Beyonderground ist bekannt als ein internationales Festival, bei dem Design, Kunst und grafische Kreativität erfolgreich gemischt, diskutiert, ausgestellt und vorgeführt werden. Nach der "Maiden Edition" in Hasselt 2013 und einer zweiten Edition in Helsinki, Finnland, kehrt das "Graphic City Festival" dieses Jahr wieder zurück nach Hasselt, Belgien.
Das Festival besteht aus zwei Teilen: einer Outdoor-Stadt-Tour quer durch Hasselt, vom 24. April bis zum 3. Mai und einem Indoor-Festival am 1. und 2. Mai, im Muziekodroom, mit einer fantastischen Afterparty.

"Graphic City" ist eine grafische Eroberung der Stadt und ihrer Öffentlichen Plätze, in Form einer Stadt-Tour. Ausstellungen und Installationen werden aufgebaut um die Öffentlichkeit zu überraschen, Besucher können außerdem an Workshops teilnehmen und künstlerische zum "Beyonderground Graphic City Festival" beitragen.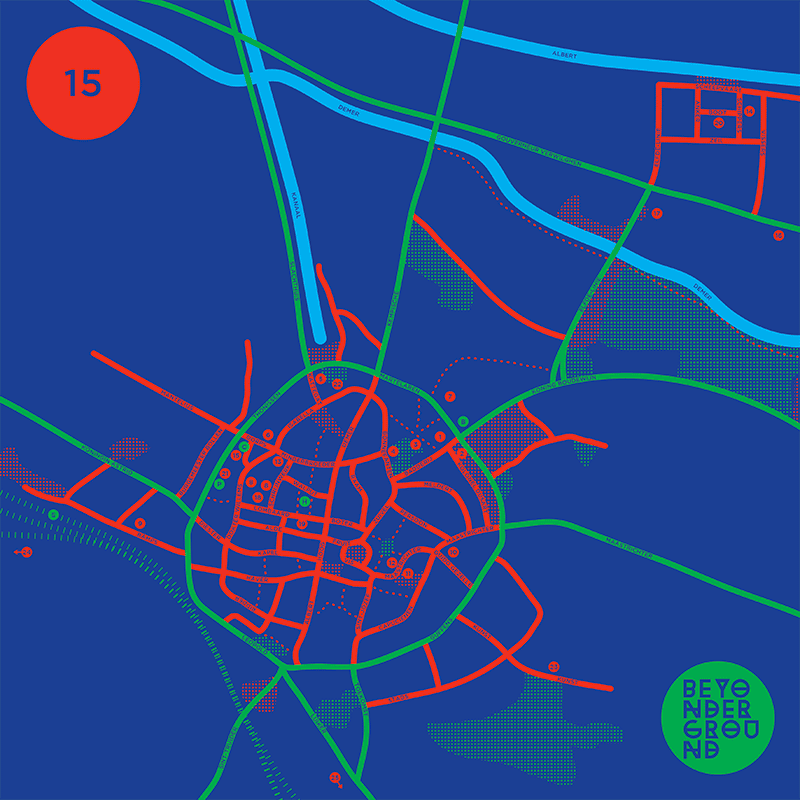 Slanted ist mit ihrer "TypoLyrics" Ausstellung und der gleichnamigen Publikation "TypoLyrics – The Sound of Fonts"mit dabei. In der Provinciale Bibliotheek Limburg wird die interaktive Ausstellung vom 23. April bis zum 3. Mai zu finden sein. Zu jedem TypoLyrics-Poster gibt es einen MP3 Player, um sich den jeweiligen Sound beim Blick auf das Plakat anzuhören.
Bereits 2010 in München wurden die TypoLyrics im Rahmen einer internationaler Ausstellungen präsentiert. 2012 wurde der Wettbewerb nach Armenien gebracht, wo es ebenfalls eine Ausstellung gab – mit armenischen Schriften natürlich. Anlässlich des Schriftenwettbewerbs Granshan ist die Ausstellung der TypoLyrics 2013 nach Bangkok in Thailand gereist. Wir freuen uns sehr, dass sie jetzt in Hasselt als Teil des "Beyonderground Graphic City Festival" präsentiert wird.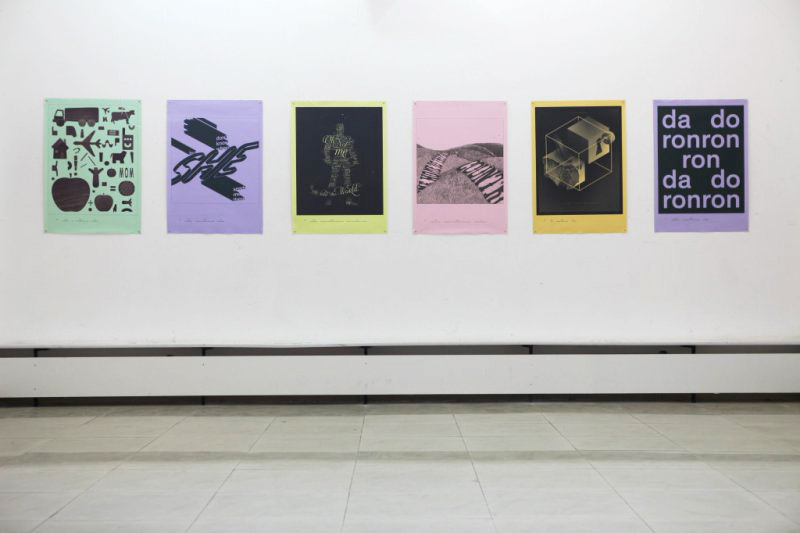 Programme Outdoor-City-Tour
April 24th – May 3rd, 2015
You can find the map for the locations of the different exhibitions and installations here
Programme Indoor-Festival
Friday May 1st + Saturday May 2nd
Talks
Byggstudio – Deutsche & Japaner – Genevieve Gauckler – Hedof – Studio Jeremyville – Louise Mertens – Minni Havas – Non-Format – Putput – Qompendium – Raymond Lemstra – Rizon Parein – Santtu Mustonen Snask – Studio AH-HA – Studio Bam Bam – The Daily Gorilla – Trapped In Suburbia – Tyrsa – WAAITT – Werklig – Will Sweeney – ZDDZ
Live painting
Studio Jeremyville – Studio Bam Bam
Interactive graphic design exhibition
Owow – Sam Van Doorn – Trapped In Suburbia
Market
Qompendium – book launch by The Jaunt & Trapped In Suburbia – Beyonderground shop
After party
2nd May, at 10 pm – Muziekodroom
More information
beyonderground.com
Facebook event