Designer und Designstudierende aus ganz Europa sind aufgerufen ihre Arbeiten für Ausstellung und Wettbewerb im Rahmen des SELECTED from Bilbao Festivals einzureichen.
Bewerbungsschluss: 30. Juni 2015
Einreichung ist kostenlos
eine Arbeit pro Wettbewerbskategorie ist einreichbar
Besucht die Webseite für weitere Details und die Einsendung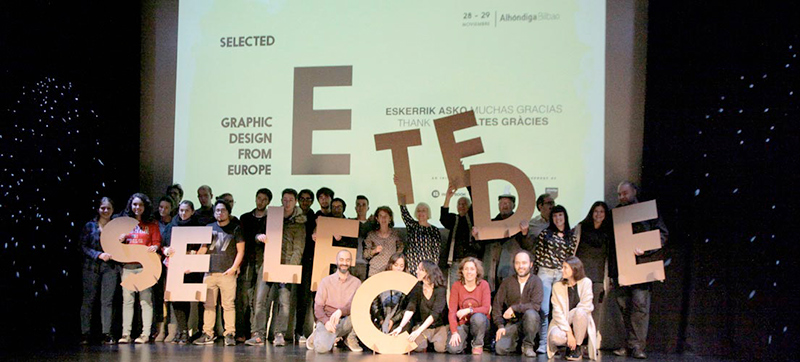 Aus dem Pressetext: The competition aims to be the visual expression of European inspiration. For the 2015 edition, SELECTED from Bilbao is calling for professional designers and design schools to enter this contest which will consist of an exhibition of pictures of the works –the exhibition will be opened during the SELECTED from Bilbao event– and Awards held at the end of the event to give visibility to new talents.
Go to the website for full details and submissions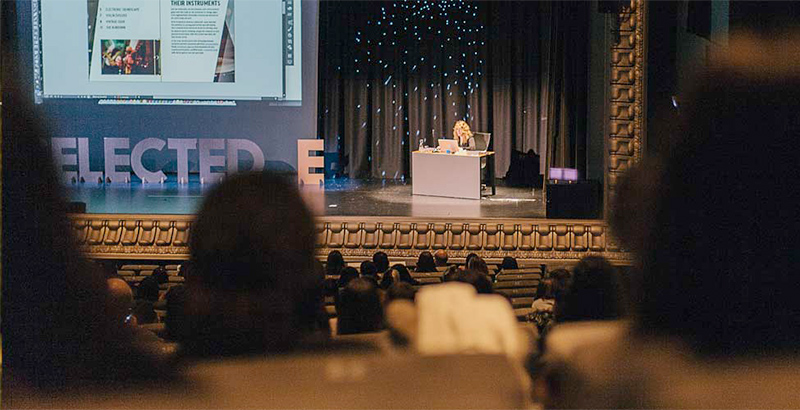 SELECTED from Bilbao is the event where graphic professionals, visual makers and art students come together under one roof to exchange ideas and be inspired by the latest trends in the market. Our programme is packed full of conferences, activities and exciting discoveries.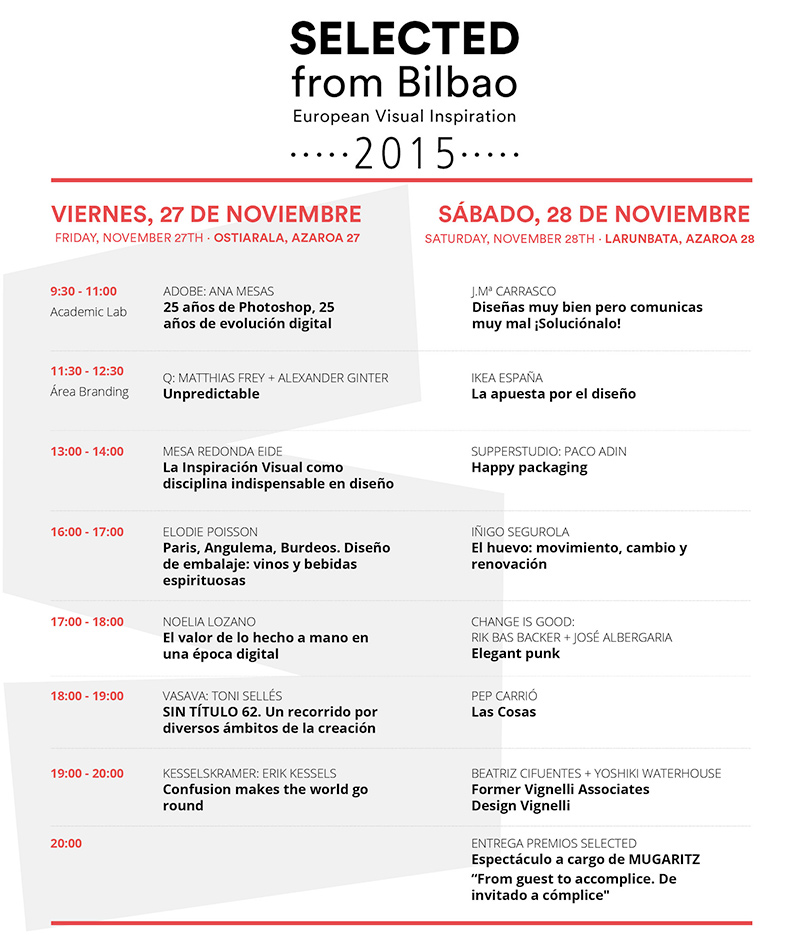 At the end of 2014, Bilbao was awarded City of Design status by UNESCO. With this international recognition, Bilbao is now part a large community formed by cities such as: Berlin, Buenos Aires, Beijing, Shanghai, Montreal, Seoul, Nagoya, Kobe, Shenzhen, Saint Étienne and Graz.
SELECTED from Bilbao 2015
Wo: Azkuna Zentroa, Plaza Arriquibar 4, 48008 Bilbao
Wann: 27. – 28. November 2015
Weitere Informationen auf indexbook.com/selectedeurope/2015