Trump, Erdogan und Putin trumpfen dumpf auf. Großbritannien verlässt die Europäische Union. Die Niederlande und Frankreich widersetzen sich dem Rechtsruck. Deutschland wählt den Bundestag. Und in Hamburg treffen sich alle zum G20-Gipfel.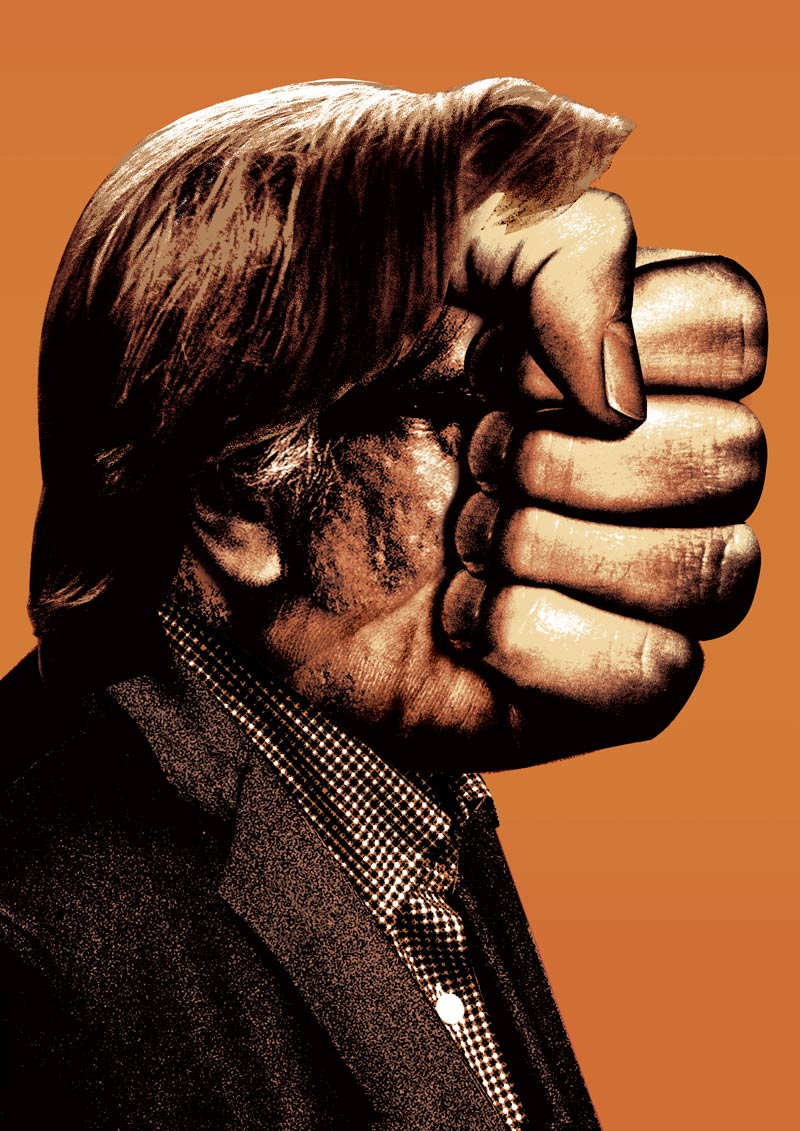 DOUG CHAYKA, UNMAKER, DOUGCHAYKA.COM // NEW JERSEY
Lo Breier, Berlin X: »Jetzt ist es höchste Zeit, dass wir Designer wieder politisch aktiv werden. Gute Gestaltung wirkt, politische Keyvisuals haben Geschichte geschrieben.«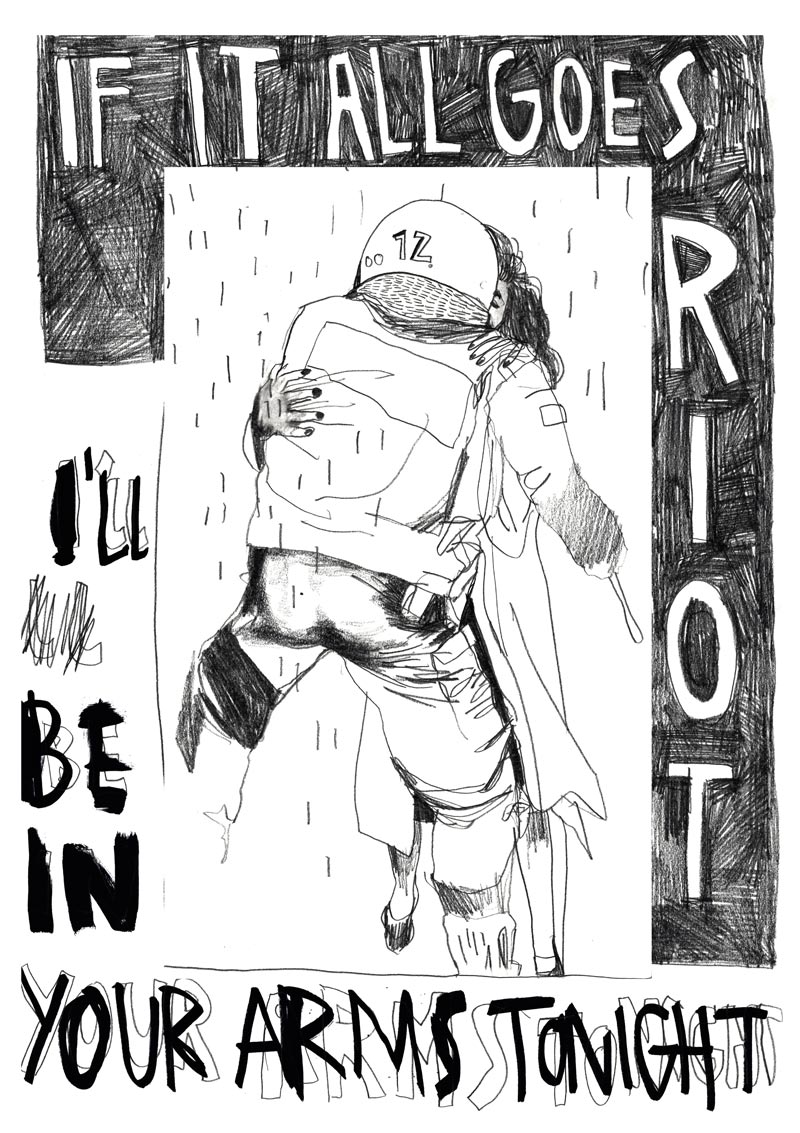 ESTHER CZAYA, ESTHER CZAYA ILLUSTRATION, IF IT ALL GOES RIOT I'LL BE IN YOUR ARMS TONIGHT, ESTHER-ILLUSTRIERT.DE // HAMBURG
42 renommierte Grafikdesigner, Illustratoren und Künstler aus Hamburg, Berlin, München, Brüssel, Paris, London, Beirut, Istanbul und New York setzen deshalb auf Einladung von designxport Zeichen: Keyvisuals für Freiheit, Demokratie und Bürgerrechte. Politisch, kämpferisch, nachdenklich, engagiert, ironisch, böse, lustig und schlau.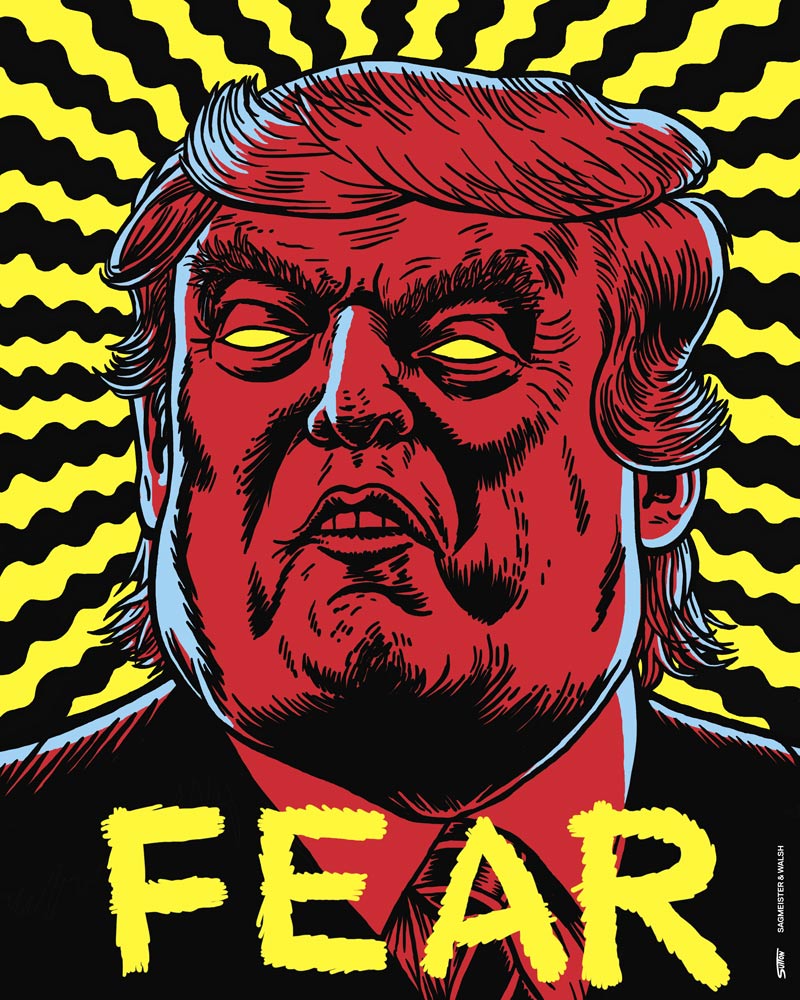 STEFAN SAGMEISTER, SAGMEISTER & WALSH MIT WARD SUTTON, FEAR // PINS WON'T SAVE THE WORLD, SAGMEISTERWALSH.COM // NEW YORK
Die Ausstellung zeigt Keyvisuals von:
Ruedi Baur, Intégral Ruedi Baur Paris // Mirko Borsche, Bureau Mirko Borsche // Lo Breier, Berlin X // Esra Büyükdoganay // Doug Chayka // Ricardo Cortez und Dominik Kyeck, forst für Gestaltung // Esther Czaya, Esther Czaya Illustration // Christian Doering und Ayzit Bostan, KOREFE // Memed Erdener // Johannes Erler, ErlerSkibbeTönsmann // Julian Faudt und Stefan Mückner, WE ARE BÜRO BÜRO // Claudia Fischer-Appelt, karl anders // GROOTHUIS. // GUDBERG NERGER // Marcel Häusler, Marcel Häusler Grafik // Thomas Kappes und Till Nows, gutentag // Nils Kasiske, Studiotopie // Eike König, Studio: Hort // Tom Leifer, Tom Leifer Design // Dirk Linke, ringzwei // Mario Lombardo, Bureau Mario Lombardo // Malte Metag, BUREAU MALTE METAG // Stefan Mosebach // GUDBERG NERGER // Hannes Mussbach, 2erpack studios // Maja Nieveler // Heinrich Paravicini, Mutabor // Edel Rodriguez, Edel Rodriguez Studio // Rocket & Wink // Stefan Sagmeister, Sagmeister & Walsh mit Ward Sutton // Henning Schellhorn // Malin Schulz, DIE ZEIT featuring Mart Klein // Christoph Steinegger, Interkool // Anja Steinig und Jonathan Zimmer, STUDIO F // Wolfgang Tillmans // Christian Traut // Ole Utikal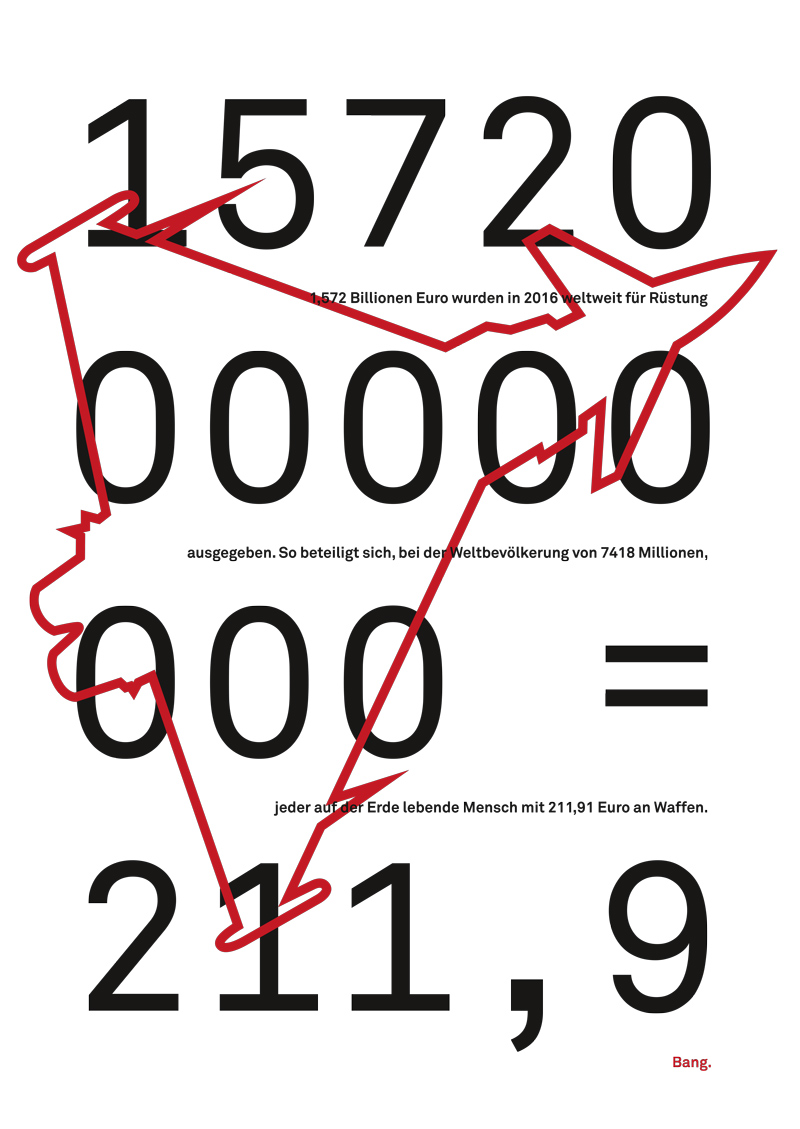 HENNING SCHELLHORN, RÜSTUNG, HENNINGSCHELLHORN.DE // HAMBURG
Medienpartner der Ausstellung ist die PAGE. Eigens für das Juni-Titelthema Design! Macht! Politik! des Magazins gestaltete Artworks unter anderem von Raul Arias, Friedrich von Borries, Boris Brumnjak, Teresa Sdralevich und Doreen Toutikian werden in der Ausstellung ebenfalls präsentiert.
DESIGN TALKS POLITICS – Keyvisuals für Freiheit, Demokratie und Bürgerrechte
Wann?
1. Juli bis 9. September 2017
Öffnungszeiten:
Dienstag bis Sonnabend 12–18 Uhr
Eintritt frei
Wo?
designxport
Elbarkaden
Hongkongstraße 8
20457 Hamburg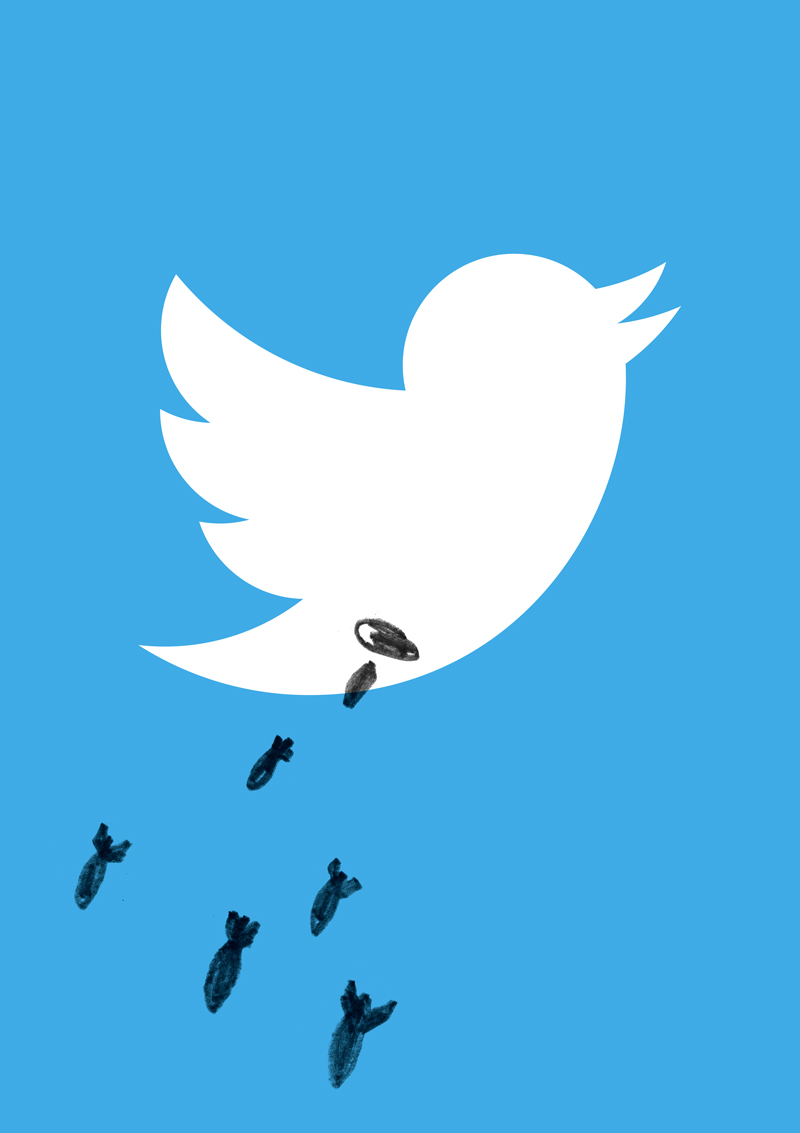 RICARDO CORTEZ UND DOMINIK KYECK, FORST FÜR GESTALTUNG, #140ROSINEN, FORST-GEHEGE.DE // HAMBURG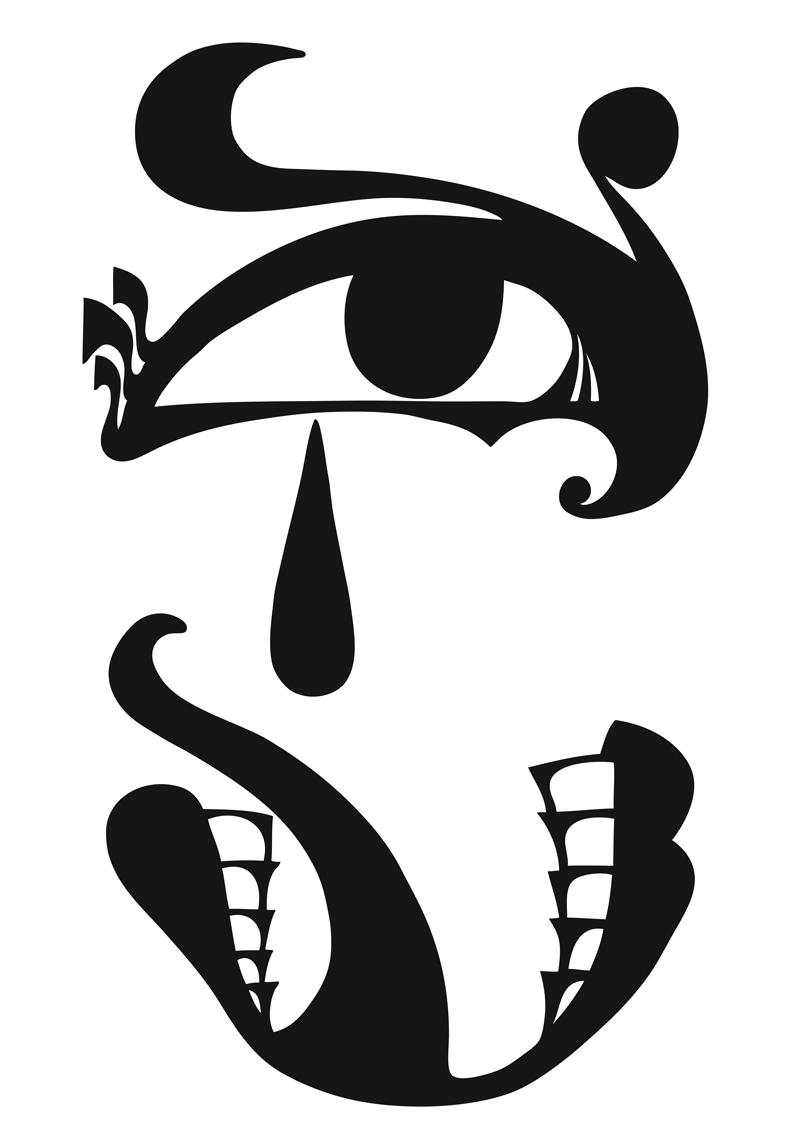 MEMED ERDENER, WHY DOES TRAGEDY GIVE PLEASURE (ZITAT: TERRY EAGLETON), MEMEDERDENER.COM // ISTANBUL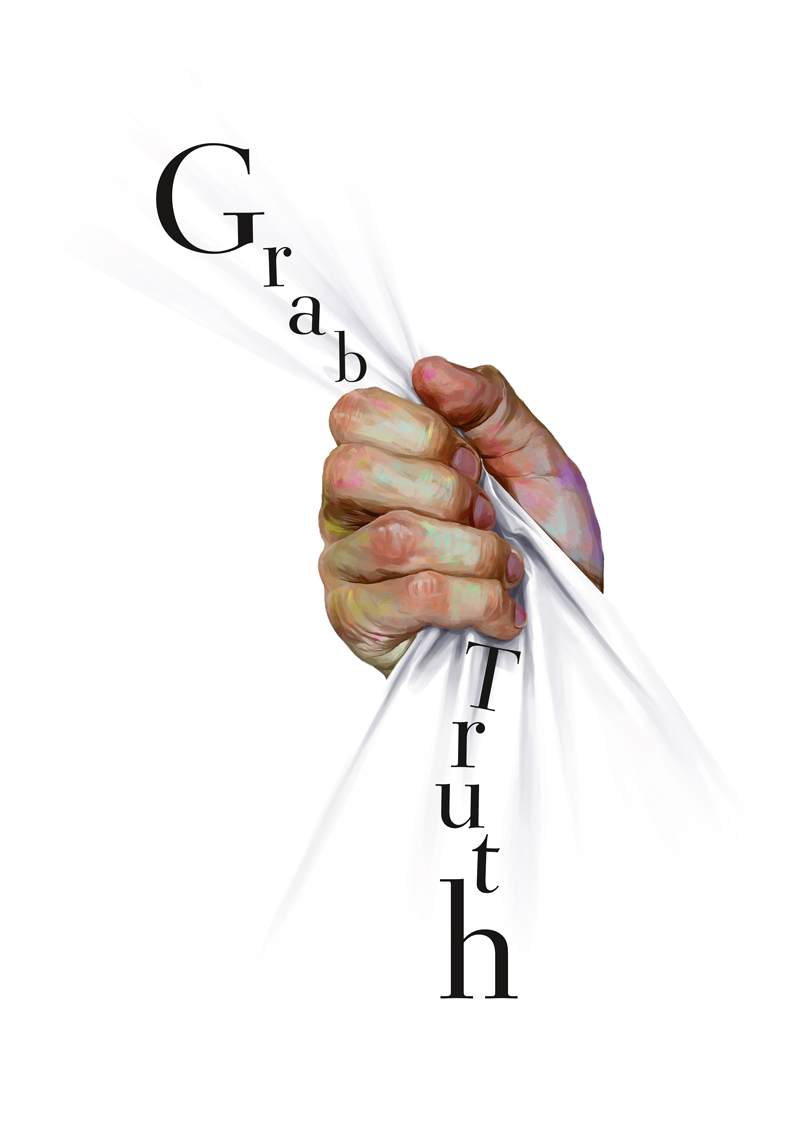 MALIN SCHULZ, DIE ZEIT FEATURING MART KLEIN, GRAB TRUTH, ZEIT.DE // HAMBURG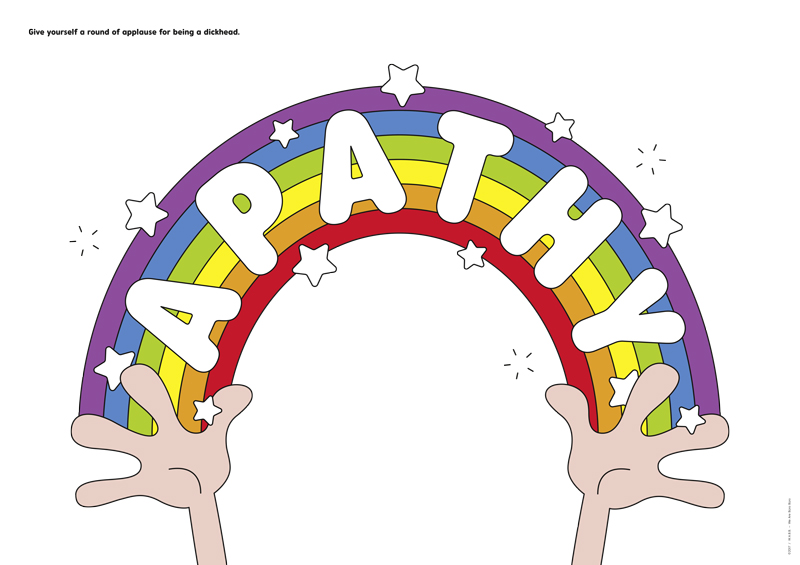 JULIAN FAUDT UND STEFAN MÜCKNER, WE ARE BÜRO BÜRO, GIVE YOURSELF A ROUND OF APPLAUSE FOR BEING A DICKHEAD, WEAREBUEROBUERO.DE // HAMBURG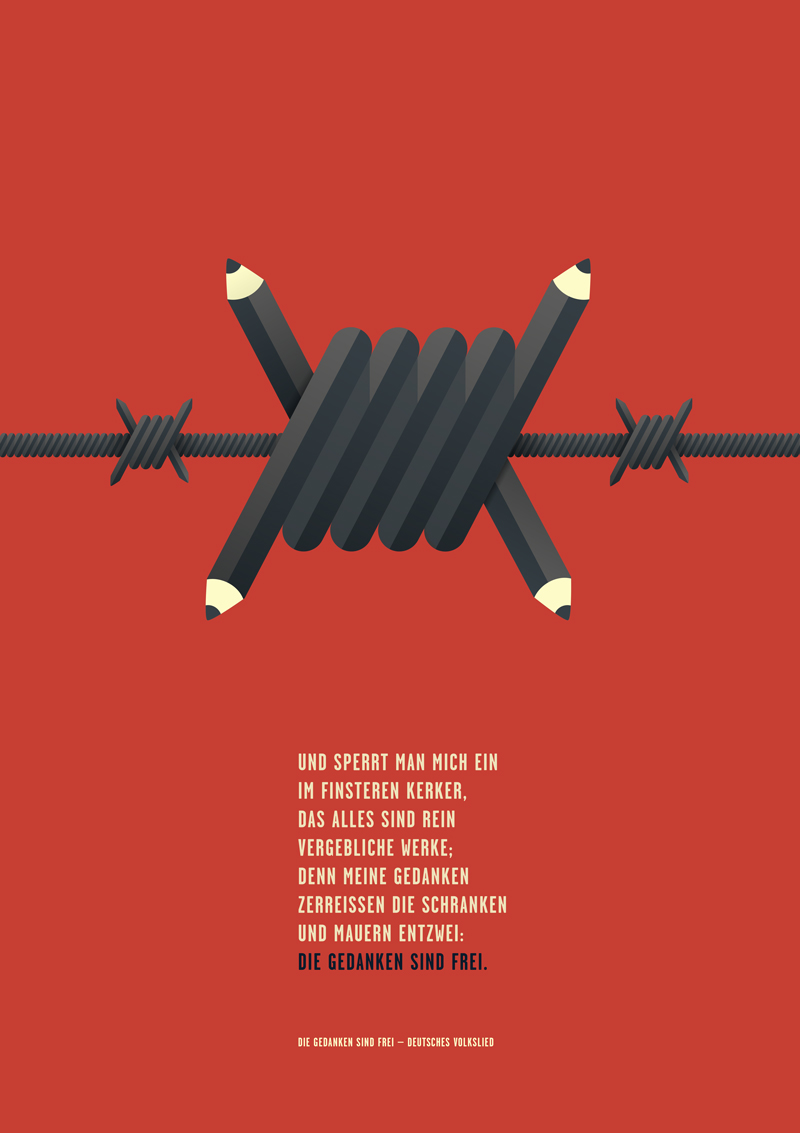 TILL NOWS, GUTENTAG, DIE GEDANKEN SIND FREI, GUTENTAG-HAMBURG.DE // HAMBURG