Möchte euch gerne auf folgenden Event aufmerksam machen,
gesehen im Netz unter iloveoffset.com
" YAY! We are thrilled to welcome you to Offset 2009. Hopefully you are as excited about listening and meeting such an incredible collection of creatives as we are. This is the first time an event of this scale has been brought to Ireland and we are so grateful to the huge support and positive reactions we have received from so many of you.

We have lots of other events developing in the background so you wont be just sitting in a dark theatre getting your mind blown...oh no! There will be parties, exhibitions and much, much more.
It's going to be an amazing and inspiring weekend so avoid disappointment and get your Early Bird Tickets now!
Richard, BRENB & Asbestos
The Small Print "
... und hier die Sprecher/Herzeiger: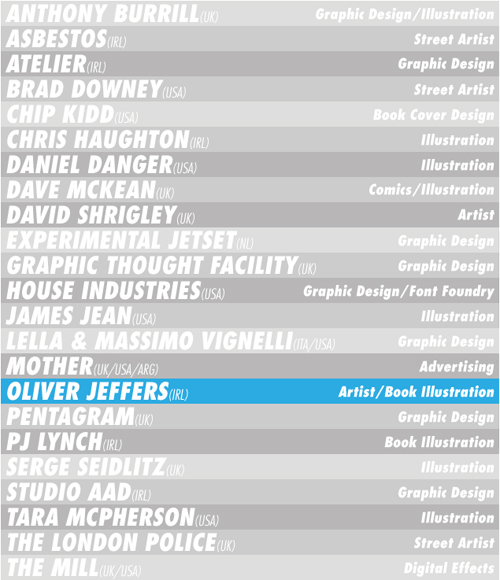 Wie gesagt, mehr unter iloveoffset.com