Seit 2011 gibt es nun schon die ISIA Type Design Week in Urbino, Italien. Sie ist ein Typeface-Design-Intensivkurs der einmal im Jahr eine Woche lang am High Institute for Applied Arts in Urbino stattfindet. Die letzten Jahre waren Schwergewichte der Type-Industrie, wie Bruno Maag, Erik van Blokland, und Fred Smeijers, Gastdozenten.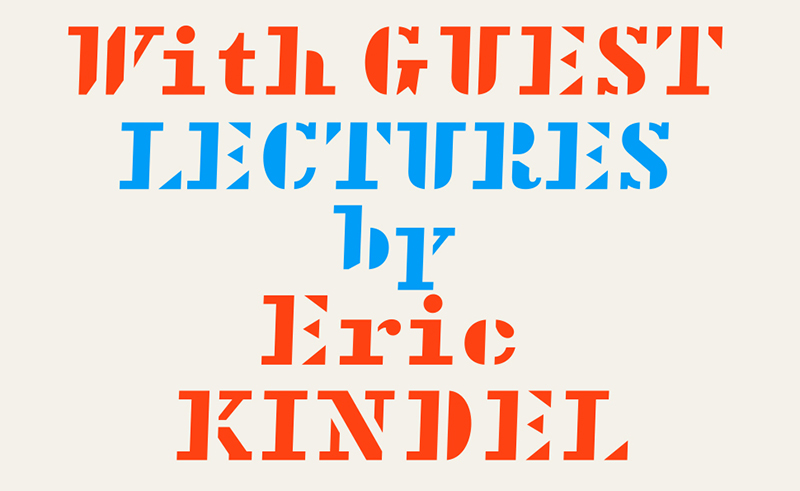 Die ISIA Type Design Week 2015 wird weiterhin einzigartig vielschichtige und praktische Erfahrungen über das Schriftgestalten vermitteln. Fred Smeijers – ein bekannter Name in der Welt des Type Design – wird ein weiteres mal Gastdozent sein. Der Start und die praktische Einführung in die Schriftgestaltung basieren auf einer Lehrmethode in der Stencil-Schriften eine wichtige Rolle spielen. Eine weitere Neuerung der diesjährigen Type Design Week werden mehrere Vorträge über die Geschichte und Entwicklung der Schablonenschrift sein. Diese werden von Eric Kindel gehalten, vom Fachbereich Typografie der Reading University, der ebenfalls Gastdozent sein wird.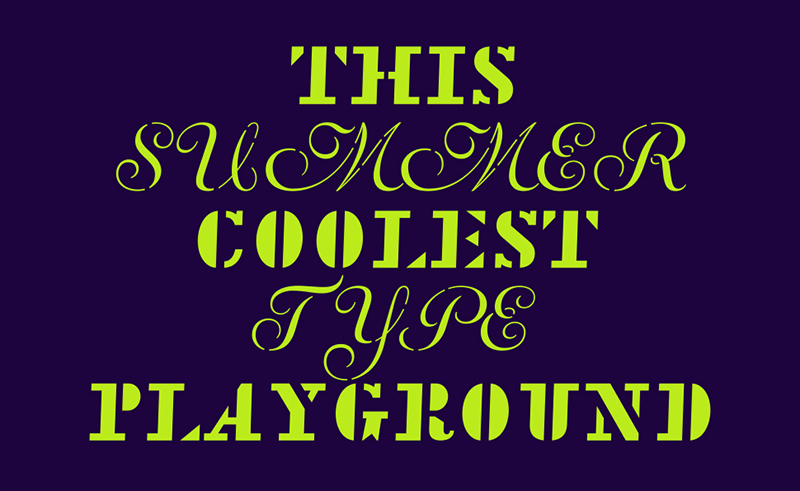 Aus dem Pressetext: This year's program will provide two tracks: one – introduction to type design for beginners, and a second track – for participants with a more advanced command of type design. The second track will be an equally suitable option for the students who attended the previous 2014 edition. An interesting program comprising lectures and practical sessions will provide the participants with information, skills, and techniques in type design, as part of a critical design process.
The ISIA Type Design Week 2015 will take place on the premises of ISIA, the High Institute for Applied Arts, a spectacular former convent in the heart of the Renaissance town of Urbino. Urbino is a walled city and a World Heritage Site in a lush and hilly area in the Marche region.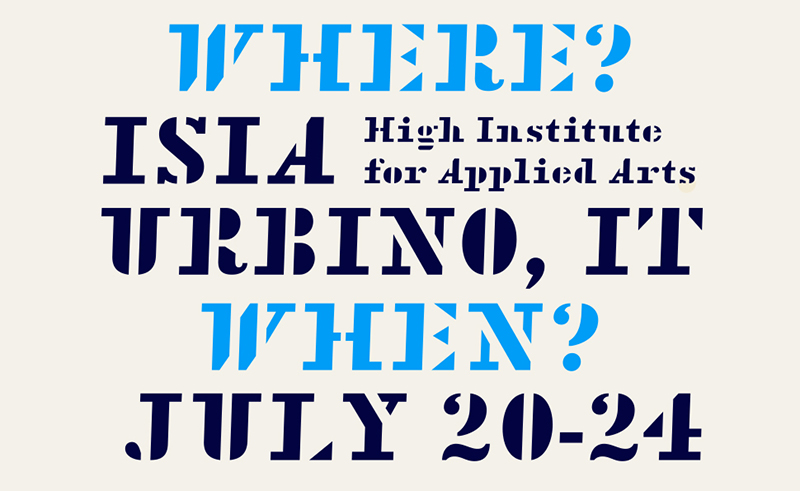 Gastdozenten
Fred Smeijers, Eric Kindel, Riccardo Olocco & Jonathan Pierini
Aufforderung zur Einreichung von Bewerbungen
Preis: 520,– Euro
Bewerbungsfrist: 29. May 2015
Teilnehmerzahl: 30
Um dich zu bewerben, deinen Lebenslauf und ein kurzes Portfolio über deine Arbeit als PDF. Sende die E-Mail mit deinem Namen, Nachnahmen, Geburtstag, Adresse, Telefonnummer, E-Mail und Schule oder Büro an biblioteca@isiaurbino.net
ISIA Urbino Type Design Week 2015
Wann: 20. – 24. Juli 2015
Wo: ISIA Urbino, Via Santa Chiara 36, 61029 Urbino PU
Weitere Informationen gibt es unter isiaurbino.net/typeweek