Typomad ist zurück, das einzige Typedesign-Festival in Spaniens Hauptstadt Madrid! Insgesamt erstreckt sich das Programm mit Typo-Safaris, Ausstellungen, Workshops und einer Konferenz über zwei Monate unter dem Motto Testimonies – what's behind typeface design. Haupt-Event ist die Konferenz am 4. und 5. Dezember, an der u.a. Julia Kahl über verschiedene Projekte von Slanted berichten wird (Yearbook of Type II, Typodarium, VolcanoType, etc.).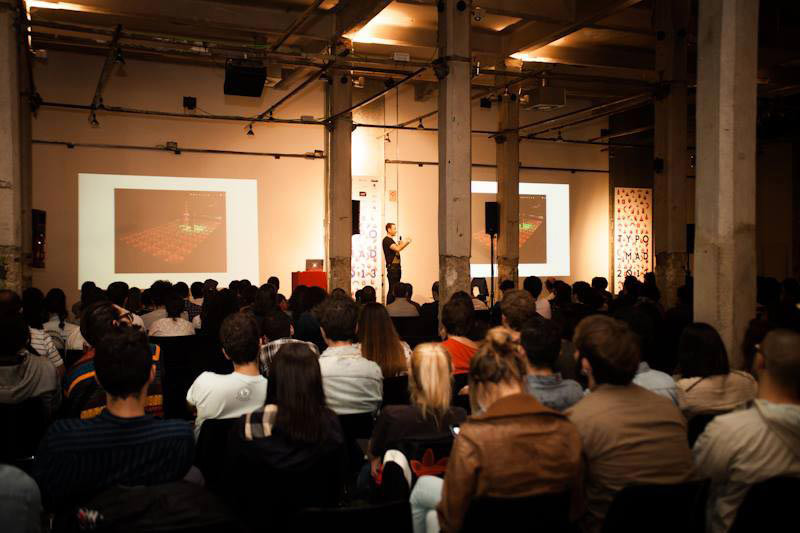 "Typomad is the key to spreading typographic culture in our city and supporting the design scene, creating a living space for professionals, students and enthusiasts.", so die Organisatoren.
Typomad ist ein Event zum Mitmachen – ein internationaler Call for Entries für experimentelle Poster sowie ein nationaler Call for Entries für Projekte junger, spanisc her Gestalter, ist bereits geöffnet. Alle Infos dazu gibt es hier.
Conferences: Centro Cultural Conde Duque
Workshops: Medialab-Prado and Espacio B
Exhibitions: Di_Mad and Espacio B
Alle Infos, Tickets und Programm findet ihr auf der Webseite www.typomad.com