In cooperation with Bureau Mirko Borsche we developed the a fully responsive website for the Michigan based DJane Laurel Halo. The minimalistic, typographic based designed was enriched with vivid hover css animations / hover effects and fluent user interactions. The responsive typohraphy adapts to each screen size, to give a consistent look. Page transitions load asynchronus (ajax) and the single pages open up with animations too. The integrated music player supports Soundcloud, Mixcloud and large music set uploads as well as all kinds of rich media embeds. Check it in real live: http://www.laurelhalo.com/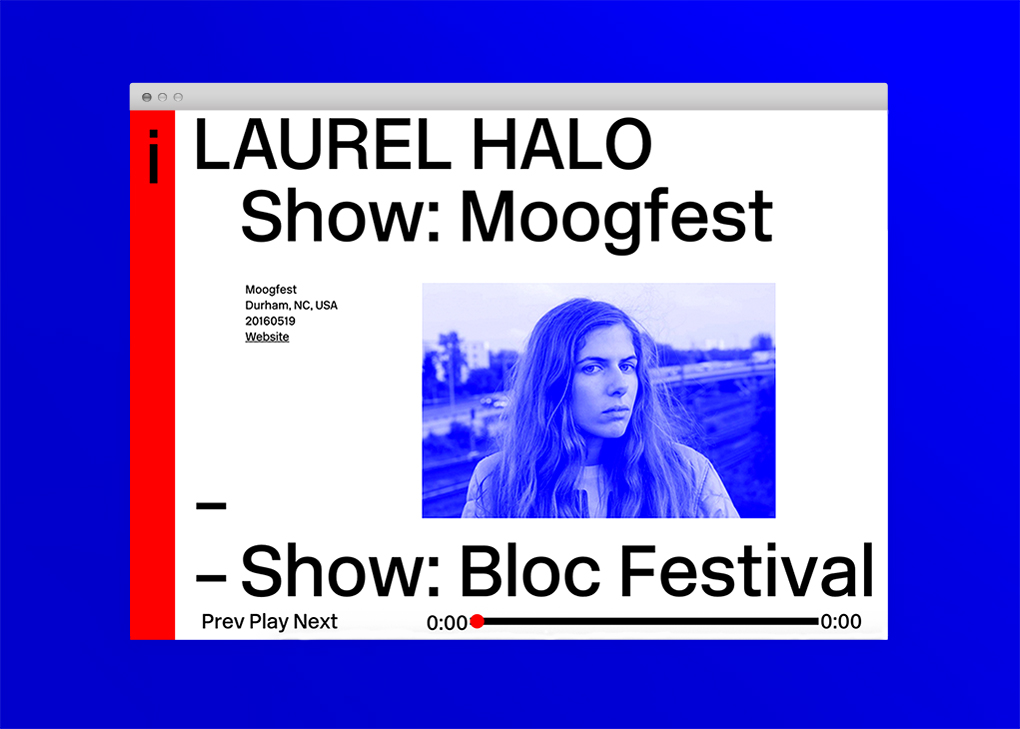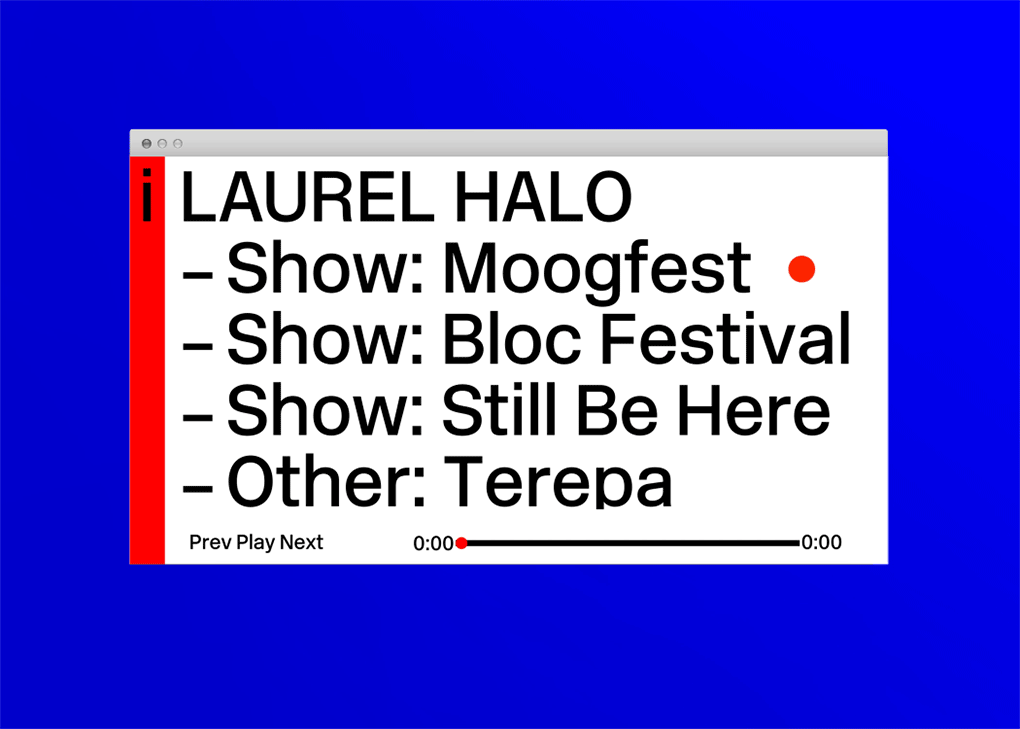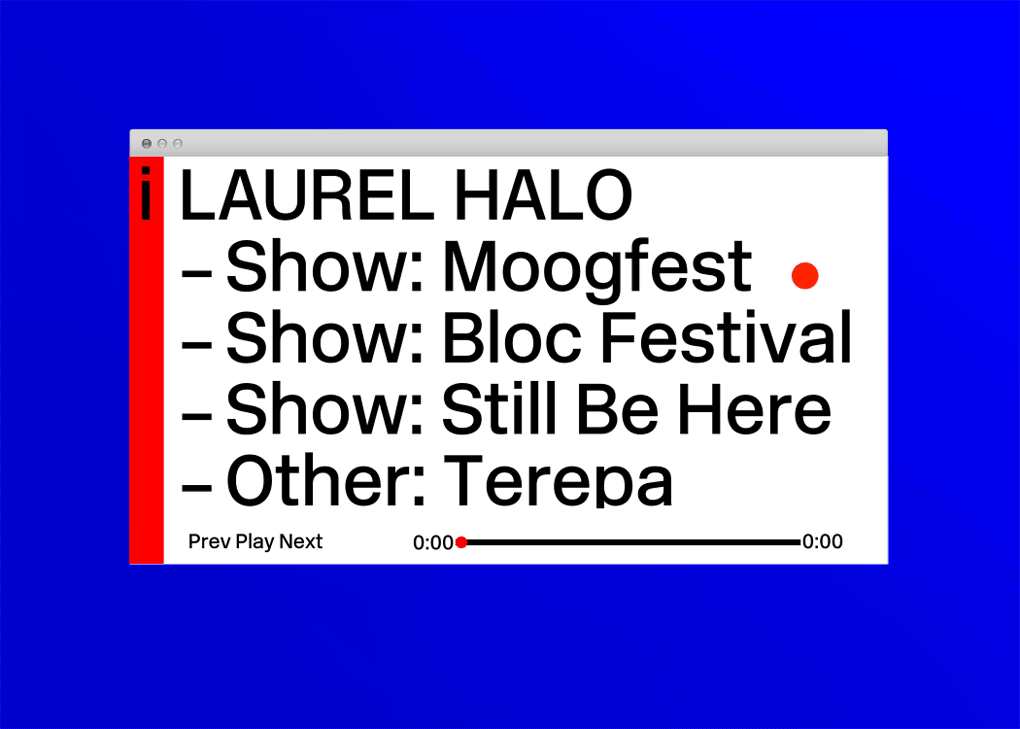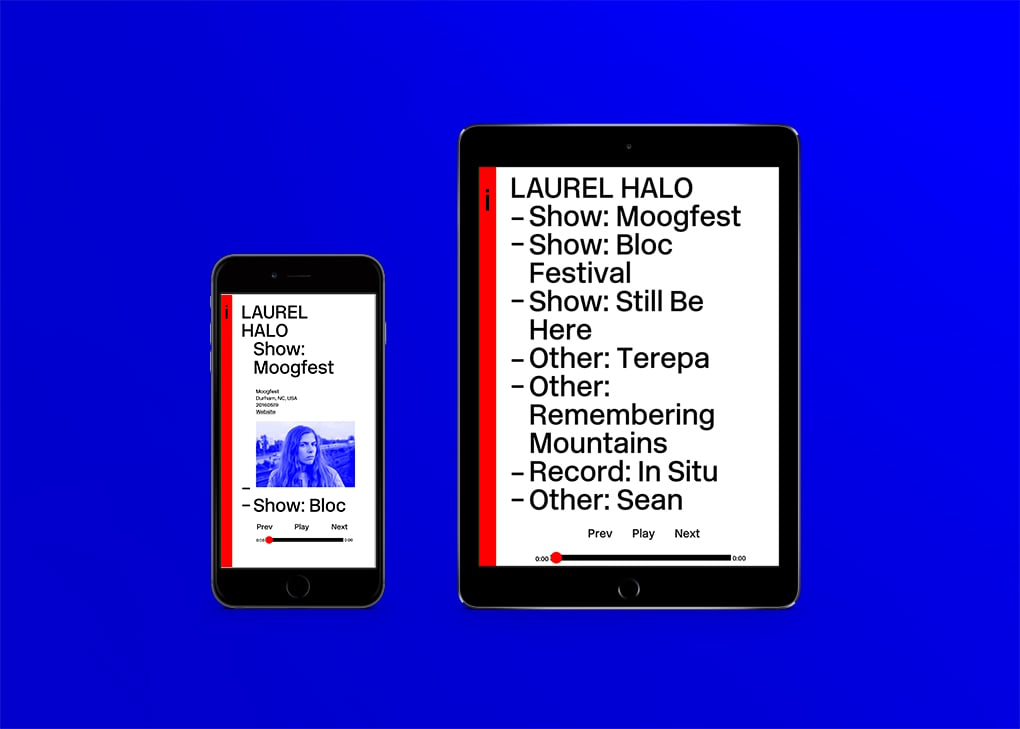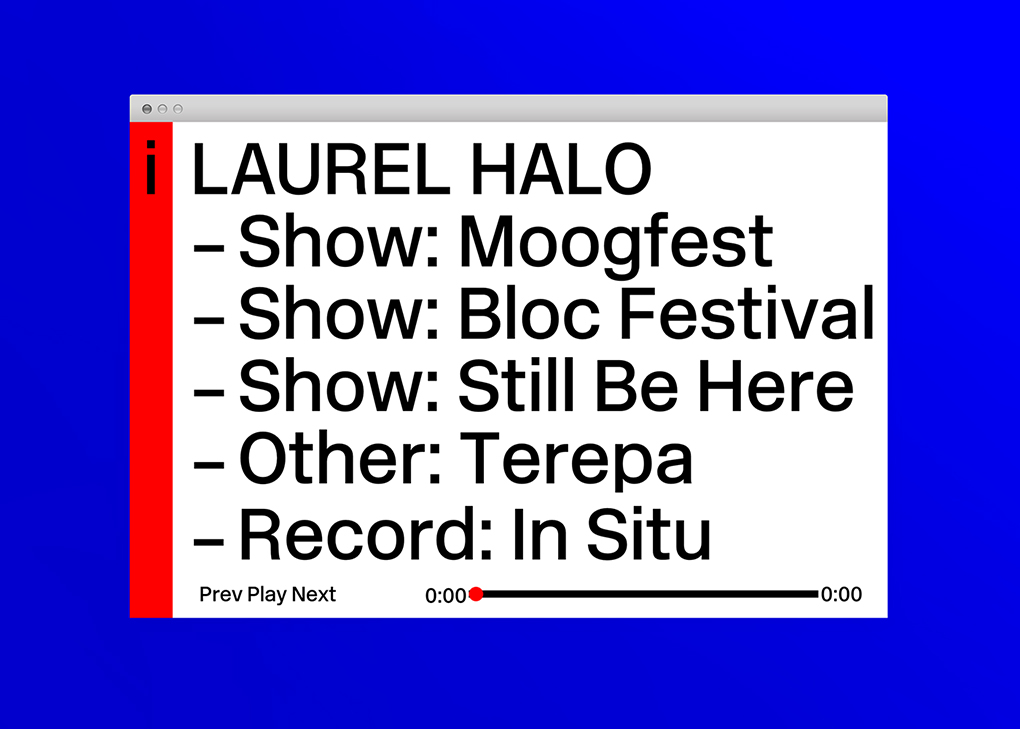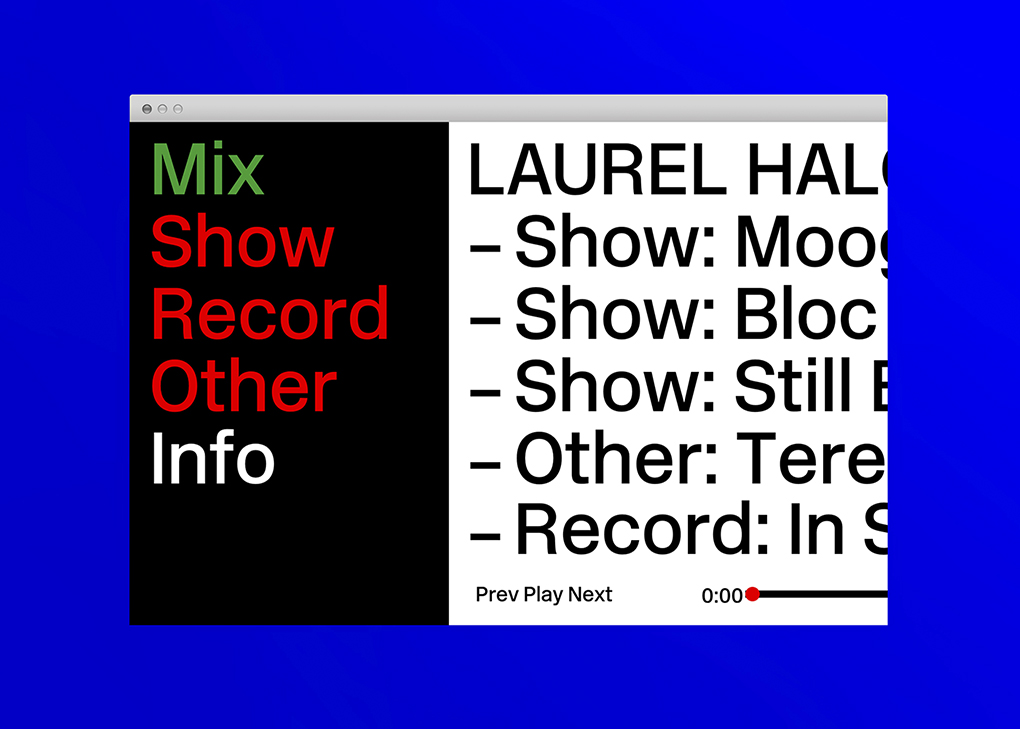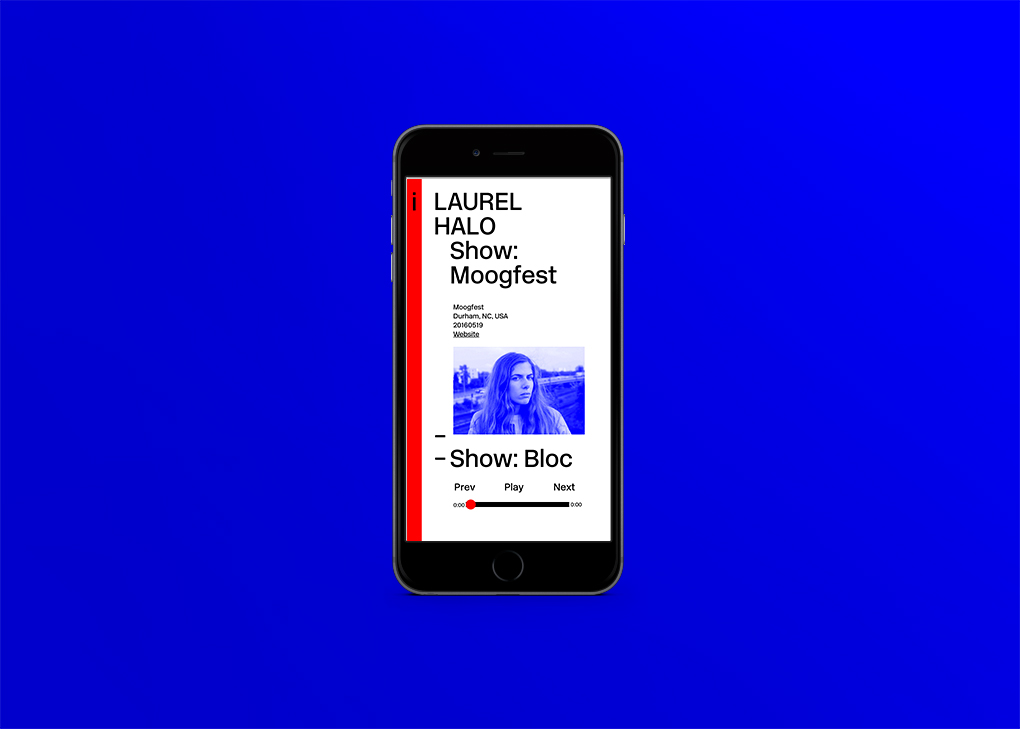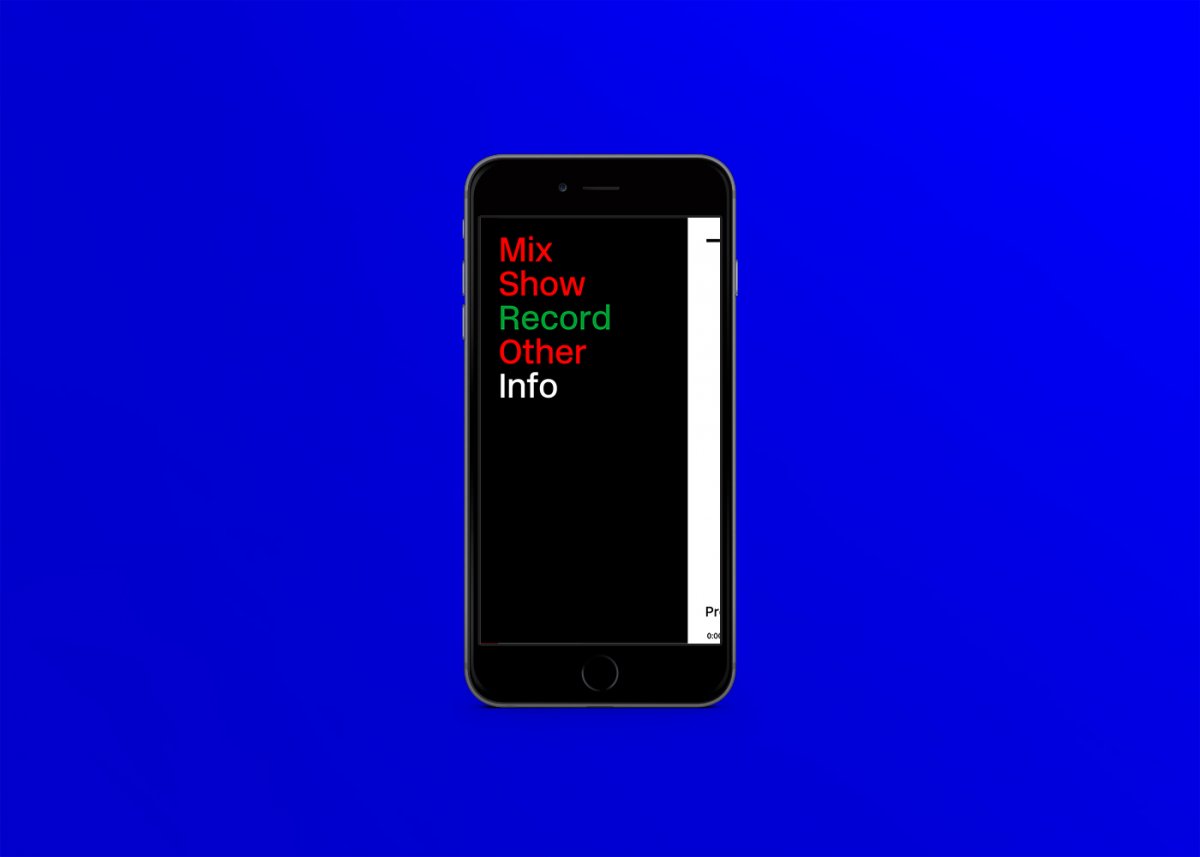 Verwandter Artikel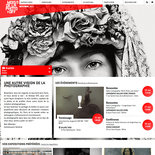 This is the website for an independent photo festival — Mois de la Photo-OFF — taking place in Paris each 2 years in ...
Submitted by synthview on 09.10.2012
in Interactive
Nächstes Portfolio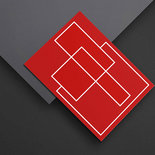 For Mayr investment Managers we developed a full branding set, including logo design, keyvisual, branding guidelines ...
Submitted by Moby Digg on 20.03.2016
in Design
Vorheriges Portfolio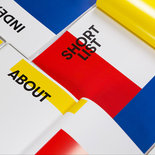 The Asia-Europe Foundation (ASEF) commissioned Moby Digg with the development and implementation of the photo ...
Submitted by Moby Digg on 20.03.2016
in Design