Verwandter Artikel
Nächstes Portfolio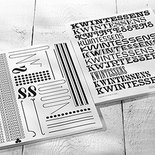 Kwintessens is a magazine about design and fashion, published by Design Flanders in cooperation with Flanders ...
Submitted by Kwintessens on 20.03.2015
in Graphics
Vorheriges Portfolio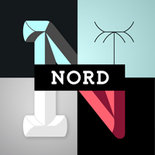 Nord Typeface Nord is a capital letter font made for display use. The 4 styles can either stand alone or be used for ...
Submitted by Letterwerk on 06.03.2015
in Typography