Der kulturelle und gesellschaftspolitische Austausch vollzieht sich gegenwärtig an einem fluktuierenden Ort, oder an einem virtuellen. Renée Gruber und Stefan Howald laden dreimal im Jahr in einen neuen altmodischen Raum ein: in den Salon.
Einladungskarten, seit 2012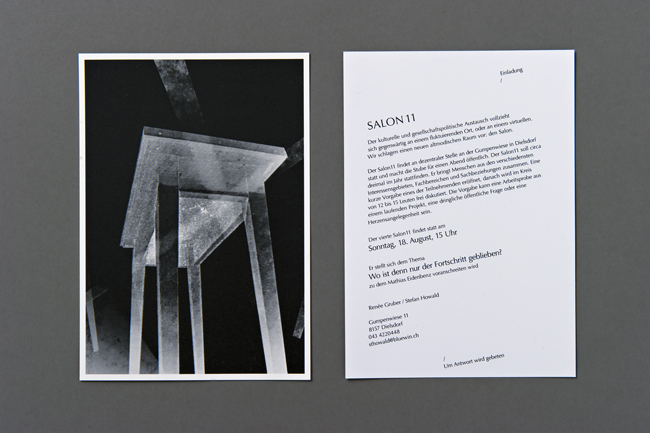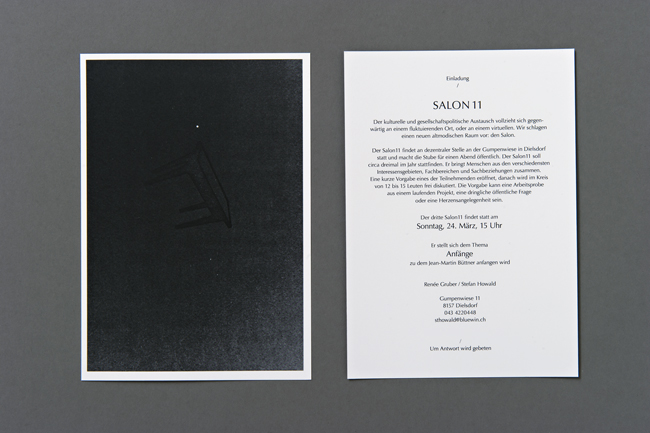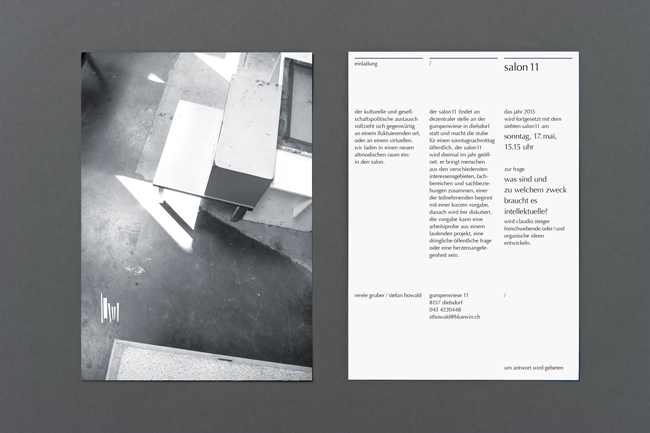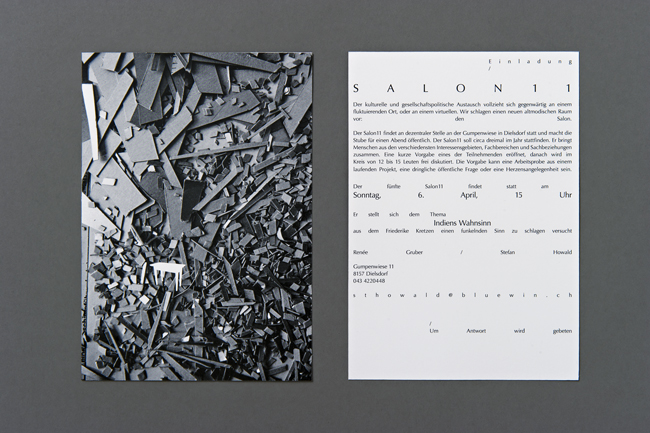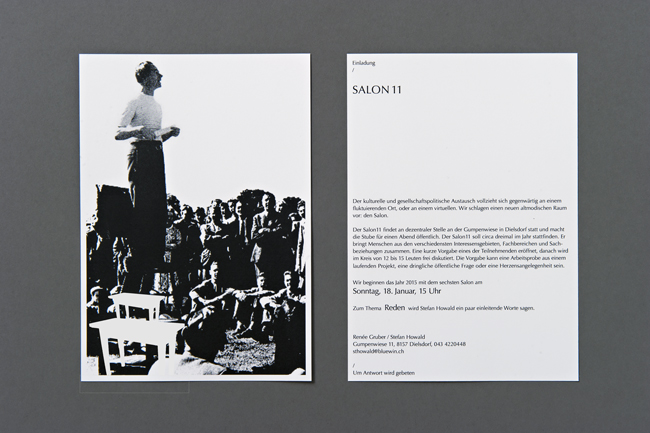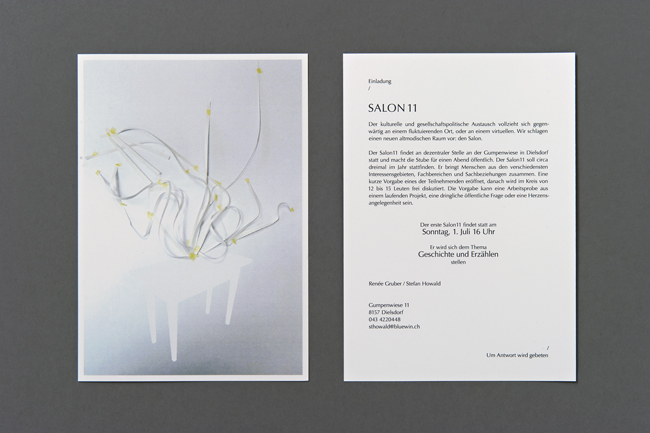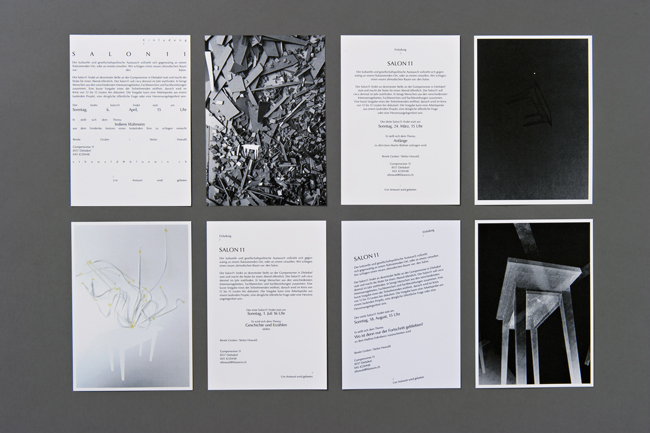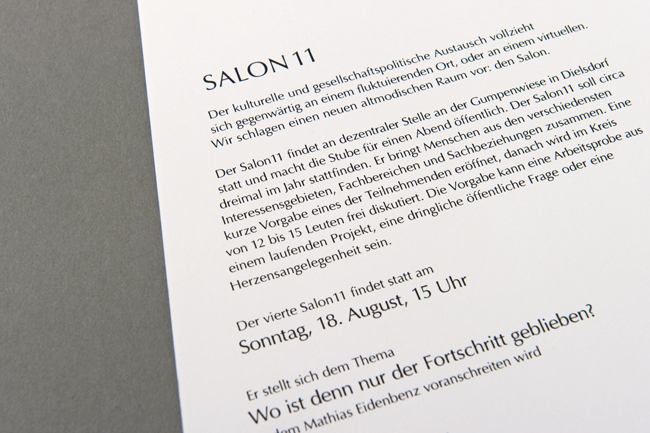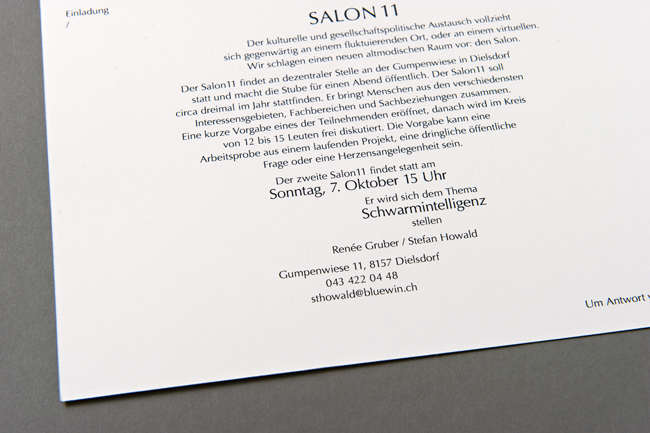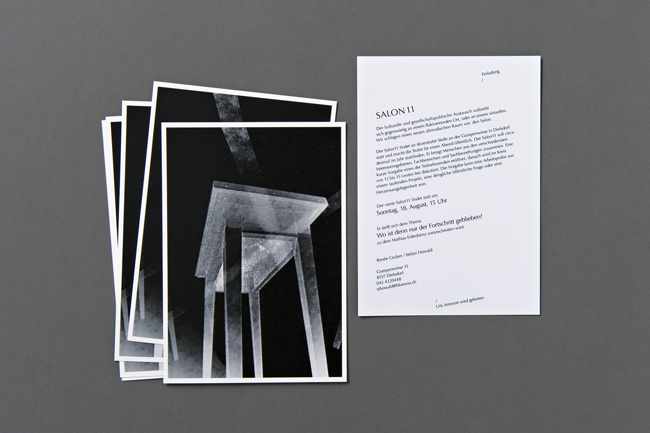 Verwandter Artikel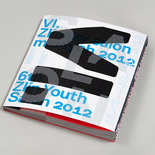 Visual style for VI. Zlín Youth Salon 2012. Zlín Youth Salon is an exhibition of Czech and Slovak artists under 30 ...
Submitted by michal.krul on 17.02.2013
in Graphics
Nächstes Portfolio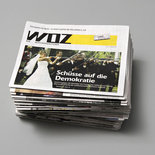 Redesign, 2010. Die schweizerische Wochenzeitung WOZ übertrug mir als dort angestellter Grafikdesignerin die ...
Submitted by Helen Ebert on 22.05.2015
in Graphics
Vorheriges Portfolio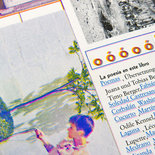 Buchkonzept und Gestaltung, 2015 «Un verano antes del verano» («Ein Sommer vor dem Sommer») inszeniert typografisch ...
Submitted by Helen Ebert on 22.05.2015
in Graphics