Buchkonzept und Gestaltung, 2015
«Un verano antes del verano» («Ein Sommer vor dem Sommer») inszeniert typografisch und fotografisch 16 Gedichte zeitgenössischer argentinischer LyrikerInnen, mit Übersetzungen ins Deutsche. Die Gedichte werden umrahmt von einer persönlichen Annäherung an die Stadt Buenos Aires, in Form einer chronologischen Collage aus Texten und Notizen, und von 51 Fotografien zur Stadt in s/w und Farbe.
Helen Ebert + Florian Bachmann: Un verano antes del verano. Poesie, Fotografie und Notizen aus Buenos Aires. Freirückenbroschur, 18x26 cm. 144 Seiten, 4-farbig. Deutsch/spanisch. edition clandestin, Biel 2015. ISBN 978-3-905297-61-4. CHF 38.– / EUR 32.–
Bestellen: via Kontaktformular oder Buchhandel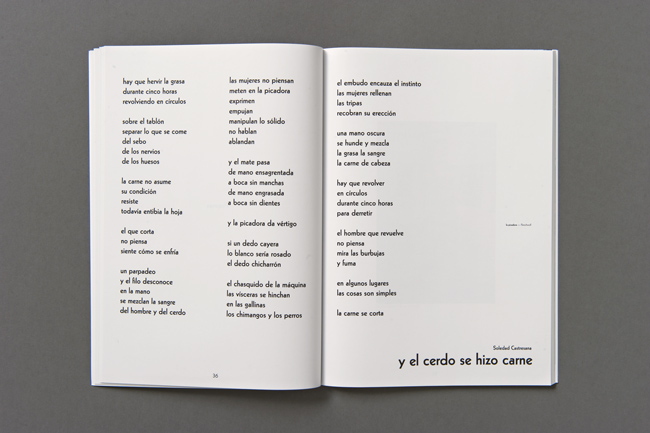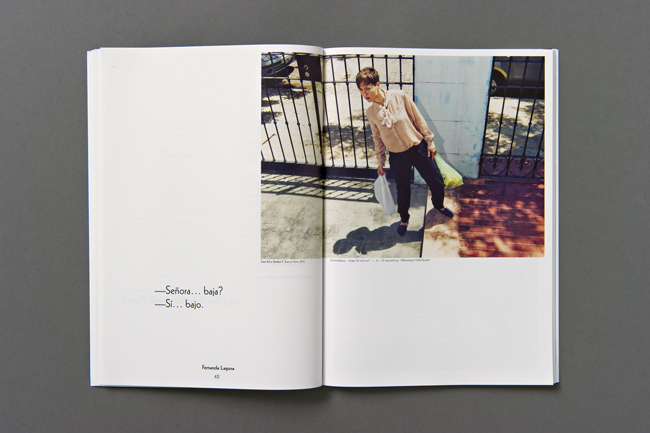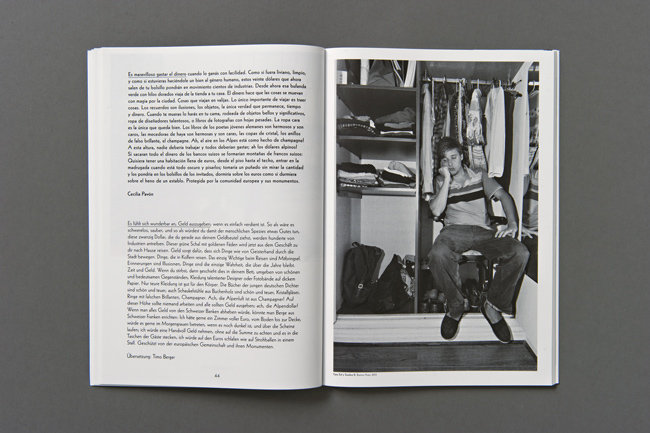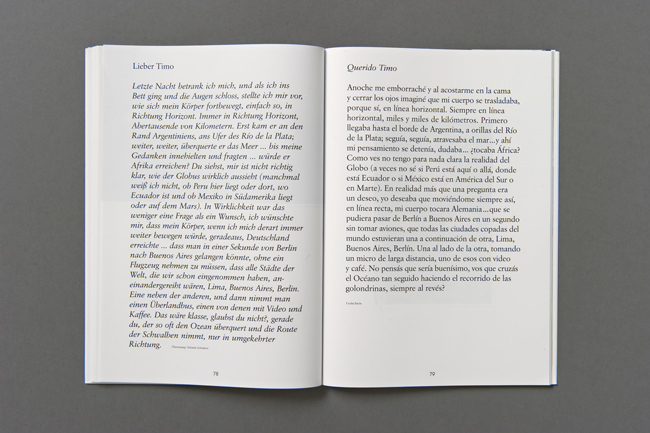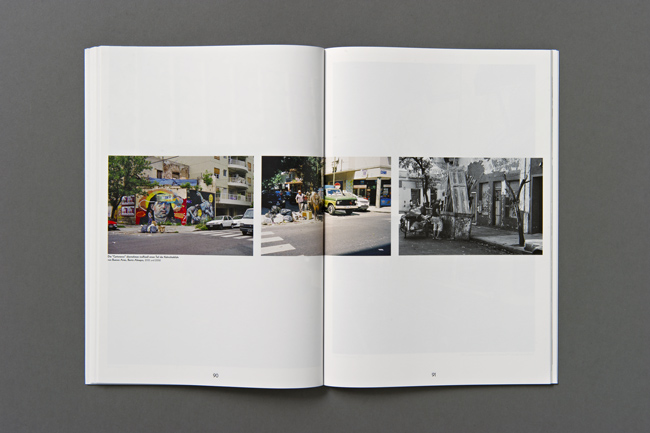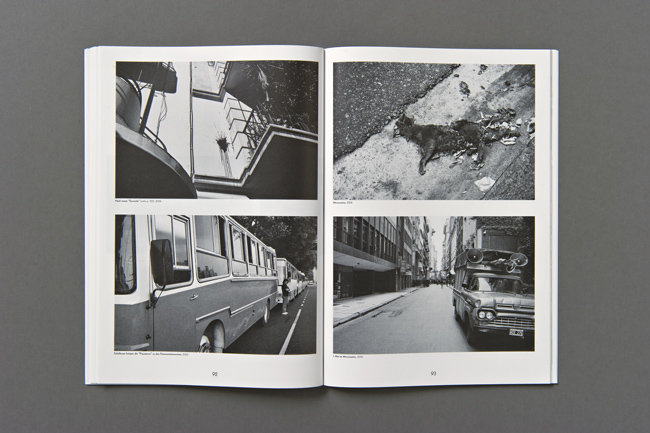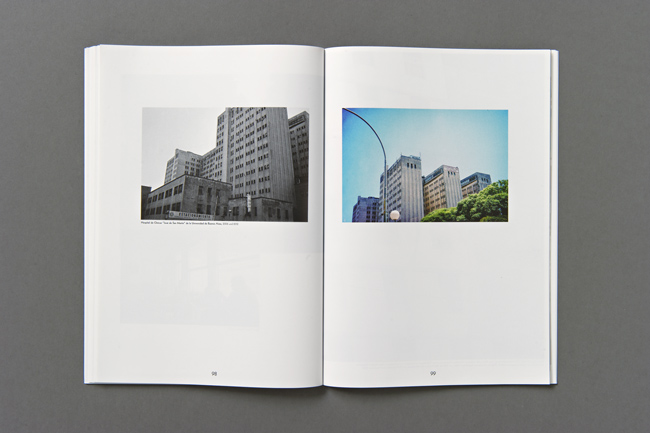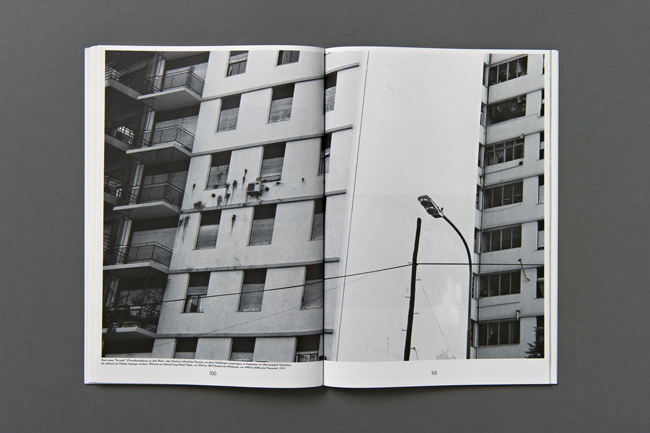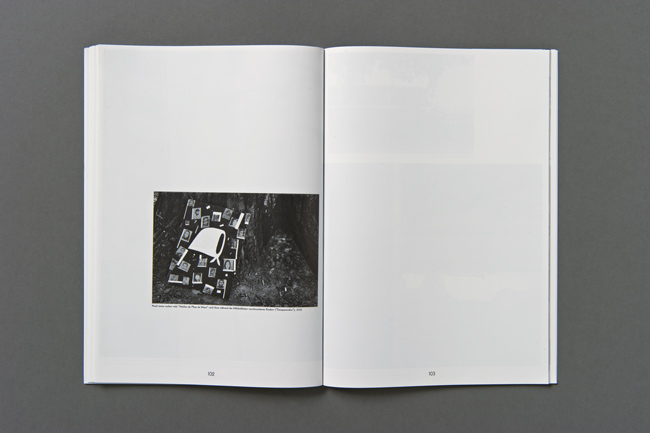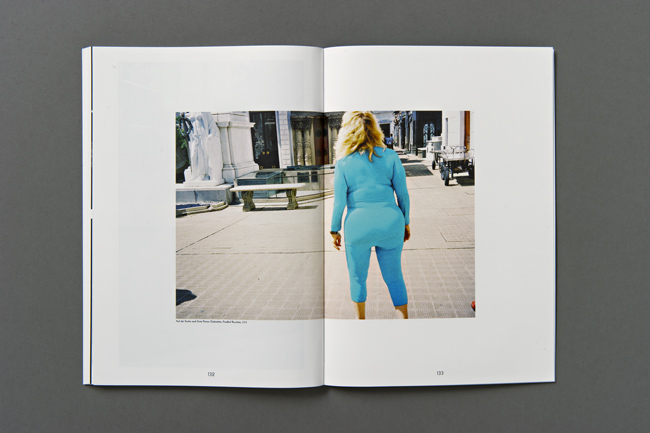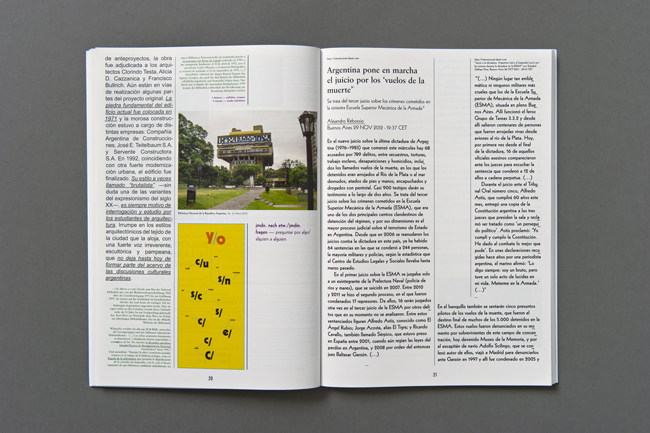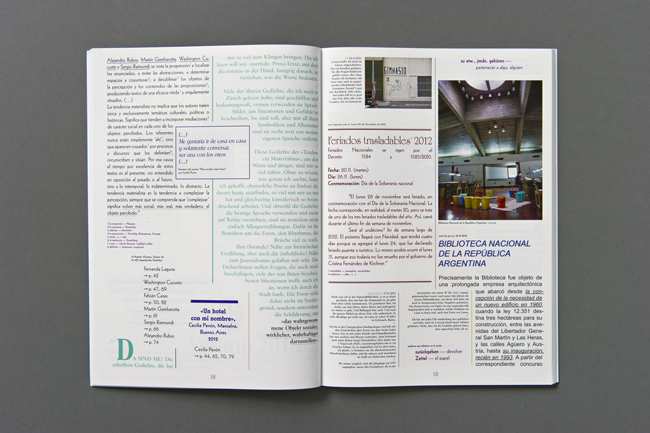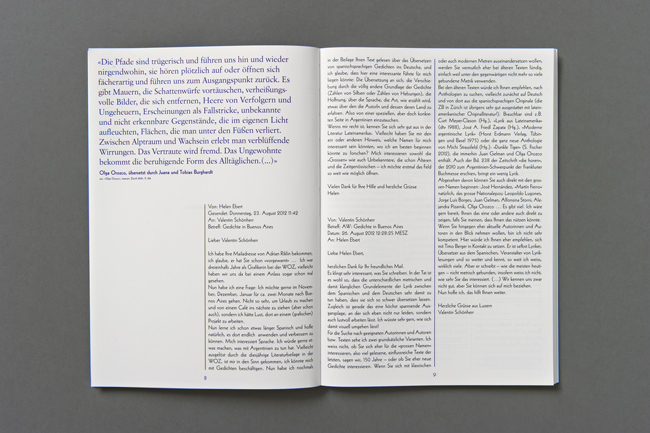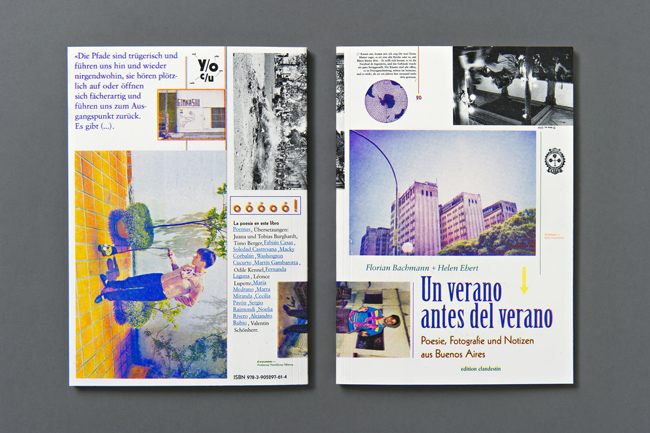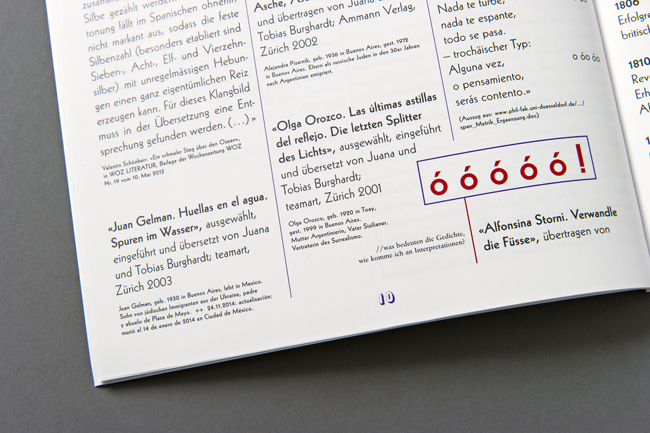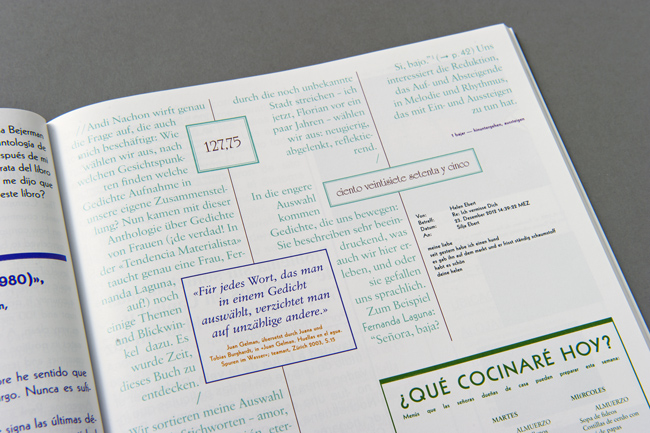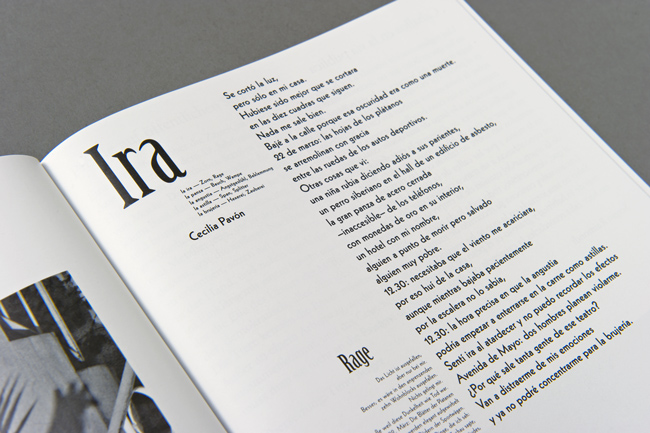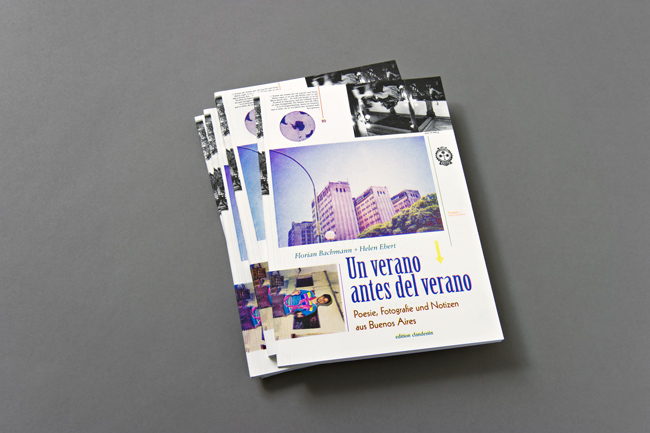 Verwandter Artikel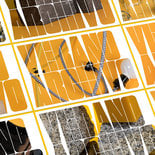 Archivo is probably the most the beautiful space for architecture and design in Mexico City. It is ...
Submitted by TwoPointsNet on 11.09.2017
in Design
Nächstes Portfolio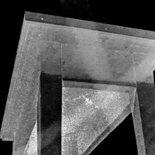 Der kulturelle und gesellschaftspolitische Austausch vollzieht sich gegenwärtig an einem fluktuierenden Ort, oder an ...
Submitted by Helen Ebert on 22.05.2015
in Graphics
Vorheriges Portfolio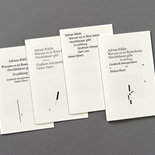 Buchgestaltung, 2014 1 Text, 4 Formen: Der Autor (Adrian Riklin) schwitzt und deliriert, er beschreibt, was er ...
Submitted by Helen Ebert on 22.05.2015
in Graphics