NEW LETTERS ist ein deutsches Typografie und Design Studio gegründet 2015 von Armin Brenner und Markus John. NEW LETTERS fokussiert sich auf Typografie, Grafik Design und Art Direction in Verbindung von kulturellen und kommerziellen Projekten. Der typografische Umgang spielt dabei die zentrale Rolle, dafür bieten wir zeitgenössische Schriften sowie individuell beauftragte Schriften an. Wir spannen einen Bogen zwischen klassischen Schriften mit einem Blick für Details sowie einem modernen Ansatz der unsere Schriften in einem zeitgenössischen Kontext repräsentiert.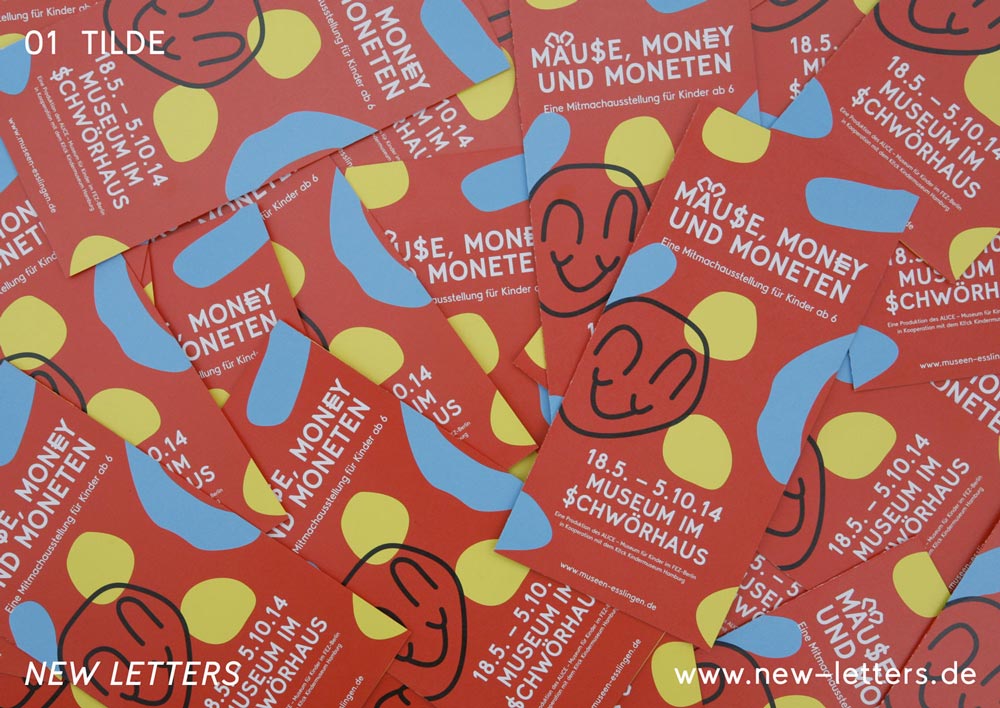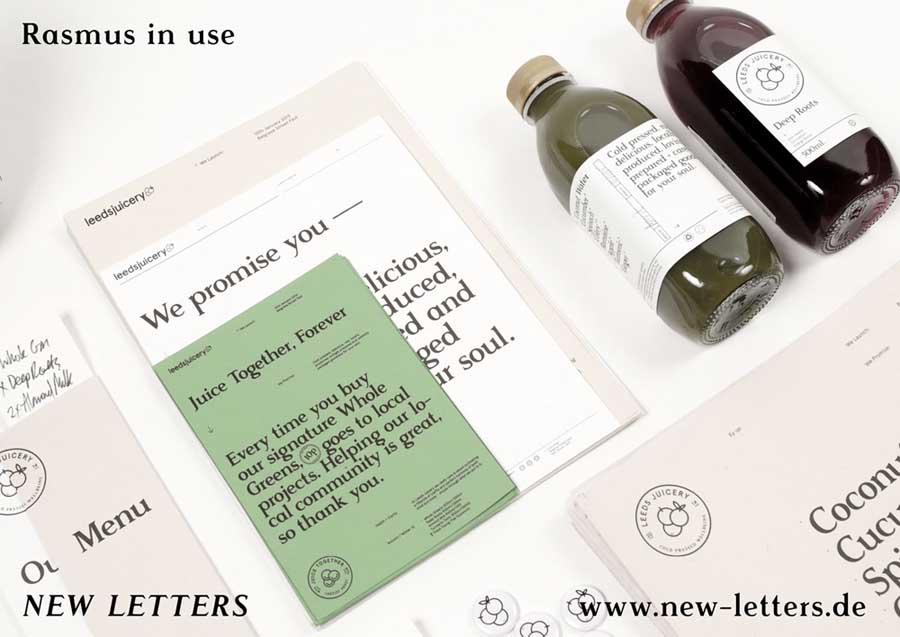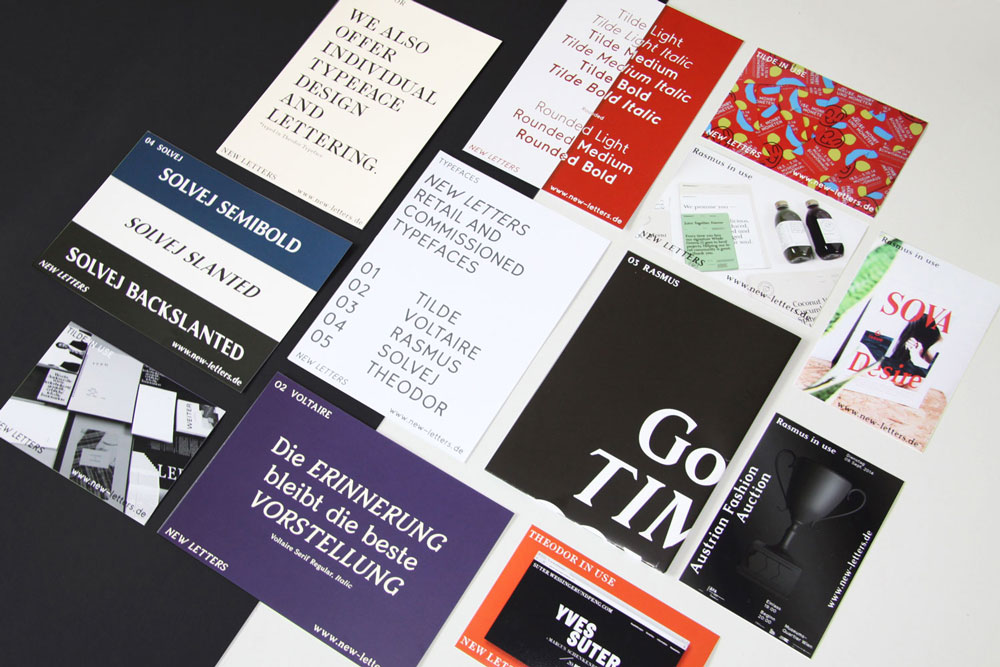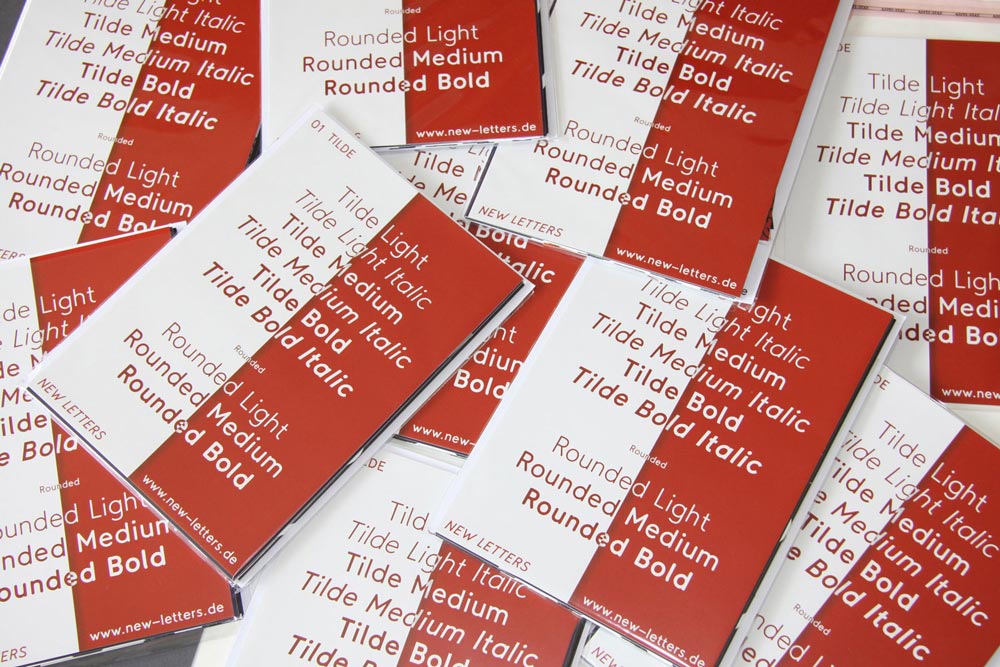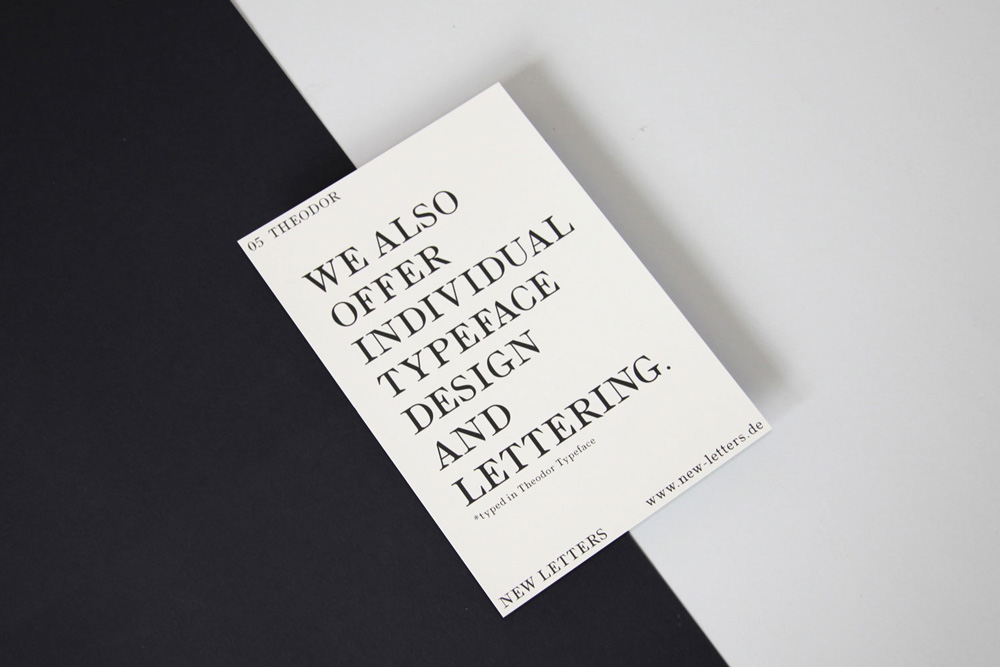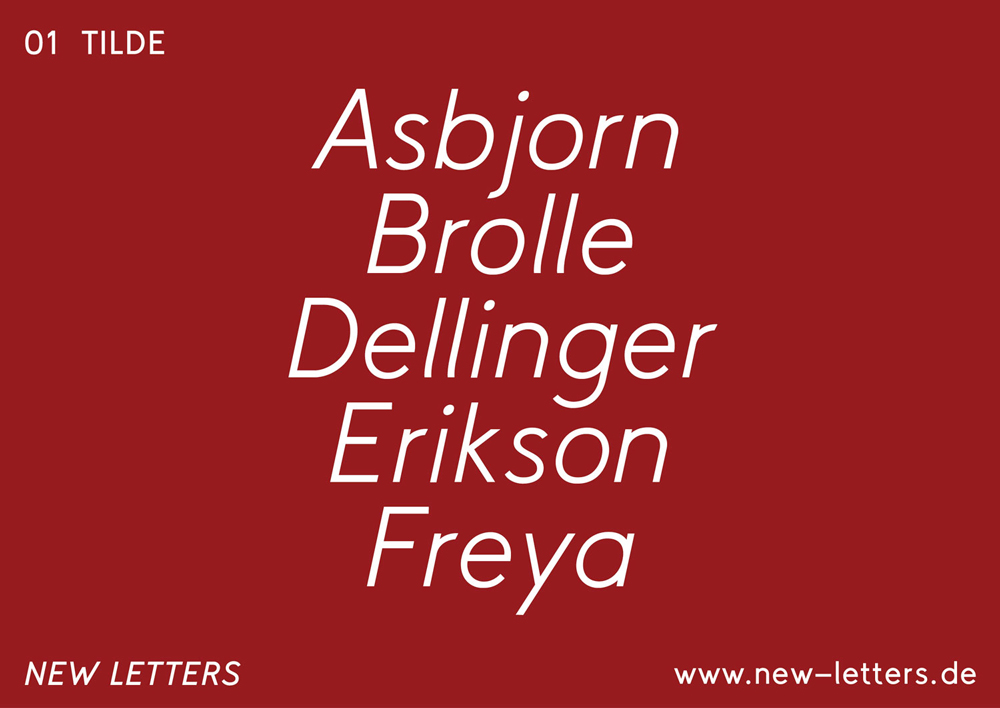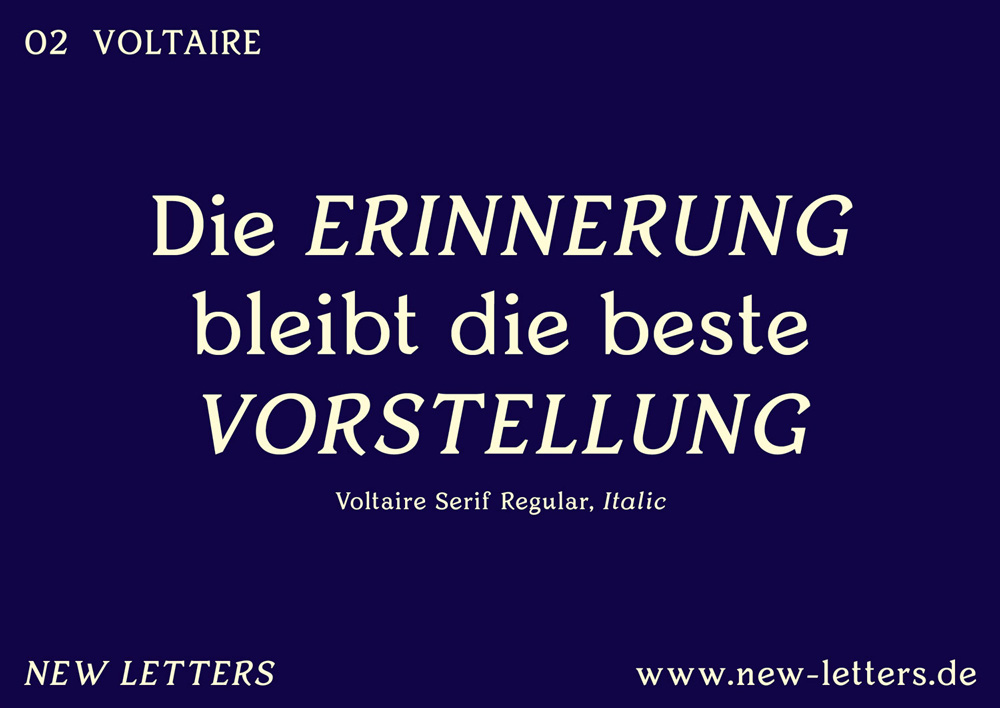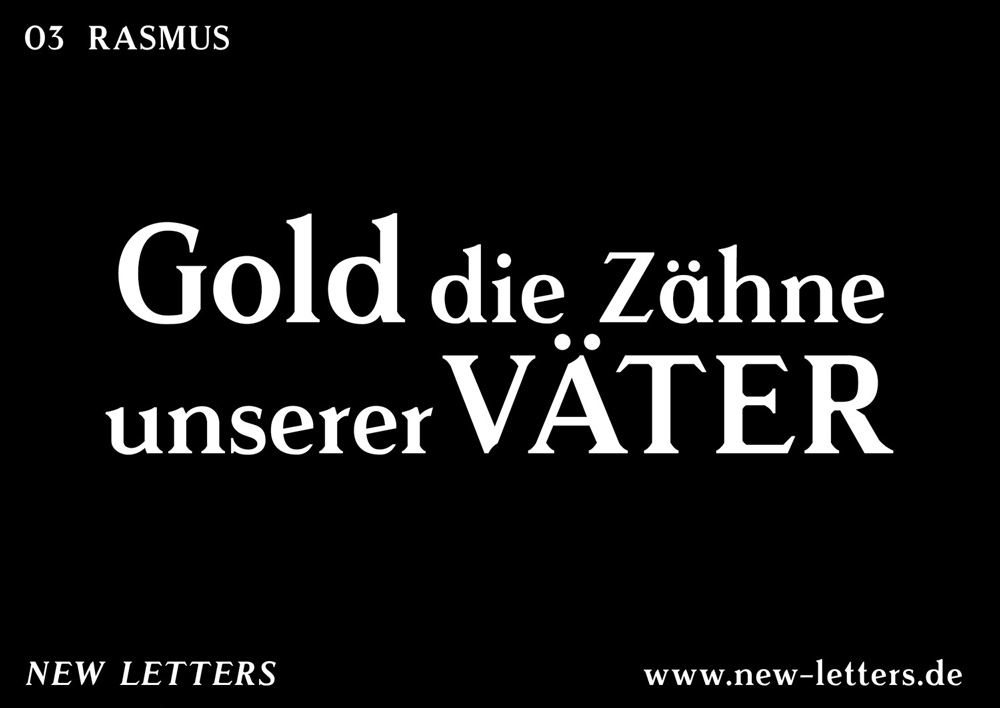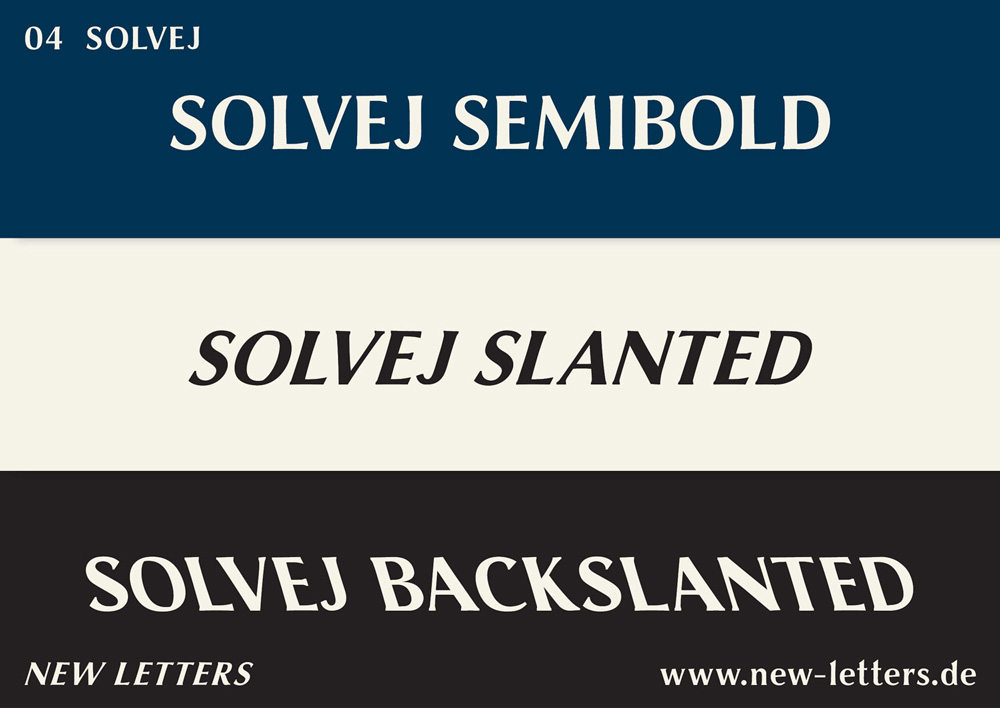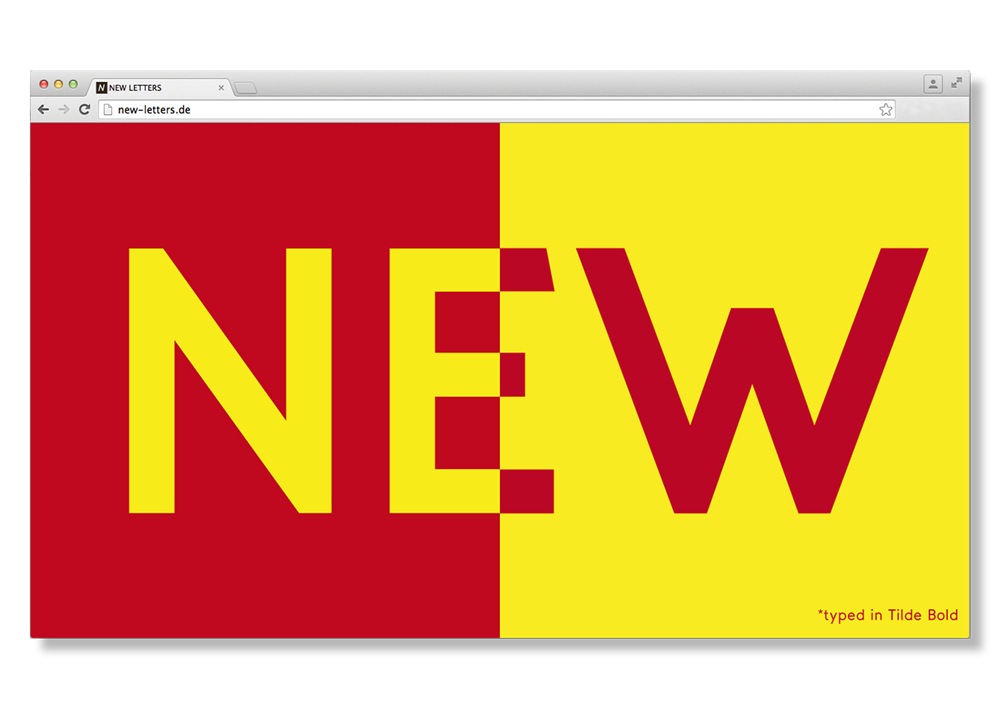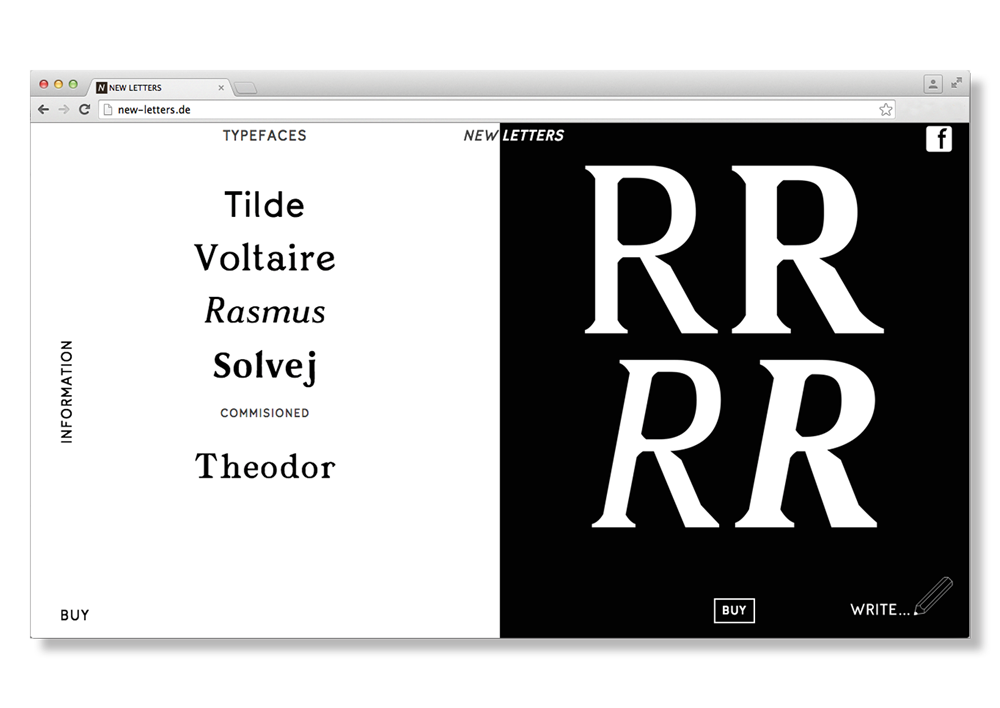 Verwandter Artikel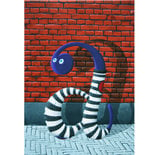 What happens if you take the shapes of the 26 letters of the alphabet and give them a different texture and ...
Submitted by Michiel van der Born on 02.03.2010
in Typography
Nächstes Portfolio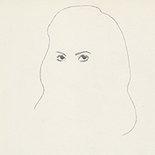 A series of drawings inspired by futuristic fashion from the 1960s, Ballet Mécanique and surrealist ...
Submitted by Giulia Palombino on 23.06.2015
in Illustration
Vorheriges Portfolio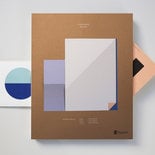 Munken hat an seinen Designpapiersorten Pure, Lynx und Polar gefeilt. Die Druckopazität und Preprint-Eigenschaften ...
Submitted by JUNO on 18.06.2015
in Design