Nummern" ist ein minimalistischer und ästhetischer Wandkalender für das Jahr 2017, gedruckt im Siebdruck auf Colorplan Feinstpapier. Das Besondere, der Kalender kommt komplett mit Zahlen aus. Wer gute Typografie und reduziertes Design schätzt, kommt bei diesem Jahresplaner voll auf seine Kosten. Sieben Spalten und 12 Monatsblöcke bieten eine gute Orientierung durch die Tage, Wochen und Monate des Jahres. Der Wandkalender funktioniert sowohl als reduziertes Designobjekt wie auch als Planungshilfe für Termine jeglicher Art. Der Name bezieht sich auch auf das gleichnamige Stück der Popgruppe Kraftwerk.
Das Siebdruck Poster ist mit schwarzer Farbe in einer Schriftgröße der klassischen "Chap" aus der Fontschmiede Schick Toikka gestaltet. Den Kalender gibt es in vier Farbvarianten des edlen Colorplan Papieres von GF Smith aus England.
Der Wandkalender kann bei uns im Shop bestellt werden: www.unashop.de
"Nummern" is a minimalistic wall calendar for 2017, printed on finest Colorplan paper. The special thing about "Nummern" is its lack of letters. The calendar is for everybody who loves typography and good design. Seven columns for each weekday and twelve rows give a good overview to plan the year. This print is both, design-poster and calender. The name "Nummern" refers to the Kraftwerk song with the same title.
The screenprinted poster is designed with the classic "Chap" Font by the Typefoundry Schick Toikka and comes in four light colors of the GF Smith Colorplan paper.
Format: appr. 640 x 920 mm
Printing Technique Screenprint
Material: Colorplan 150g/m²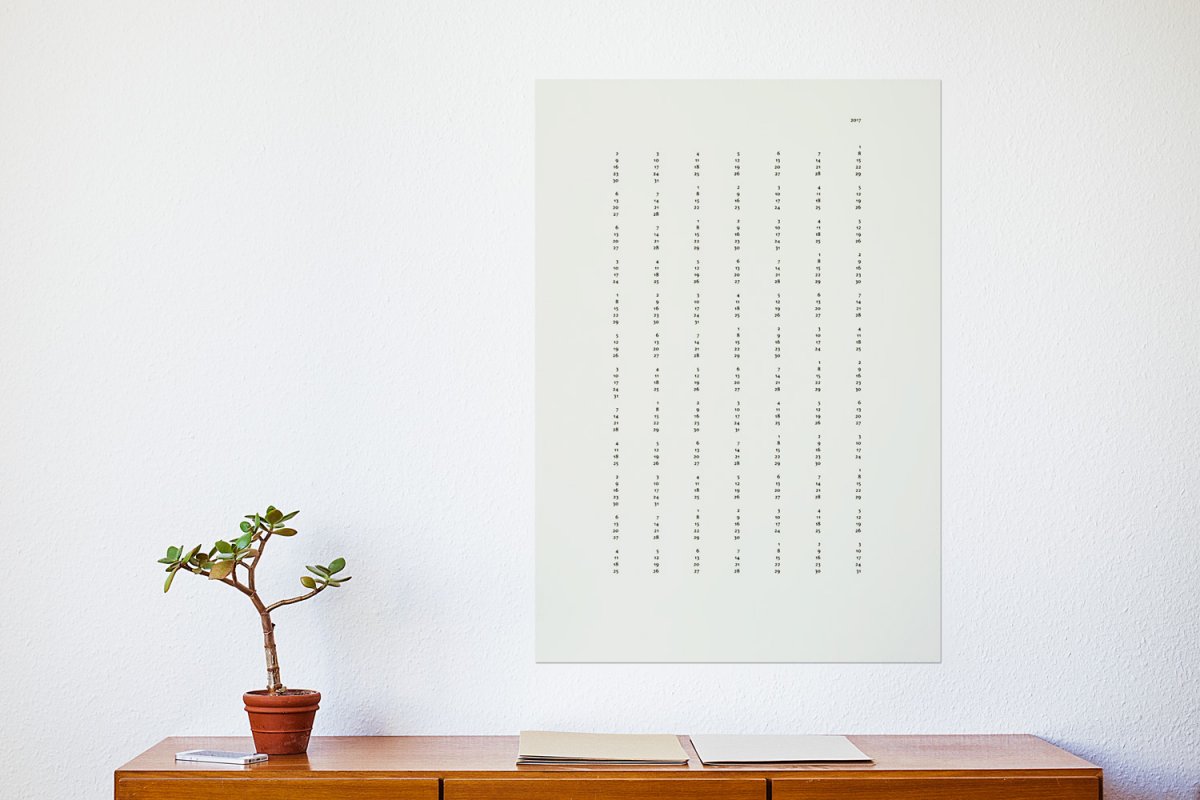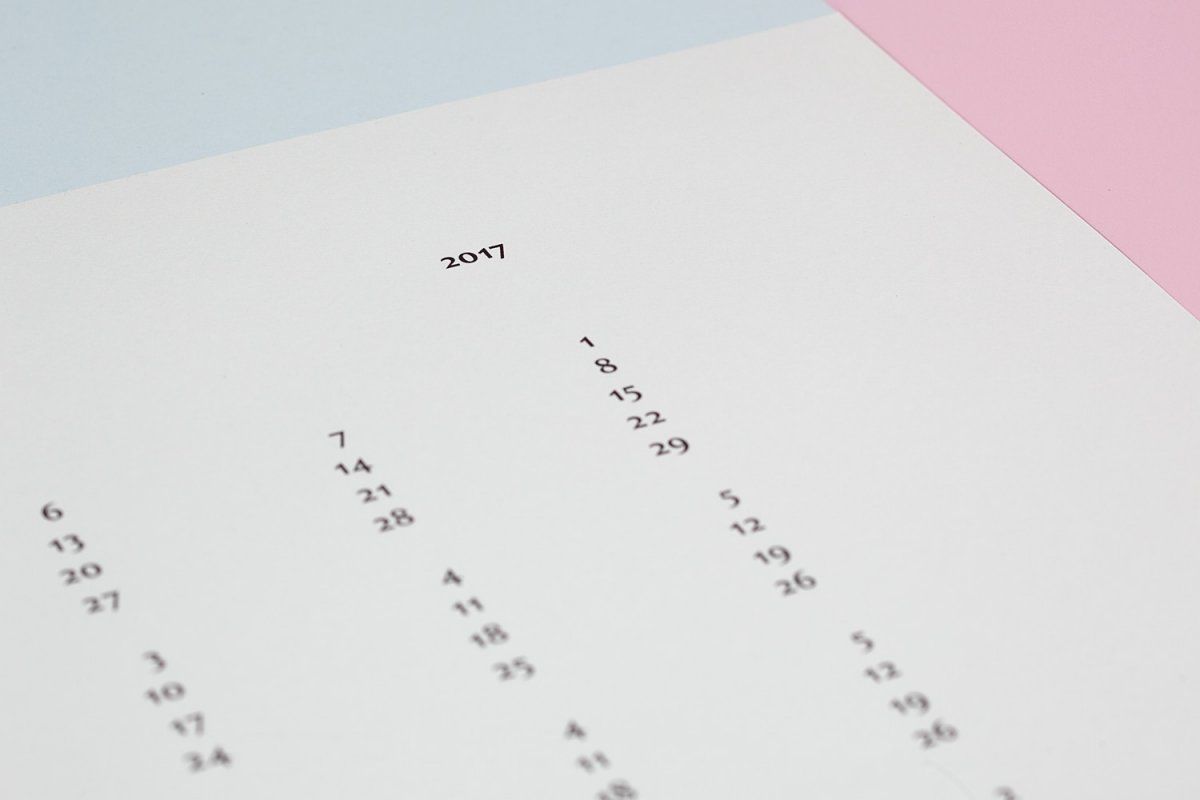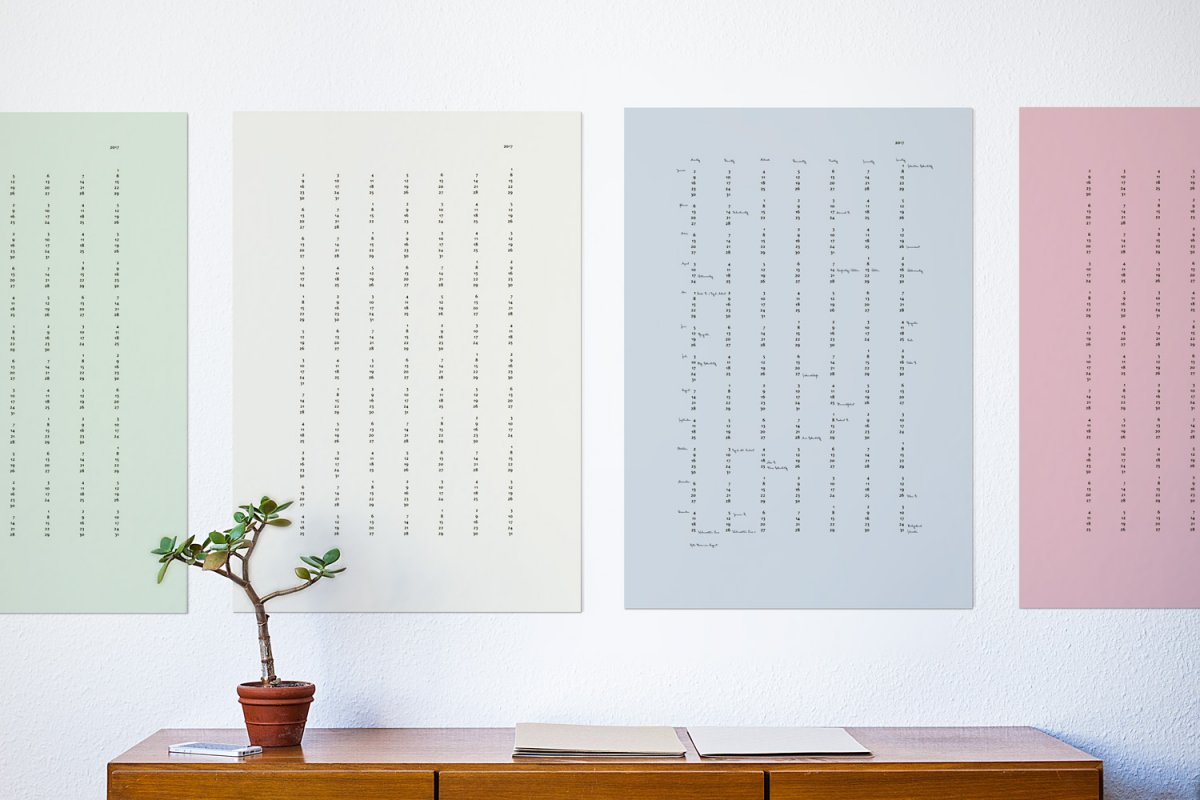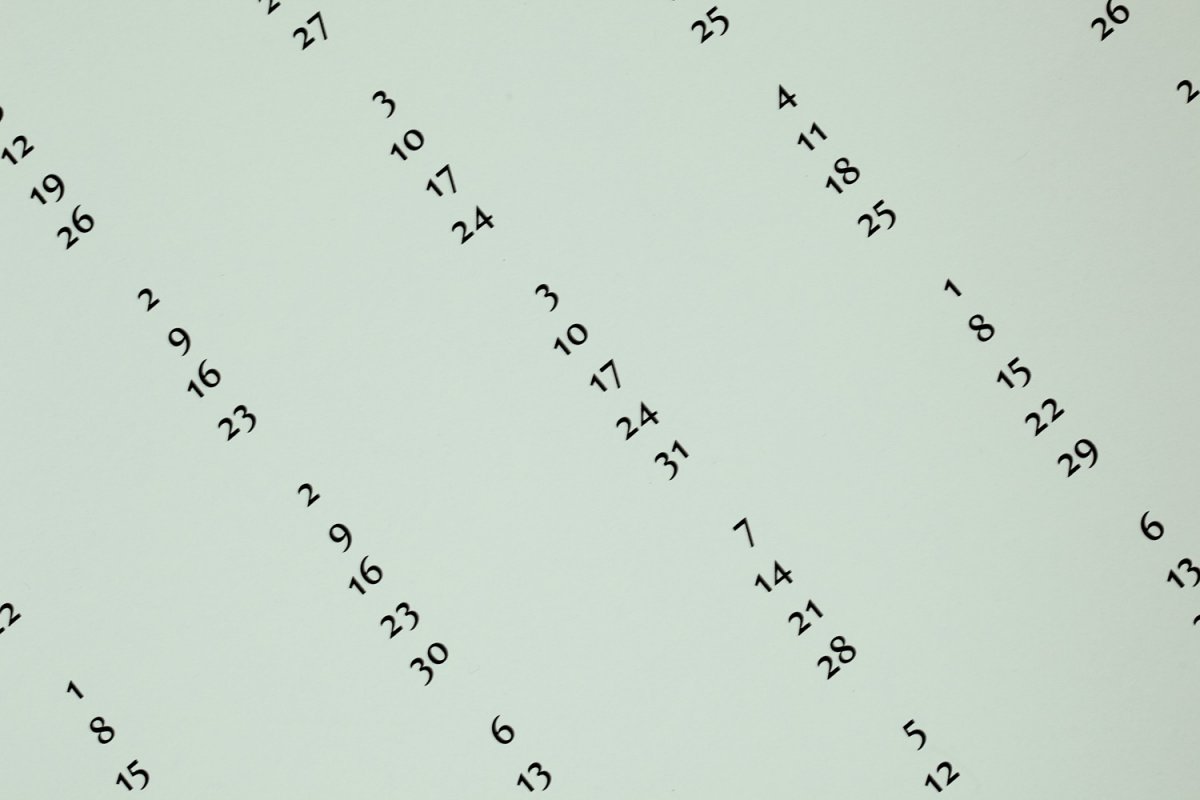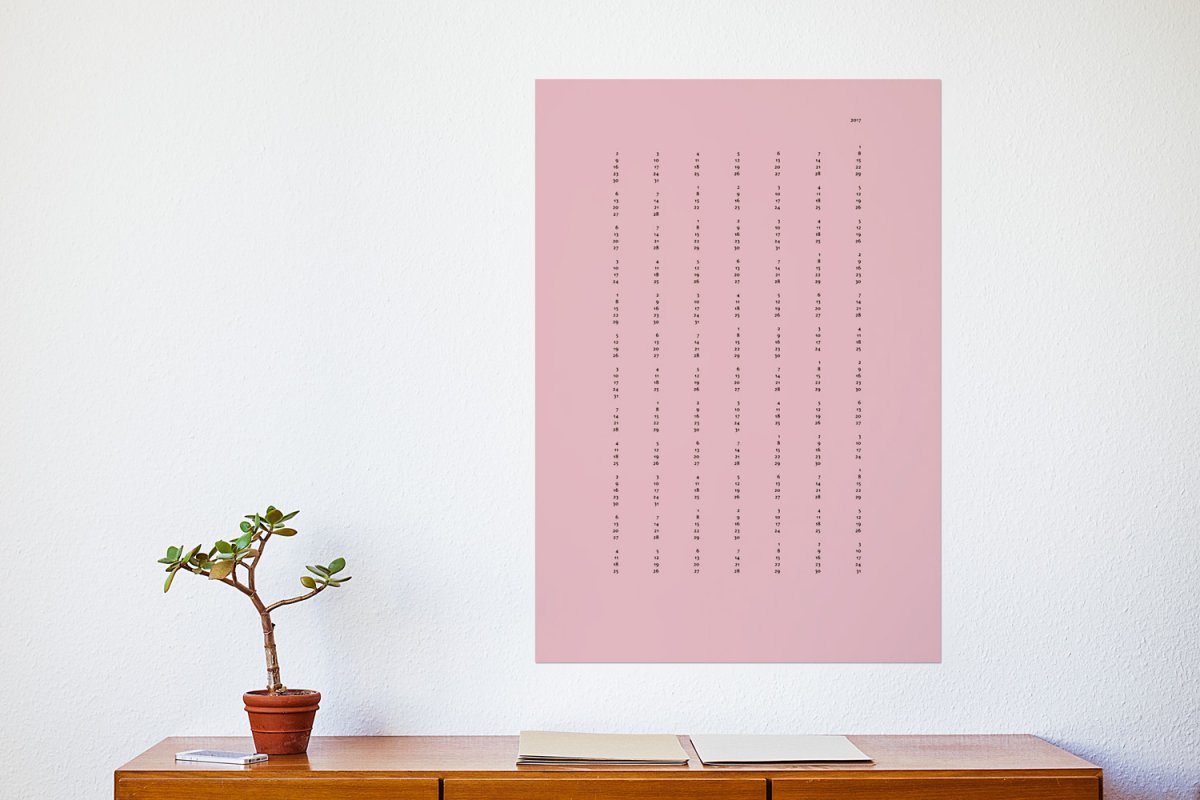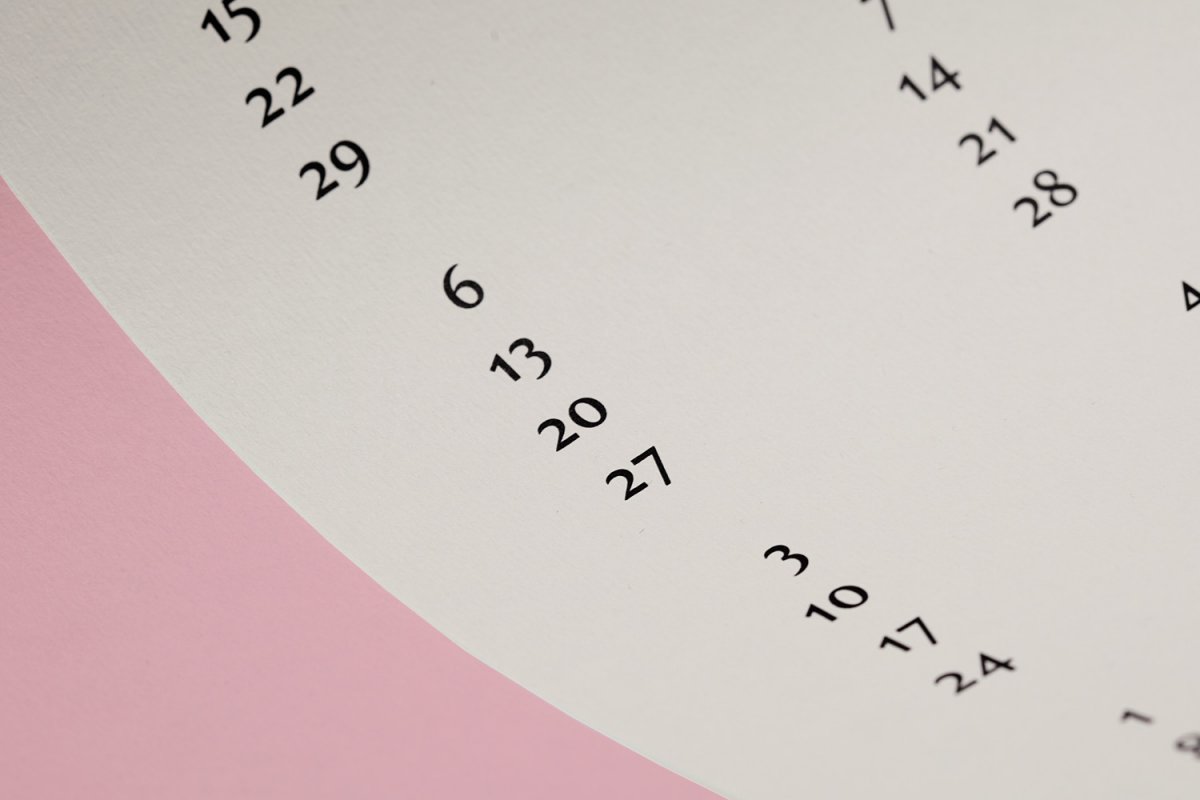 Verwandter Artikel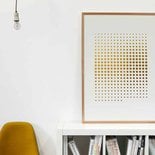 Der sonnige Jahresplaner Good Day Sunshine ist ein ewiger Design-Kalender und verschafft dir einen schnellen ...
Submitted by studiouna on 25.11.2015
in Design
Nächstes Portfolio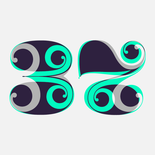 Fab Figures is a numbers-only font. It is a high contrast display font family with curly terminals. The entire font ...
Submitted by Letterwerk on 13.10.2016
in Typography
Vorheriges Portfolio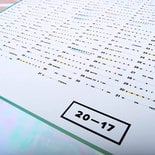 Mach Pläne für 2017! Hochwertiger Offsetdruck700×500 mmauf 170g Offset-Papier weißlimitiert auf 100 ...
Submitted by tanja.oppel on 10.10.2016
in Design