Between a newspaper and an almanac, Postas de Pescada is not an ordinary publication. Editors Ana Biscaia and Emanuel Cameira, give freedom to the many contributors — who do texts and illustrations — that make each issue a different one. This exercise in freedom invites people to say whatever they want about certain subjects, so we may find a poet writing a news piece or an artist writing about football. The outcome is always diverse and rich, mixing different layers of national and international culture. It really is a "newspaper that is always fresh" — their very own tagline.
For each number a different designer is invited to offer his/her take, and for this one the focus surely was on the freshness this newspaper has to offer. With that in mind, each page was composed with a robust typographic grid that allowed strong contrast between elements like titles, quotes, text, notes and, of course, illustrations. The typefaces used were carefully selected and the sense of scale was enhanced so that each page felt fresh, giving more intensity to the overall composition.

Full project:
http://www.josemariacunha.com/#/postas-de-pescada/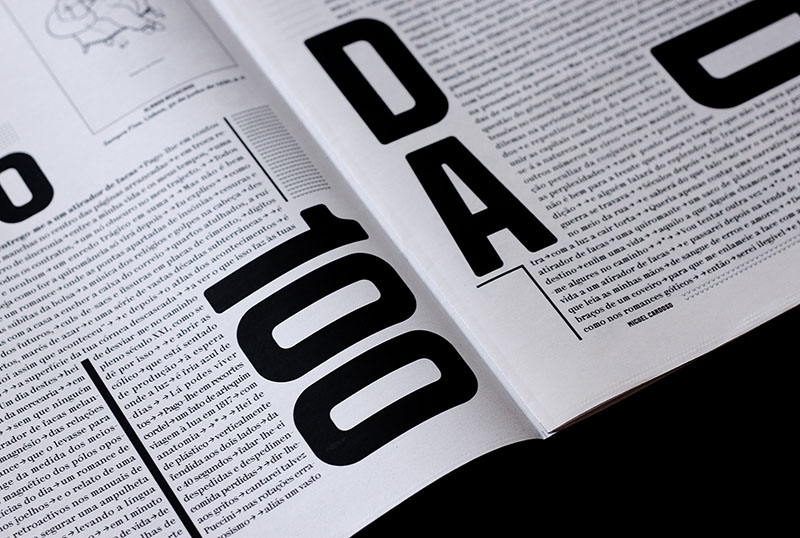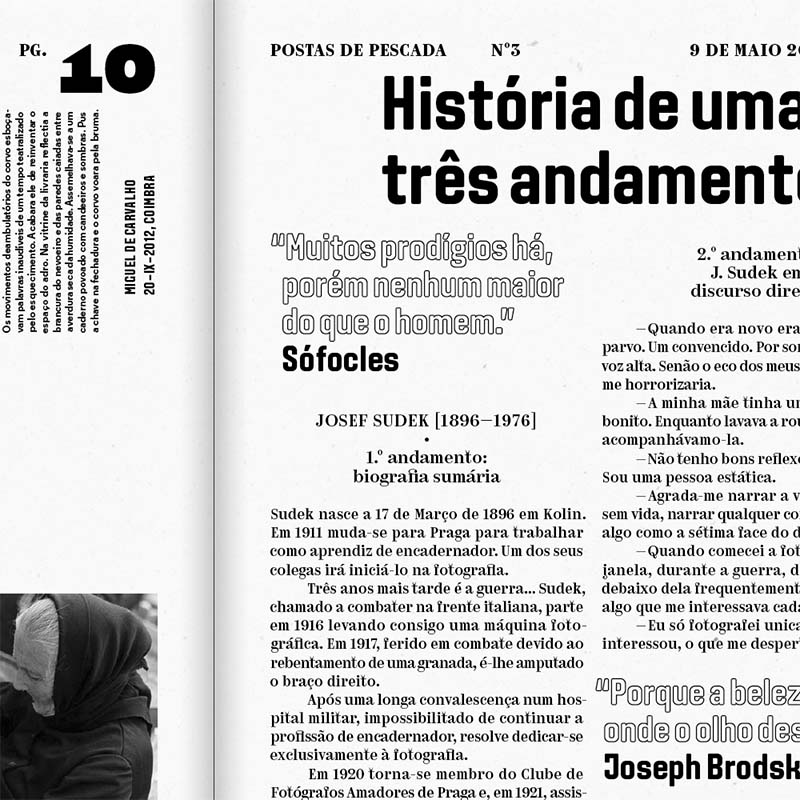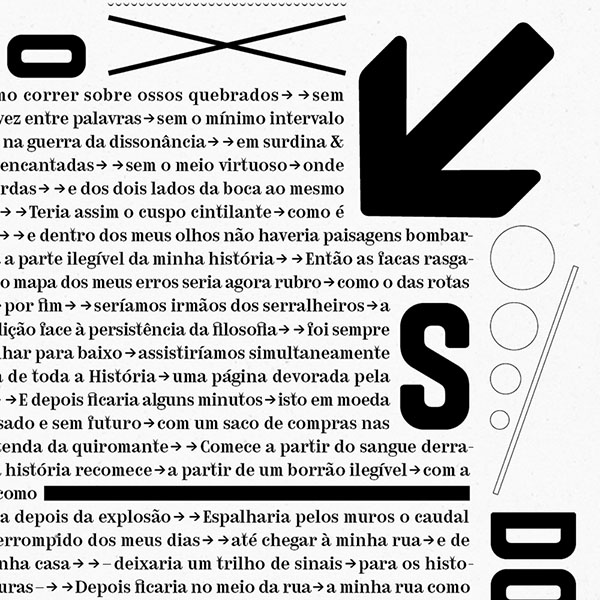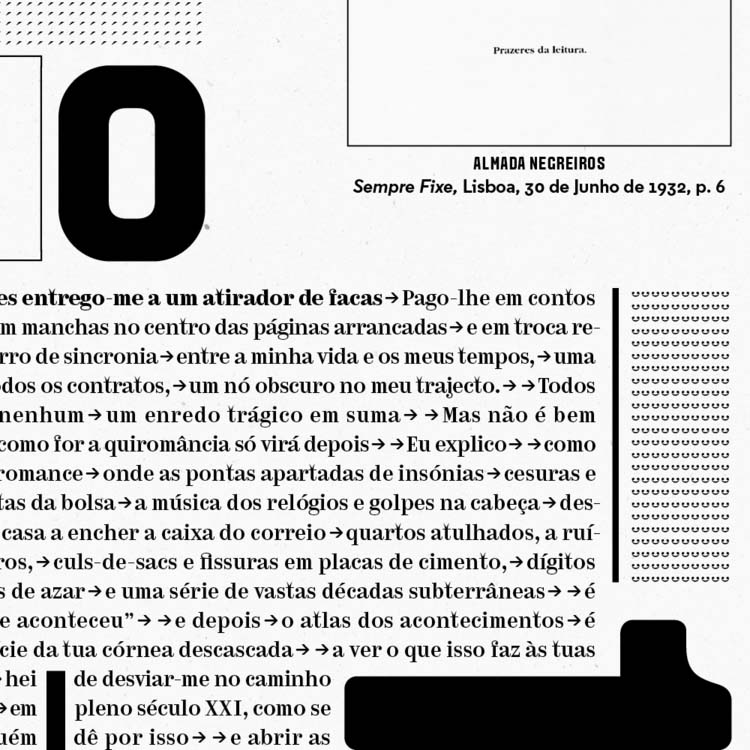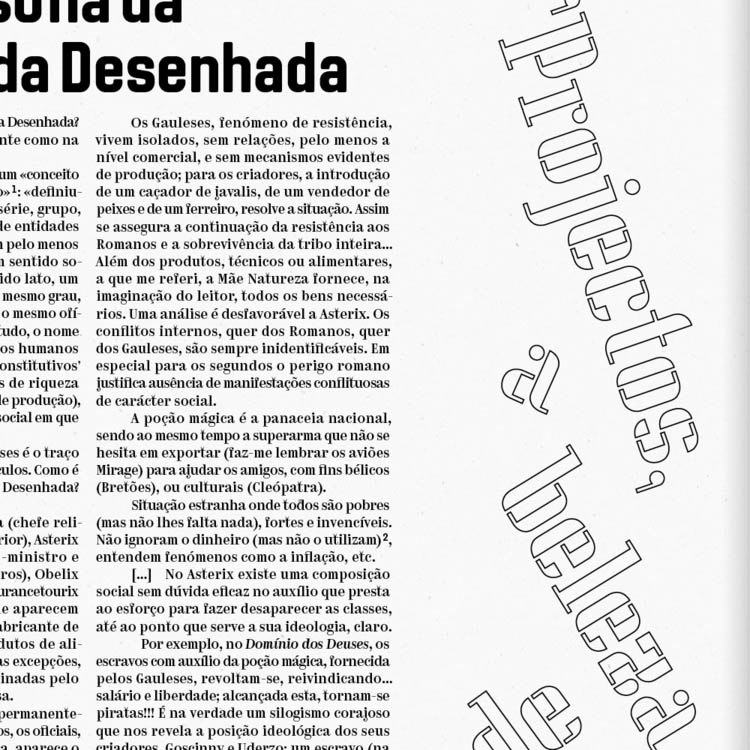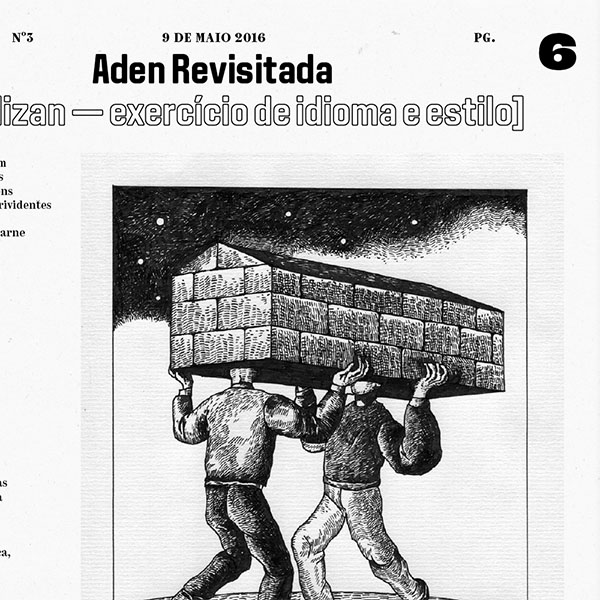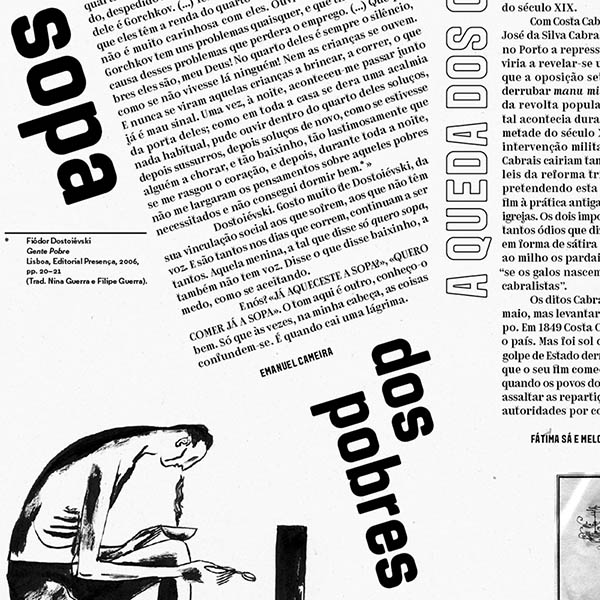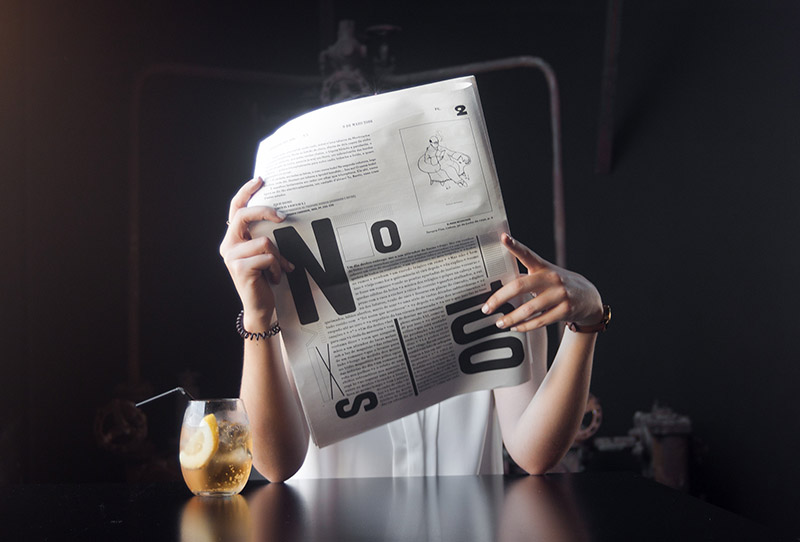 Verwandter Artikel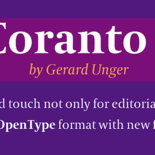 Coranto 2 by Gerard Unger is originally based on his typeface Paradox, and arose from a desire to transfer the ...
Submitted by TypeTogether on 03.03.2011
Nächstes Portfolio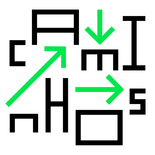 For more than two decades, Caminhos makes Coimbra the capital of portuguese cinema every year. For its 19th edition, ...
Submitted by José Maria Cunha on 15.06.2016
in Design
Vorheriges Portfolio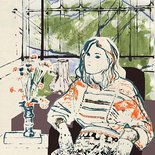 Submitted by arinda on 07.06.2016
in Illustration