Cover design and layout of a bibliophile tribute to the poet Stanisław Barańczak—a renowned Polish poet and translator. The book contains speeches made at the poet's funeral as well as a letter read at the funeral written by the Minister of Culture and National Heritage. The volume also features a bilingual (Polish/English) selection of poems translated by Stanisław Barańczak.
The design of the book is a visual reflection on transience, embodied by black thread, both literally—the book is sewn with it and the binding technique displays it, and metaphorically—the texts are enframed and connected with black lines. The tributes, which were created after Barańczak's death, are printed on gray pages, while his poems—representing life—on white. The tributes are enclosed in two smaller inserts, re-prints of the order of the funeral.
The publication received a bronze medal at the European Design Awards 2016 in Vienna.
Publisher: Fundacja Zeszytów Literackich.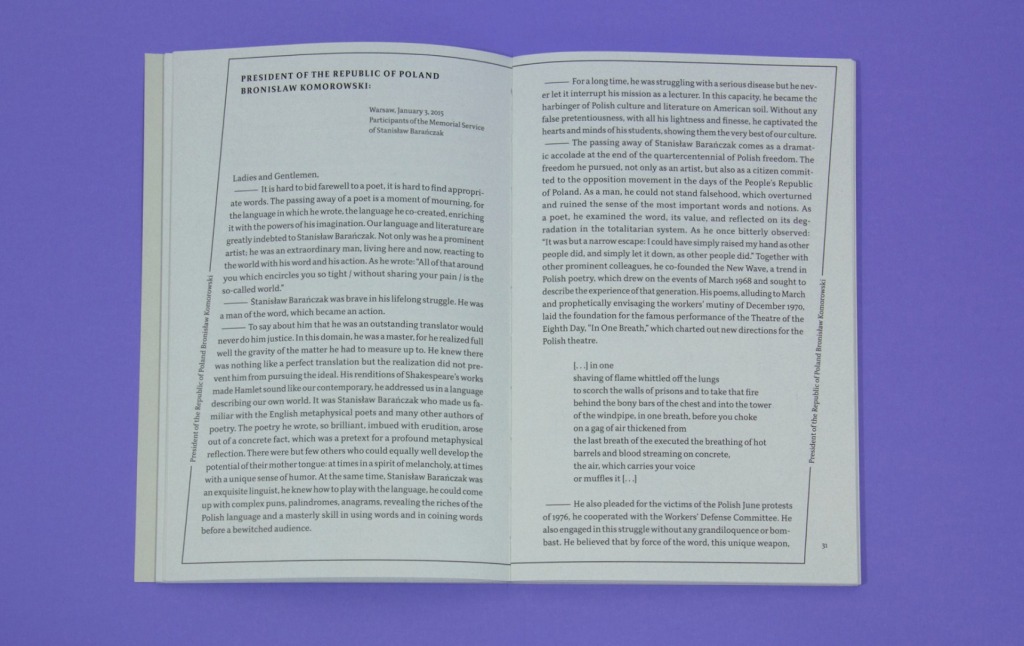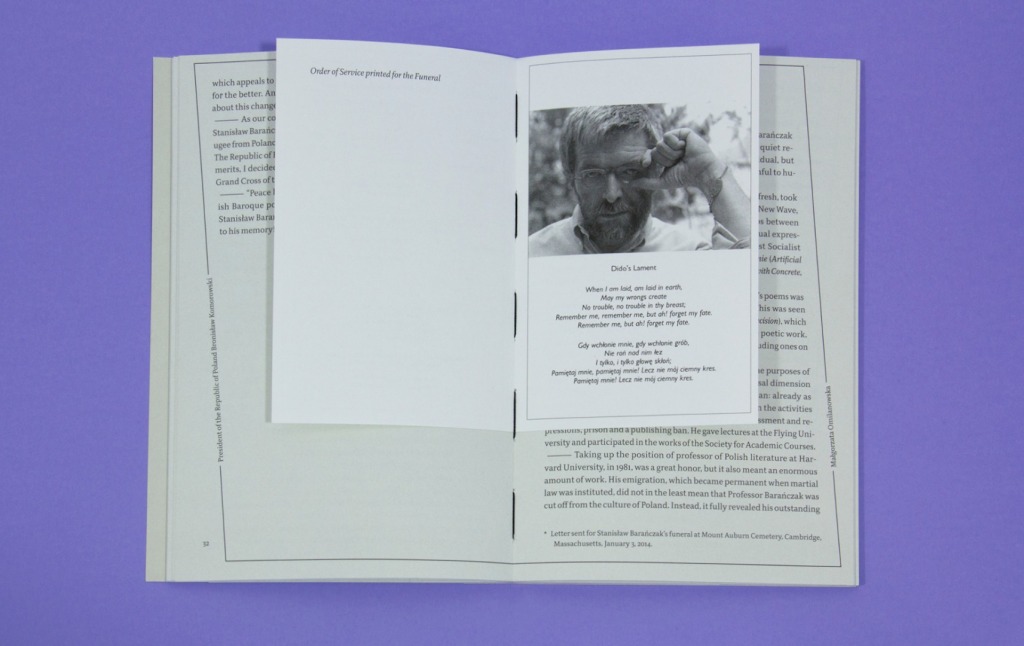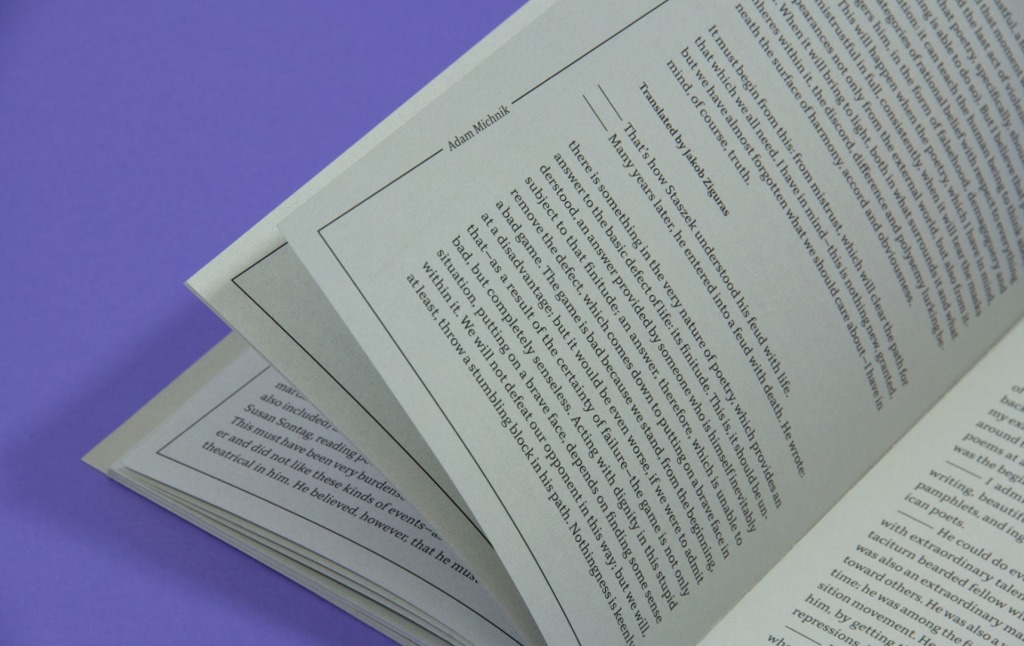 Verwandter Artikel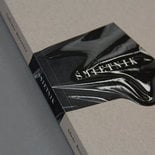 The project and the typesetting of a book— "Trash". The book contains a photographic report and interpretations of ...
Submitted by Podpunkt on 17.01.2017
in Design
Nächstes Portfolio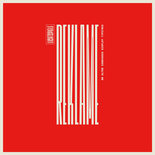 »Lichtspiele Reklame« is the ultra condensed version of Lichtspiele inspired by the 1920s — the golden age of ...
Submitted by StefanHuebsch on 21.09.2016
in Typography
Vorheriges Portfolio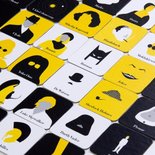 Concept, design and production of a gift for one of the biggest polish media group. It's not a typical memory ...
Submitted by Podpunkt on 16.09.2016
in Design