A Century of New Typography and
New Graphic Design in Frankfurt am Main
We were invited to design one of the contemporary design "statements" that complemented the exhibition at the Museum Angewandte Kunst Frankfurt. Other participating designers are: Sandra Doeller (Bureau Sandra Doeller), Chris Rehberger (Double Standards), Stefan Hauser und Laurent Lacour (hauser lacour), Eike König (Hort), Klaus Mai (KM7), Stefan Ammon, Michael Höpfel, Karl Kliem, Sebastian Oschatz und Max Wolf (Meso), Catrin Altenbrandt und Adrian Nessler (Pixelgarten), Ole Schulte und Marc Schütz (Schultzschultz), Moni Friebe und Alex Oppermann (Saasfee), Markus Weisbeck (Surface), Marco Fiedler und Achim Reichert (Vier5).
The exhibition will be showed until August, 21, 2016.
Thanks to Peter Zizka und Stefan Weil.
Verwandter Artikel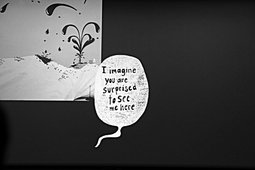 Wunderkammern in 2D3D
Zusammen mit Florian hatte ich Catrin und Adrian von Pixelgarten vor kurzem in Frankfurt besucht (Interview für die ...
Submitted by lars on 25.05.2009
Nächstes Portfolio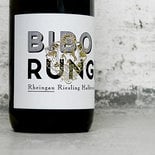 Logo and corporate design for a vineyard based at Hallgarten / Rheingau. Creation of a heraldic sign based on the ...
Submitted by desres on 17.06.2016
in Typography
Vorheriges Portfolio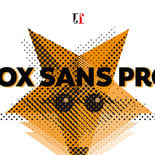 Fox Sans Pro – an upgraded version of Fox Sans TRF (2008), with careful refinements to glyph shapes and ...
Submitted by tipografiaramis on 17.06.2016
in Typography