Like the ghost, the critic dreams of agitating the artist's intuition, increasing their suspicion that something is wrong, spurring them on to wild, desperate acts. But this is vanity. When asked if they had ever done anything to change their work as the result of criticism, William Eggleston and Lee Friedlander answered with a resounding, almost simultaneous, "NO!" This is also vanity.
—— John Pilson
Verwandter Artikel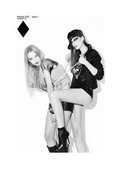 March / April 2010
Die siebte Ausgabe des Fashion-Magazins Vanity Teen ist online: Mehr als 90 Seiten, gefüllt mit tollen Fotos und ...
Submitted by Tanja on 07.03.2010
Nächstes Portfolio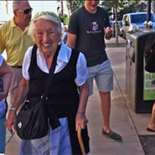 Probably the most aboriginal form of advertisement is the street cry. I am interested in the street cries made by ...
Submitted by Qiooong on 12.03.2017
in Design
Vorheriges Portfolio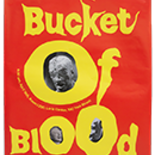 I made posters for the artists including Julie and Roger Corman, Mary Reid Kelley and Patrick ...
Submitted by Qiooong on 12.03.2017
in Design