Projekt:
A type wall for the Heilig-Geist Kirche Hamburg. A homage to the transparent, minimal and geometric designs of the church´s architect Otto Andersen (1924 - 1981).The freestanding installation, consisting of 900 metal carved letters, is located along the entrance path to the church. Despite its vast dimension, the wall structure remains diaphanous and fragile, enabling a playful interaction between words, surface, form, shadow and light.
Agentur:
Studio Matthias Last
Fotograf:
Alexander Kilian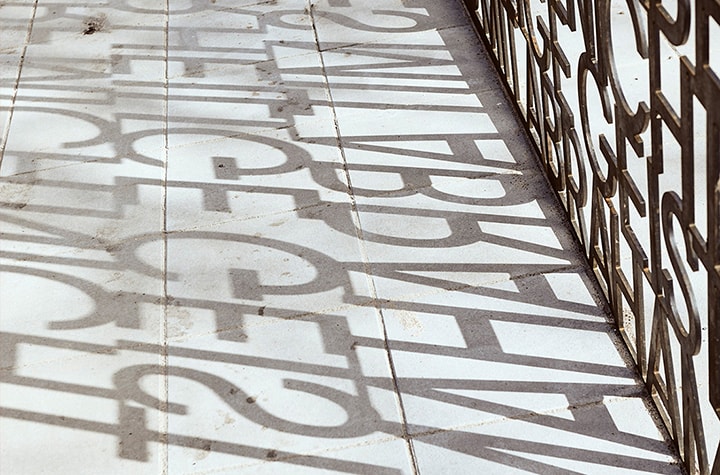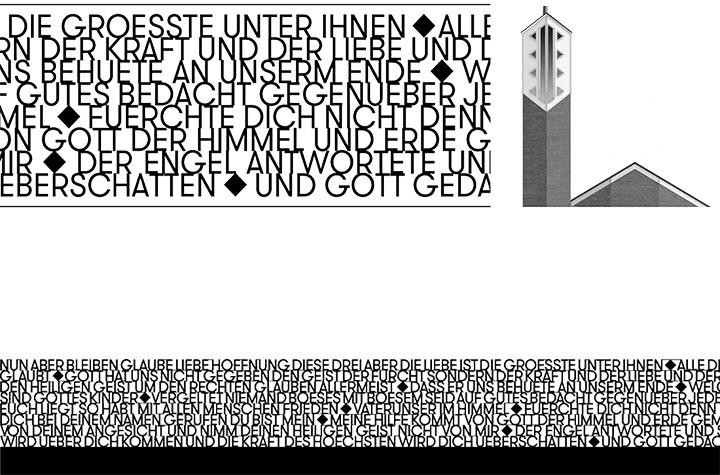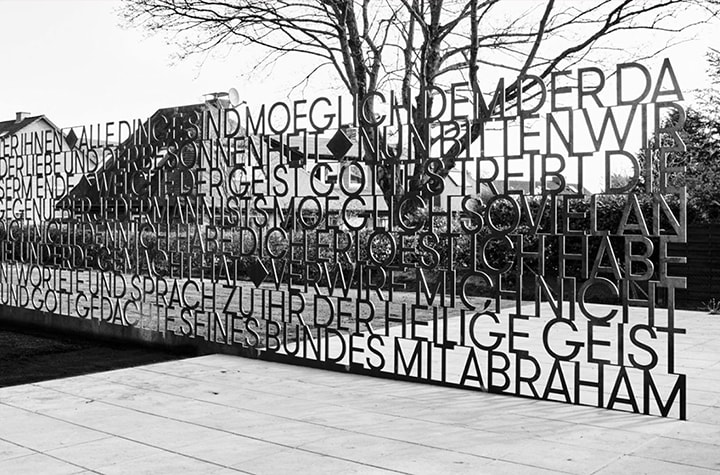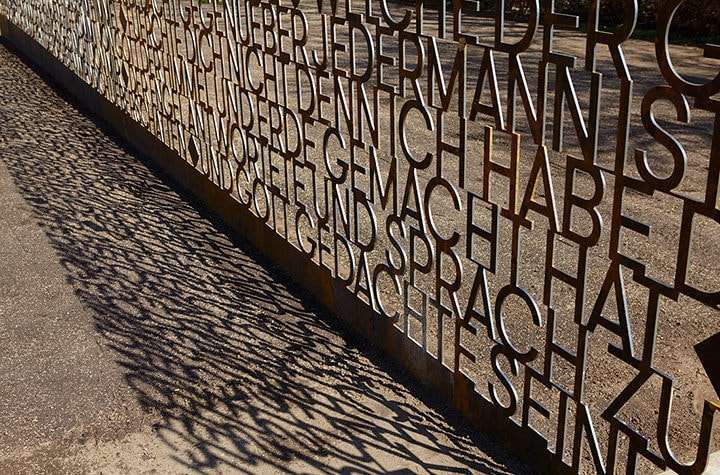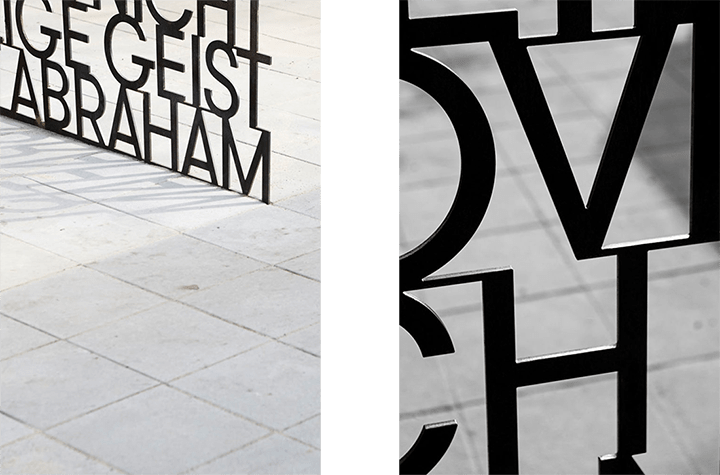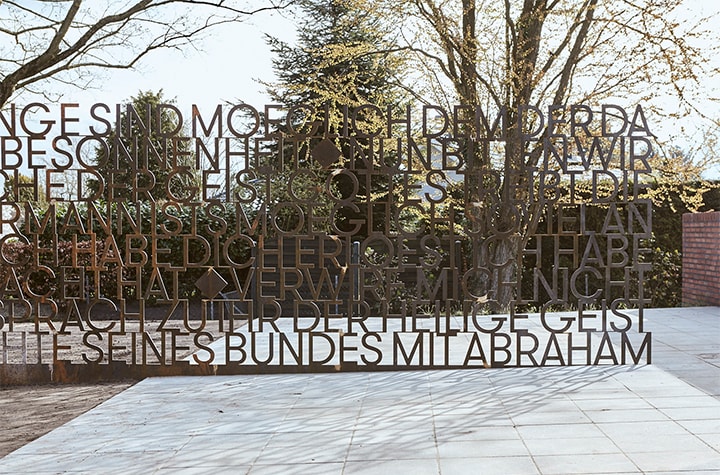 Verwandter Artikel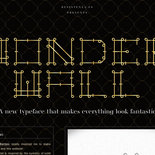 Yes, Marian Bantjes totally inspired me to make this typeface, and this website! But Wonder Wall is inspired by the ...
Submitted by beppeartz on 23.11.2010
in Typography
Nächstes Portfolio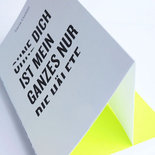 Gestaltung einer Cover-Reihe für Buchumschläge. Unter Verwendung von Textzeilen aus dem Buch "Der Titel" von ...
Submitted by muellersarah on 07.05.2017
in Typography
Vorheriges Portfolio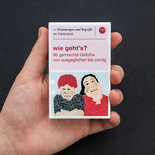 wie geht's? – ein illustriertes Kartenspiel zum Thema Gefühle von der Bundeszentrale für politische ...
Submitted by leitwerk on 03.05.2017
in Illustration