Everett font family
Type design, 2014–2017
Everett is a contemporary and versatile grotesque font family that features an organic drawing and a particular digital flavor. Strong typographic details add a high tension while keeping a reading comfort, finding the right balance between a font that is graphic yet fluid. The typeface was initiated at ECAL and evolved since then. Posters from the diploma are available through Draw Down Books. Everett is available on request. More information in the specimen here.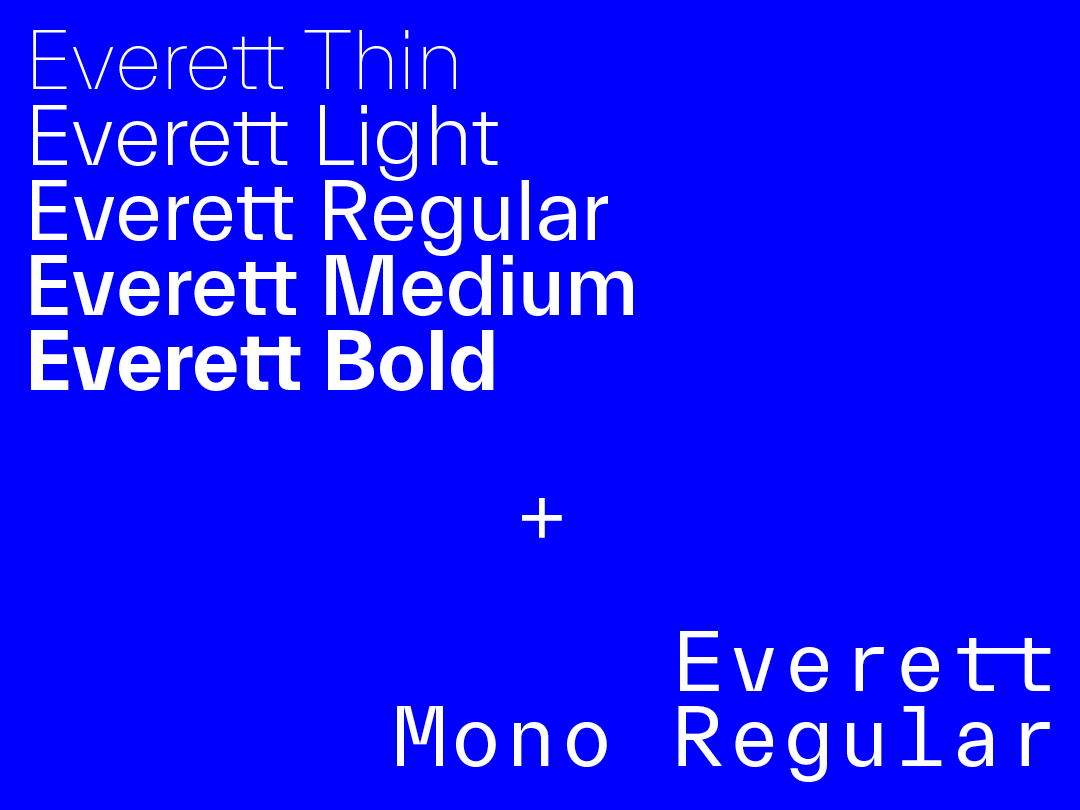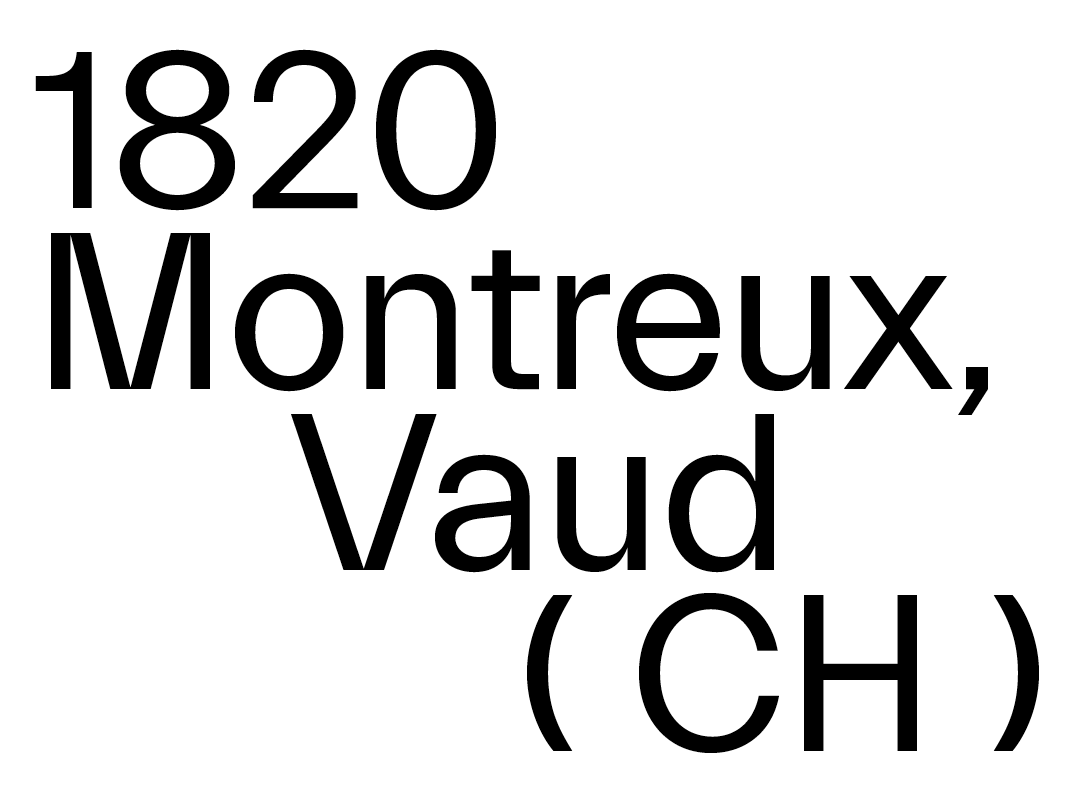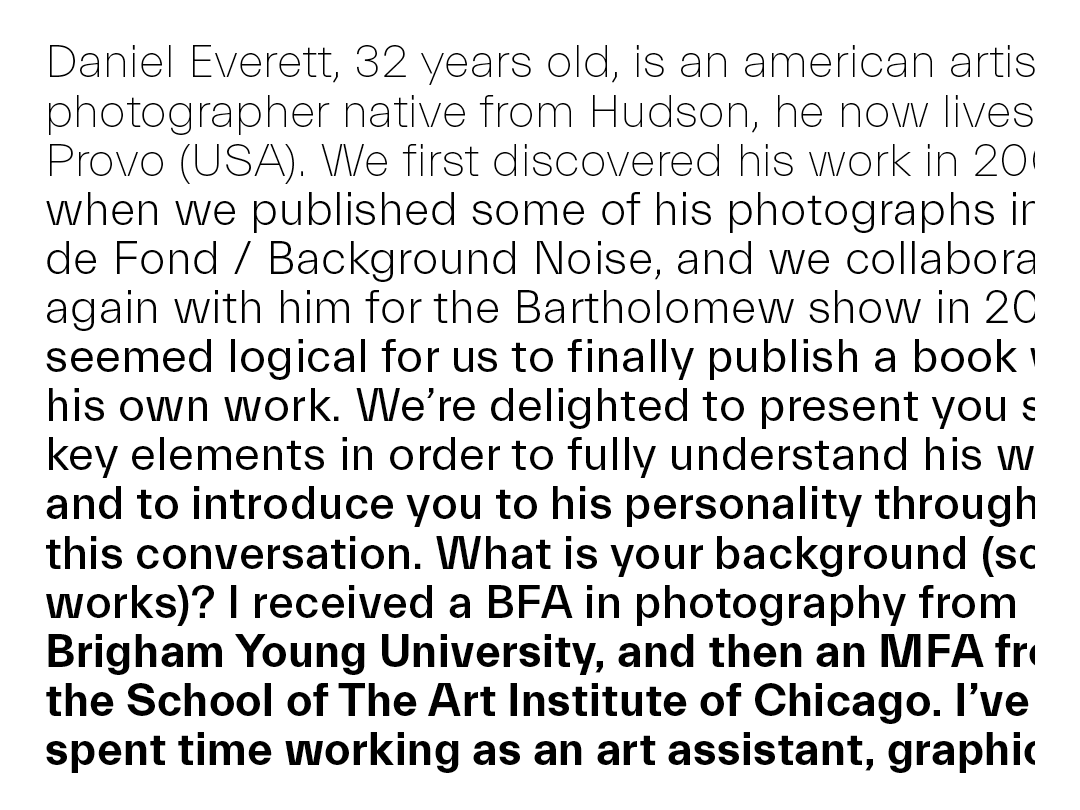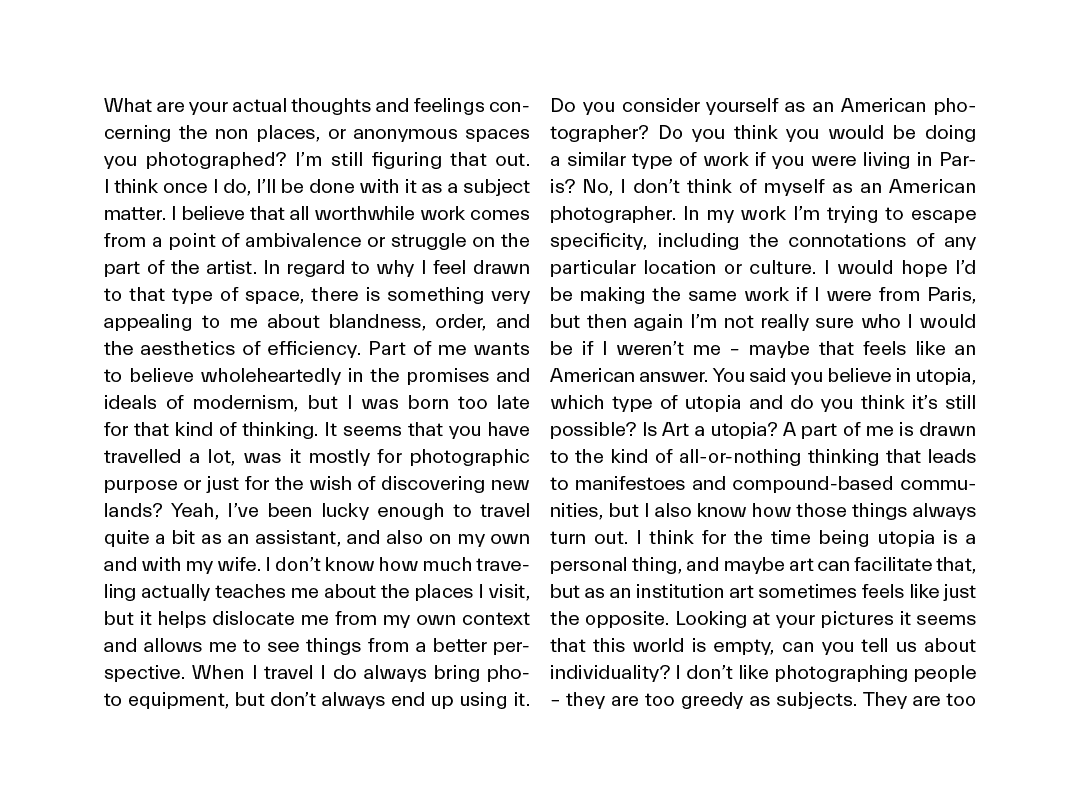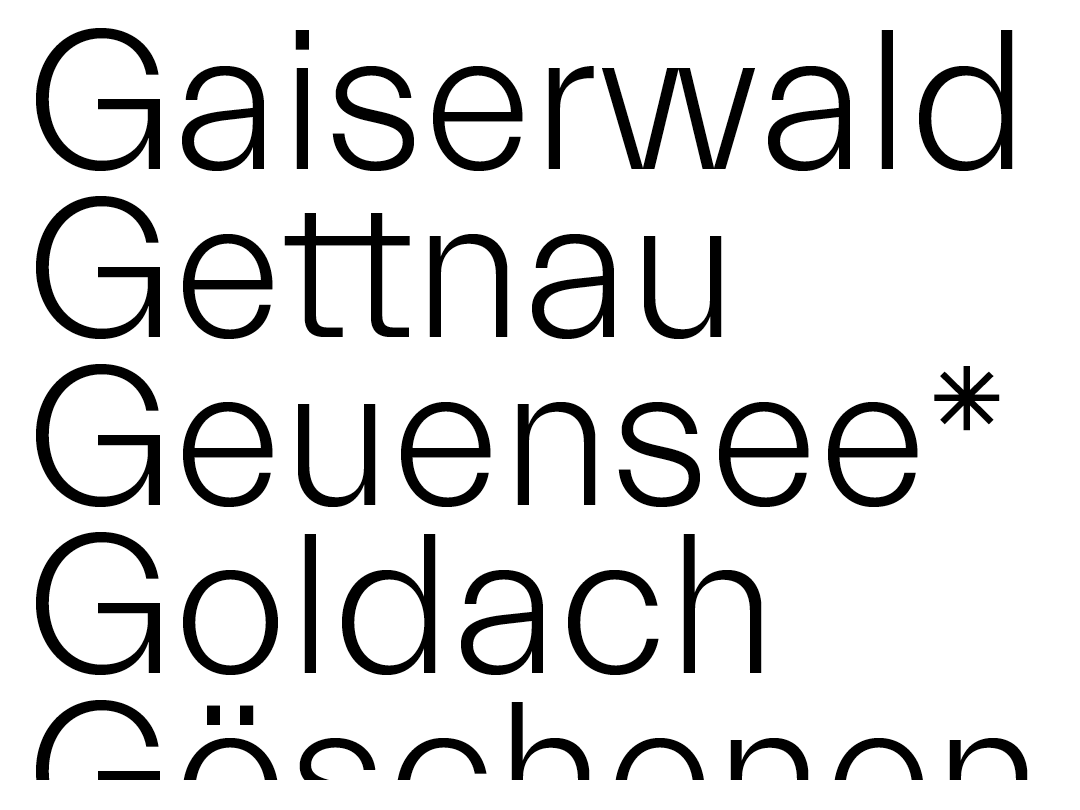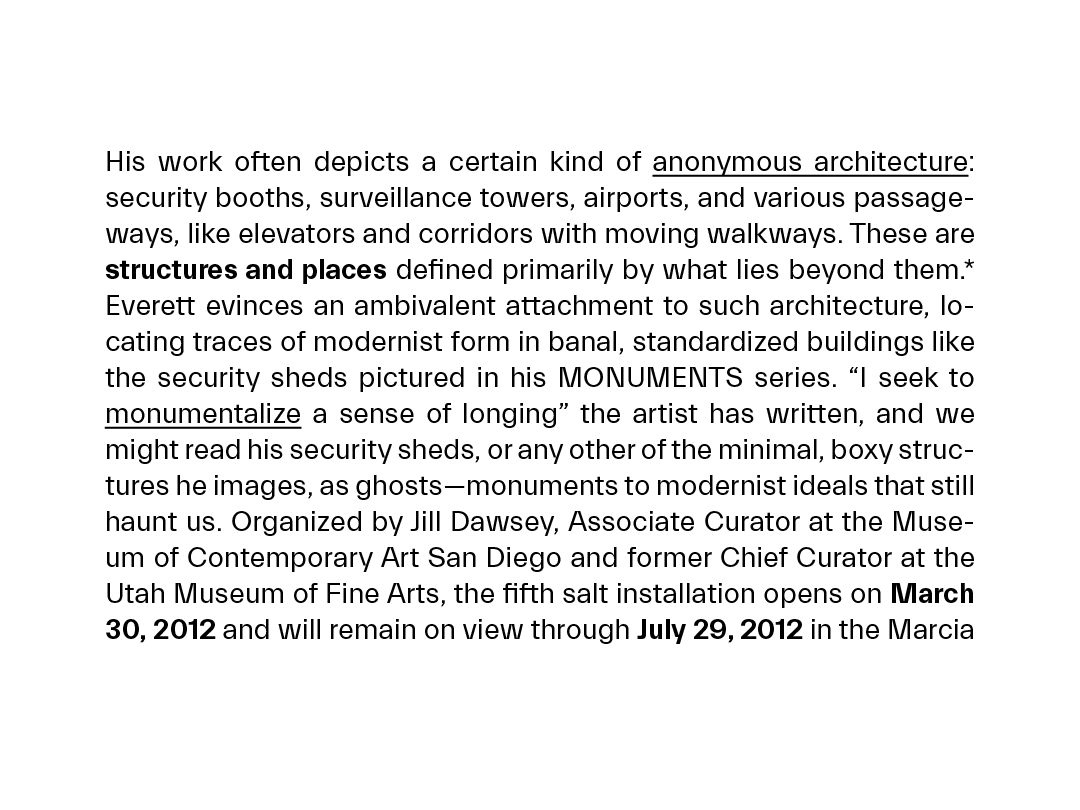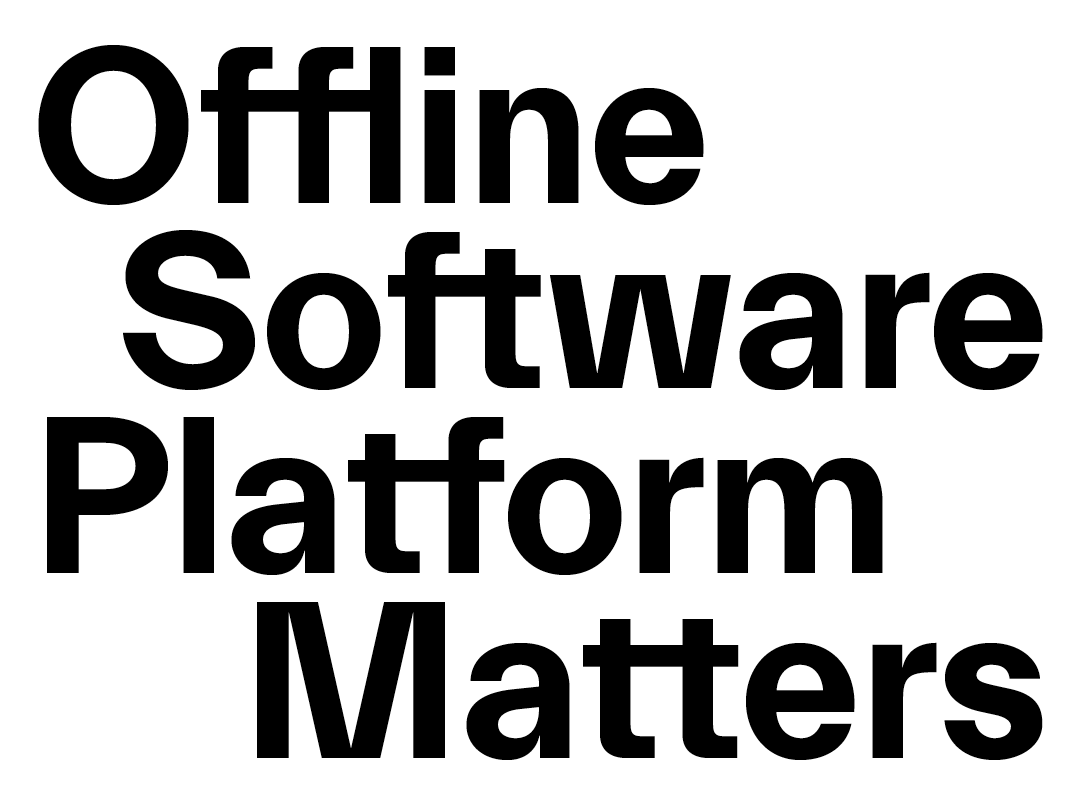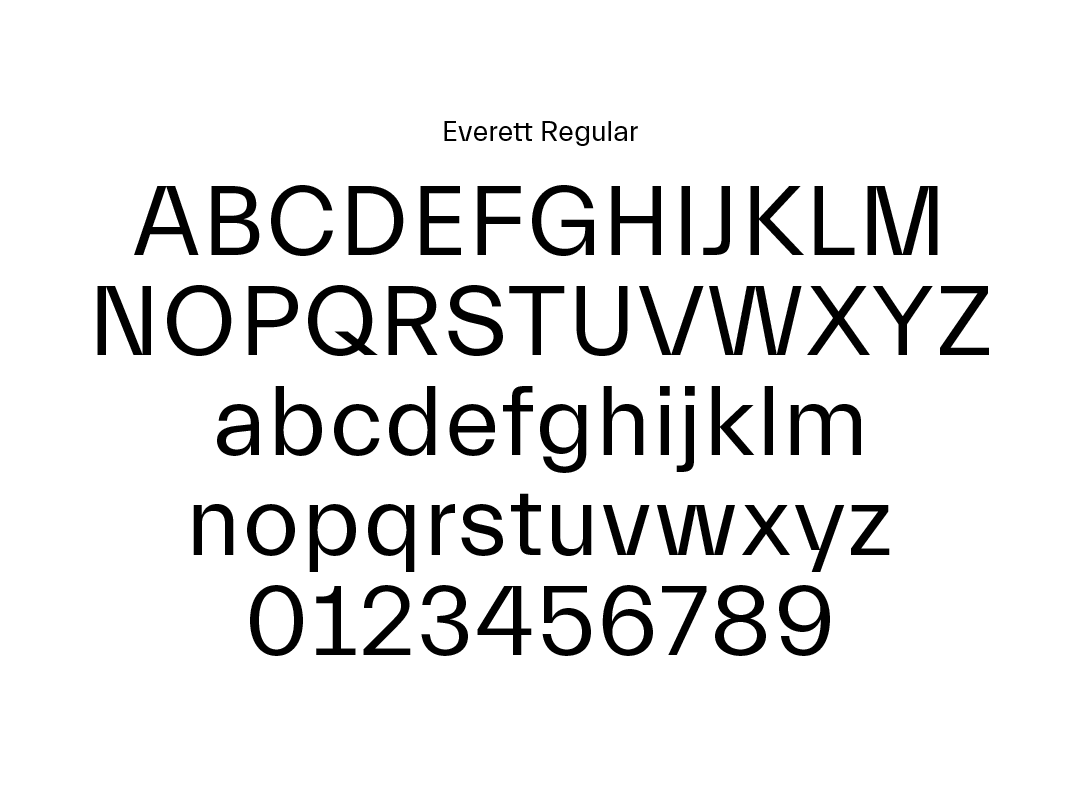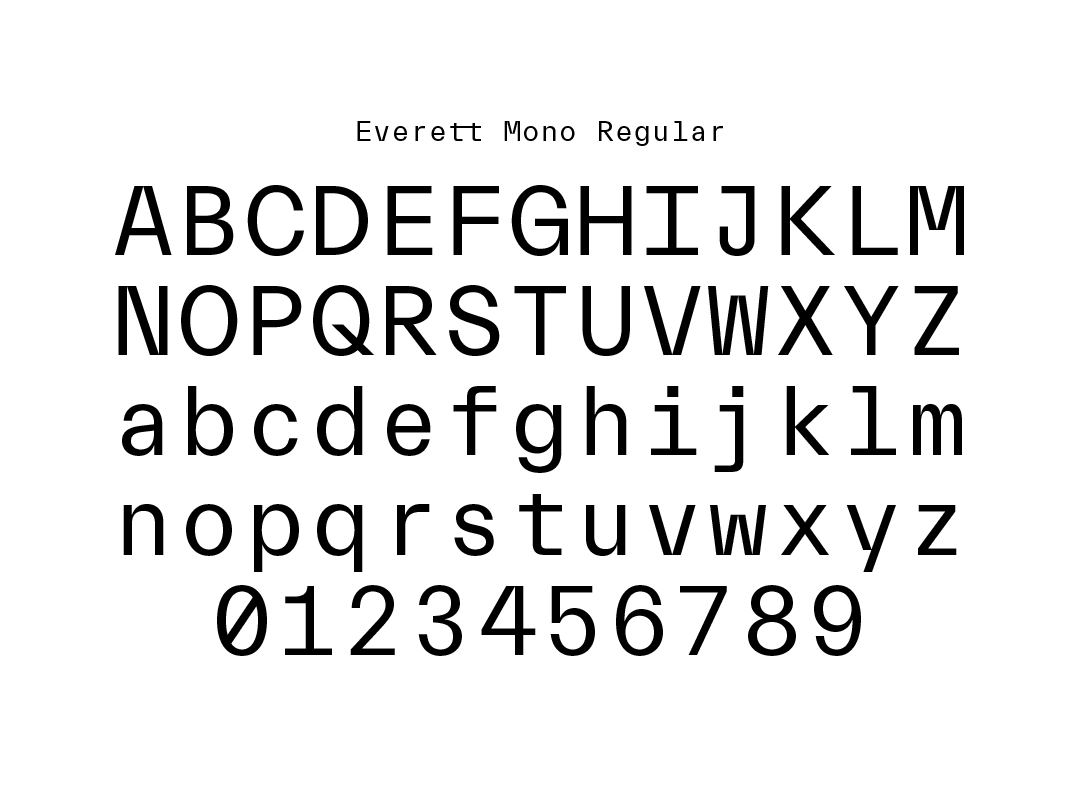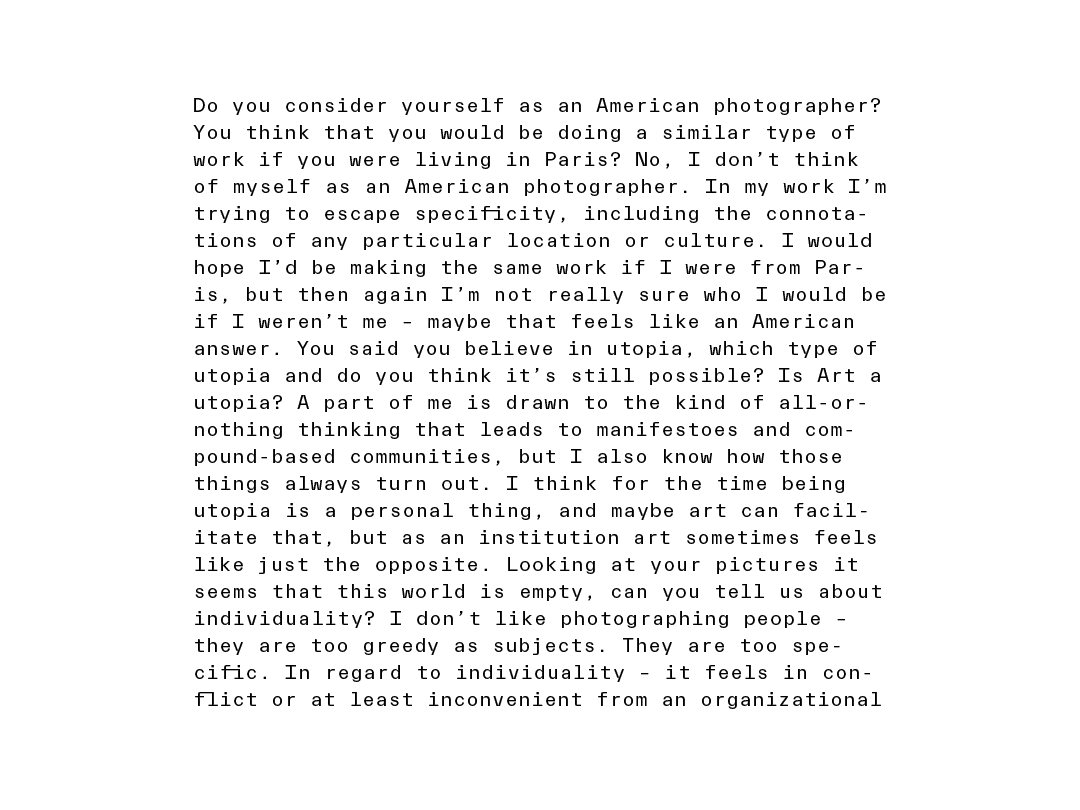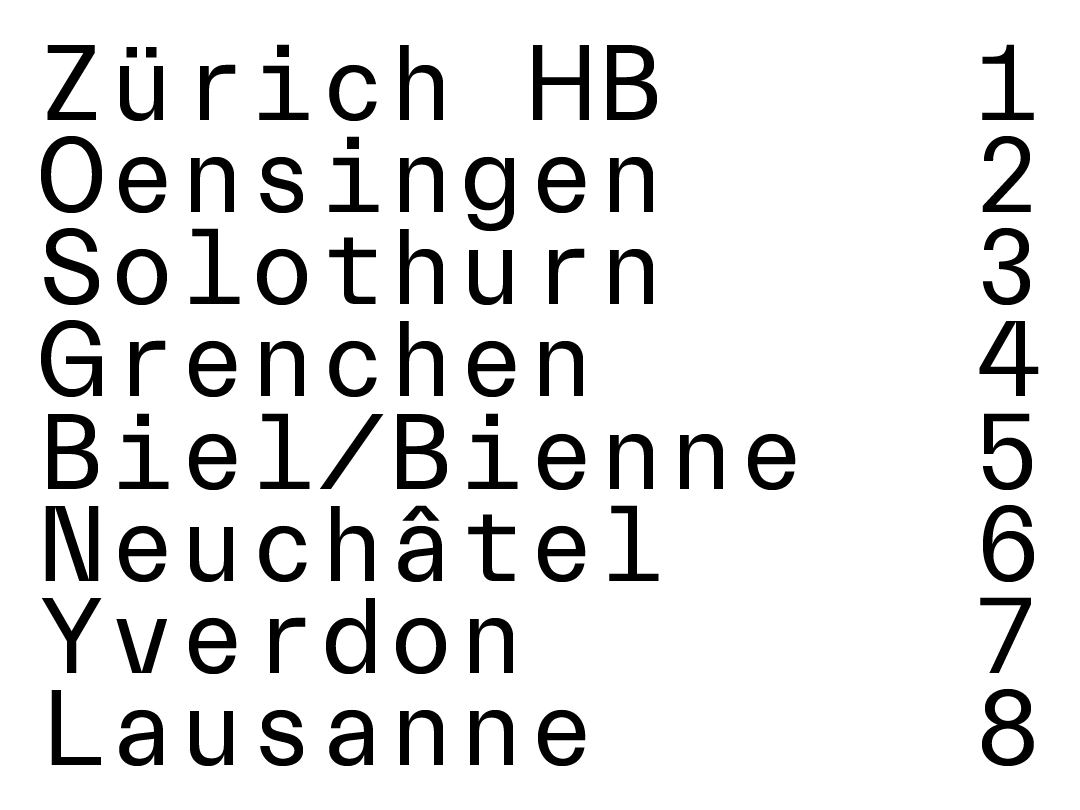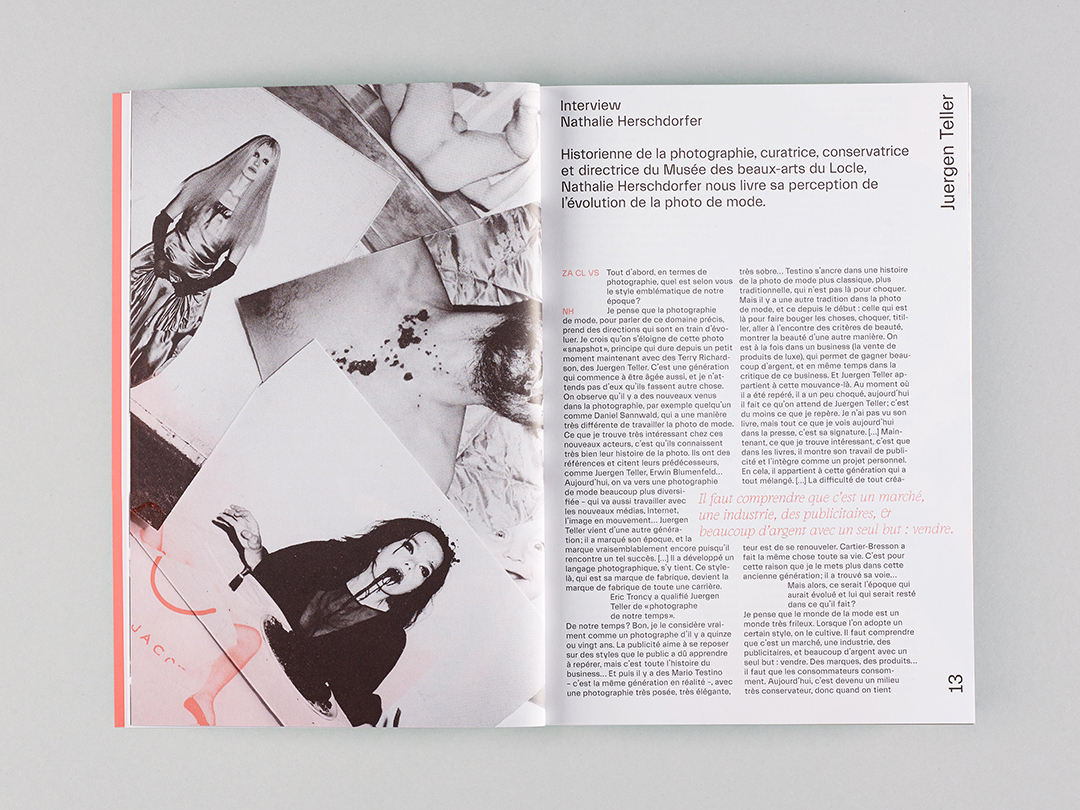 Everett used in OFFLINE – AW N°1, published by ECAL Editions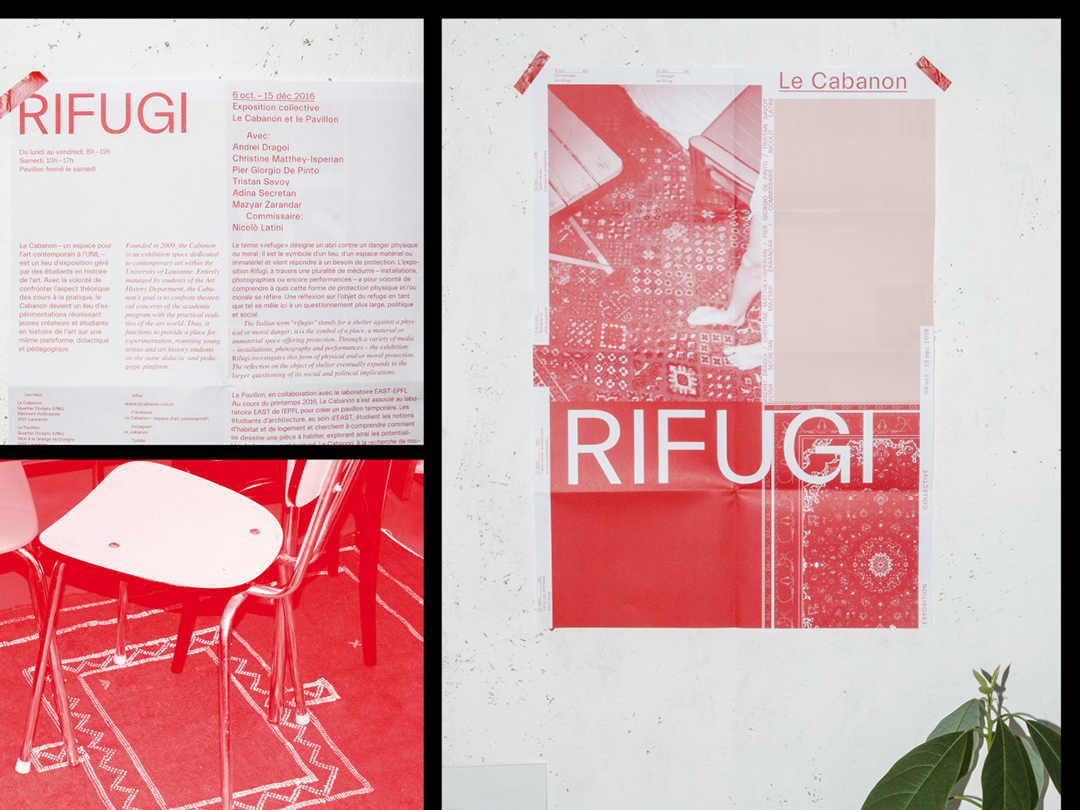 Everett used by Chloé Pannatier for Le Cabanon, contemporary art space in UNIL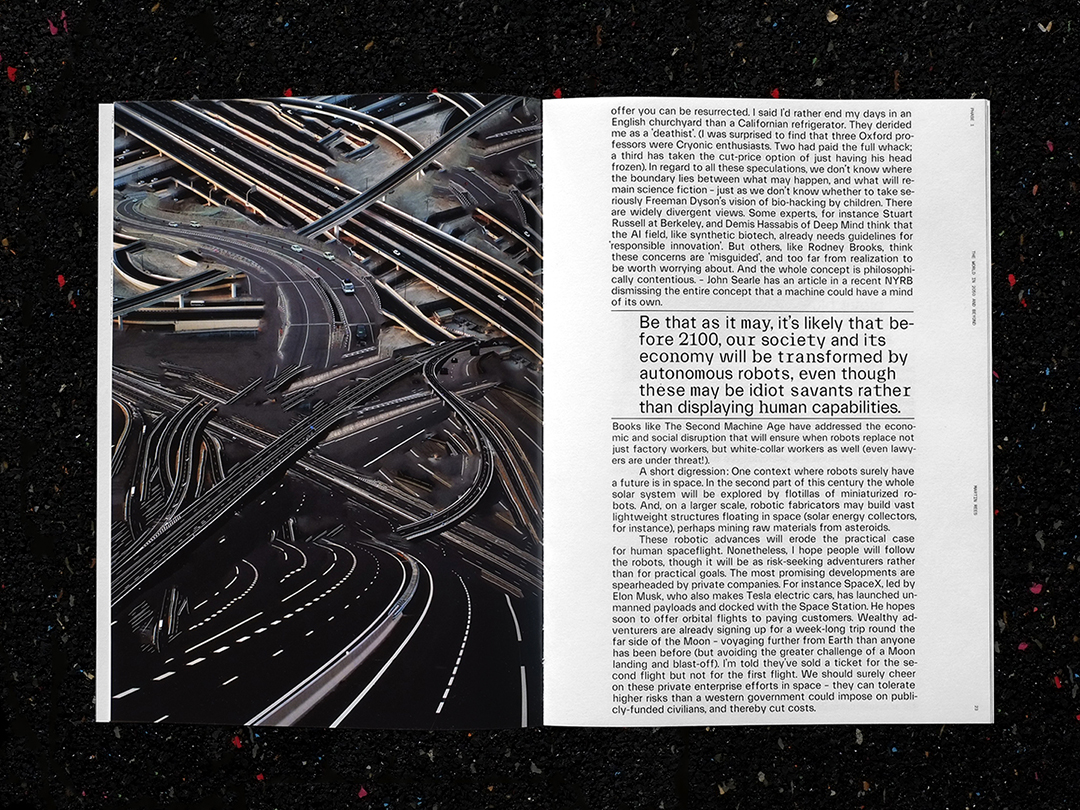 Everett used by Thomas Le Provost in OMENS publication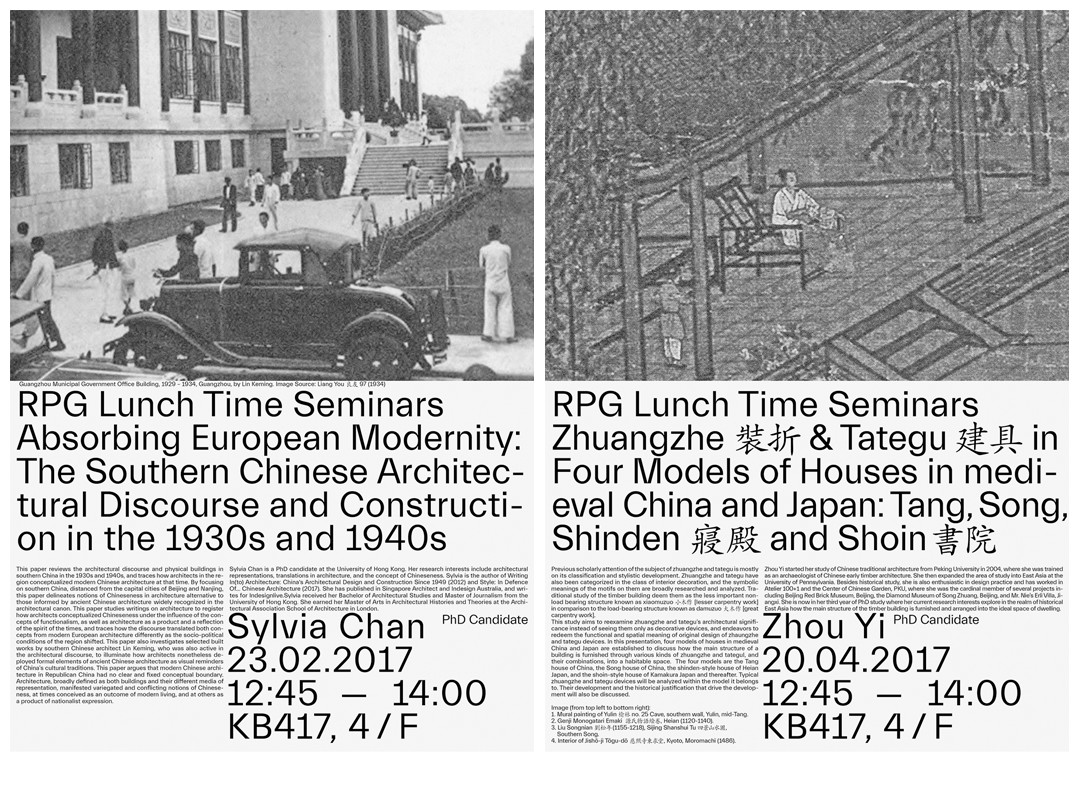 Everett used by Stille Studio for the Department of Architecture of the Hong Kong University (HKU)
Verwandter Artikel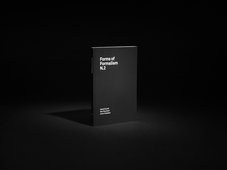 Photographic works and architectural essays around the notion of form
Nachdem die erste Ausgabe von Forms of Formalism ausverkauft ist gibt es nun eine zweite Ausgabe, die ...
Submitted by Leopold on 27.07.2015
in Books, Design, Photography 1 comment
Nächstes Portfolio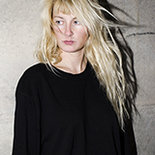 WHO I AM ?!
Submitted by calogero87 on 28.12.2017
in Photography
Vorheriges Portfolio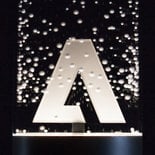 One of three Adobe Remix executions for the MAX Creativity Conference 2017 in Las Vegas Adobe invited me to ...
Submitted by Thomas Wirtz on 18.12.2017
in Design