MoMA PS1 Warm Up is a weekly outdoor music series that present the best in live & electronic music — both local & global — across a range of genres. Three posters, one per month, will present each of its weekly events.
Every poster is reusable & should be modified to the appropriate party & lineup with duct tape or museum's stickers.
See the full project here.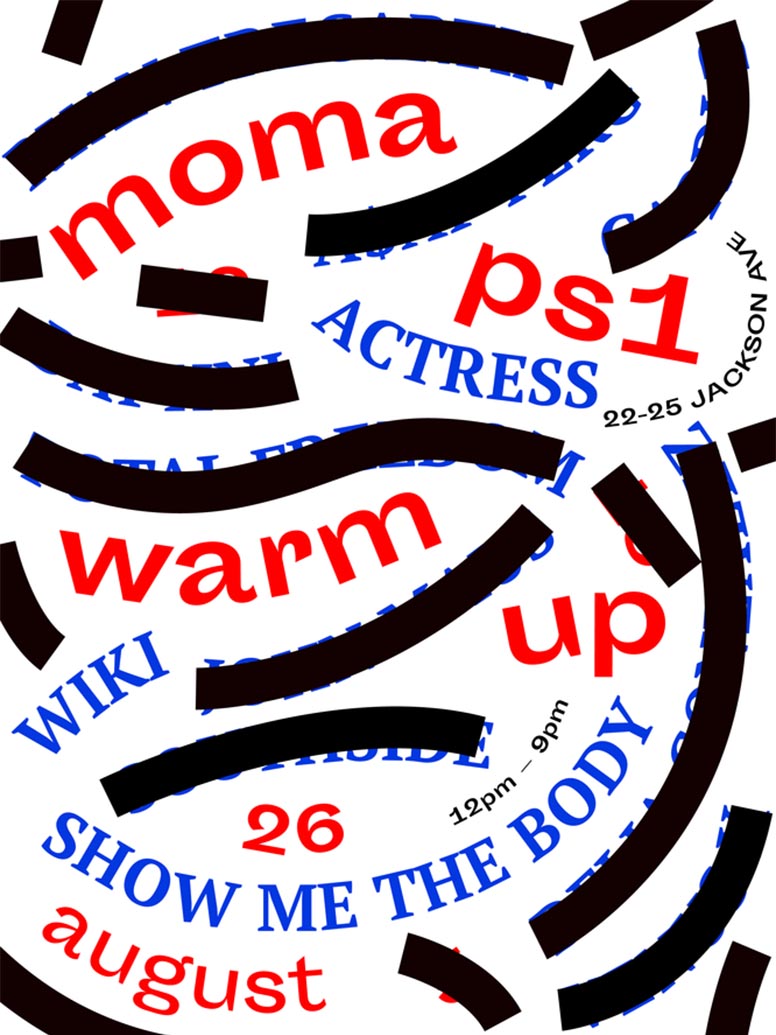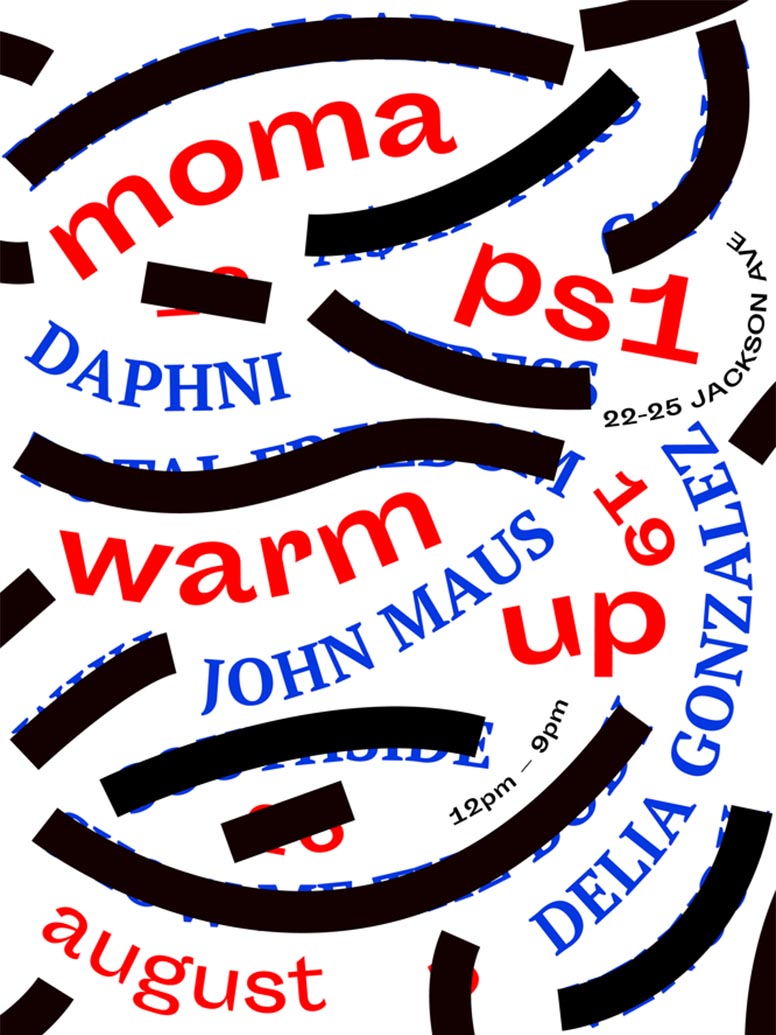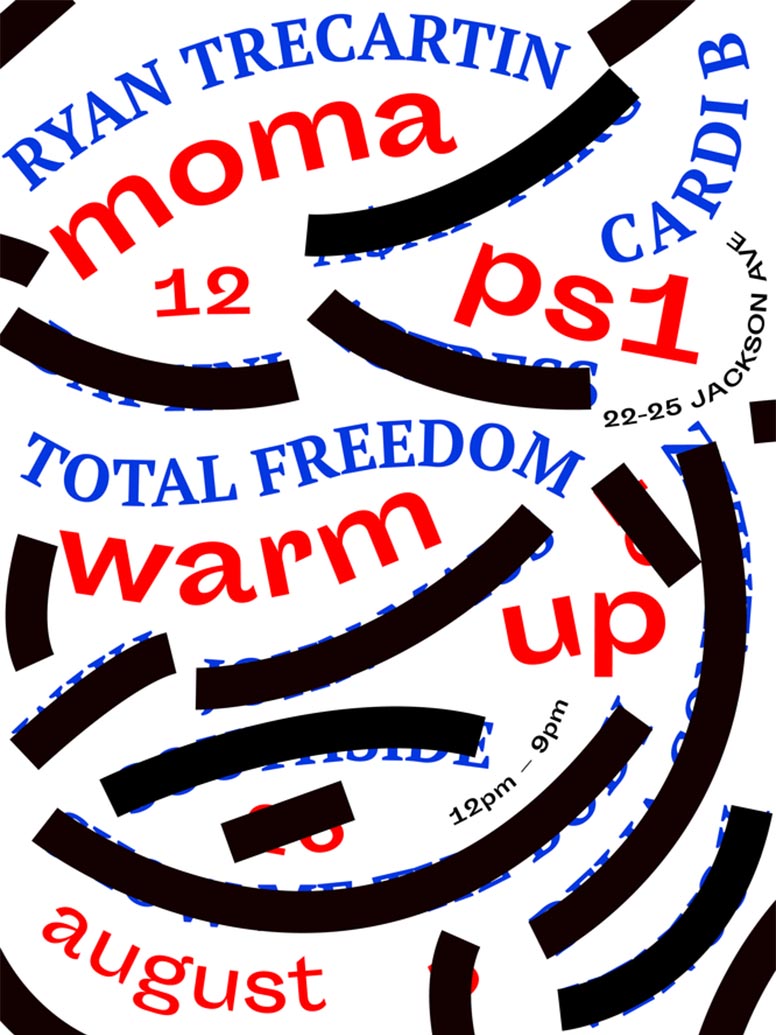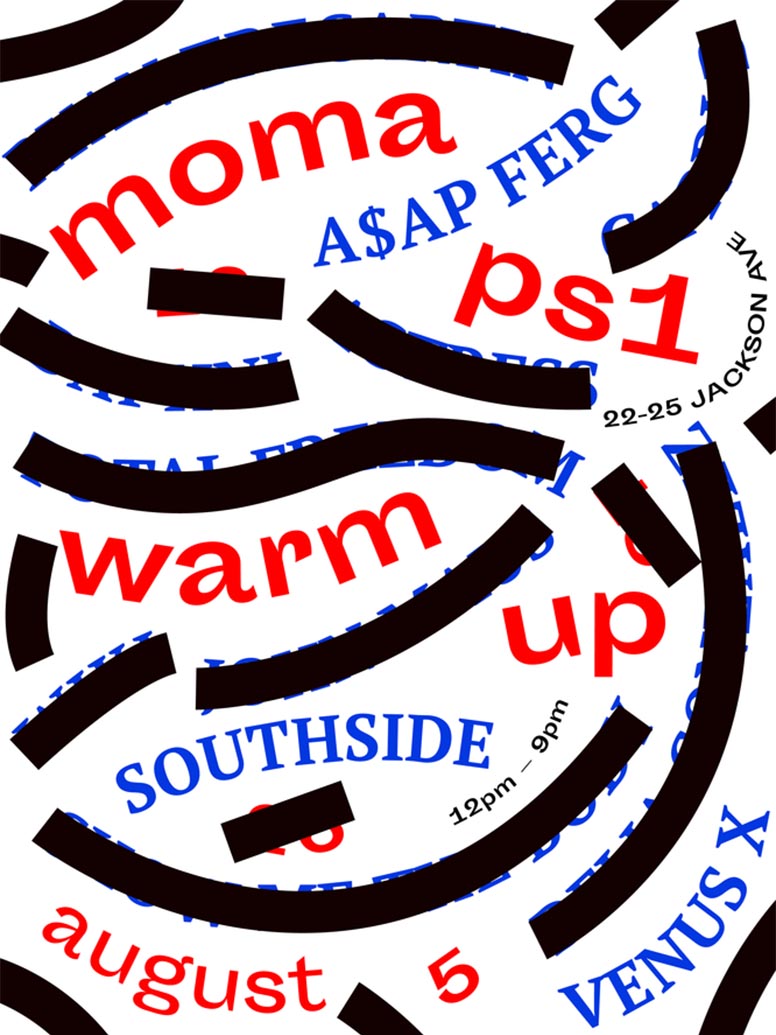 Verwandter Artikel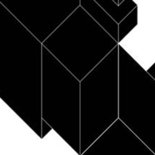 « Absolutive Records » is a music label dedicated to electronic music. This background music organization is made ...
Submitted by Jonathan Mangelinckx on 24.06.2010
in Design
Nächstes Portfolio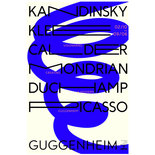 I designed branding for the exhibition "Visionaries: Creating a Modern Guggenheim" that was dedicated to museum's ...
Submitted by artem.matyushkin on 03.05.2018
in Design
Vorheriges Portfolio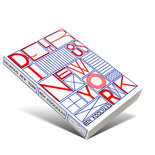 First published in 1978 but still relevant and demanded, Rem Koolhaas' "Delirious New York" is an iconic book on ...
Submitted by artem.matyushkin on 03.05.2018
in Design