Verwandter Artikel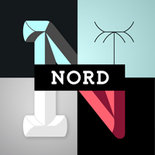 Nord Typeface Nord is a capital letter font made for display use. The 4 styles can either stand alone or be used for ...
Submitted by Letterwerk on 06.03.2015
in Typography
Nächstes Portfolio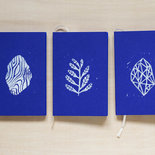 Die Taschenkalender für das Jahr 2017 sind da! Traditionsgemäss handgefertigt und illustriert. Was ist ...
Submitted by Takelwerk on 20.10.2016
in Design
Vorheriges Portfolio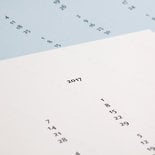 Nummern" ist ein minimalistischer und ästhetischer Wandkalender für das Jahr 2017, gedruckt im Siebdruck auf ...
Submitted by studiouna on 13.10.2016
in Design