Nord Typeface
Nord is a capital letter font made for display use. The 4 styles can either stand alone or be used for effects by adding different colors to each stackable style. Check the PDF-FILE for more informations.
Available Cuts:
– Nord-Inline
– Nord-Sun
– Nord-Form
– Nord-Black
Download Nord from Letterwerk.ch
–
Set: Euro 24.-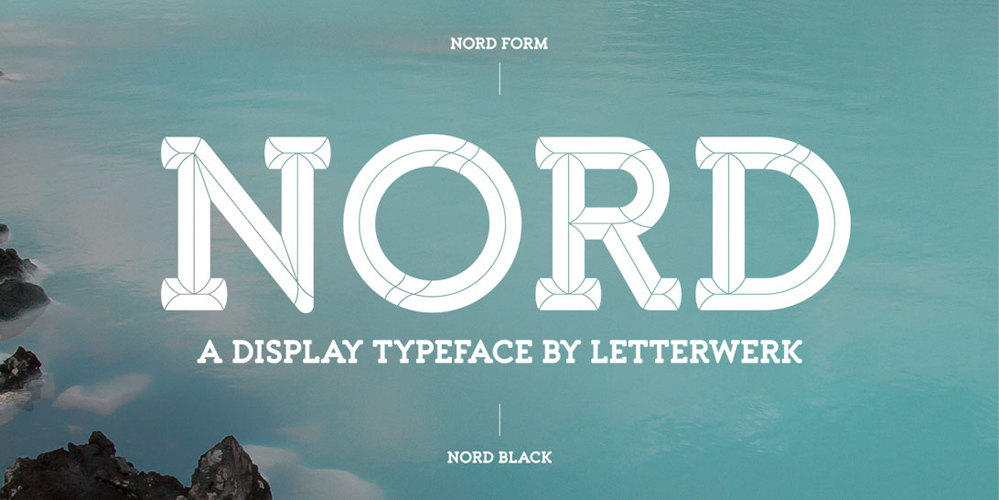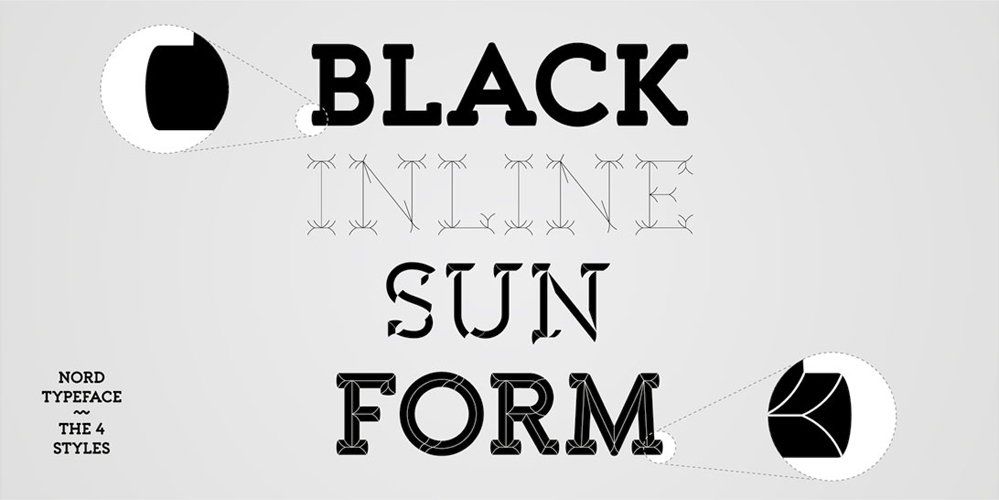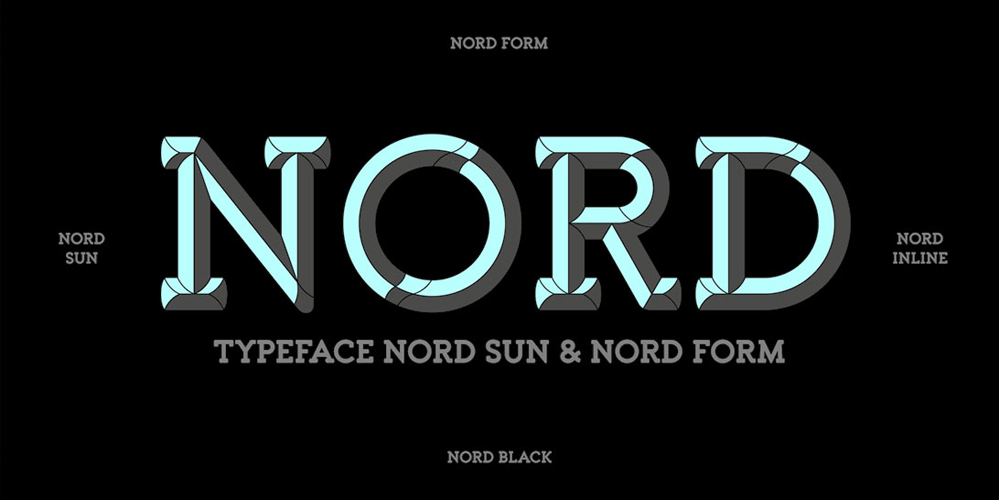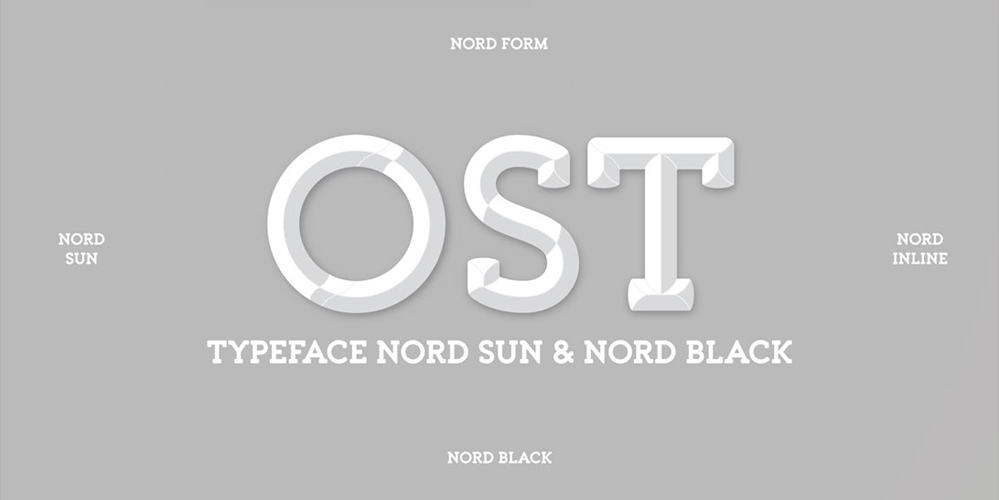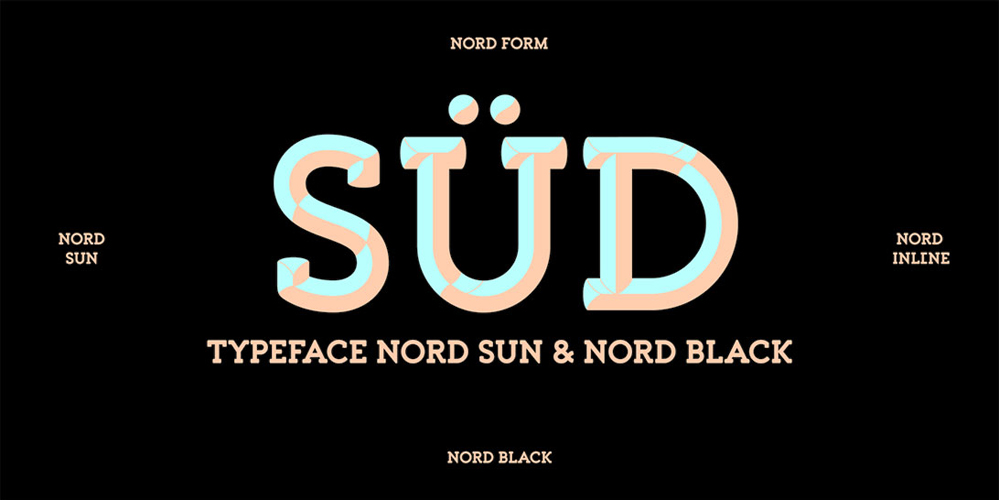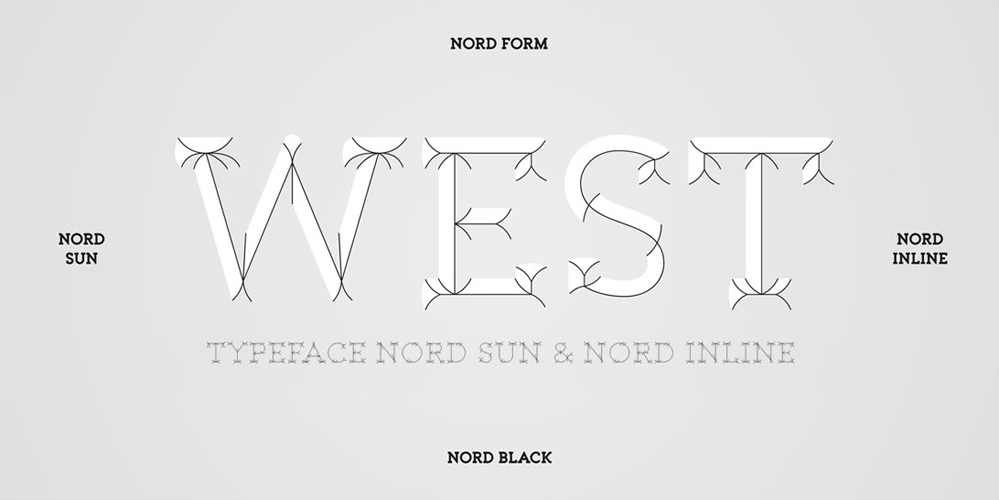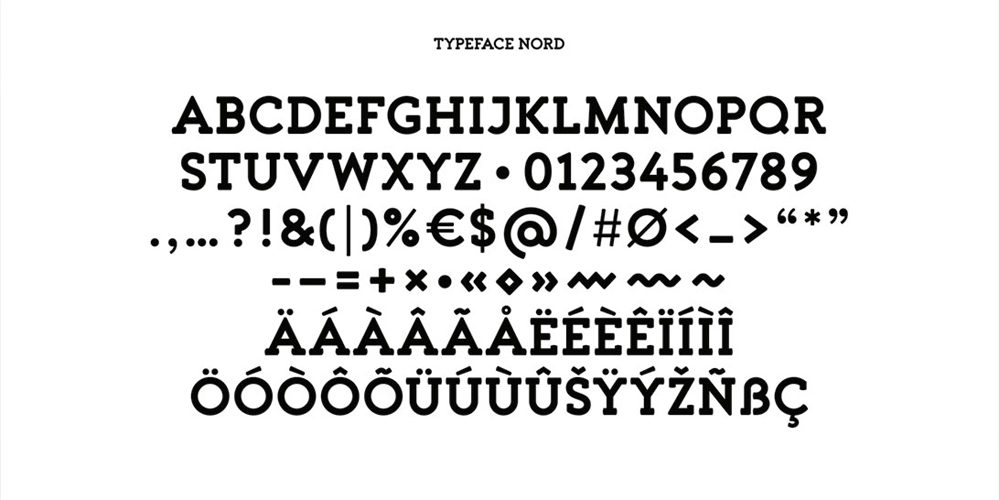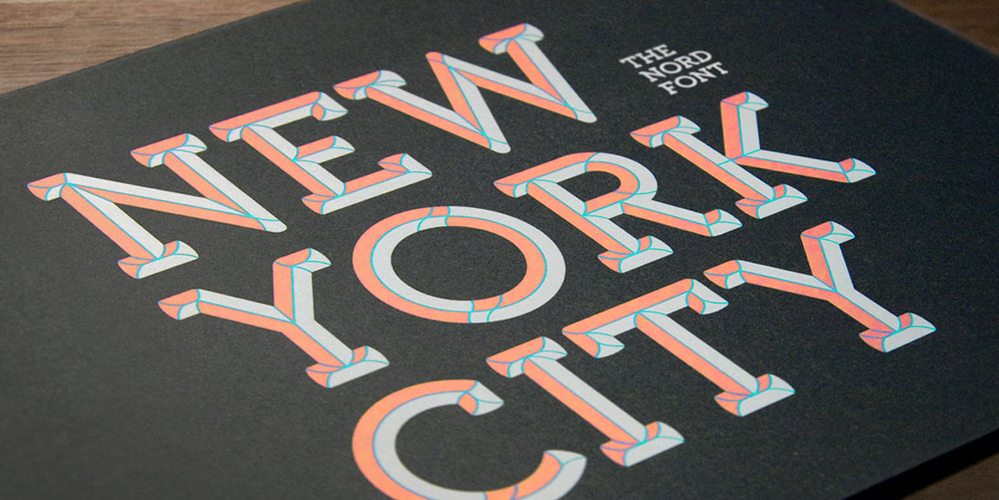 Verwandter Artikel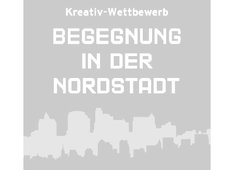 Kreativwettbewerb von 51° Nord
51° Nord, das Dortmunder Kreativnetzwerk sucht Arbeiten zum Thema "Begegnung in der Nordstadt". Eingereicht werden ...
Submitted by Boris on 10.03.2008
Nächstes Portfolio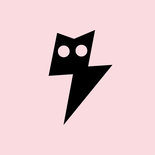 Submitted by hisamlovedesign on 19.03.2015
in Design
Vorheriges Portfolio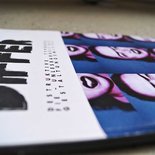 Das Magazin "Differ" ist das Endprodukt meiner Bachelorarbeit "Destruktive Typografie – Unlesbarkeit als ...
Submitted by Astrid Theis on 27.02.2015
in Design