18×28cm, two-colour offset print. Paper is Pamo Classic 80 gr. and Munken Print Cream 300 gr. for cover. Price includes shipping.

Click here to see more images of the catalogue.
A beautifully printed 32-page catalogue featuring all of the typefaces in the TypeTogether retail library up to 2014. It provides a comprehensive sample of the fonts being used at many sizes and in different languages. This brochure was designed and edited by José Scaglione, Veronika Burian and Elena Veguillas and printed by PB Tisk in Prague, Czeck Republic, under the supervision of Filip Blažek.
This item is distributed for free by TypeTogether, only the shipping/handling fee will be charged in advance (€6.00). Ships by regular snail mail, no tracking number provided.

ORDER A COPY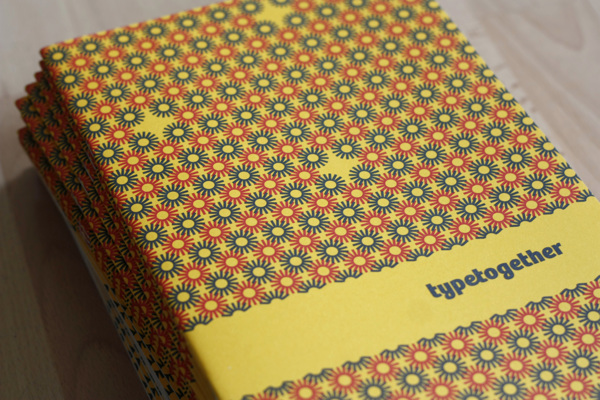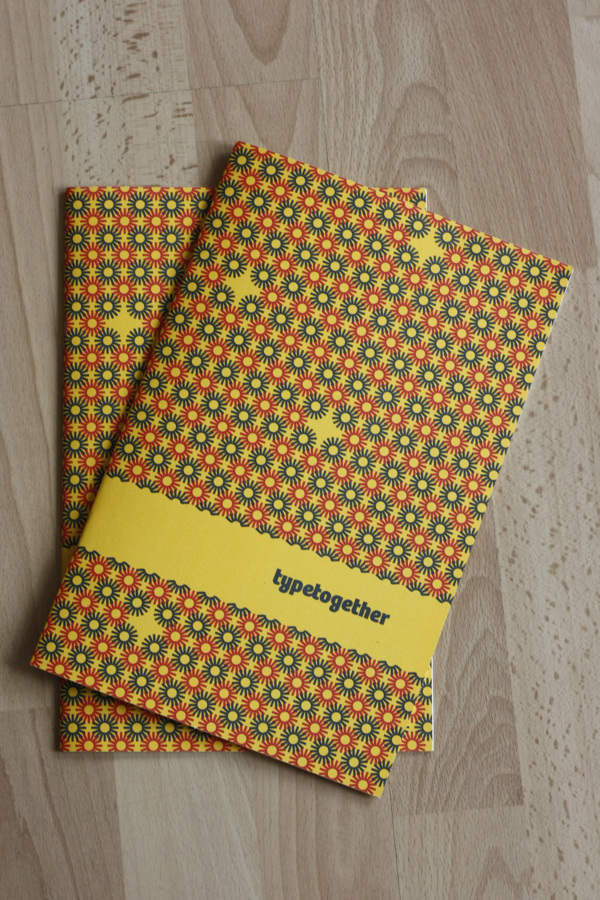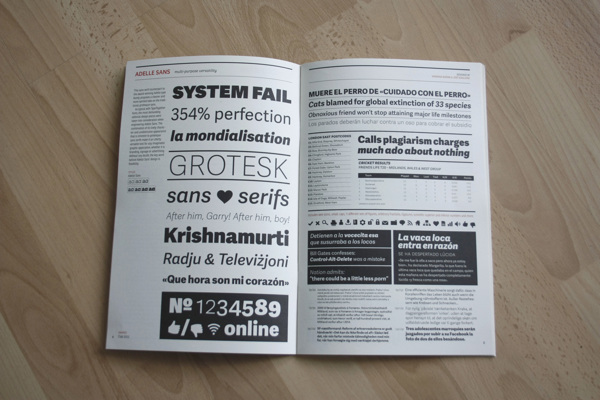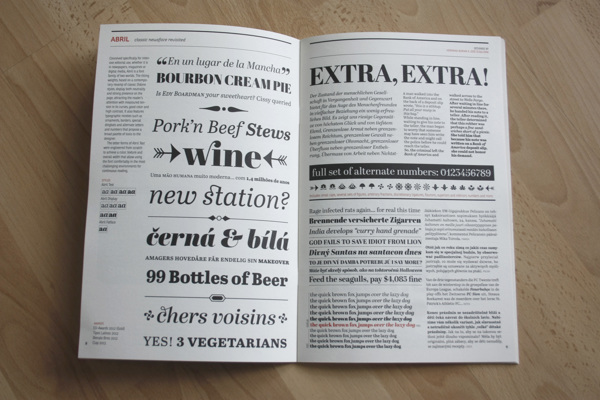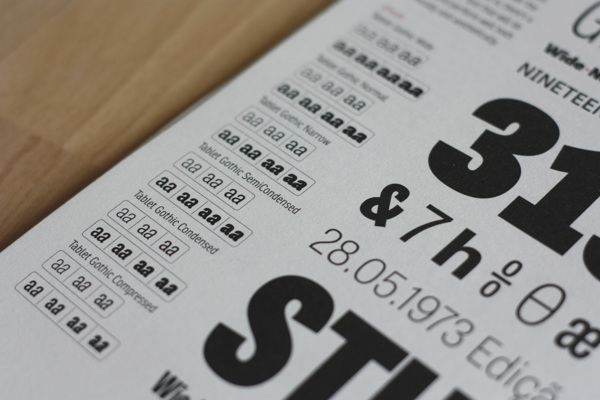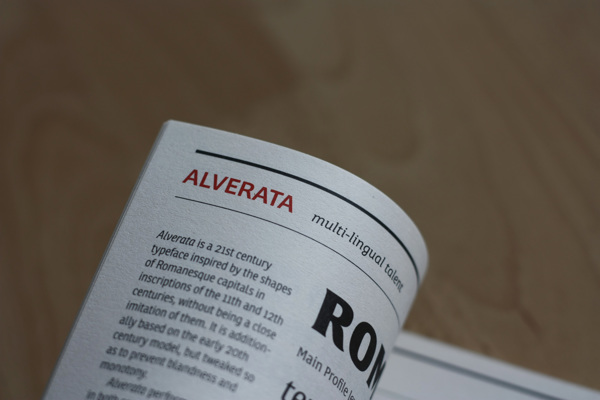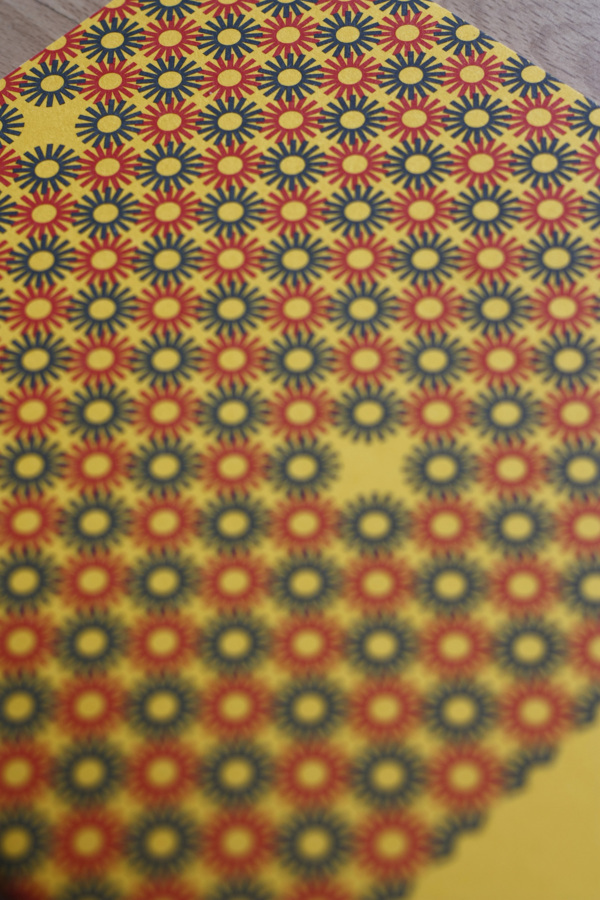 Verwandter Artikel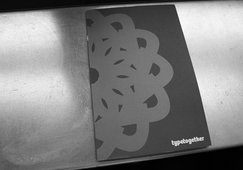 Font Catalogue 2009
Veronika Burian sendete uns ihren "Font Catalogue 2009" zu. Sie gestaltete diesen Katalog zusammen mit José ...
Submitted by Doreen on 01.12.2009
Nächstes Portfolio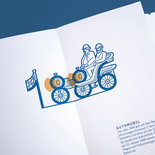 Ein Datillum ist ein illustriertes Datum. Oft fällt es schwer, sich geschichtliche Daten zu merken. Bilder ...
Submitted by Judith Kroislei... on 23.04.2015
in Design
Vorheriges Portfolio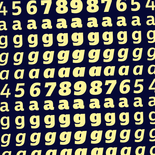 Some typefaces need time to ripen; Burian and Scaglione made the first sketches for Ebony back in 2008, but it took ...
Submitted by TypeTogether on 20.04.2015
in Typography