Abril Titling is an extension of the Abril typographic system that was engineered as a response to a very specific requirement from the editorial design community: a low contrast typeface for head- lines. Given its broad range of styles though, Abril Titling deserves to be considered a separate font family on its own.
Based on the original text styles of Abril, the letter shapes are sturdy, very legible, and deliver a newsy and trustworthy feel. The accented editorial style of the Scotch Roman finds continuity in this new type family, but some of the details have been ironed out for improved performance in headline, both in print and on screen.
The family is conceived as four series of different widths, with four weights in each series plus matching italics, a total of 32 fonts. This wide range of styles allows for setting titles at almost any size. The wider series are aimed for smaller point sizes while the con- densed weights can deliver a striking and cohesive appearance as front cover headlines.
Abril Titling was designed as a versatile tool for those graphic and web designers looking for a workhorse with high impact. It is also an excellent companion for the rest of the Abril type family: Abril Text and Abril Display.

FOR MORE INFORMATION AND A PDF SPECIMEN, PLEASE VISIT OUR WEBSITE.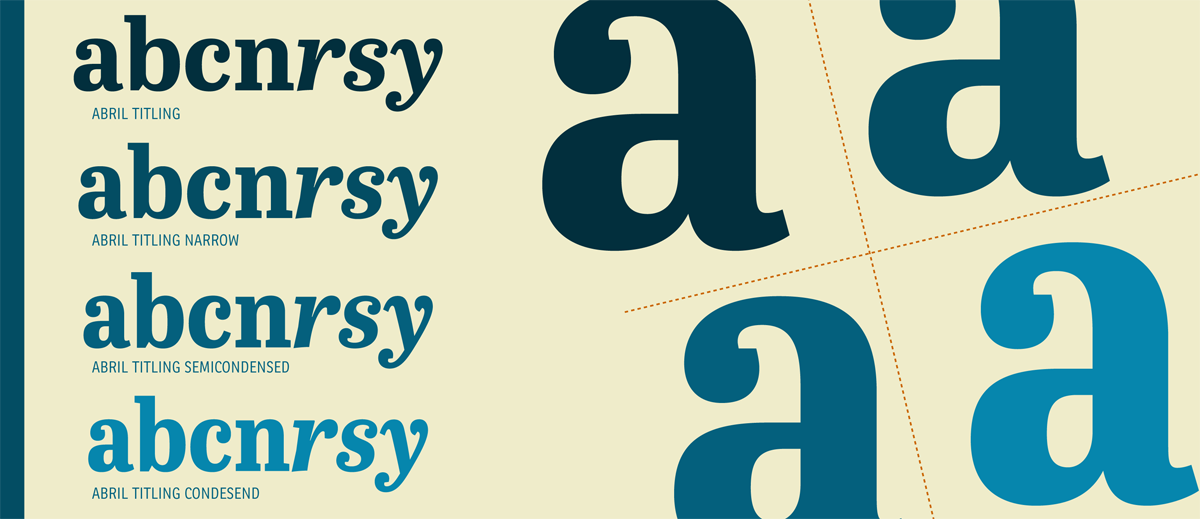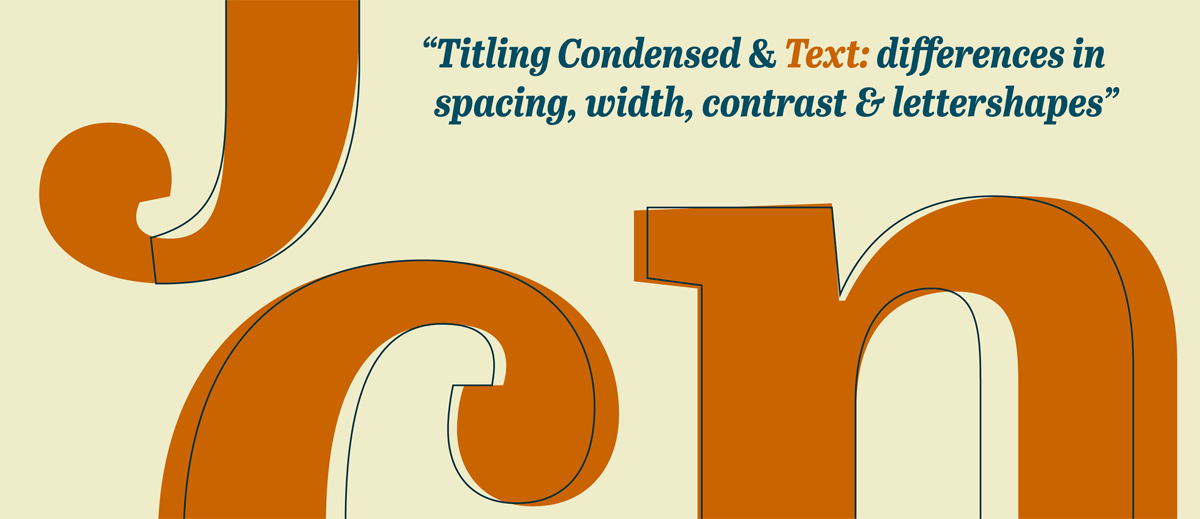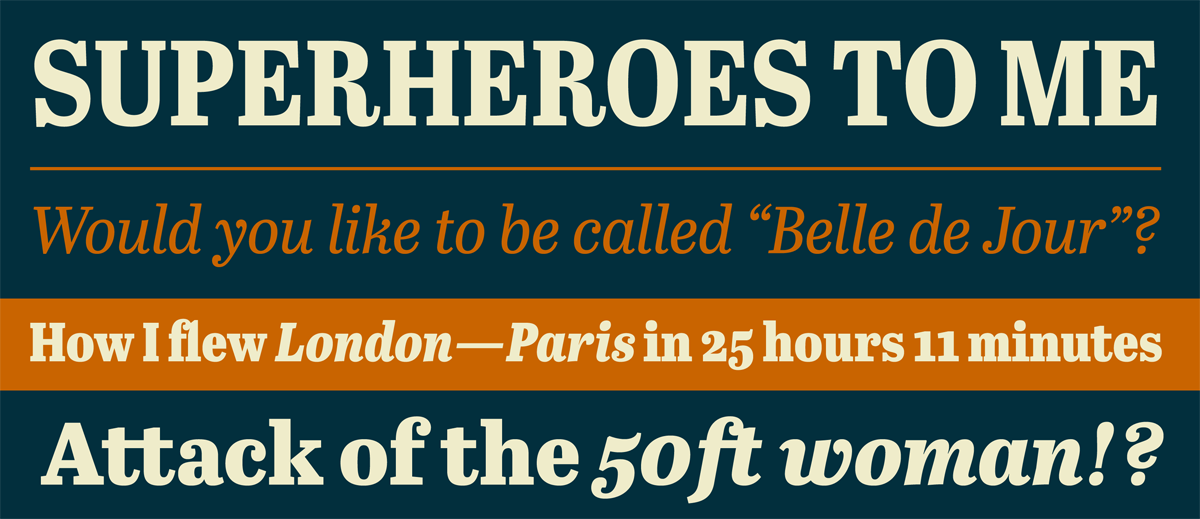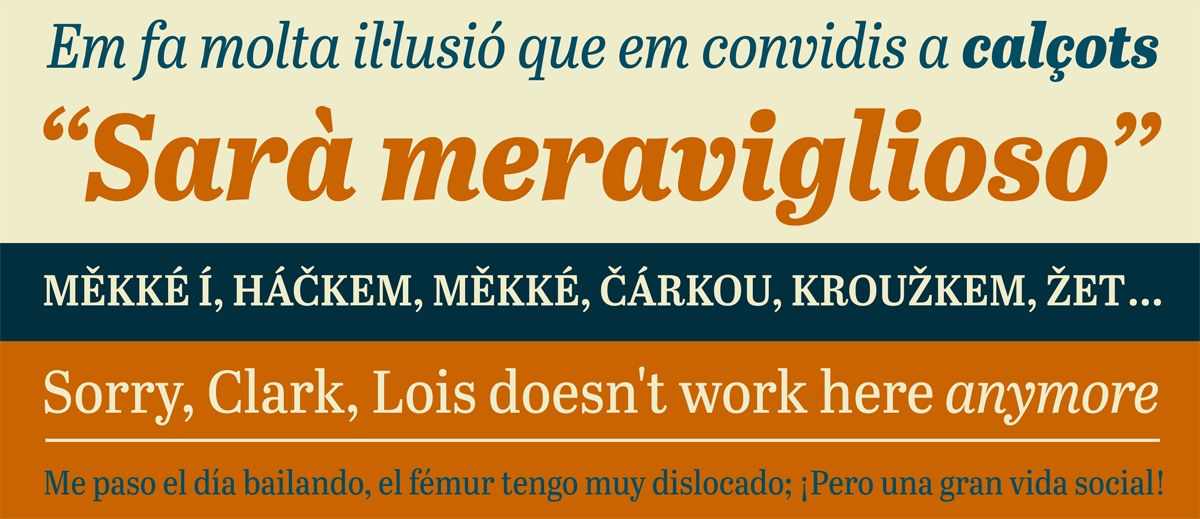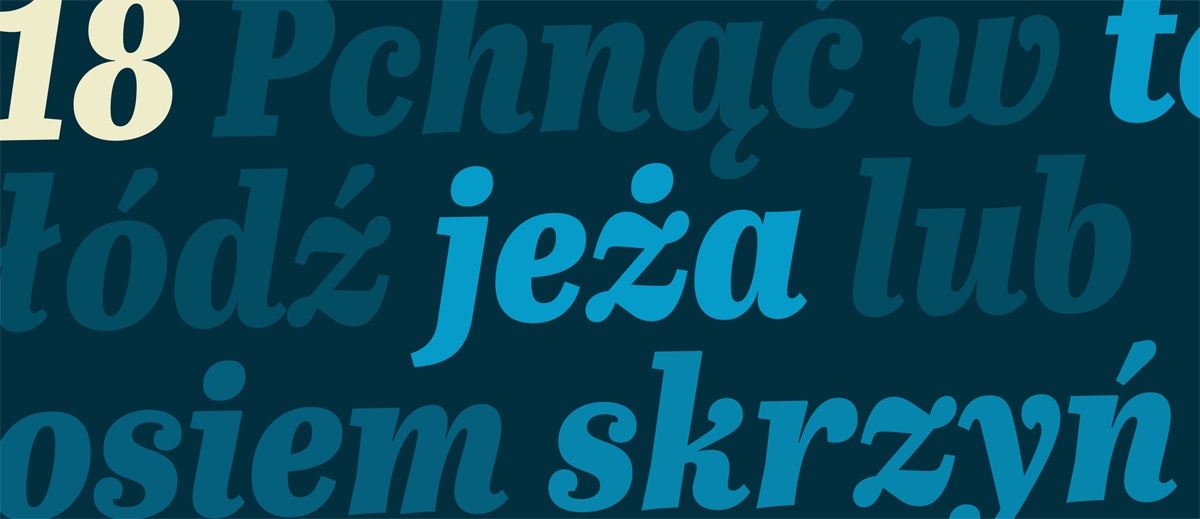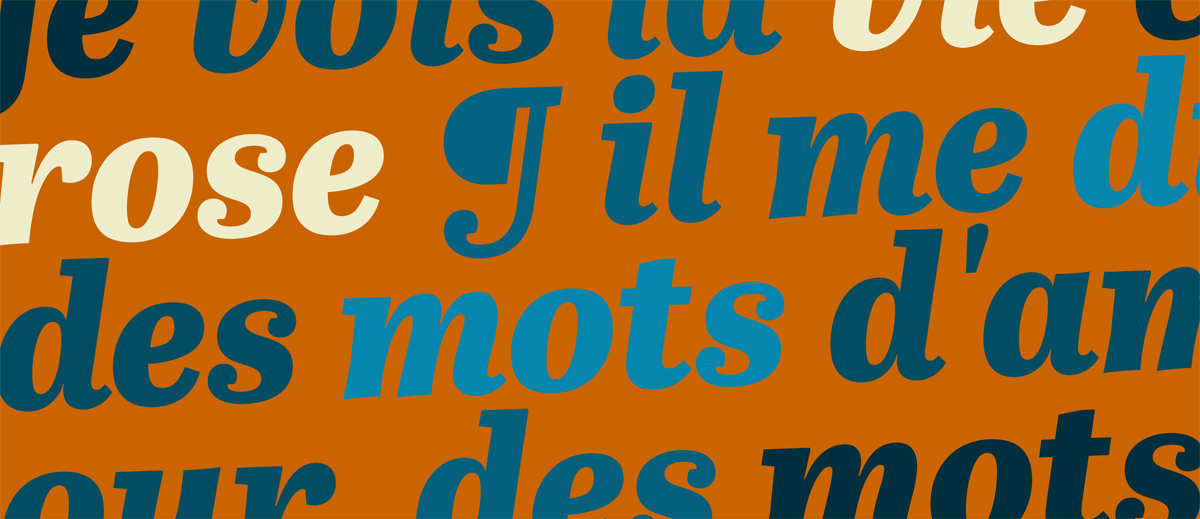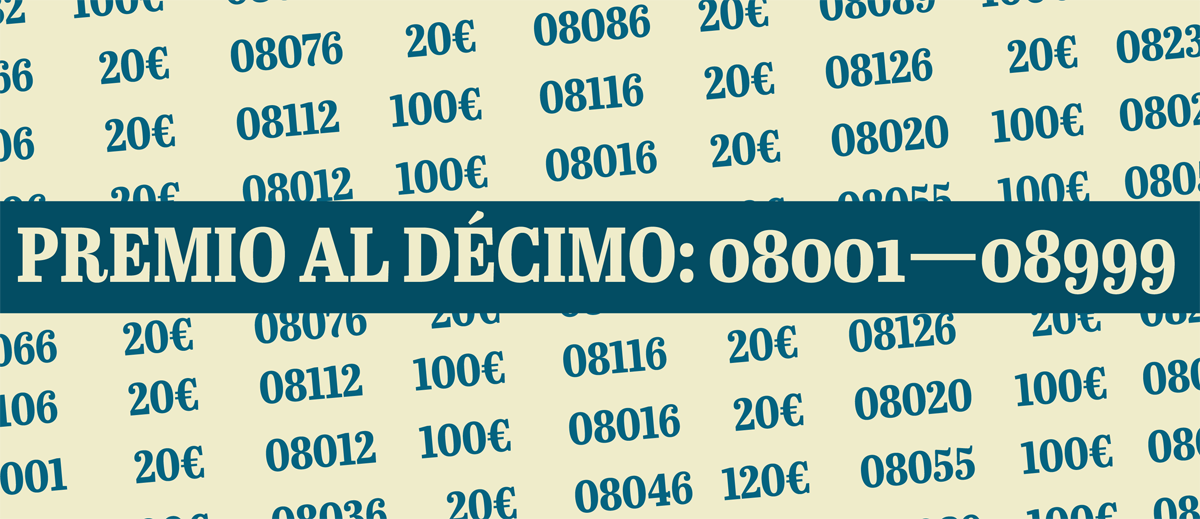 Abril Titling Regular
Abril Titling Italic
Abril Titling Semibold
Abril Titling Semibold Italic
Abril Titling Bold
Abril Titling Bold Italic
Abril Titling Extrabold
Abril Titling Extrabold Italic
Abril Titling Narrow Regular
Abril Titling Narrow Italic
Abril Titling Narrow Semibold
Abril Titling Narrow Semibold Italic
Abril Titling Narrow Bold
Abril Titling Narrow Bold Italic
Abril Titling Narrow Extrabold
Abril Titling Narrow Extrabold Italic
Abril Titling SemiCondensed Regular
Abril Titling SemiCondensed Italic
Abril Titling SemiCondensed Semibold
Abril Titling SemiCondensed Semibold Italic
Abril Titling SemiCondensed Bold
Abril Titling SemiCondensed Bold Italic
Abril Titling SemiCondensed Extrabold
Abril Titling SemiCondensed Extrabold Italic
Abril Titling Condensed Regular
Abril Titling Condensed Italic
Abril Titling Condensed Semibold
Abril Titling Condensed Semibold Italic
Abril Titling Condensed Bold
Abril Titling Condensed Bold Italic
Abril Titling Condensed Extrabold
Abril Titling Condensed Extrabold Italic

Verwandter Artikel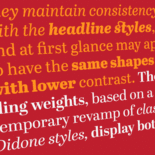 Abril Text & Display Conceived specifically for intensive editorial use, whether it is in newspapers, magazines ...
Submitted by TypeTogether on 20.09.2011
in Typography
Nächstes Portfolio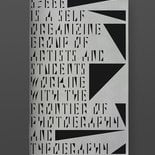 New graphic identity for S=EEE by Benoît Bodhuin. http://www.bb-bureau.fr Compound of Side A, triangles and an ...
Submitted by s-eee on 08.04.2015
in Graphics
Vorheriges Portfolio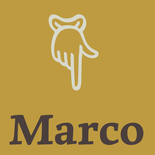 Marco is a lively text face, with an informal touch, inspired by 15th century Italian letter-forms with strong ...
Submitted by TypeTogether on 01.04.2015
in Typography