Talented french designer Claire Coullon designed this beautiful poster featuring Coranto 2, the successful typeface by Gerard Unger recently published by TypeTogether. Receive this poster for free with a purchase of the Coranto 2 Bundle.
Coranto 2 is a refined newsface with distinctive character and clarity. It is originally based on Unger's typeface Paradox, and arose from a desire to transfer the elegance and refinement of that type to newsprint. Coranto 2 has a larger x-height and in many places has been made more robust. The Headline version is more condensed and therefore space-saving and has an even taller x-height for good legibility.
This is the third poster in a series of collectibles we will make available through our website. Posters will be rolled and shipped by snail mail in a tube.
Visit our e-shop:
http://www.type-together.com/merchandising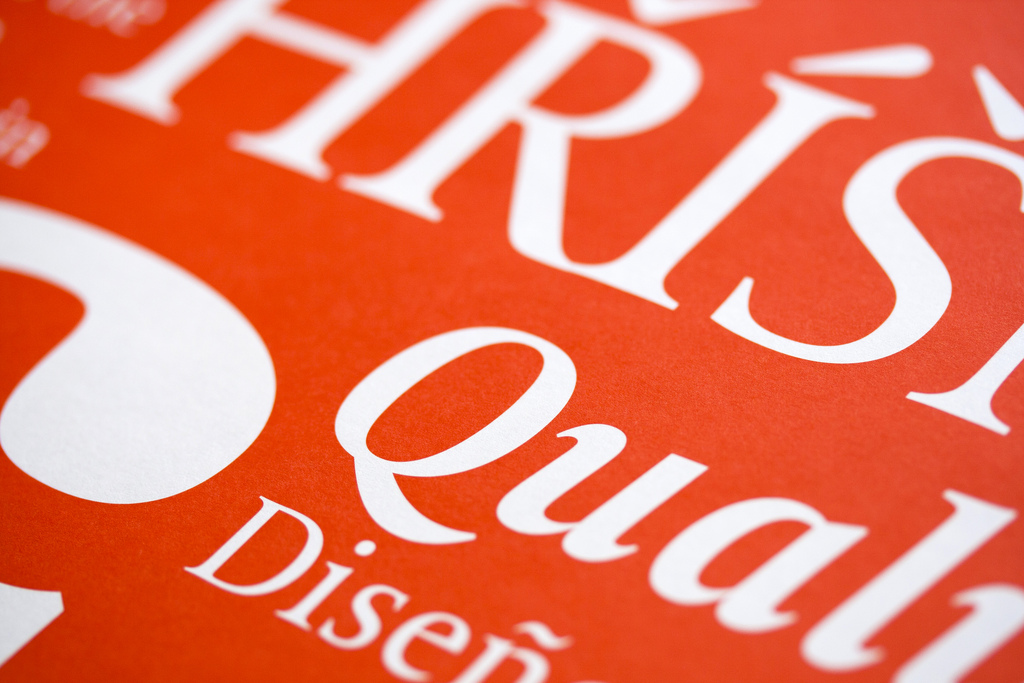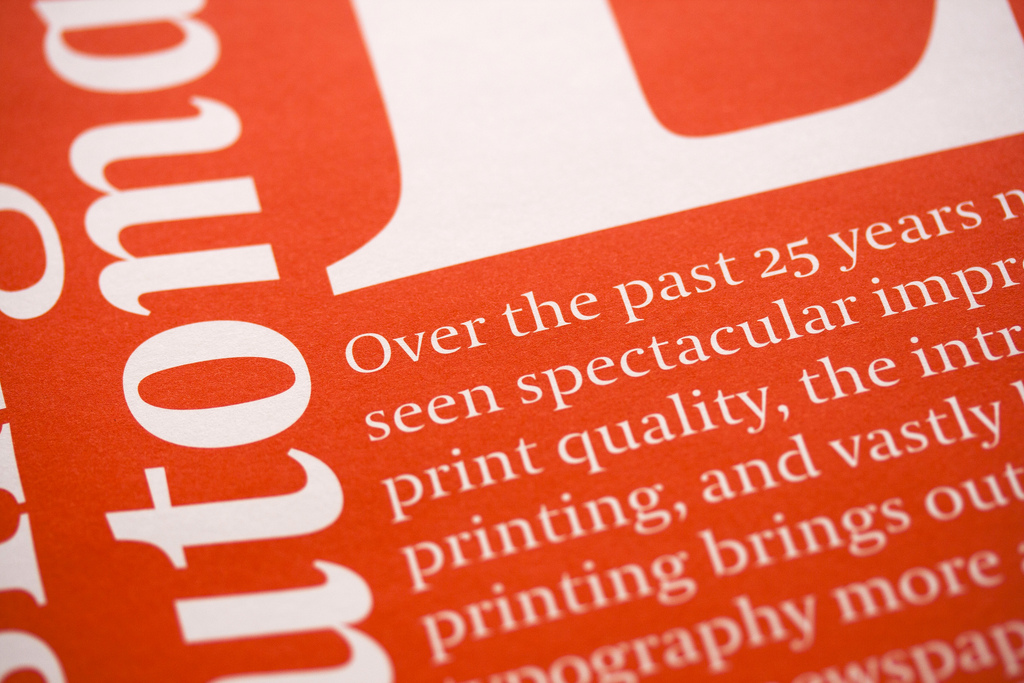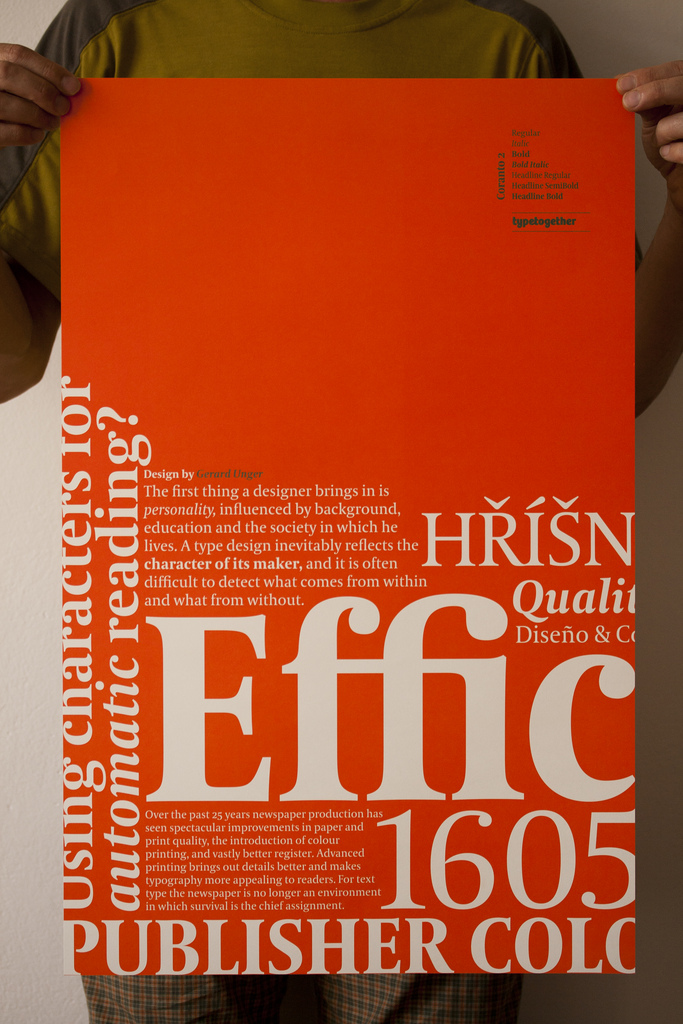 Verwandter Artikel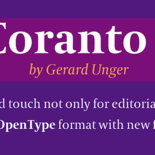 Coranto 2 by Gerard Unger is originally based on his typeface Paradox, and arose from a desire to transfer the ...
Submitted by TypeTogether on 03.03.2011
Nächstes Portfolio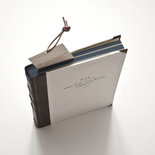 Bachelorarbeit von Sascha Fronczek und Sven Lindhorst-Emme. (Grafik und Kommunikationsdesign) Das vorliegende Buch ...
Submitted by Sven Lindhorst-Emme on 14.07.2011
in Typography
Vorheriges Portfolio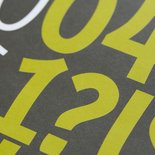 Winnie Tan herself a gifted graphic designer, created this beautiful poster featuring her typeface Rue Display. It ...
Submitted by TypeTogether on 11.07.2011
in Typography