Winnie Tan herself a gifted graphic designer, created this beautiful poster featuring her typeface Rue Display.
It is an organic, casually ornamental, narrow-faced sans serif with surprising exploratory solutions.
Receive this poster for free with a purchase of the Rue Display Bundle.
Rue is an organic, casually ornamental, narrow-faced sans serif. It is a display type structured with random traces of calligraphic tendencies. It does not begin with any noble ideals, other than to mediate between the muse of imagination and the act of realization.
The spirited and exploratory design is the materialization of a feeling about fonts as a family of organisms taking on a life of its own, in work and play. Rue is the epitome of vanity and indulgence which seems to purpose itself well in aesthetics, wellness and botanicals. It's whimsical quality also suggests applications in the form of gifts and ornamentation.
In retrospect, Rue was conceived as a typeface, used as an image and discovered as an ornament. It comes in 5 weights of light, regular, medium, semibold and bold, and their matching italics.
This is the third poster in a series of collectibles we will make available through our website. Posters will be rolled and shipped by snail mail in a tube.
Visit our e-shop:
http://www.type-together.com/merchandising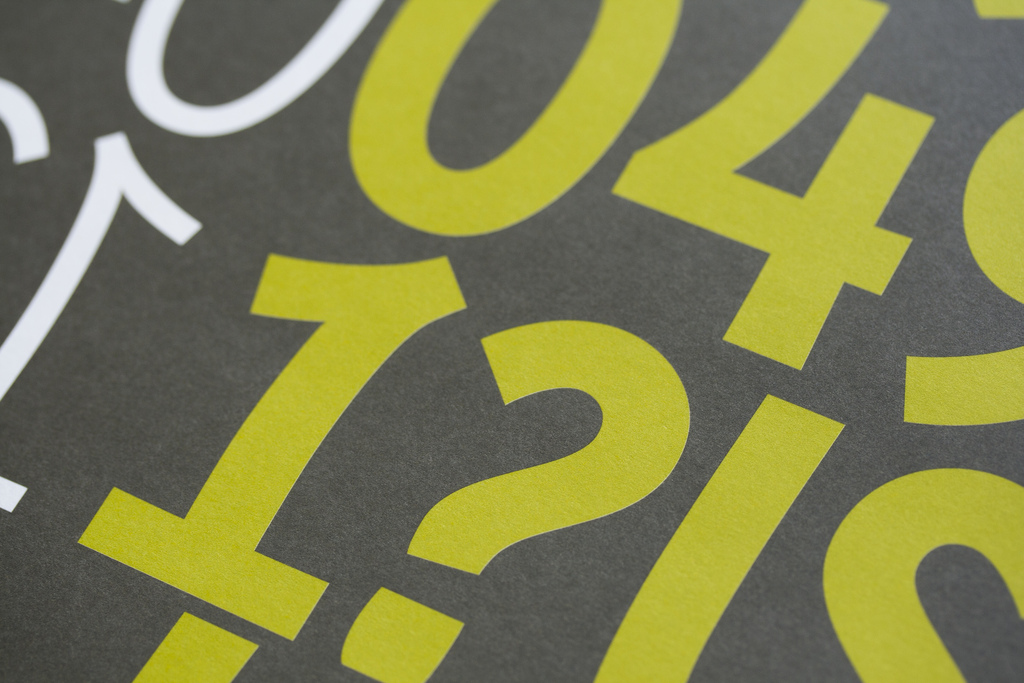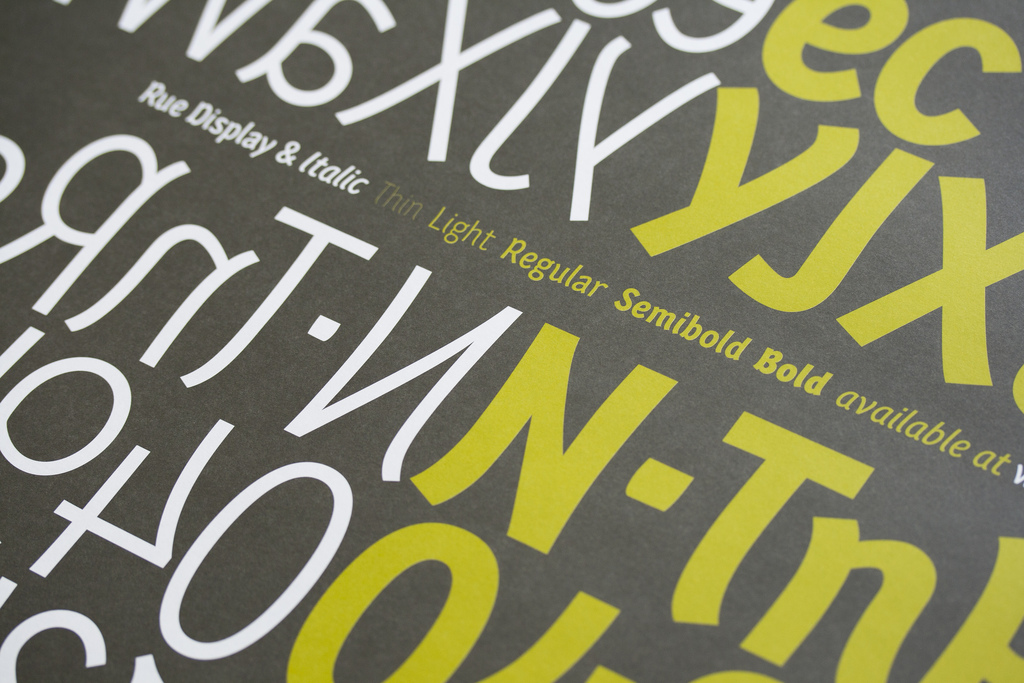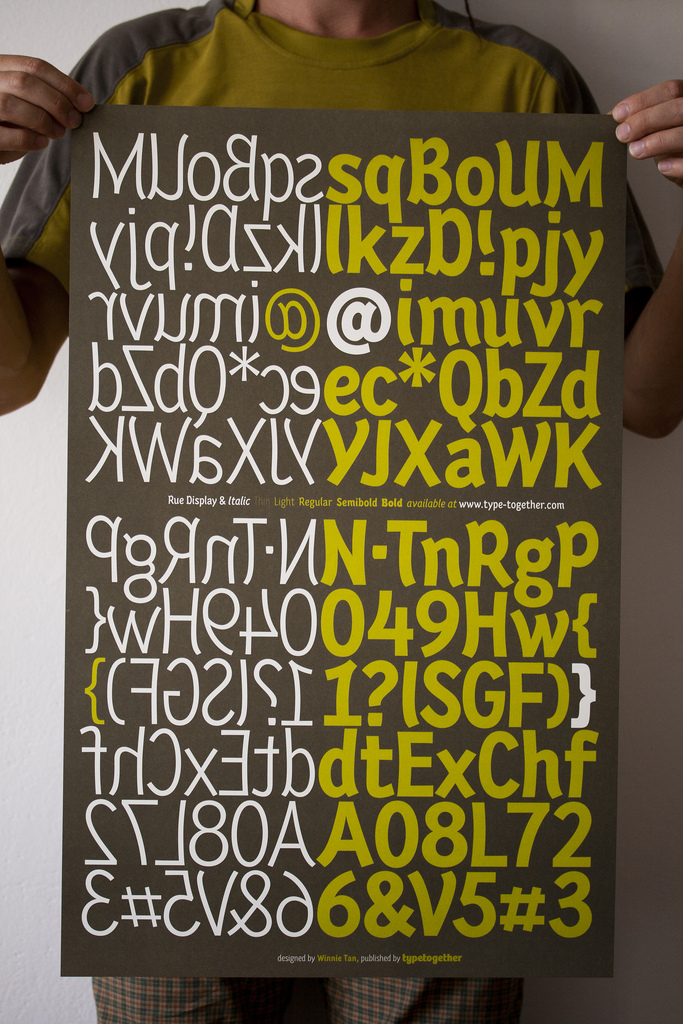 Verwandter Artikel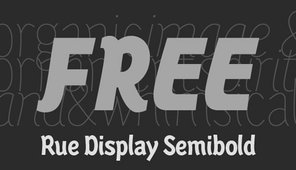 by typetogether
Die Typefoundry Type Together promoted ihre Schrift Rue Displayund bietet einen Schnitt der Familie, die Rue ...
Submitted by Marcel on 23.07.2010
Nächstes Portfolio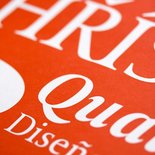 Talented french designer Claire Coullon designed this beautiful poster featuring Coranto 2, the successful typeface ...
Submitted by TypeTogether on 11.07.2011
in Typography
Vorheriges Portfolio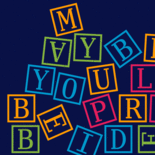 The purpose of Type Songs project is to point at great songs by illustrating them with their own words, in a poster ...
Submitted by axlesax on 07.07.2011
in Typography