Limited edition of Sirba catalogs
Starting in November and for a very limited time, all customers who buy the Sirba Bundle in our store will receive, completely free of charge, a copy of this special Sirba type specimen. This collectors piece was designed and produced by Nicolien Van der Keur, original designer of Sirba. The 24-page specimen has been partially printed in letterpress on a wide range of selected papers and has an embossed cover. There are only 525 copies of this collector's item.
Sirba, a seriffed typeface family with a friendly personality, was conceived especially for the demands in complex text environments like dictionaries, academic texts annual reports, novels and magazines. It has many design features that were particularly designed with Sirba's purpose in mind. Because of its open counters, the large x-height, short ascenders and descenders, this typeface conveys a pleasant reading experience and high legibility even in small sizes. Sirba is a low-contrast typeface, contemporary but with a classical touch, revealing its beauty in design details, such as the asymmetrical bottom serifs, curved bracketing and calligraphically reminiscent terminals. Furthermore the capitals appear integrated into the text, thanks to the low cap height and the constant width of all tabular numbers between the weights make this typeface very usable in annual reports and tables.
Sirba is available in the four classic styles plus a special heavy (Black) version, which is particular in that its proportions are designed so the counters remain big enough when set in very small text sizes. This means that Sirba Black's spacing and letter width are rather generous in comparison to other typefaces of that colour. This ensure excellent legibility.
During the design of the typeface family much attention was given to the italic and regular as counterparts of each other. The italic distinguishes itself just enough while reading without creating strange spots within the text when looking at the text as a whole.
http://www.type-together.com/Sirba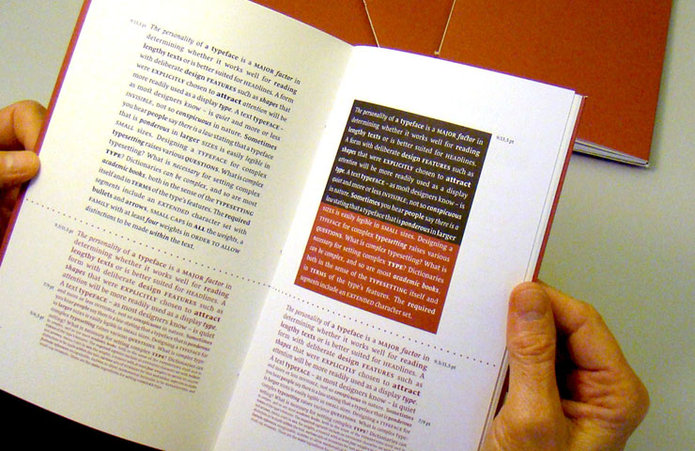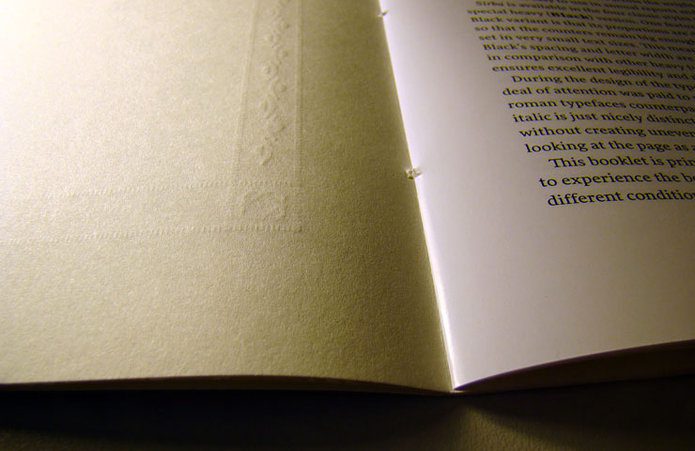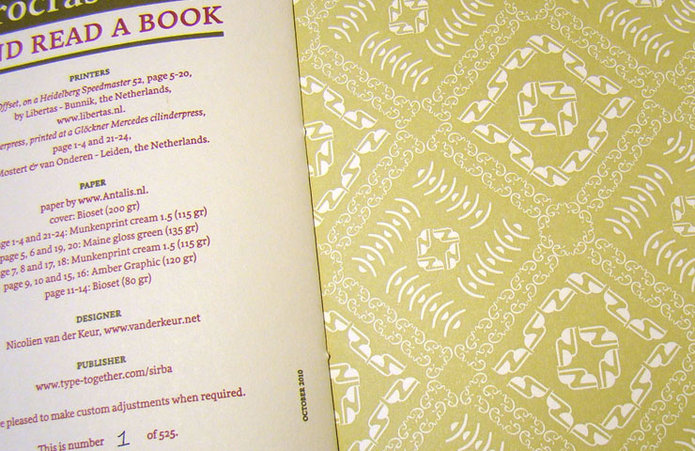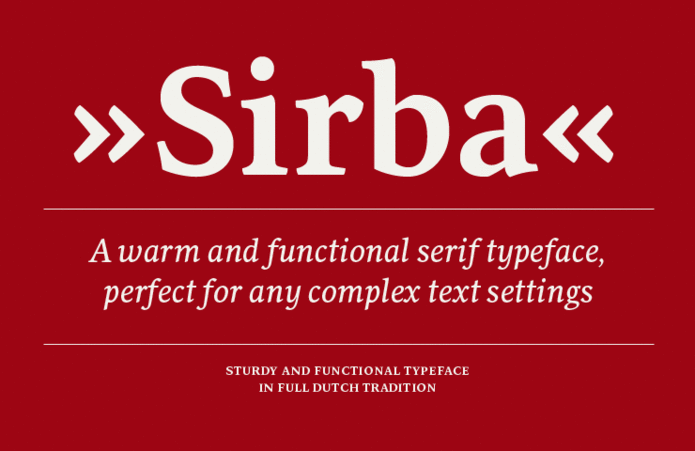 Verwandter Artikel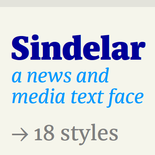 Sindelar™ Designed by Stefan Willerstorfer, 2009–2014http://www.willerstorfer.com/sindelar Sindelar is a capable, ...
Submitted by Stefan Willerstorfer on 12.12.2014
in Typography
Nächstes Portfolio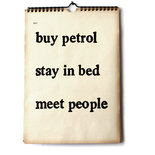 2011: buy petrol, stay in bed, meet people DIN A 4, 14 pages, cardboard, b/w laser printed, wire binding, ...
Submitted by evub on 07.12.2010
in Graphics
Vorheriges Portfolio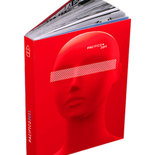 Wir werden nicht müde! 2011 für die Freunde des PACIFICO: Der Taschenkalender, der Dich ein Jahr lang treu ...
Submitted by pacifico on 06.12.2010
in Graphics