Schief und krumm werfen sich die Wände in die Luft, wuchtig wirken die Fassaden, als könnten sie jede Katastrophe überstehen. Mit ihren verzerrten Flächen und verkehrten Kanten wirken die Gebäude des Stadtteilmodells dennoch irgendwie verletzt. Nie heil. Sie sind die perfekten Abbilder des Wandels – einer Zeit, in der nichts mehr gerade verläuft. Die Häuserlandschaft aus Kartonagen wird von einer Holzkonstruktion getragen, die ebenso zerbrechlich und unstabil wirkt. Der Betrachter kann das Hamburger Schanzenviertel aus verschiedenen Blickwinkeln erleben und wird selbst Zeuge der Veränderung des ehemaligen Altbauquartiers zur Konsummeile.
Während meiner Diplomarbeit habe ich mich dem Wandel des Schanzenviertels auseinandergesetzt. Wie viele andere Stadtteile ist auch die Schanze von der sogenannten Gentrifizierung betroffen. Aufgrund der Sanierungen verändert sich das Stadtbild. Mieten steigen – alteinge­sessene Mieter und Bewohner verlassen ihren Stadtteil. Ein neues, zahlungskräftigeres Klientel siedelt sich an. Weitere Infos unter www.ideasyouforgot.com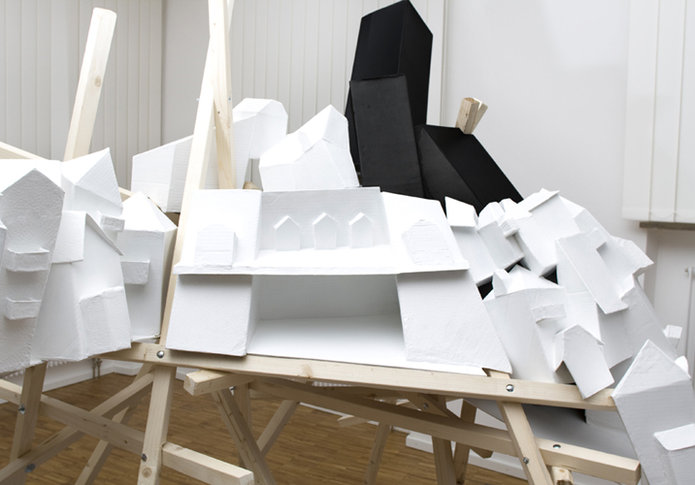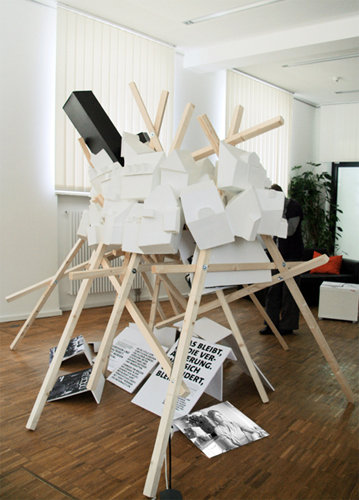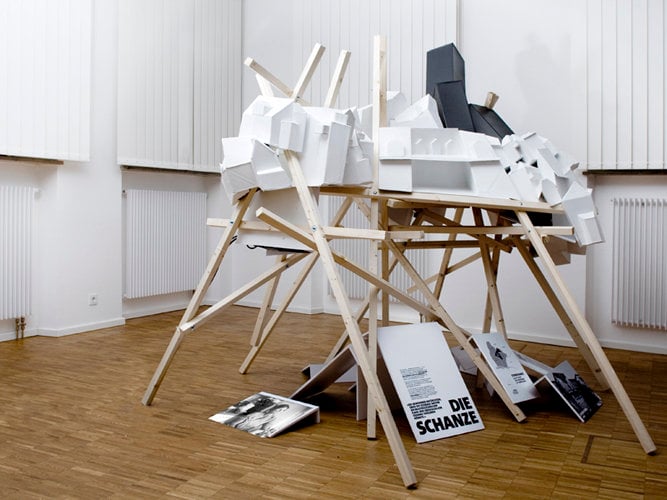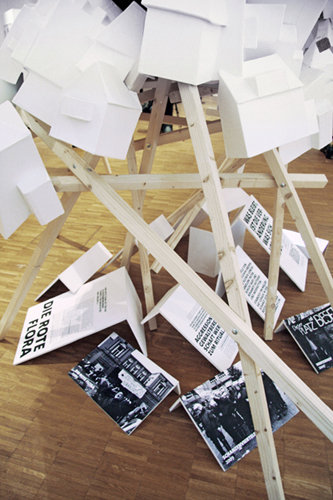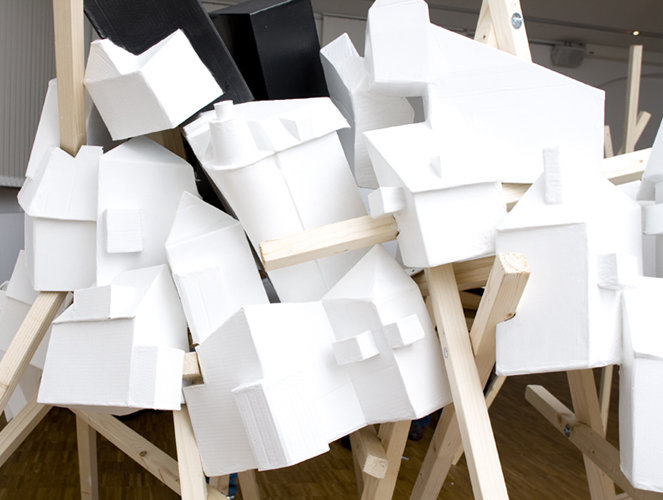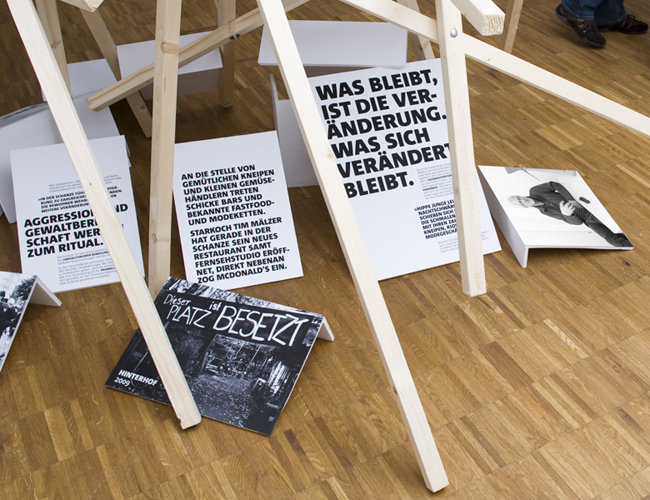 Verwandter Artikel
Bachelorarbeit von Kristina Köpf
In Kristina Köpfs Bachelorarbeit geht es um die Angst mit all ihren verschiedenen Formen. Der Titel »Lygophobia« ...
Submitted by Franzi on 05.03.2010
Nächstes Portfolio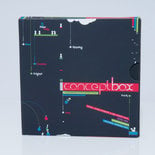 ConceptBox That project was made for first year graphic design students in my school. The ConceptBox is a guide ...
Submitted by Moshik Nadav on 10.03.2010
in Design
Vorheriges Portfolio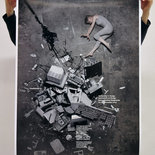 Im letzten November fand das translations 03 Symposium statt. Thema war »Autorschaft im Design«. Dafür wurden in ...
Submitted by il-ho on 03.03.2010