Human Empire Shop – der Name ist Programm, denn in ihrem kleinen Imperium bietet Human Empire viele Dinge, die das Leben zuhause und im Büro verschönern.
Seit Herbst 2013 betreue ich diesen sympathischen Laden in ihrer Kommunikation. Gleich zu Beginn gibt es den neuen typografischen Look für die Herbst Winter Kollektion 2013.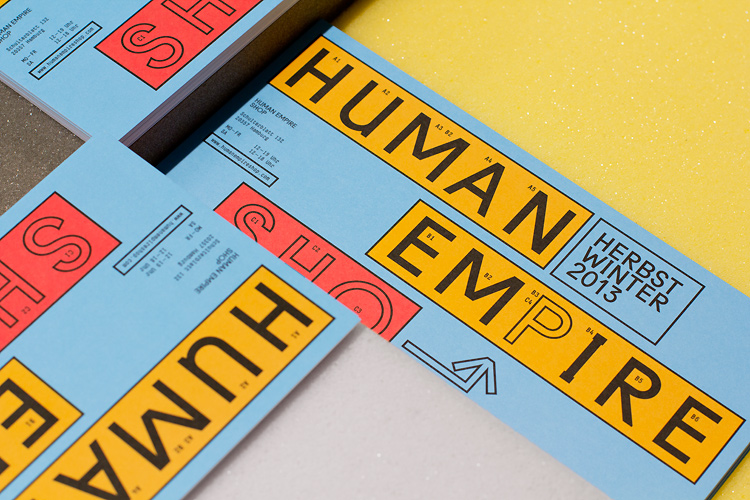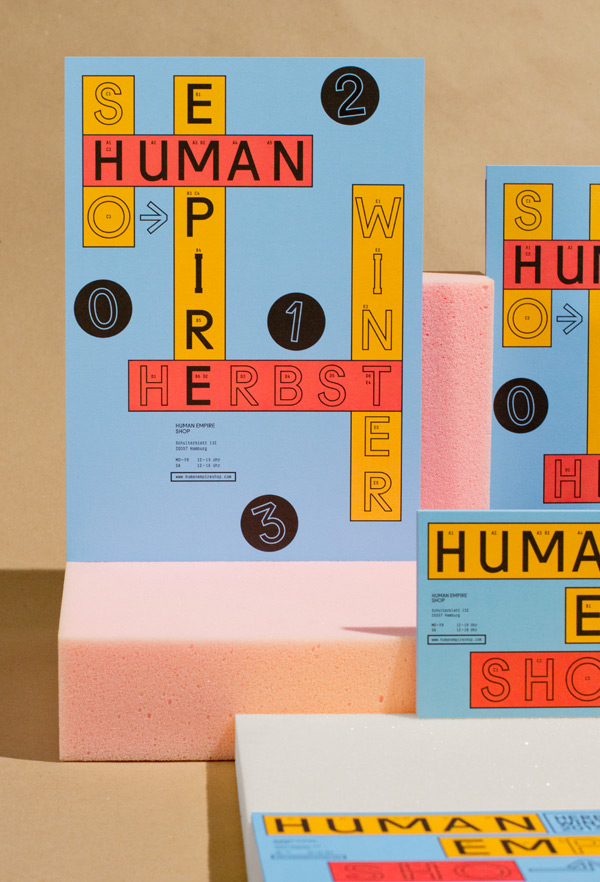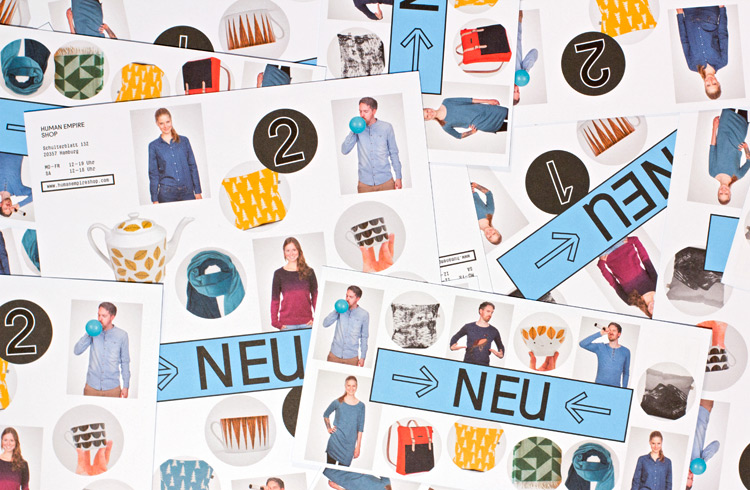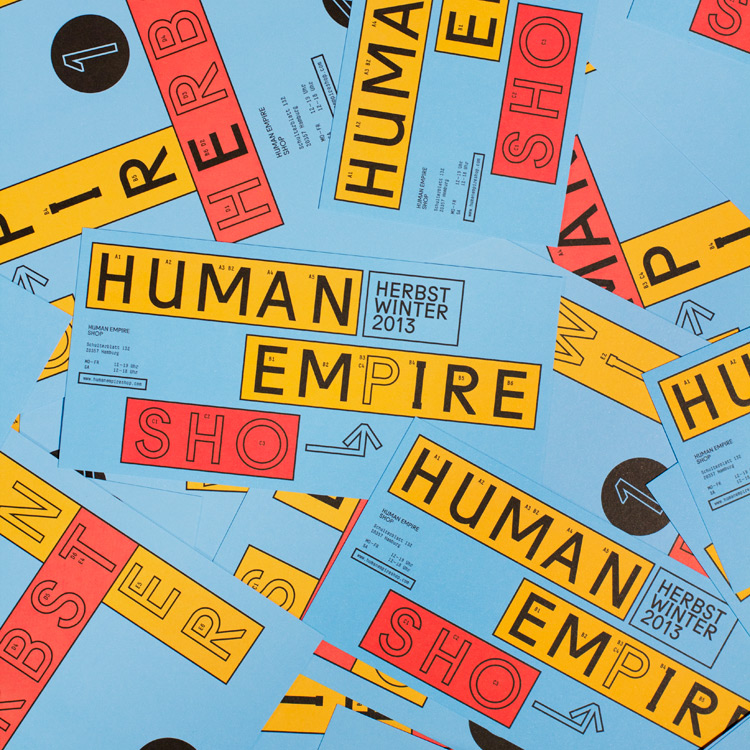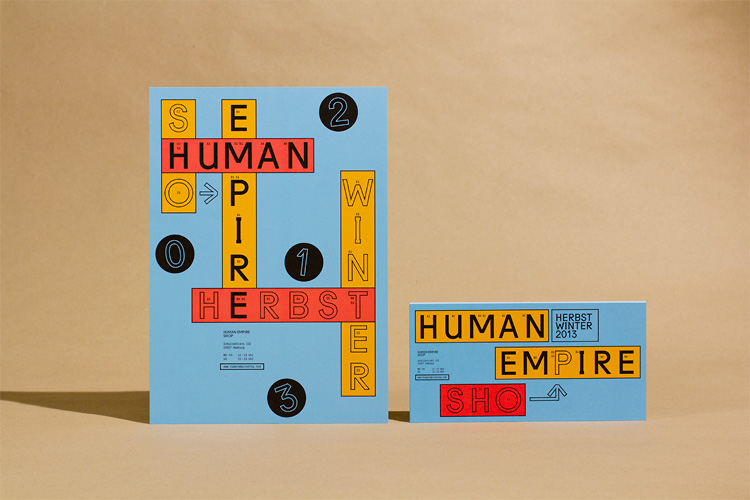 Verwandter Artikel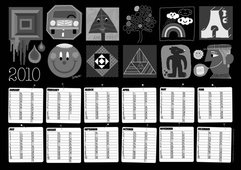 gleich drei Varianten für 2010
Es ist grau draußen, das Laub weht von den Bäumen, die letzten Tage des Jahres verstreichen unaufhörlich. Doch ...
Submitted by Doreen on 10.11.2009
Nächstes Portfolio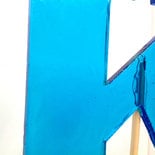 From a unique partnership between Fluor Studio and ESHTE (Escola Superior de Hotelaria e Turismo do ...
Submitted by rbonacho on 08.11.2013
in Design
Vorheriges Portfolio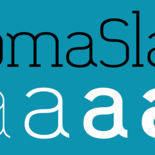 Illustrator, designer & artist James Marsh continues to extend his collection of unique typefaces with ...
Submitted by ArtyType on 06.11.2013
in Typography