Paris is a new typeface that inspired by the world of fashion. Paris Typeface should be in use by the most popular fashion magazines and super luxury brands. Paris typeface include awesome ligatures and sexy numerals. Paris typeface include 9 different styles: Paris Regular, Paris Regular Exit, Paris Regular Strip, Paris Regular White, Paris Ultra Light, Paris Bold, Paris Bold Exit, Paris Bold, Strip, Paris Bold White. Beside the typeface I designed a few typographic posters to demonstrate the type uses. See it all on: Moshik Nadav Typography website
Verwandter Artikel
Moshik Nadav Typography
Der israelische Schriftgestalter Moshik Nadav veröffentlicht seine neue Schrift Paris Pro, eine überarbeitete ...
Submitted by Jannick Choon W... on 30.11.2012
Nächstes Portfolio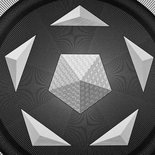 Descryptor ist ein interaktives System zur Erfassung und Visualisierung von Persönlichkeitsmerkmalen! Ein ...
Submitted by jeumann on 19.11.2011
in Design
Vorheriges Portfolio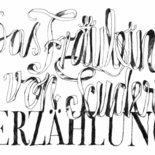 We changed the old detective story by E.T.A. Hoffmann into a hybrid between graphic novel, illustration and ...
Submitted by Drushba Pankow on 18.11.2011
in Illustration