24//7 is a Tel Aviv (City in Israel) based weekly Magazine.
Tel Aviv is a non stop city that have attractions around the clock.
I used that fact and I created a magazine that gives the reader the best attractions that happen in the city.
The reader can find his attraction by the hour of the day and by that, he can see
what day the attractions is occurs.
The Magazine was printed on a News Paper in broadsheet size (spreads: 81x57 cm)
Enjoy.
© All rights reserved to Moshik Nadav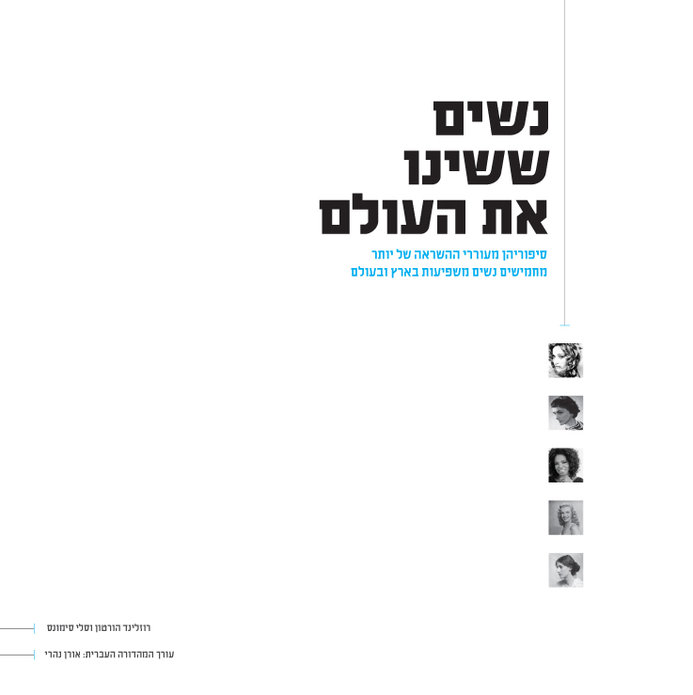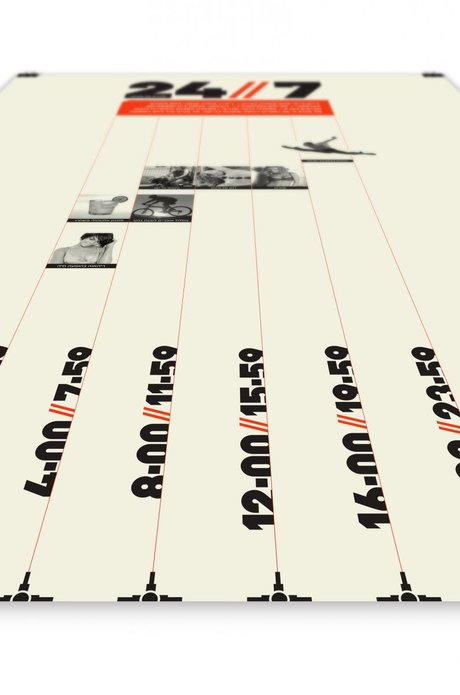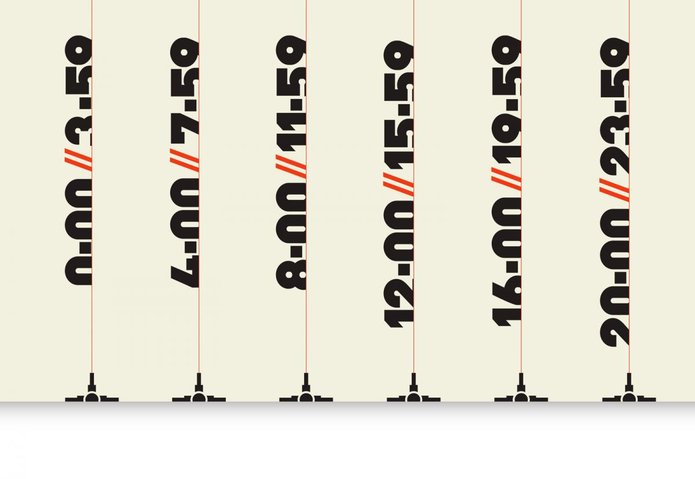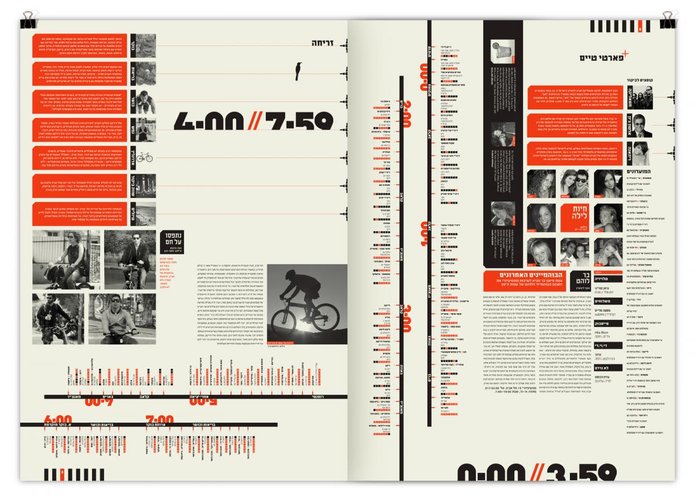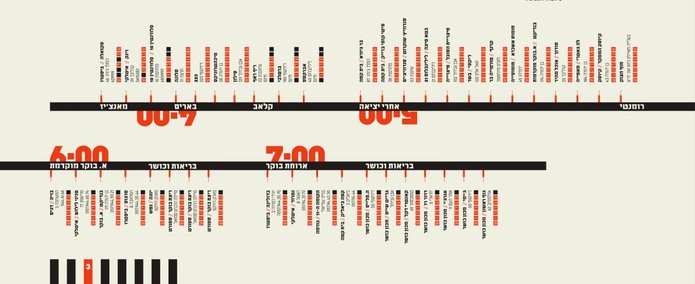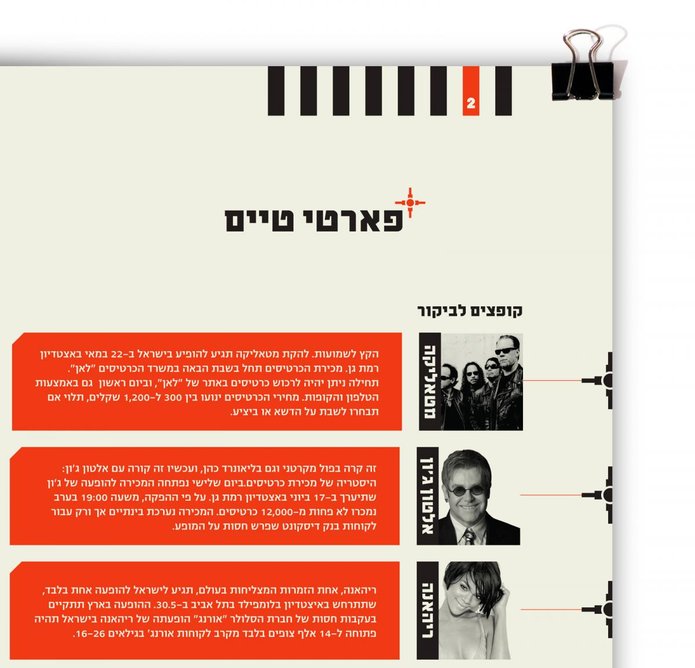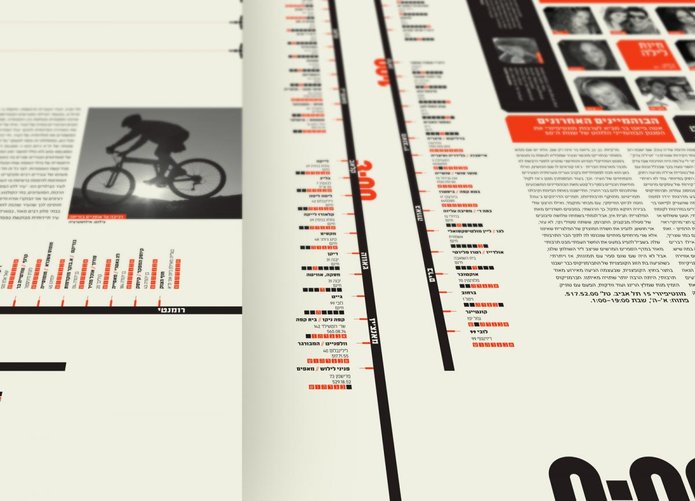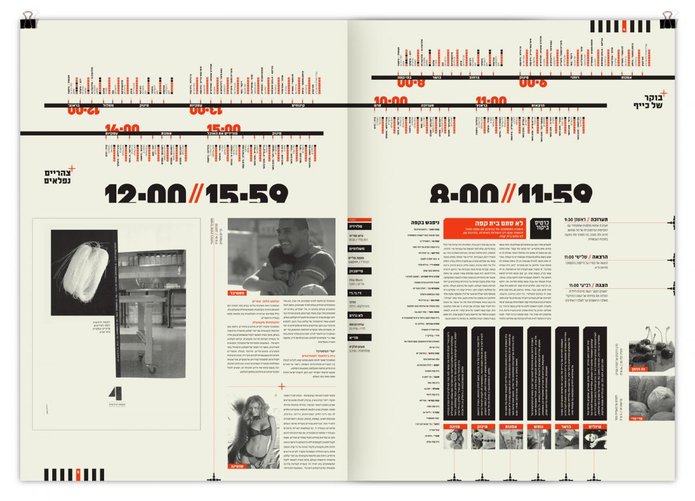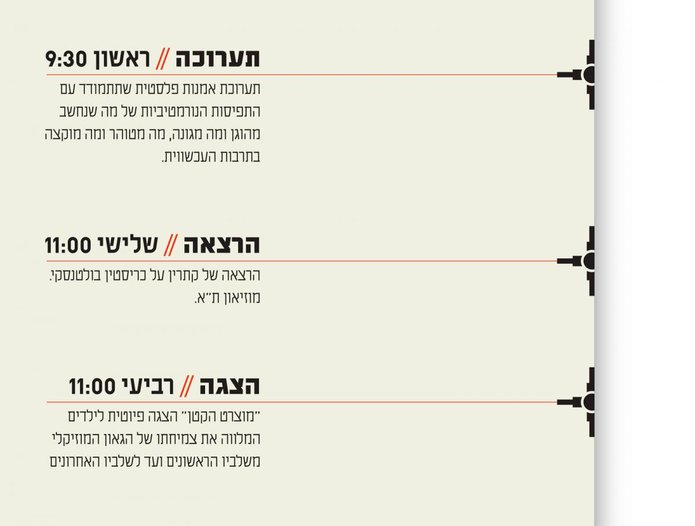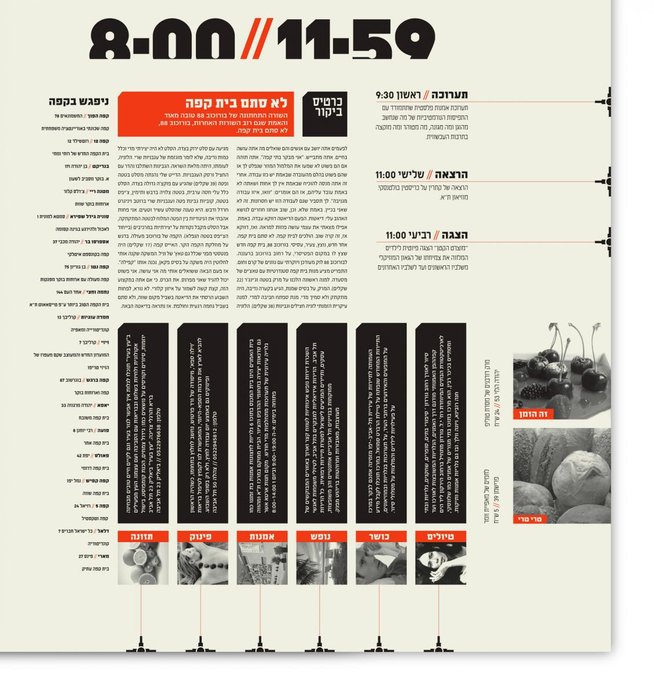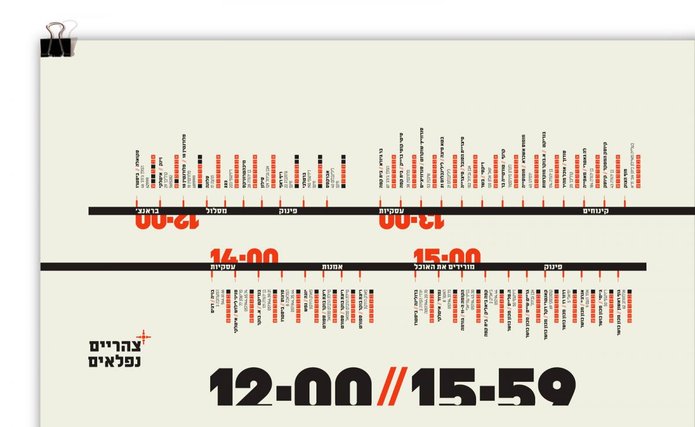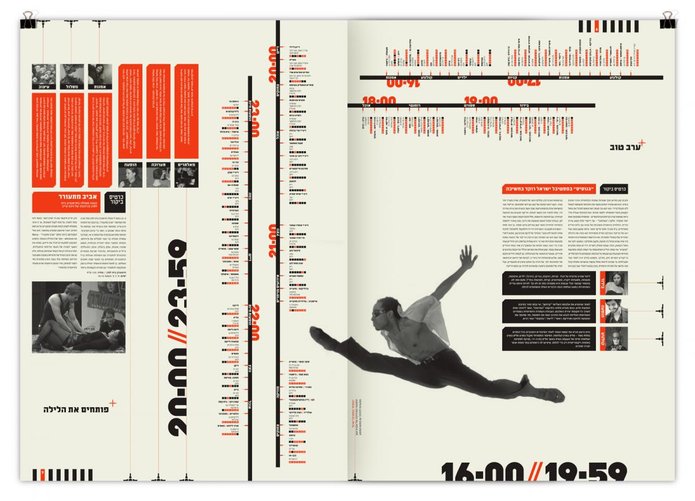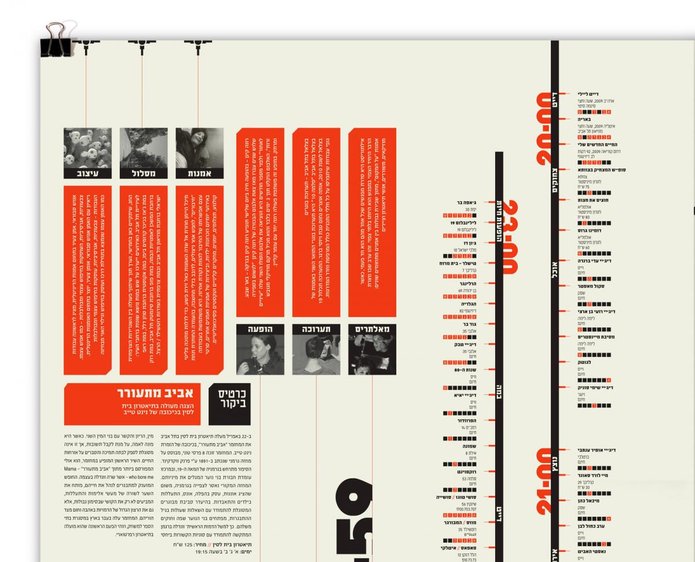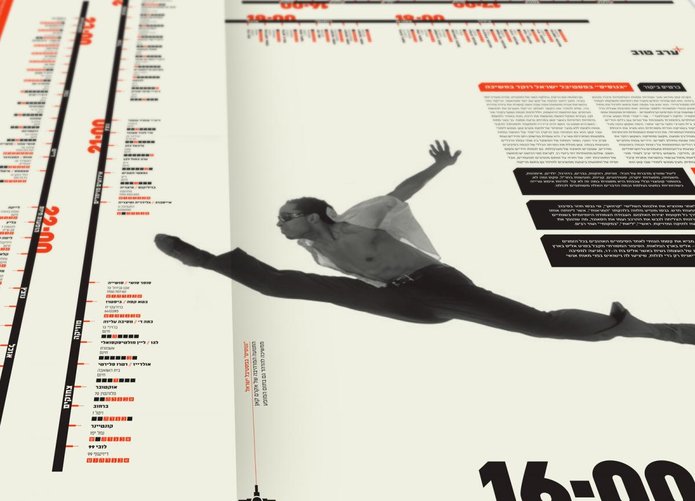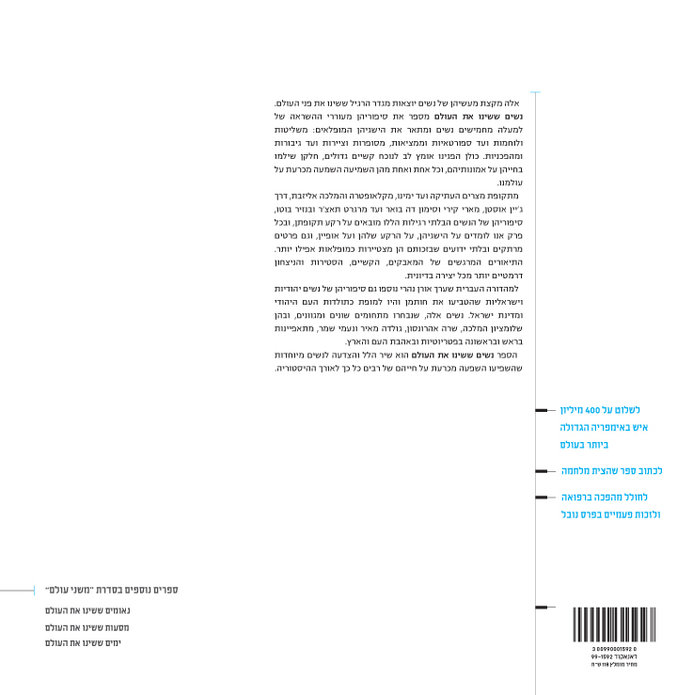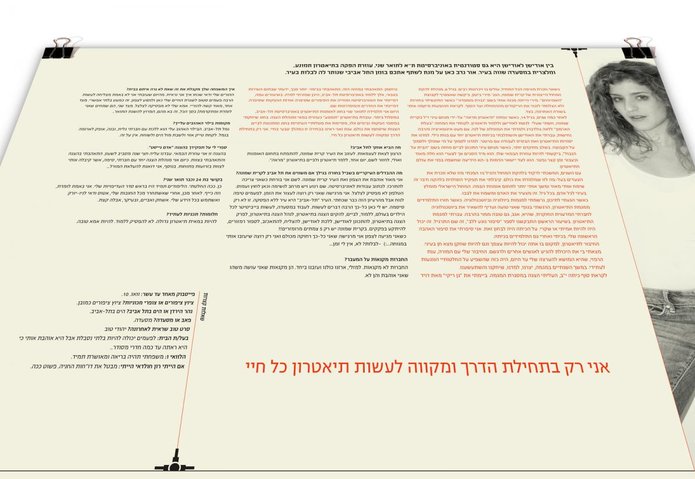 Verwandter Artikel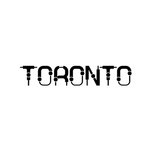 This is a Typeface that I designed in Toronto, Canada. I got the inspiration from things that I saw in the ...
Submitted by Moshik Nadav on 03.03.2010
in Typography
Nächstes Portfolio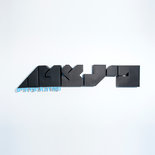 Pintzeta is a Hebrew word for Tweezers. Pintzeta is part of a Branding project that I did in a branding course. The ...
Submitted by Moshik Nadav on 27.07.2010
in Design
Vorheriges Portfolio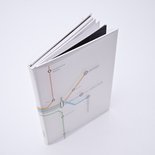 In diesem Buch werden das Alphabet, Ziffern und einige Satz- bzw. Sonderzeichen aus U-Bahn- und Liniennetzplänen ...
Submitted by Sven Lindhorst-Emme on 17.07.2010
in Typography