A magazine for media and marketing. The first issue focuses on self-marketing.
At least this is being presented to the viewer at first until he realizes that the product
is merely promoting itself. Aiming at future employers former student Marcel Grein
skillfully packaged his portfolio. His magazine impresses with both a complex and
diversified production and enchantingly written texts about his works as well as about
himself, the creative mind. By using viral marketing the accompanying website of this
»new« magazine, www.nachtschicht-online.com, became known to the public.
Following the course of this webpage users found out that the magazine is not for sale.
Still, however, there's a certain possibility to gain deeper insight into this work and
the whole idea of his concept in the context of a job interview.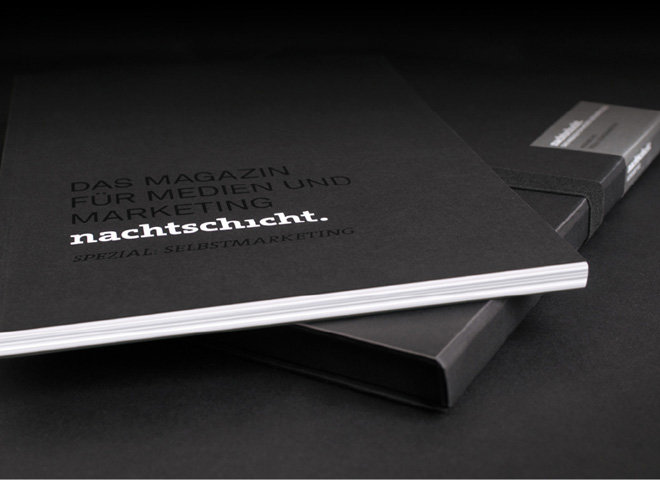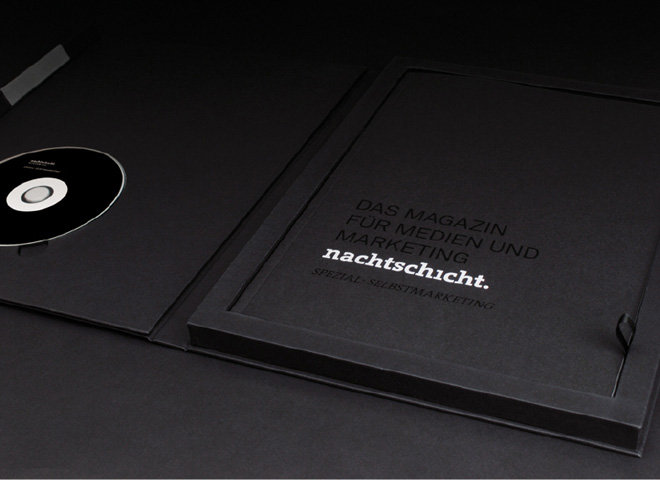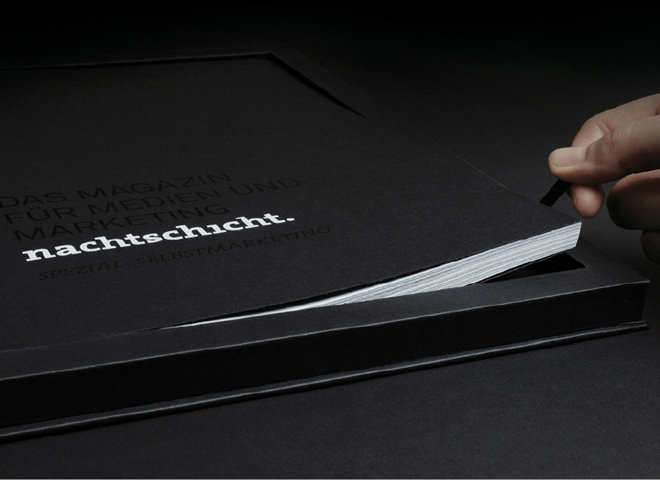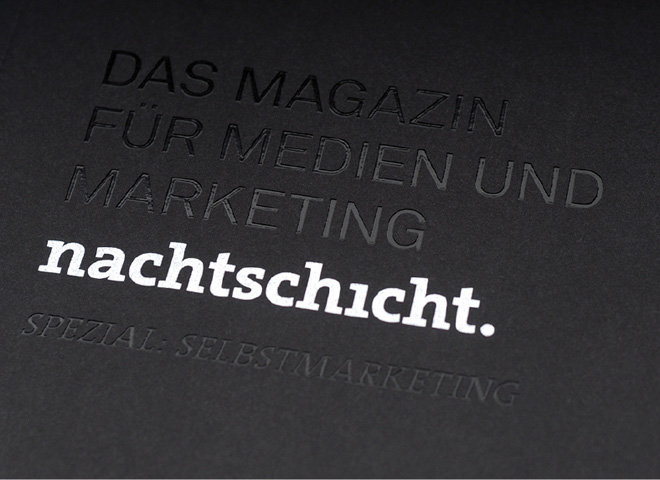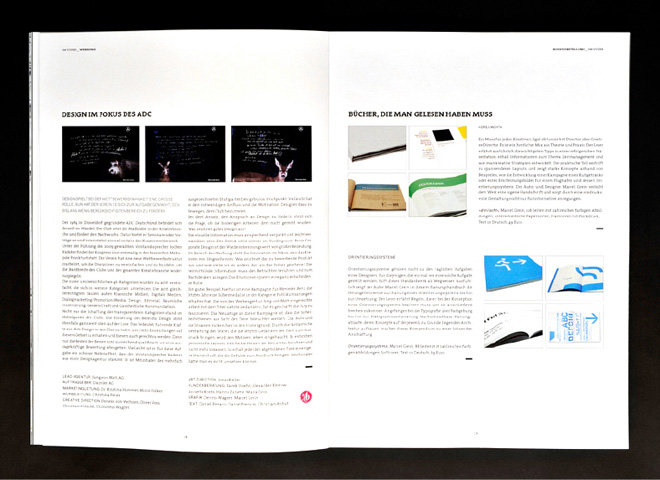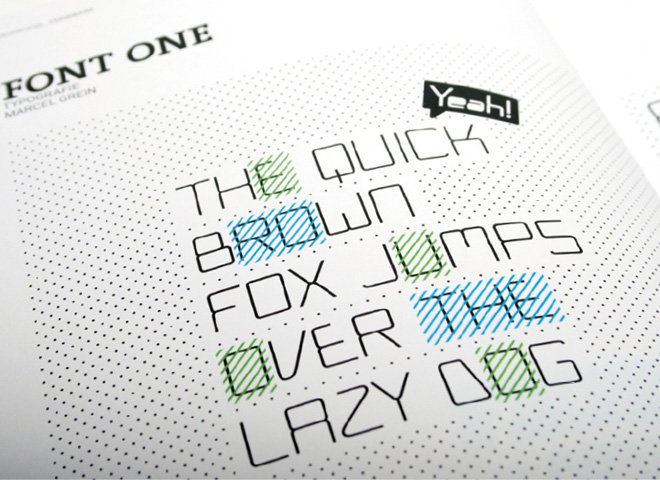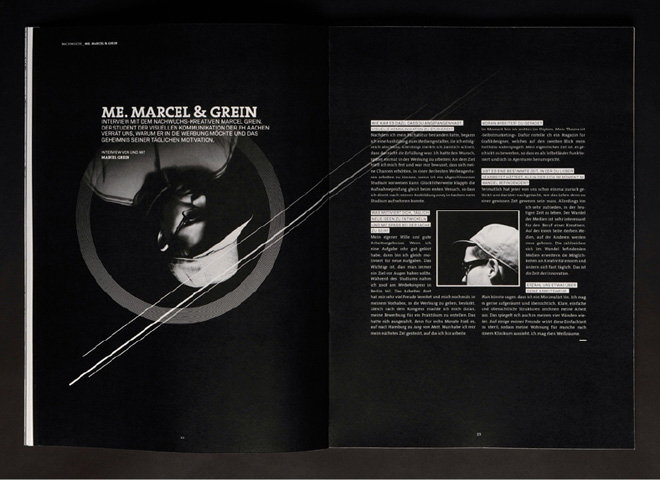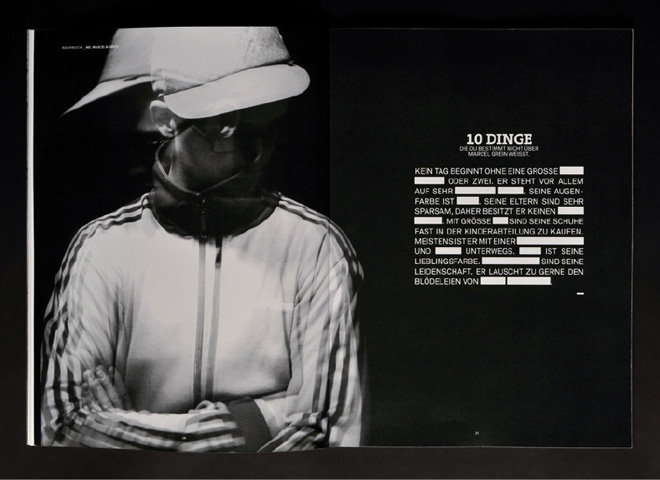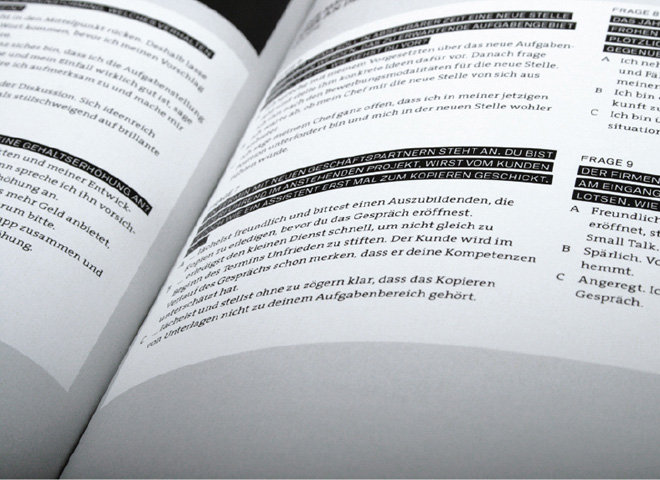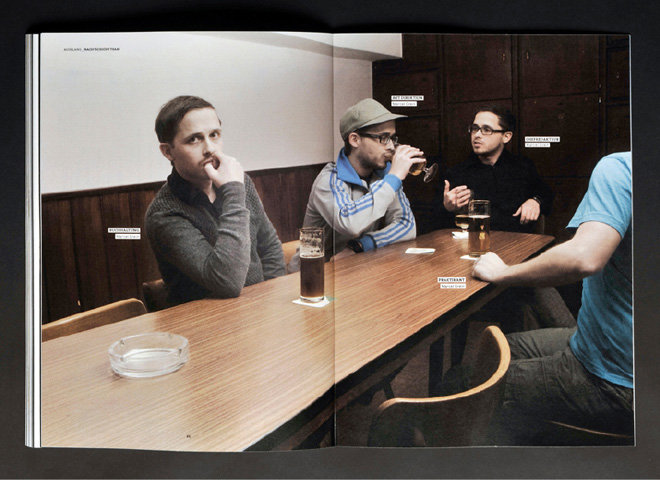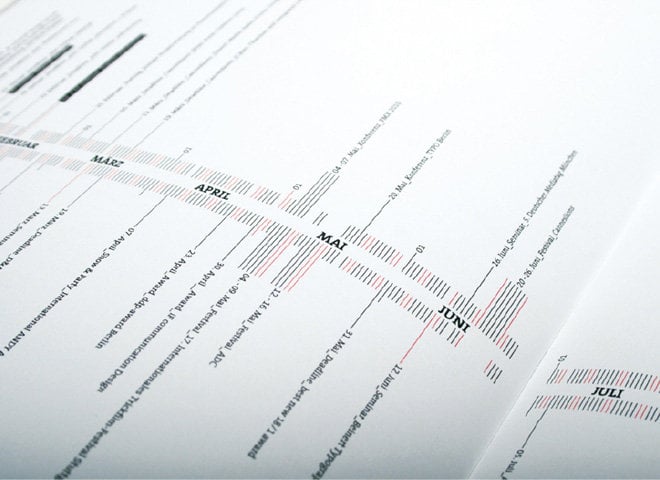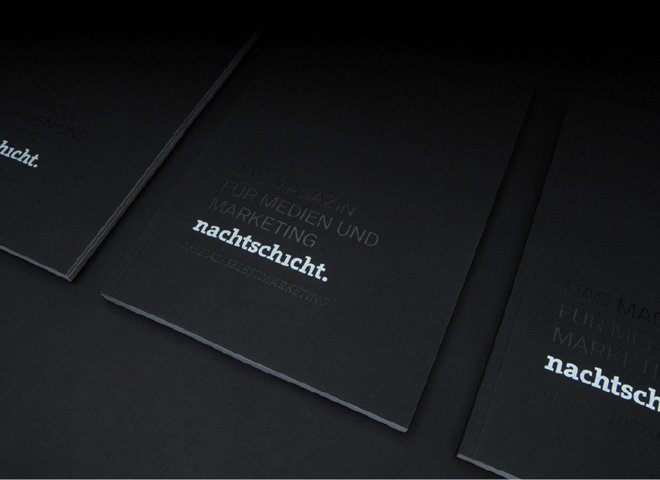 Verwandter Artikel
Dodo präsentiert sein neues Magazine. Ein spannendes Projekt zum Entdecken. Welcome back to Dodo. The magazine ...
Submitted by Constanze on 18.03.2013
Nächstes Portfolio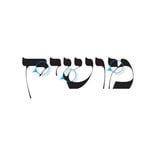 Moshik Hebrew Typeface by Moshik Nadav - Typeface in progress Moshik Hebrew typeface is still in progress, I ...
Submitted by Moshik Nadav on 07.07.2010
in Typography
Vorheriges Portfolio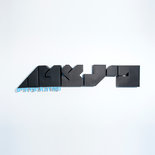 Women who changed the world - Re-design the hebrew edition of the book by Moshik Nadav
Submitted by Moshik Nadav on 06.07.2010
in Typography