Das Buchprojekt mit dem Titel "Plastic it's fantastic?!" ist eine Bachelorabschlussarbeit, dass sich mit einem zeitrelevanten und gesellschaftskritischen Thema beschäftigt. Hierbei geht es um die Hinterfragung und Aussarbeitung zu dem umfangreichen Thema Plastik. Von der Historie, Produktion bis hin zu Plastikdesign werden wissenswerte Fakten vermittelt, sodass eine informative und facettenreiche Collage entsteht. Die umfangreiche Recherche wird mit Fotografien, Textinhalten, Informationsgrafiken in diesem Buch dokumentiert. Weitere Informationen: www.plastic-its-fantastic.de Kontakt: info@plastic-its-fantastic.de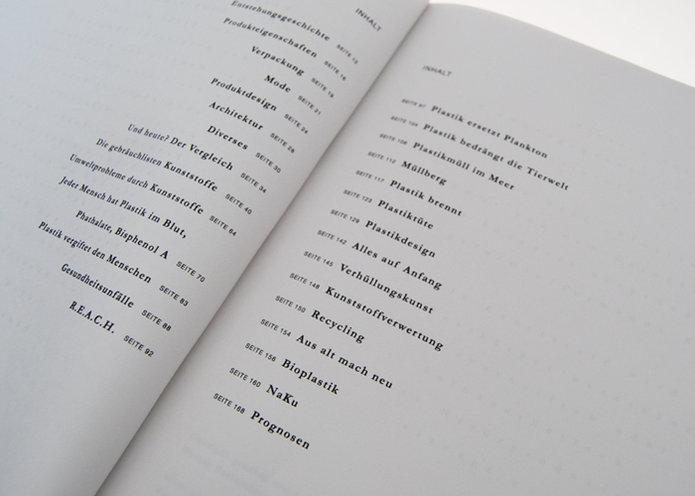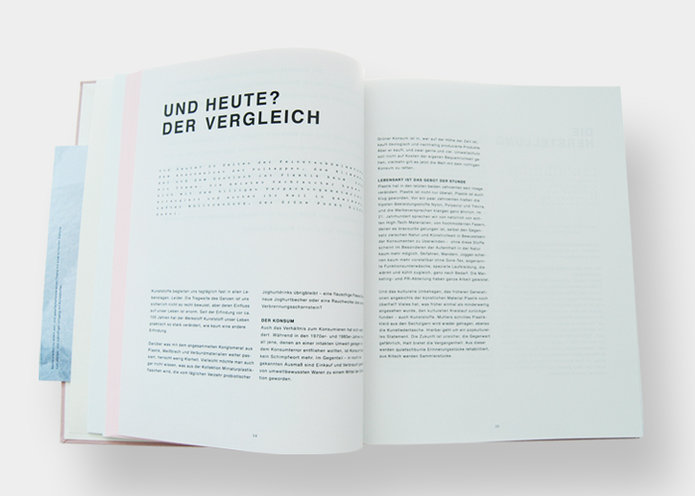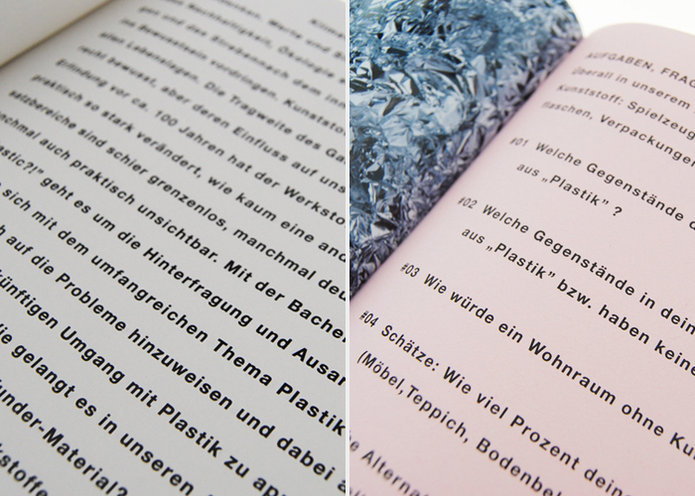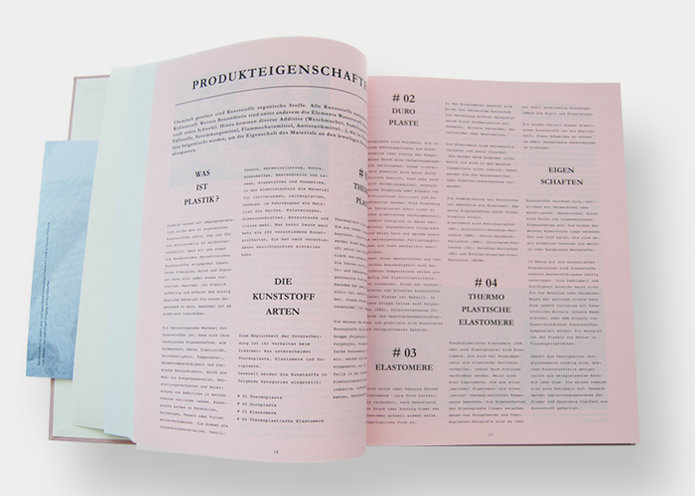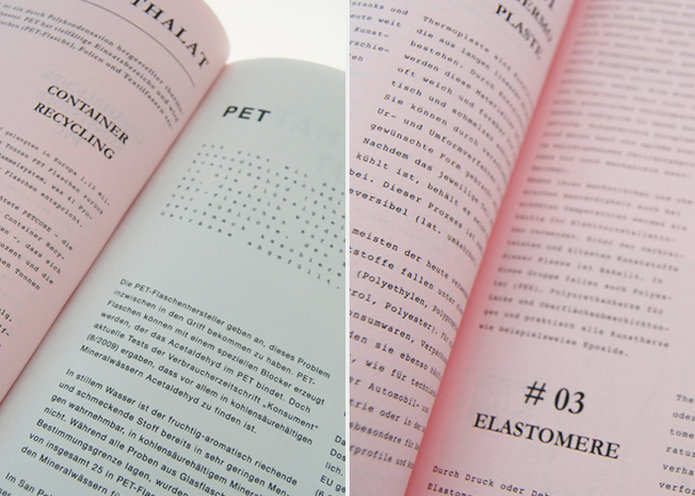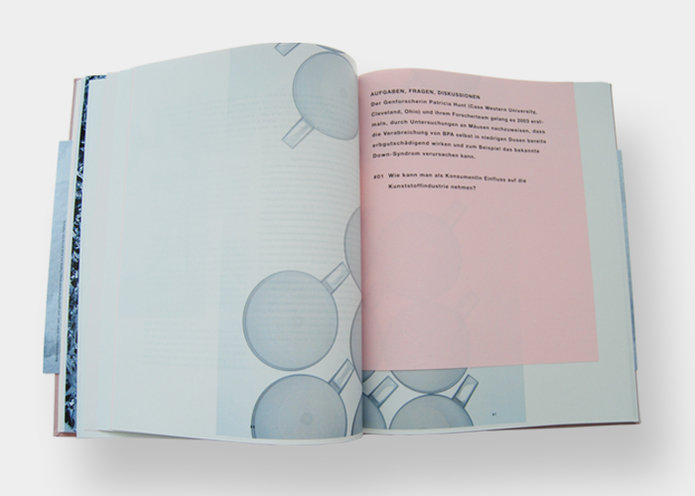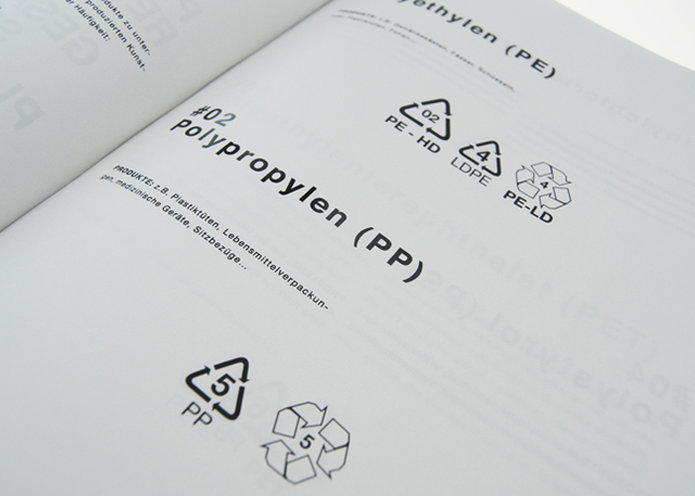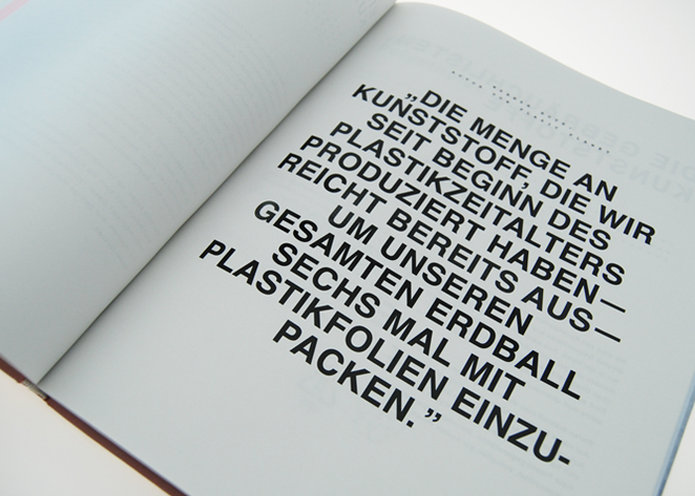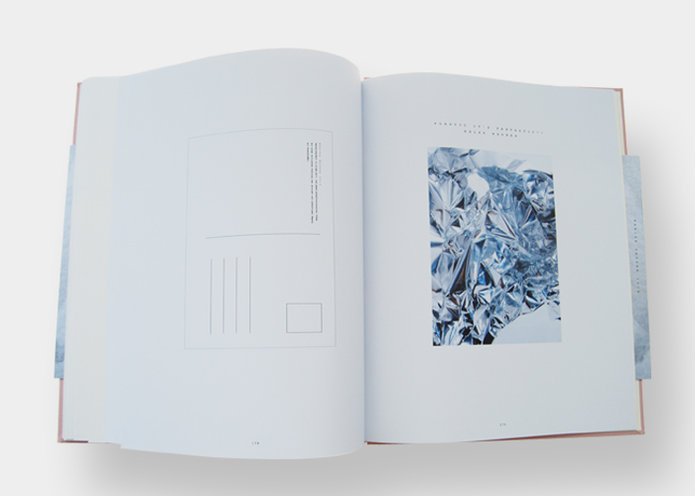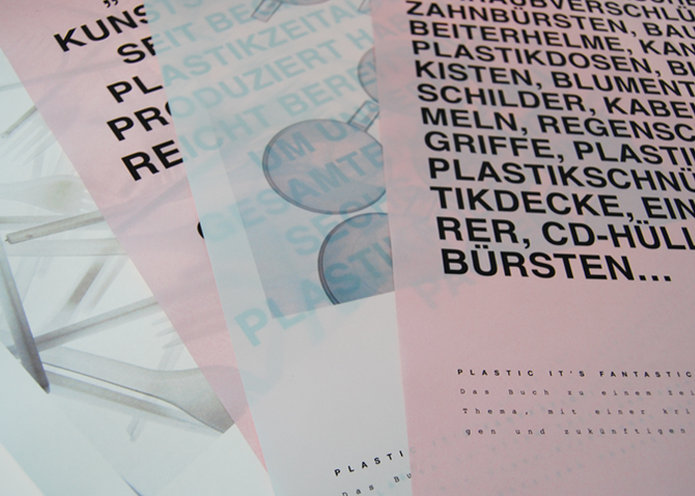 Verwandter Artikel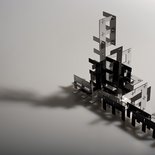 Self-initiated work for a book about the letter Ee. 30 summations result in sculptures of E. There are a lot ...
Submitted by Gerlinde Gruber on 16.02.2010
in Design
Nächstes Portfolio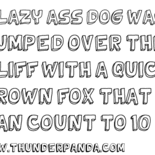 My personal favorite font set. available at http://thunderpanda.com
Submitted by Thunderpanda on 20.08.2010
in Typography
Vorheriges Portfolio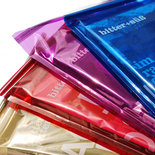 durch die theoretische und praktische auseinandersetzung mit dem begriff HEIMAT in meiner diplomarbeit beschließe ...
Submitted by anna waltersdorf on 18.08.2010
in Graphics