Fonts for Free stellt Schriften vor, die kostenlos im Internet heruntergeladen werden können.
Plattformen, die Schriften zum kostenlosen Download anbieten, sprießen wie die Pilze aus dem Boden. Das Motto dabei scheint oft "Masse statt Klasse" zu sein. Doch zwischen all den schlechten bis mittelmäßigen Schriften, gibt es einige Schätze, die wirklich einzigartig, ausgefallen oder klassisch und gut ausgebaut sind. Einige sind noch in der Entwicklung, andere warten nur noch auf den passenden Einsatz.
Das Projekt "Fonts for Free" zeigt einige Beispiele, die einen genaueren Blick wert sind. Sechs Schriften werden ausführlicher vorgestellt. Jede dieser Schriften wird in einem 8-seitigem Booklet, gefaltet aus einem Poster, in allen Schriftschnitten gezeigt. Außerdem werden Vor- und Nachteile erläutert, so wie Empfehlungen für die Verwendung gegeben. Unter der Rubrik "WOW" werden die Besonderheiten und Details gezeigt. In 6 weiteren Postern wird die Schrift in der Anwendung gezeigt. Sechs Lieblingszitate aus Songs, gezeigt in den sechs Lieblingsschriften des Projektes.
Ein Postkartenset zeigt spannende Ausschnitte aus den Postern und damit Details der Schriften.
In einem Booklet werden weitere 31 Schriften gezeigt, in kurzen Portraits wird Umfang und Besonderheiten der Schriften dargestellt.
Zu jeder Schrift wird der jeweilige Designer angebeben und ein Link, wo die Schrift zum Download zur Verfügung steht.
Verpackt ist alles sicher zwischen zwei Graukartonplatten die mit schwarzen Plottbuchstaben versehen sind.
Das Projekt entstand während meines Auslandssemster an der Cambridge School of Art. Die Aufgabe war ein Self-Promotion Objekt zu schaffen, dass weit über ein Give-Away hinaus gibt und dem Empfänger einen Mehrwert bietet und die eigenen Stärken als Designer zeigt.
________________
Fontsforfree is a compilation of typefaces which are available for free and interesting enough to take a closer look at. There are millions of typefaces available for free, but to find a really good one is like looking for a needle in a haystack. Therefore I made a compilation with 31 free typefaces, which – the way I see it – are interesting. Some are still under way, some are quite comprehensive, some are conventional and some are a bit unusual. Six out of these 31 I found especially fascinating and took a closer look at.
In six booklets I recommend the fontsize and leading for continuous text, the best way of use (headline or heavy text publications) and general advantages and disadvantages. The six posters showing the typeface in use, the poscards are details of the posters.
The Brochure includes a short presentation of 31 typefaces, download link and the designer.
________________
www.brittasiegmund.de
www.behance.net/highfive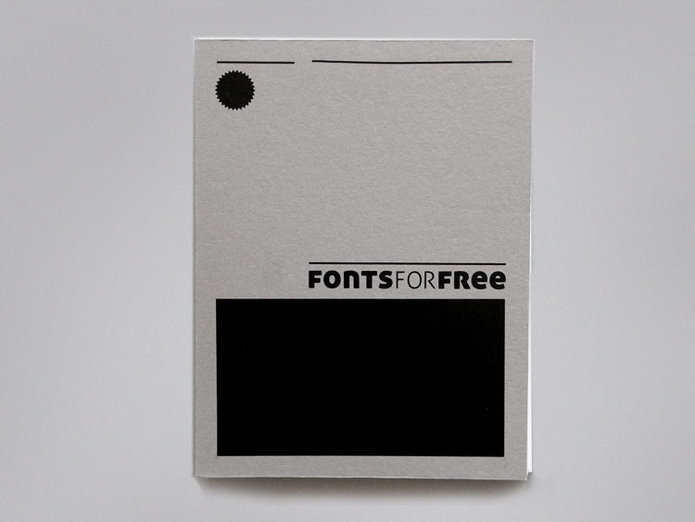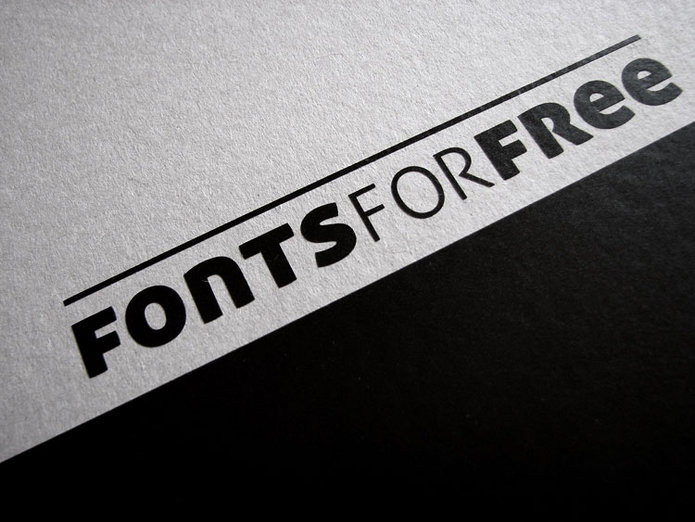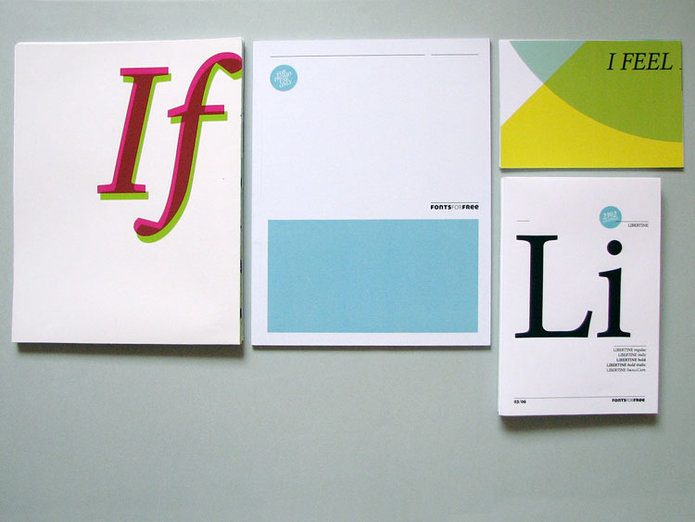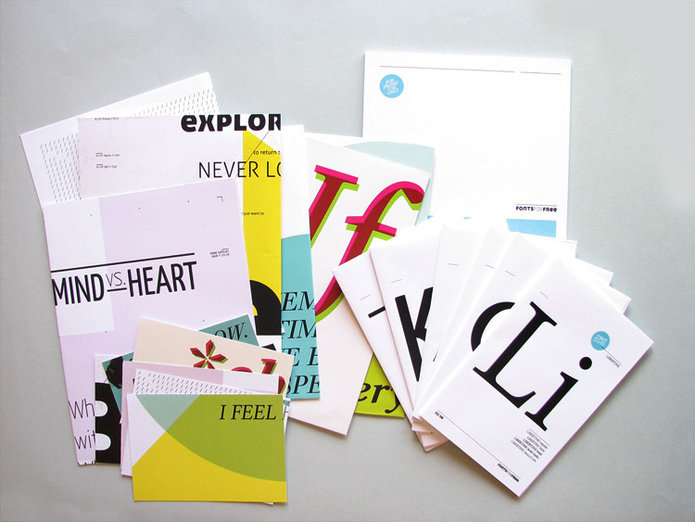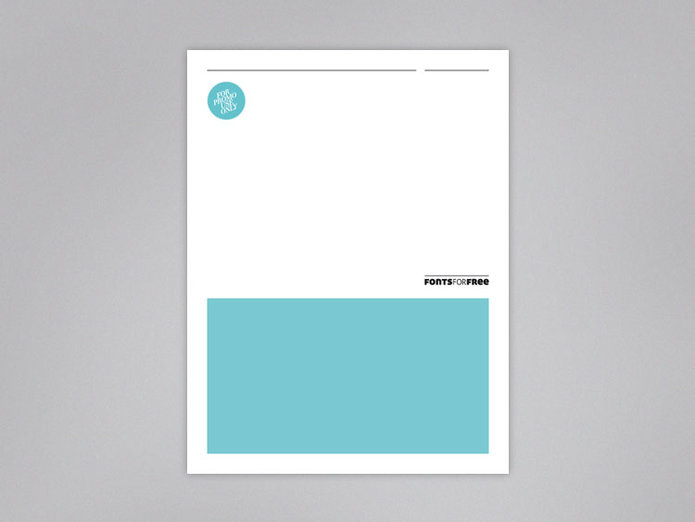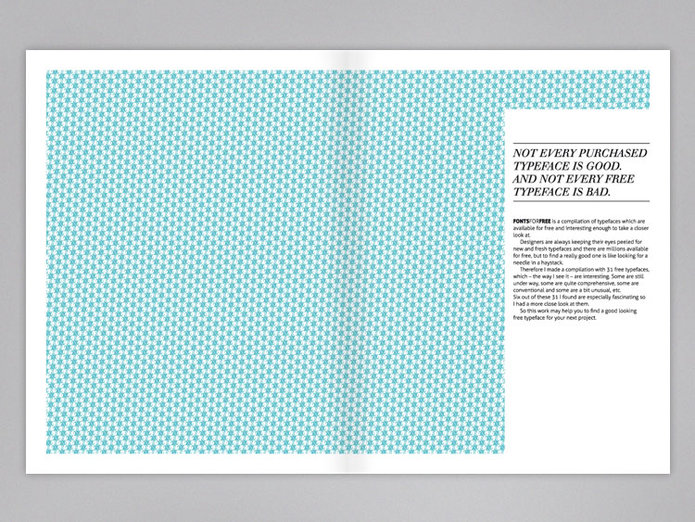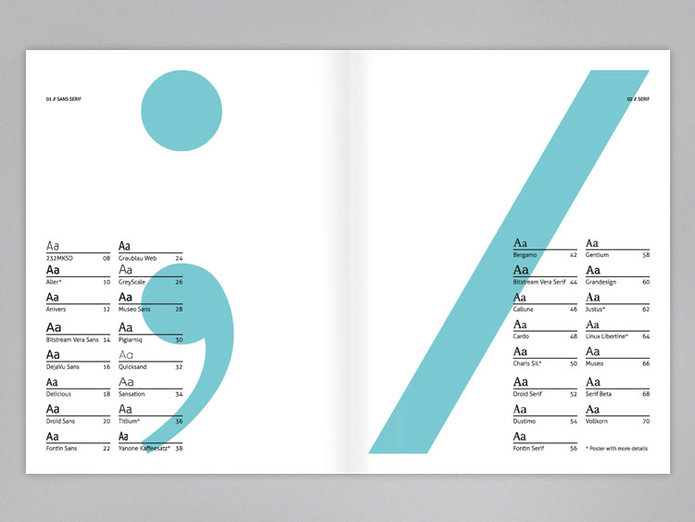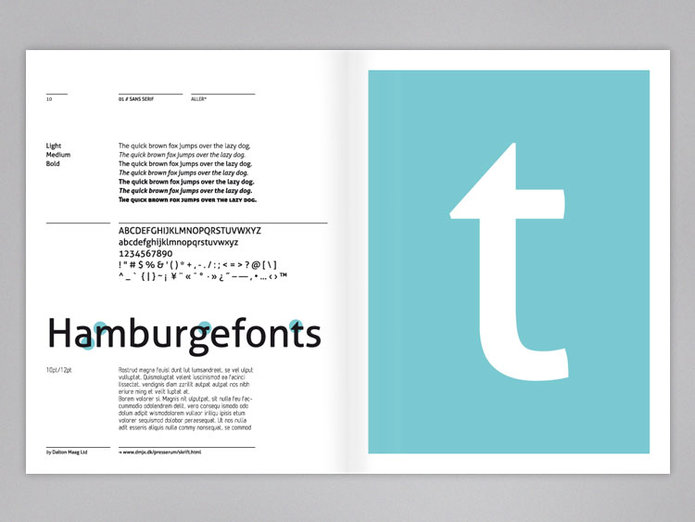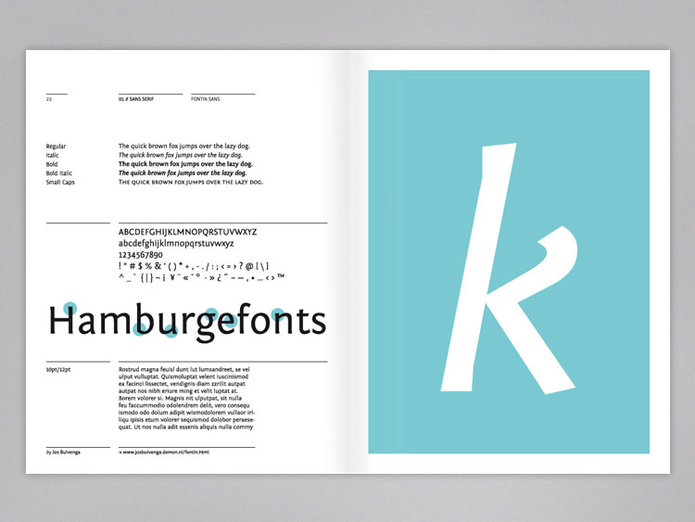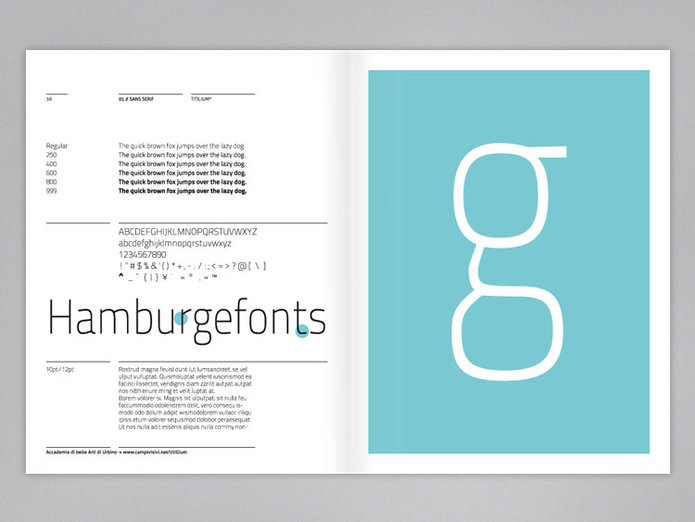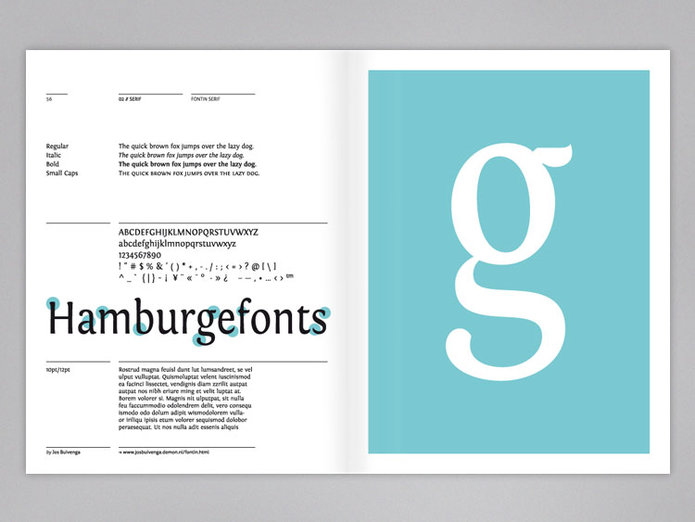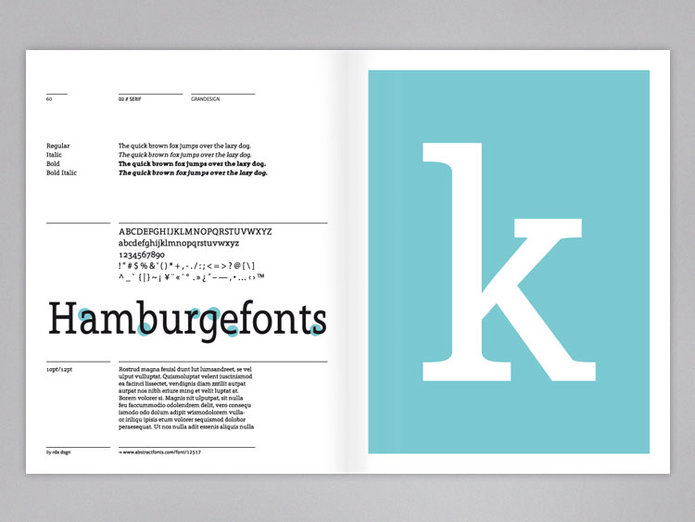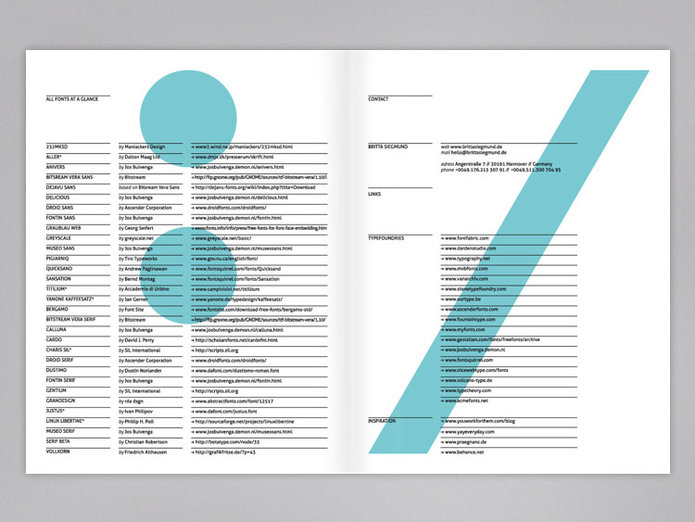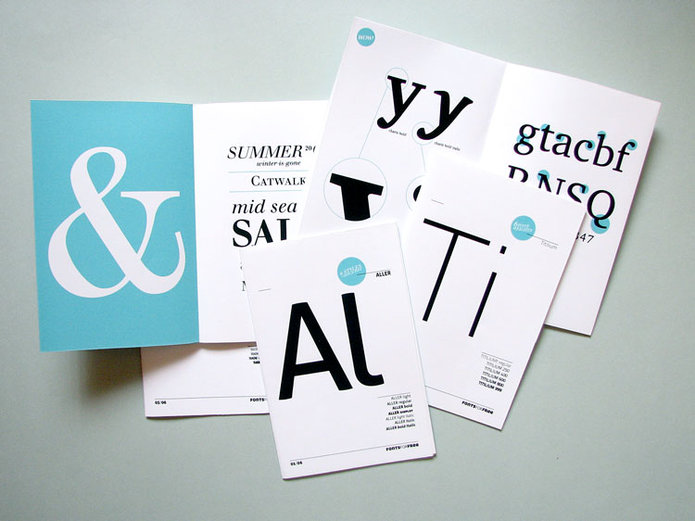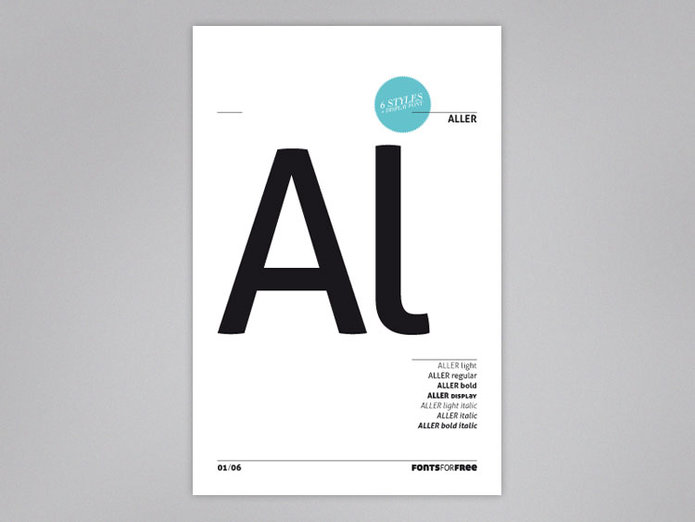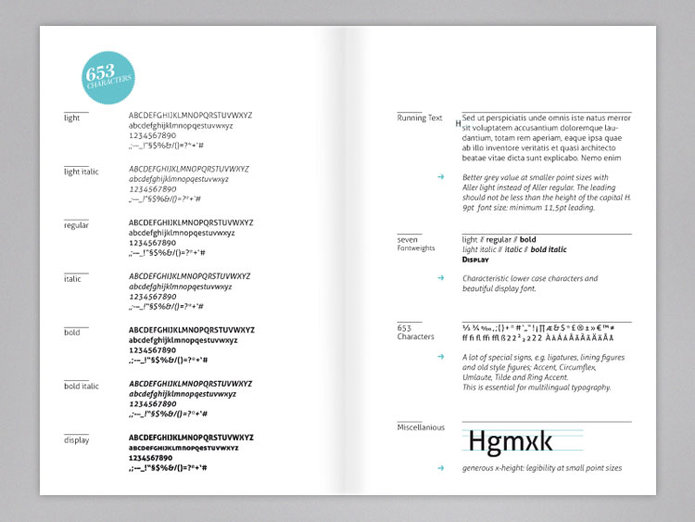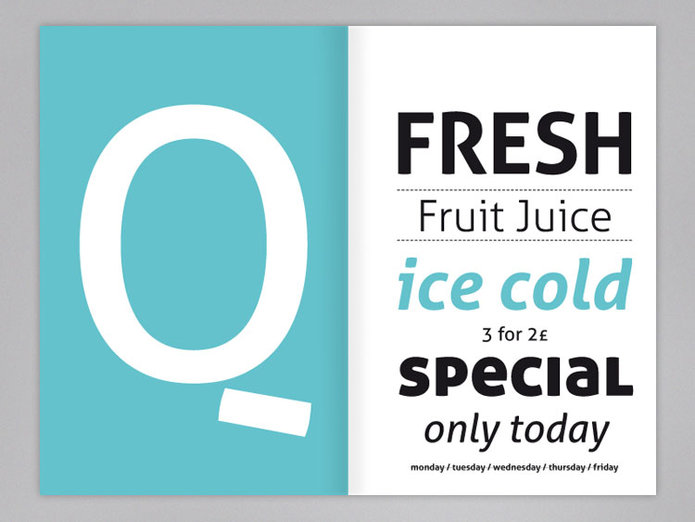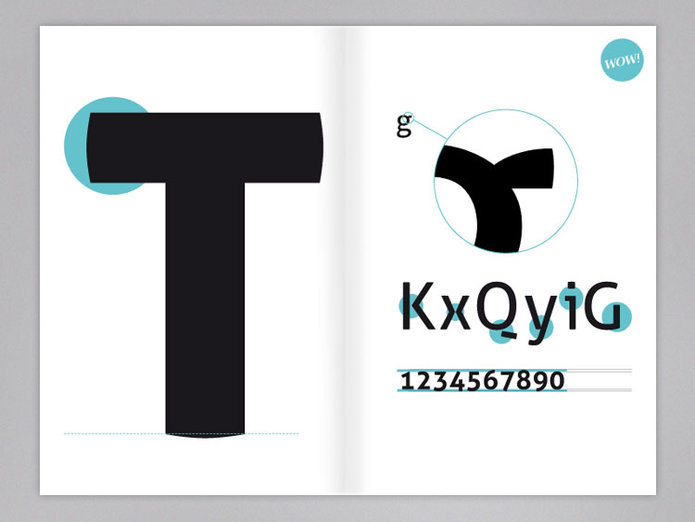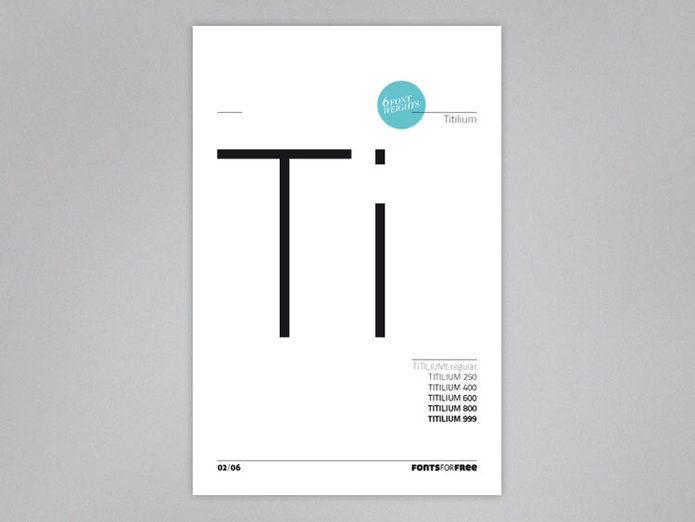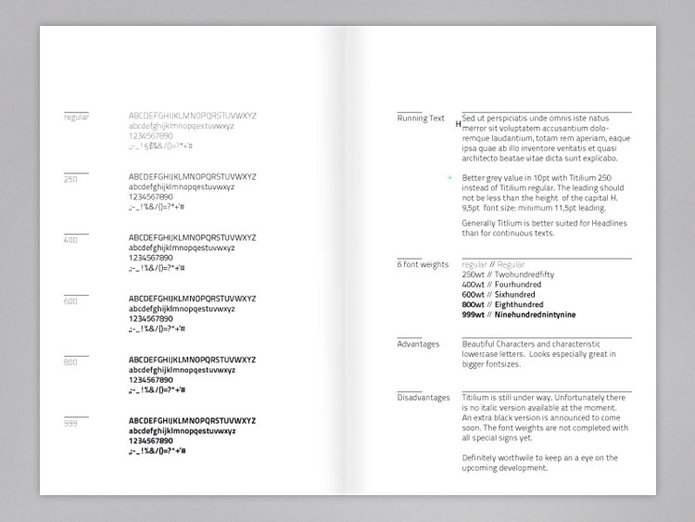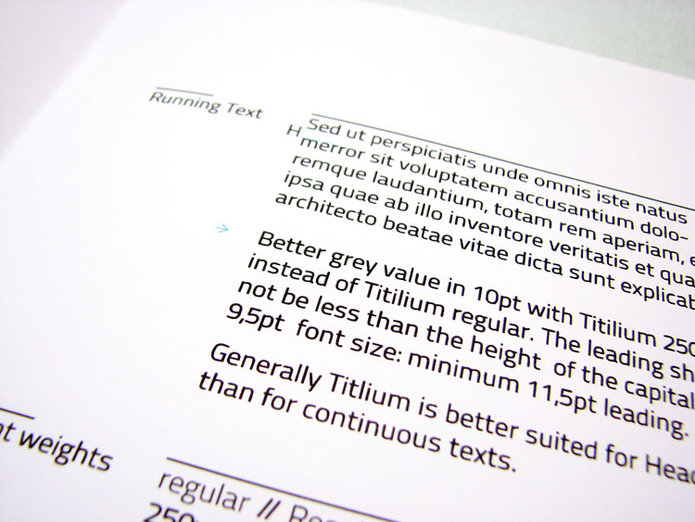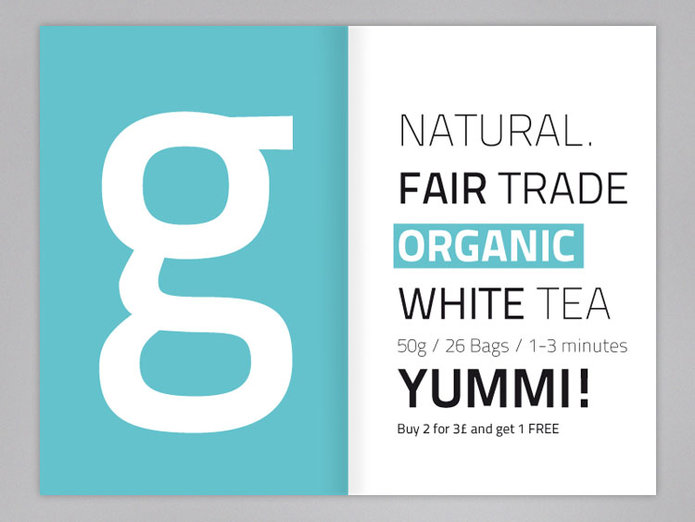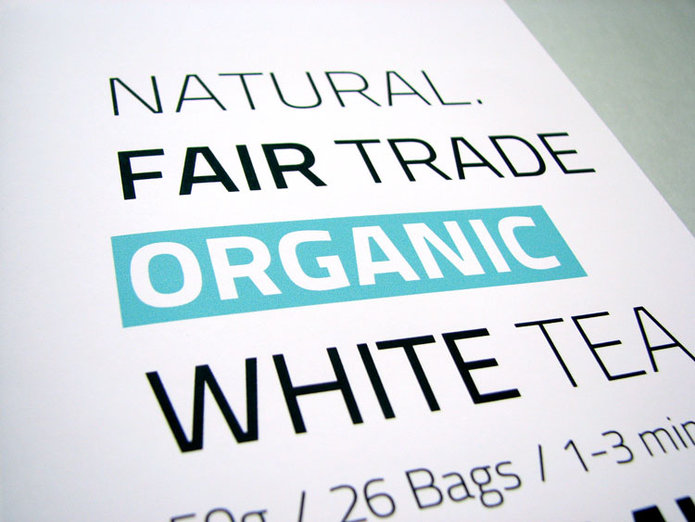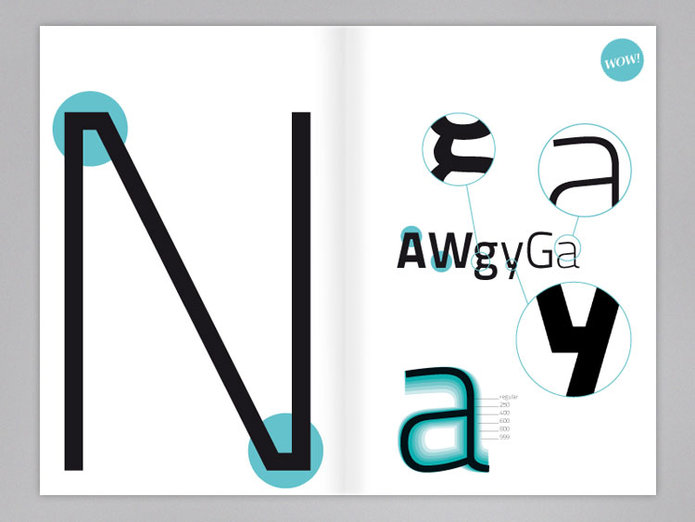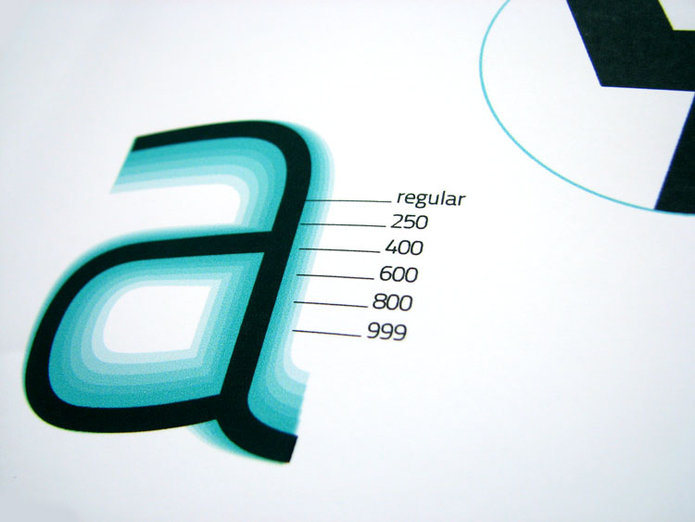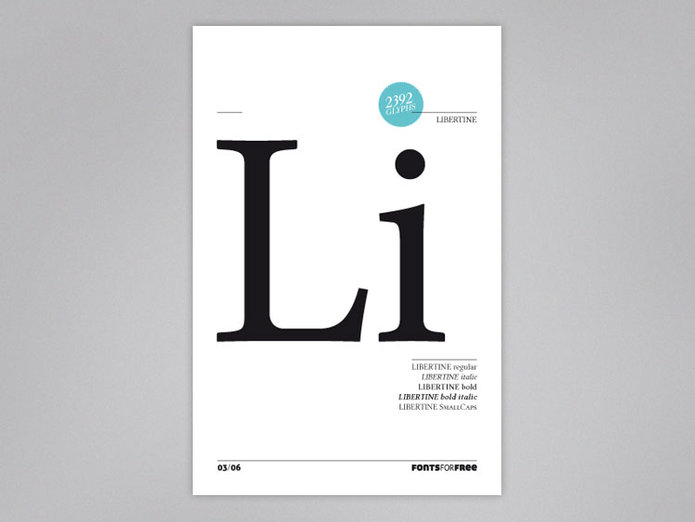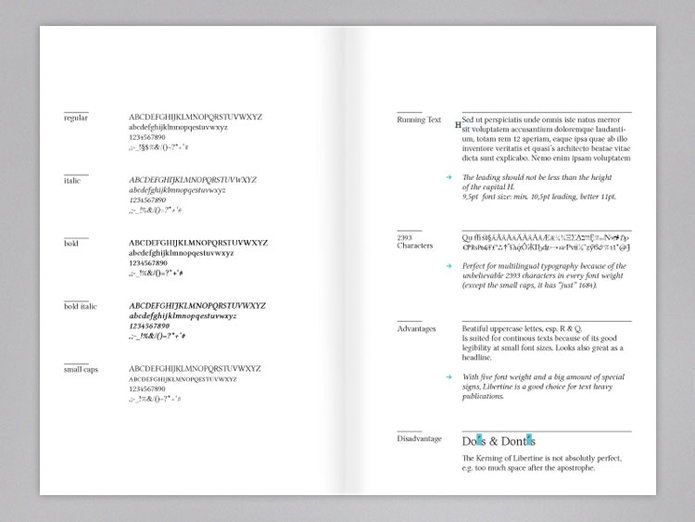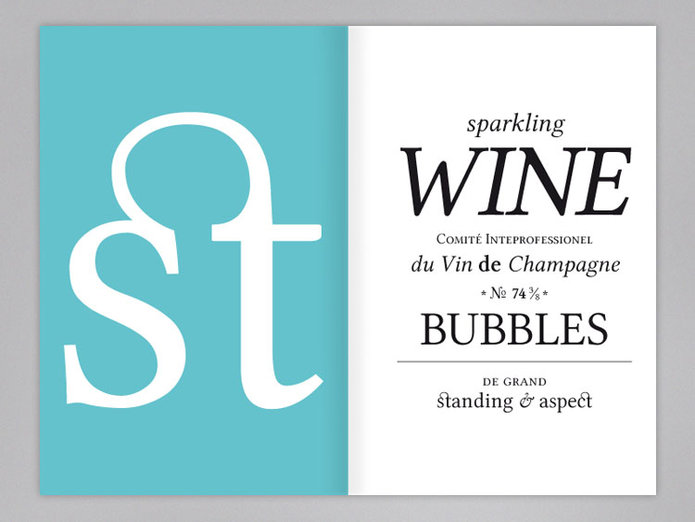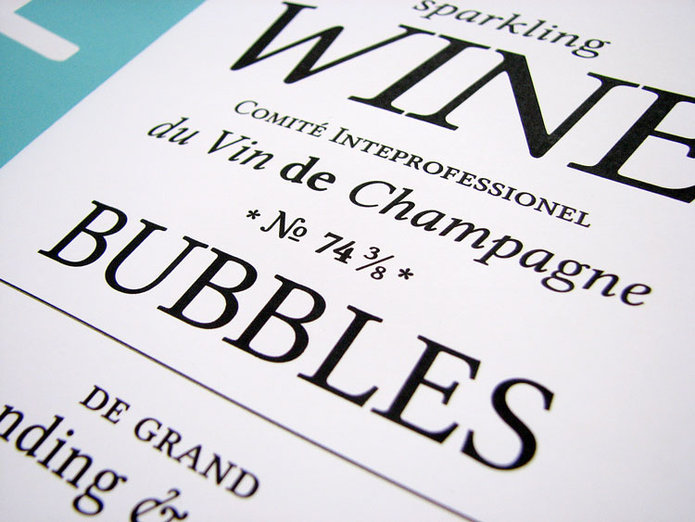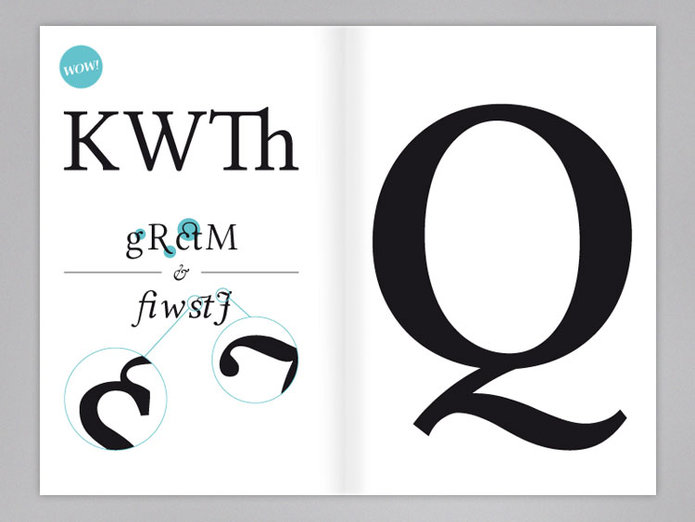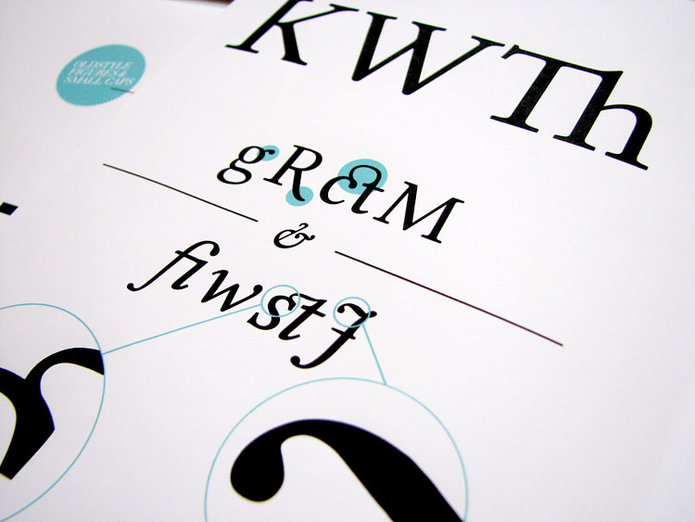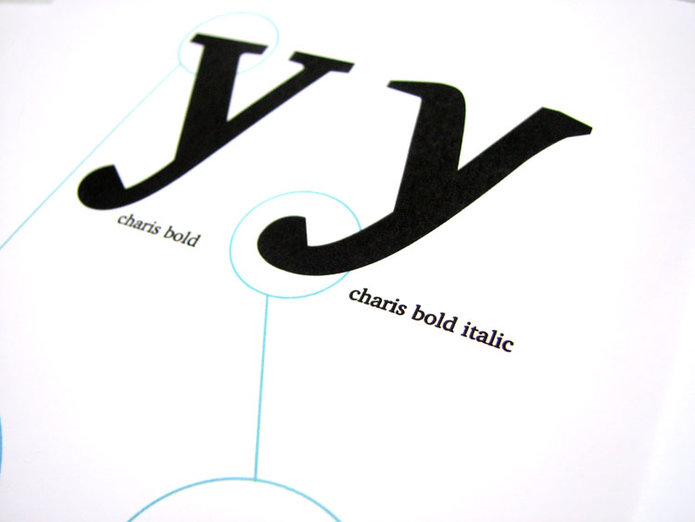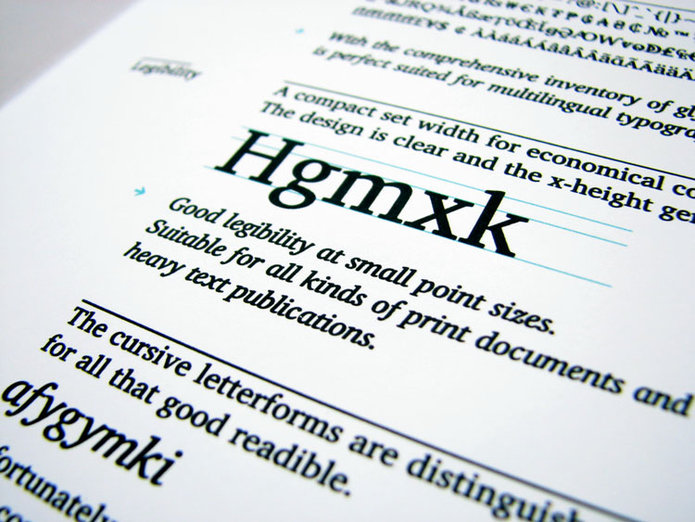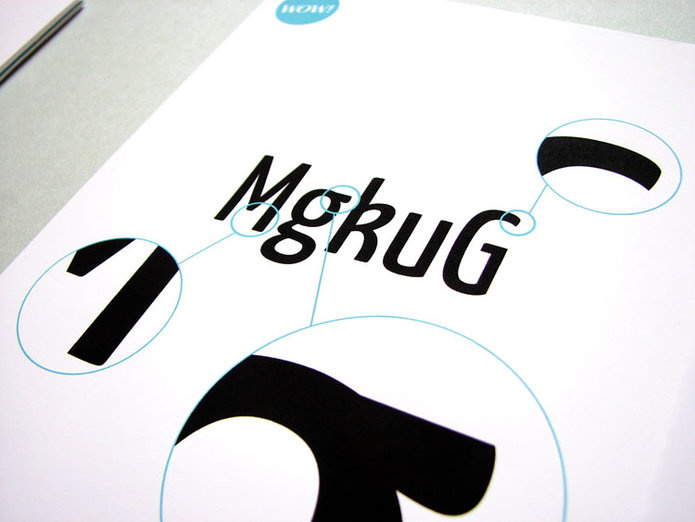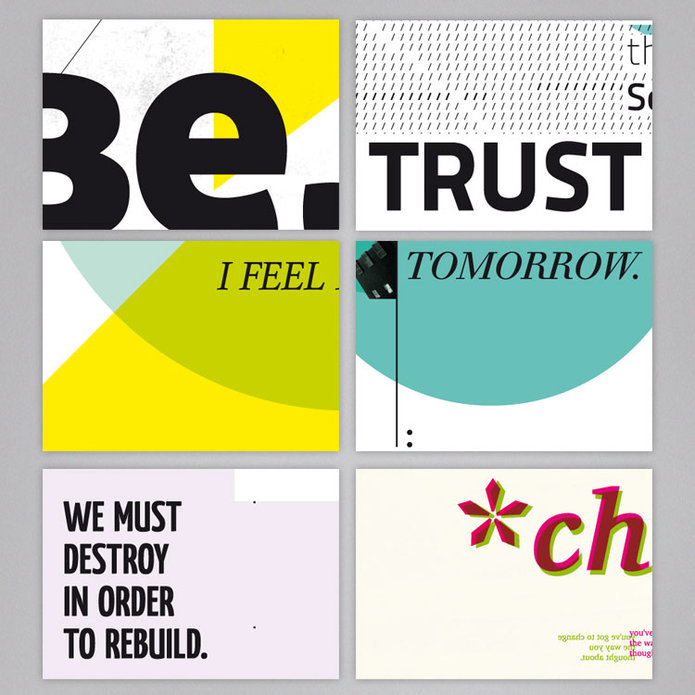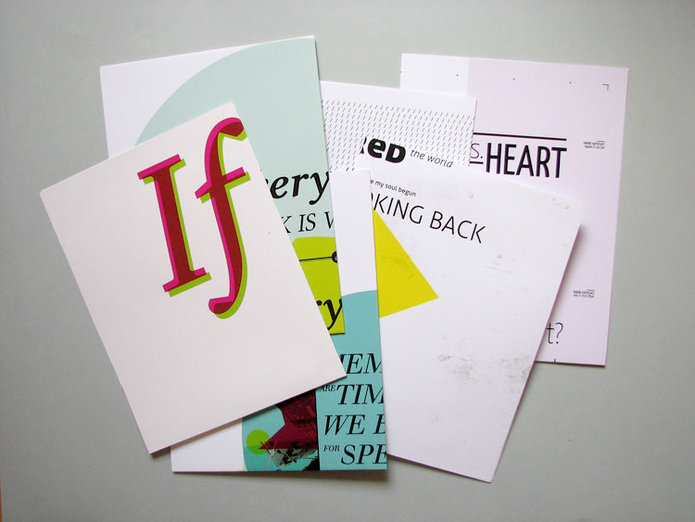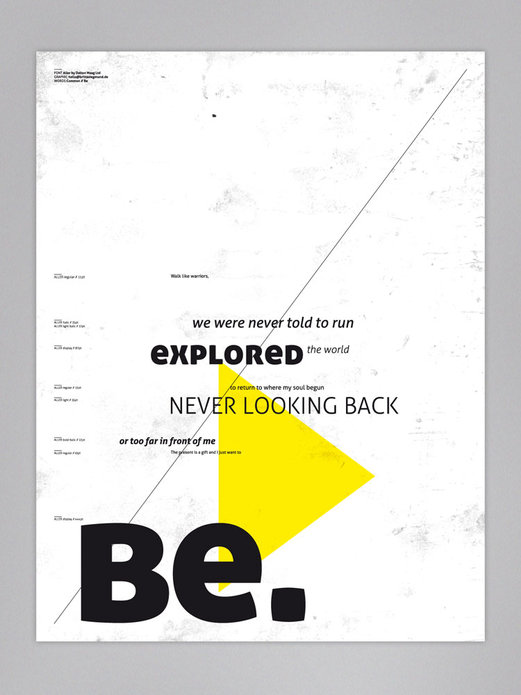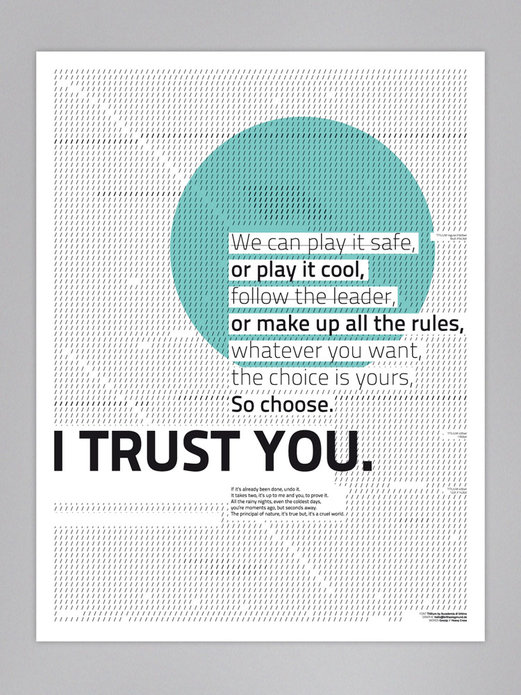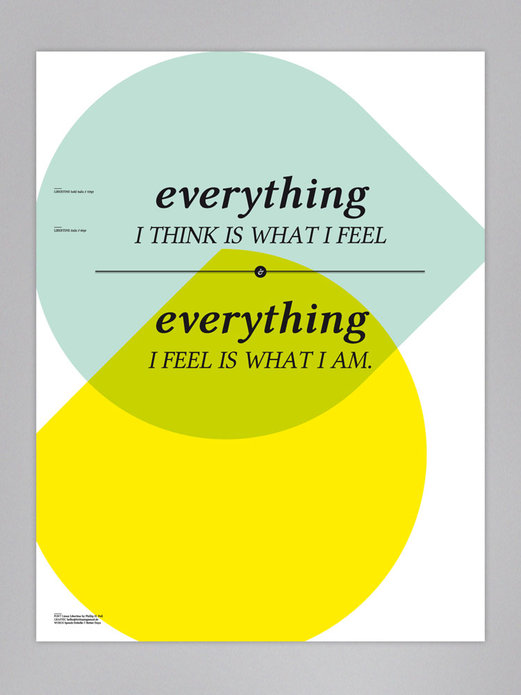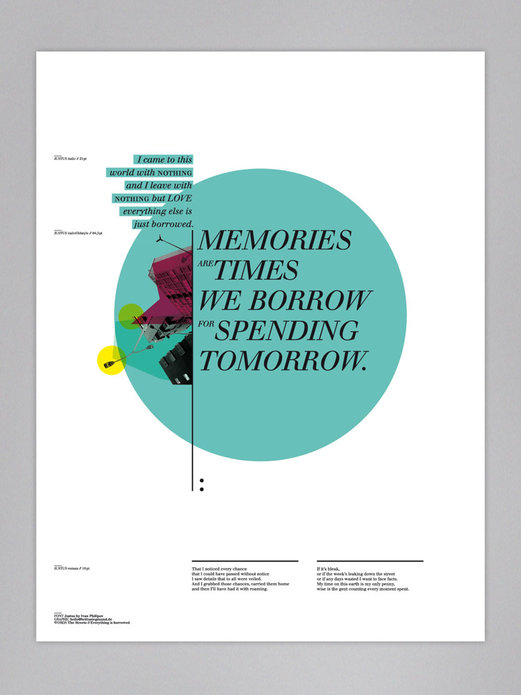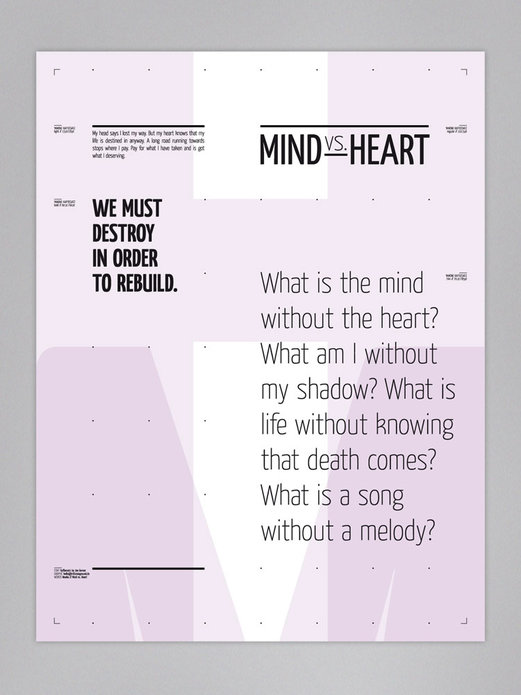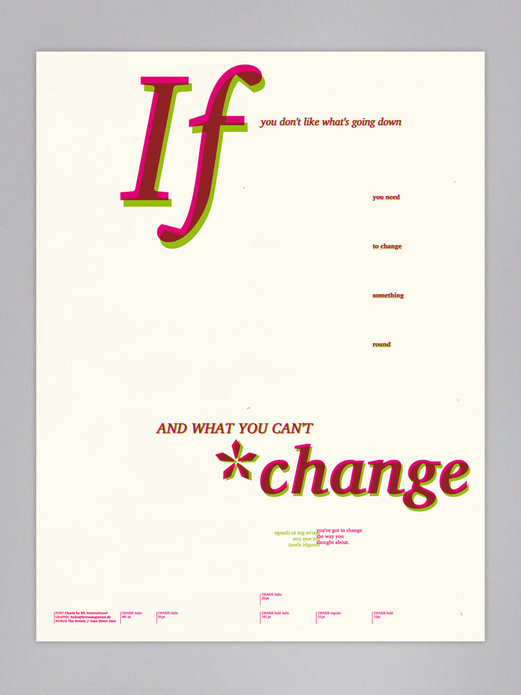 Verwandter Artikel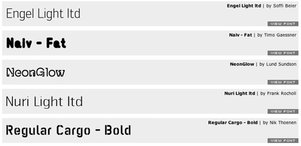 vom Verlag Die Gestalten
Hier die aktuellen Free Fonts bei DGV: Dies sind limitierte Versionen der Fonts, die sich bei DGV am Besten ...
Submitted by Tanja on 24.08.2007
Nächstes Portfolio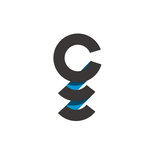 Submitted by Philippe Nicolas on 12.08.2010
in Typography
Vorheriges Portfolio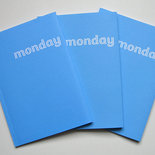 It's here! The first official Bold Monday type specimen: A5 format, 64 beautifully designed pages, produced in two ...
Submitted by Bold Monday on 10.08.2010
in Typography