Dieses Heft habe ich im Sommersemester 2010 im Rahmen eines
Workshops an der FH Bielefeld bei Gesine Grotrian-Steinweg zum
Thema Leidenschaft gestaltet. Entstanden sind fünf handgemachte
Exemplare.
Ein junger Mann und eine junge Frau begeben sich gleichzeitig, auf
verschiedenen Wegen, zu ihrem gemeinsamen Treffen, und jeder
will dem anderen sagen, was er von der ›Beziehung‹ hält.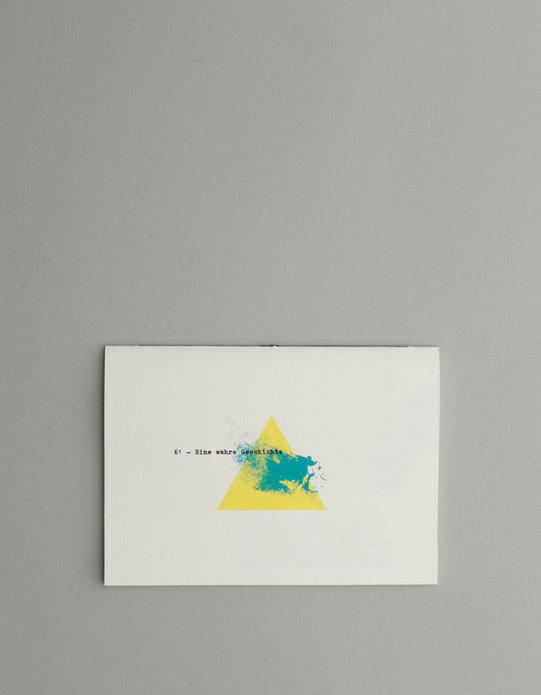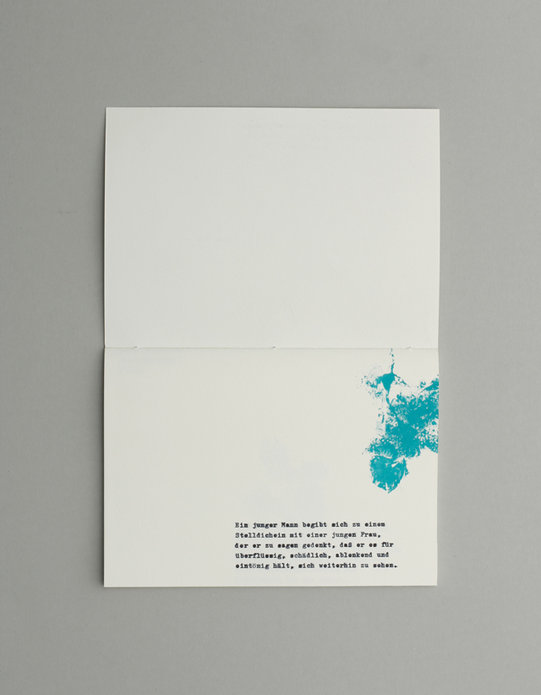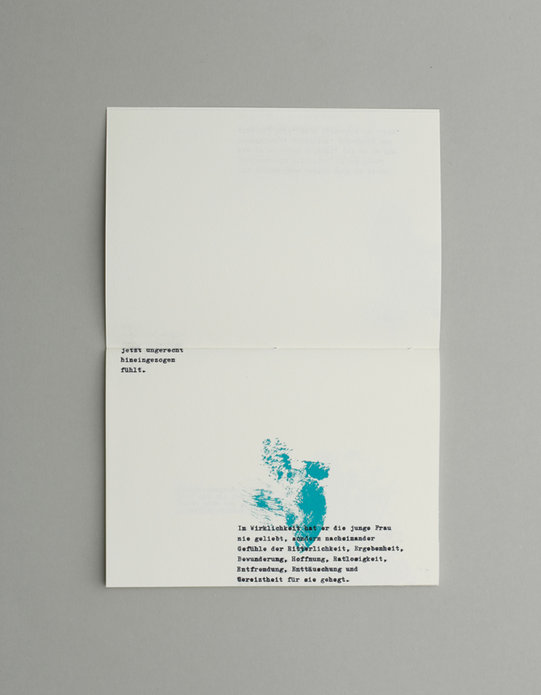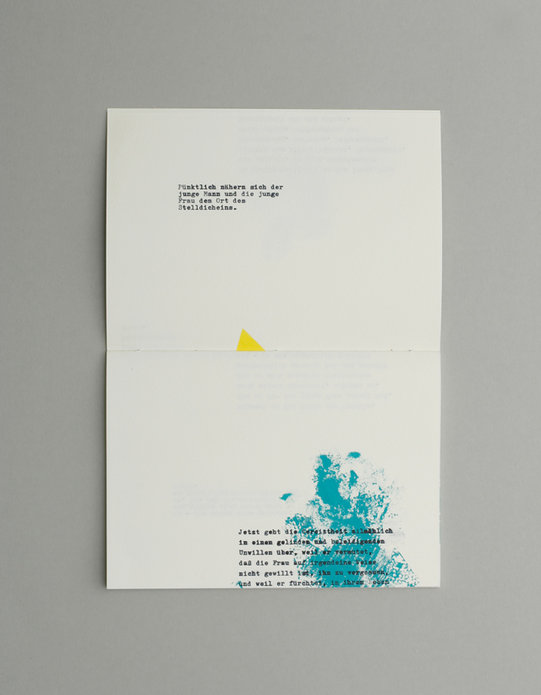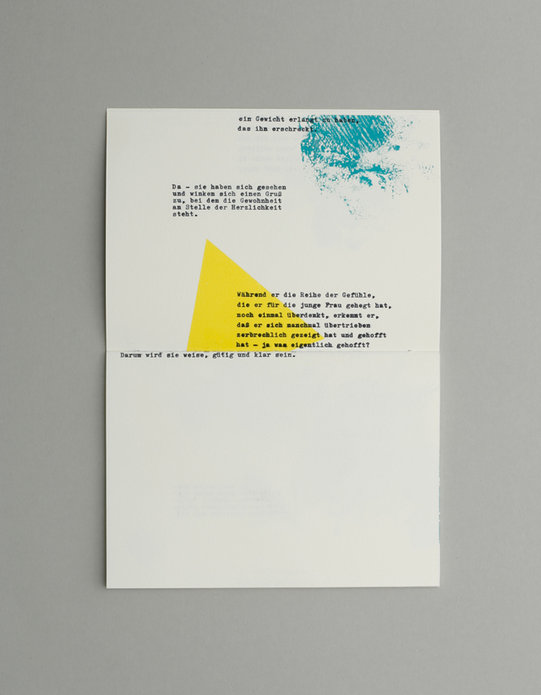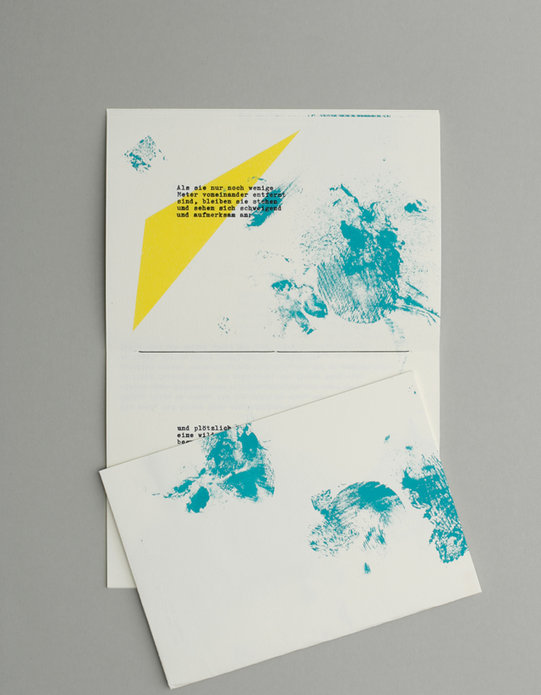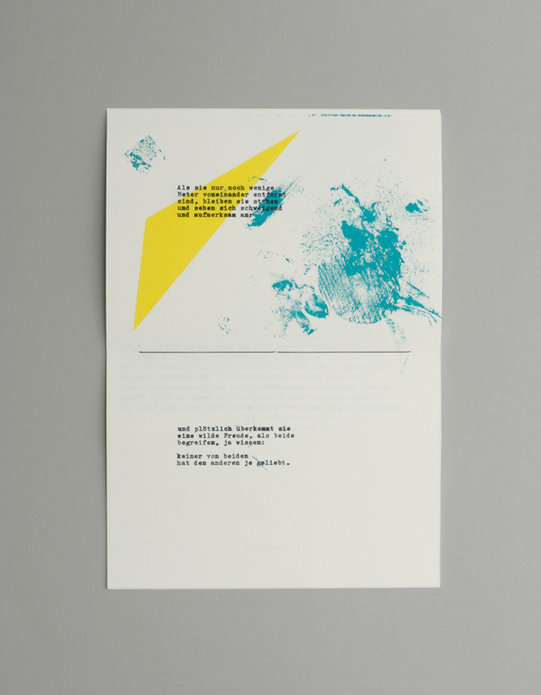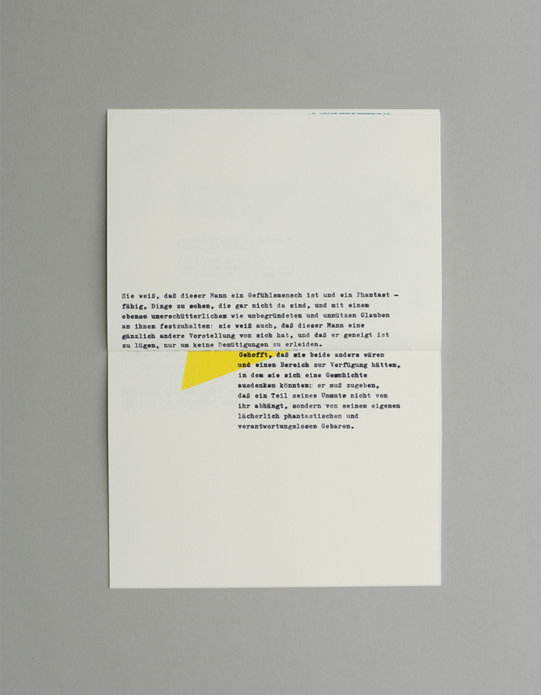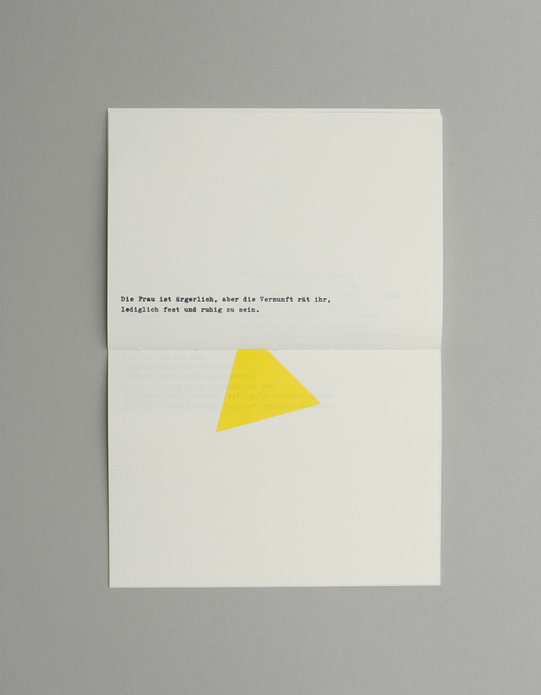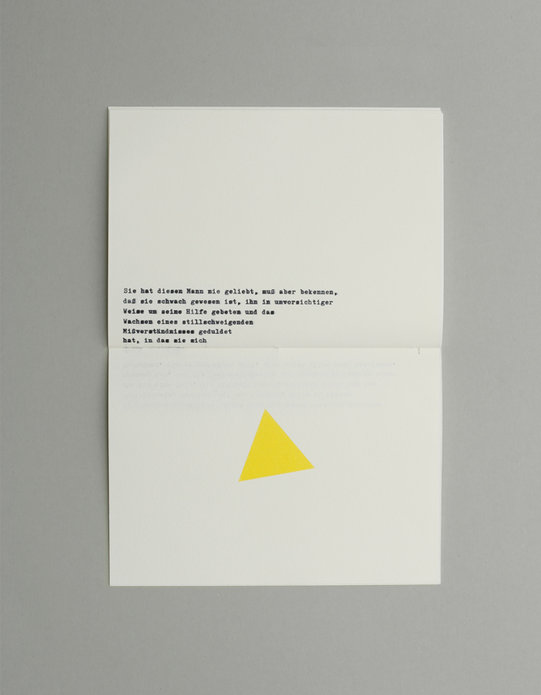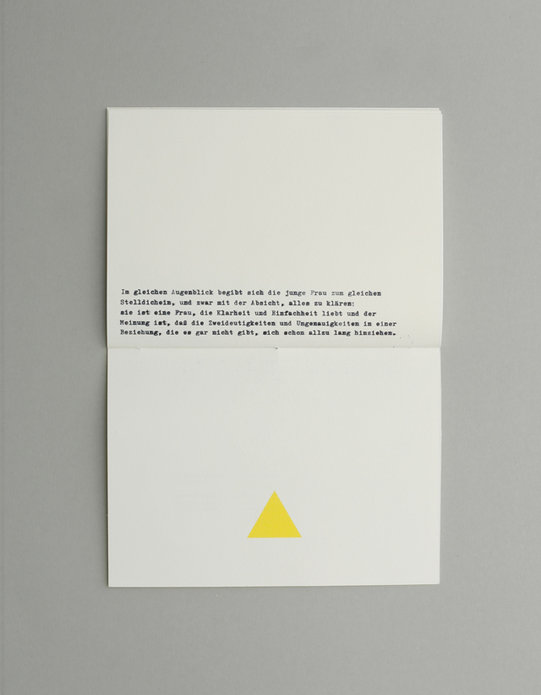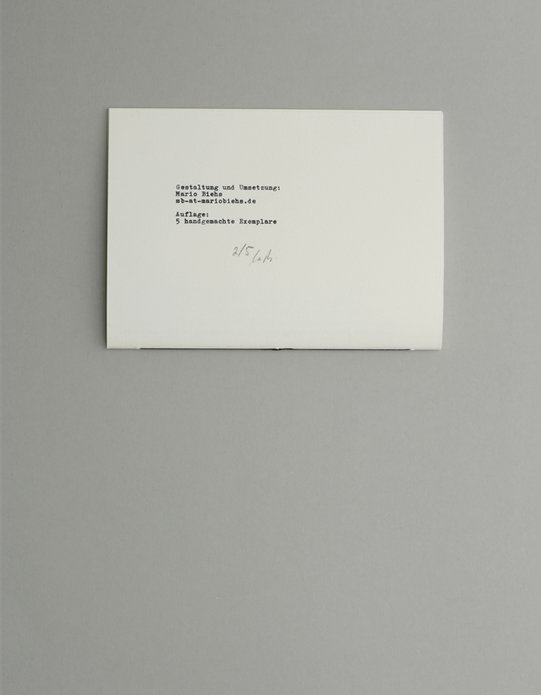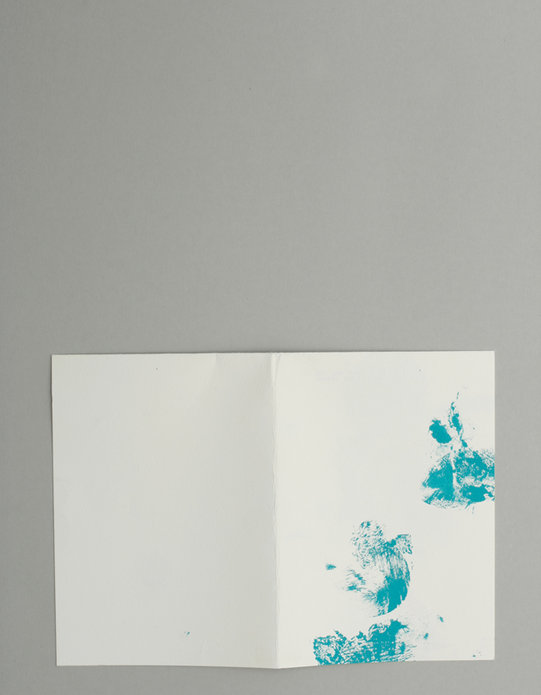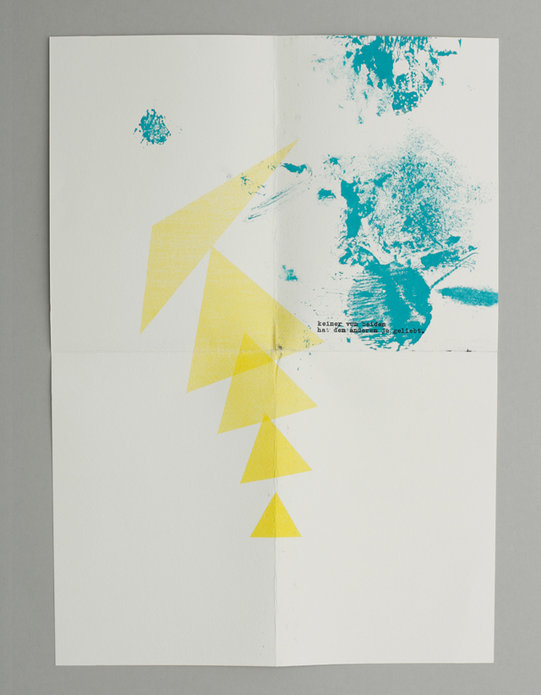 Verwandter Artikel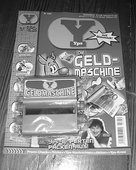 Leider!
Die Nachricht ist ja schon öfters in diversen anderen Blogs aufgetaucht: Yps ist wieder da! Ich habe die brandneue ...
Submitted by Boris on 20.08.2005
Nächstes Portfolio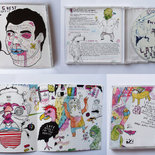 Complete Album artwork from art direction to execution that means: Illustration, design, hand made font
Submitted by Thomas Raimondi on 04.10.2010
in Illustration
Vorheriges Portfolio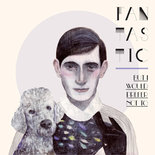 Hello! I am available for illustration and design commissions. Please don't hesitate to contact me to discuss your ...
Submitted by Laura Laakso on 30.09.2010
in Illustration