"Es gibt kein warum" is the release of context. It collects contemporary photography from well-known and upcoming photographers and their idea of time. Each set of photographer is based on narrative themes, which every photographer created at their own. The pictures varies from unpublished photoseries to random pictures or outtakes, but always ground on the pursuit of experimental thrills. This zine appears as often as possible with different contributors.
Edition of 100
140mm x 210mm
92 pages
Contributors: Janneke van der Hagen, Tatiana Lëshkina, Julia Moebus, Lukasz Wierzbowski, Sanna Helena Berger
You can order the zine at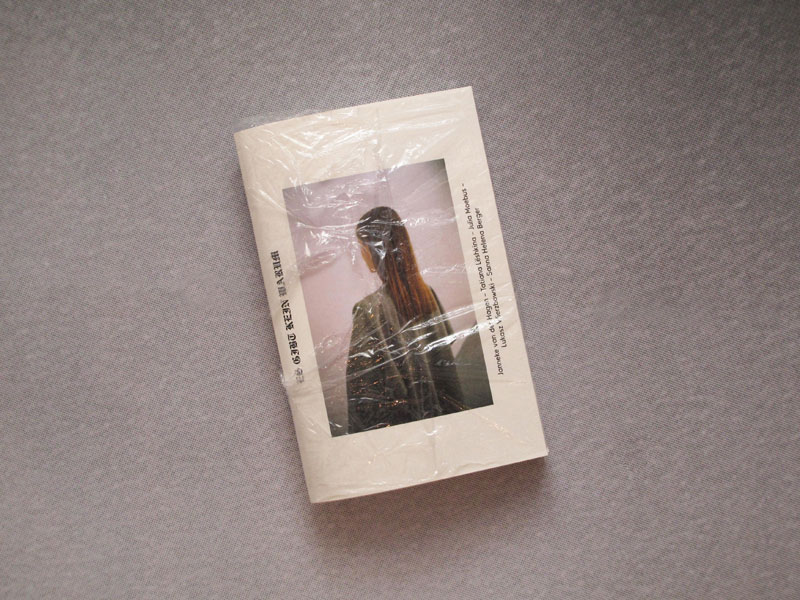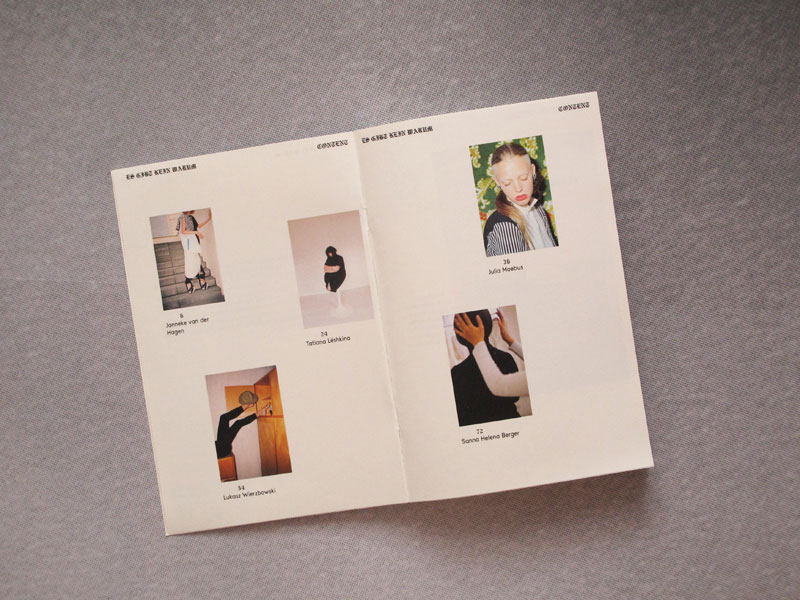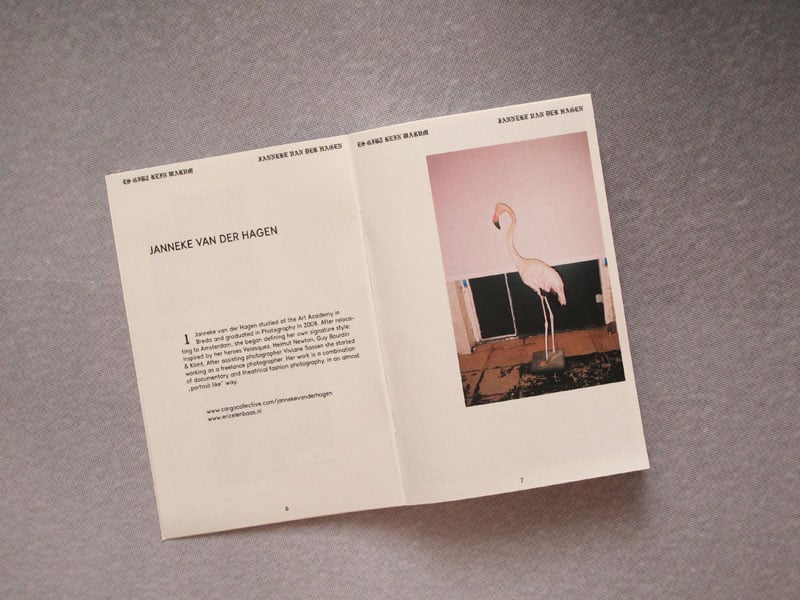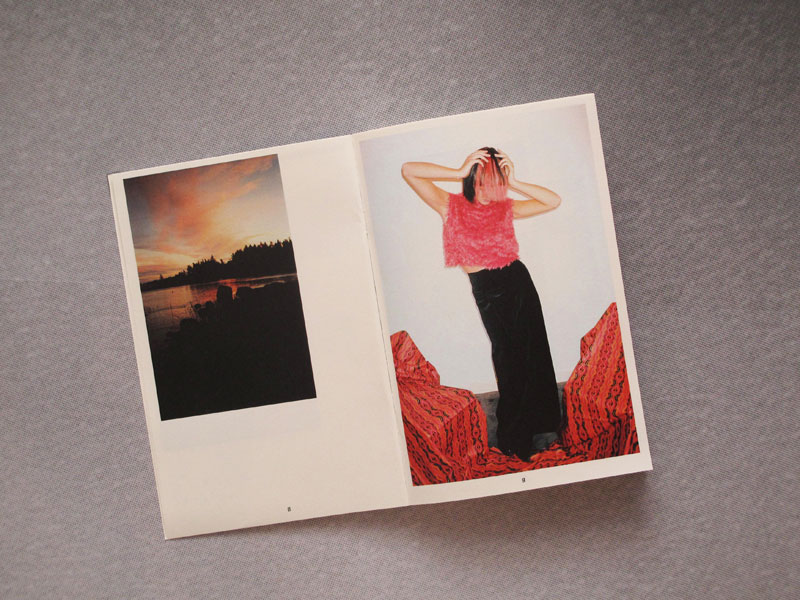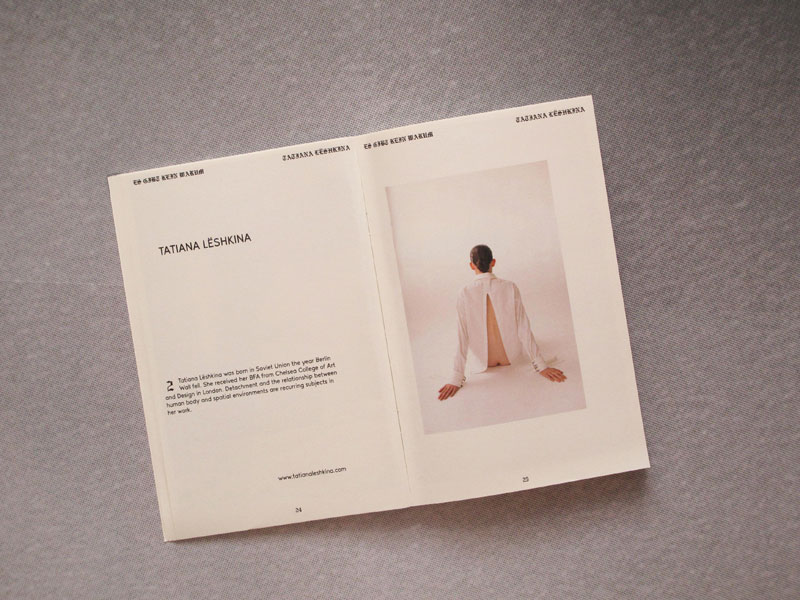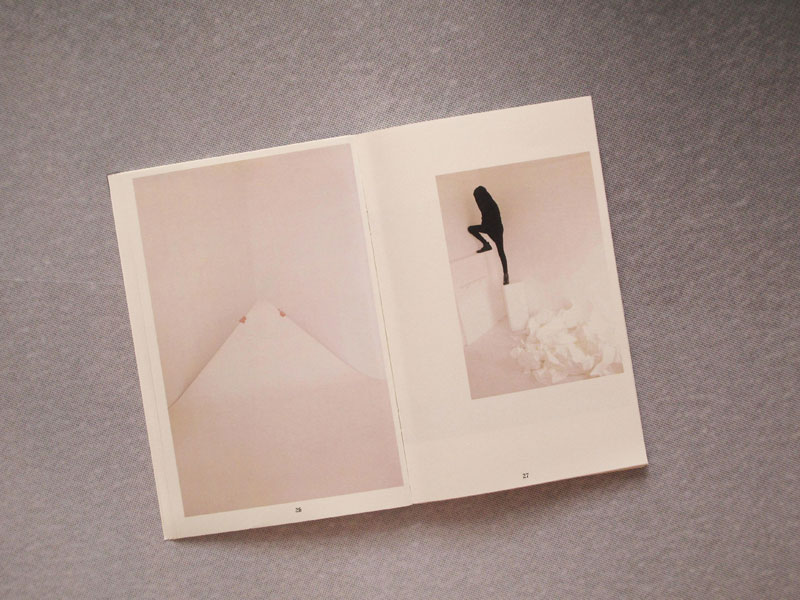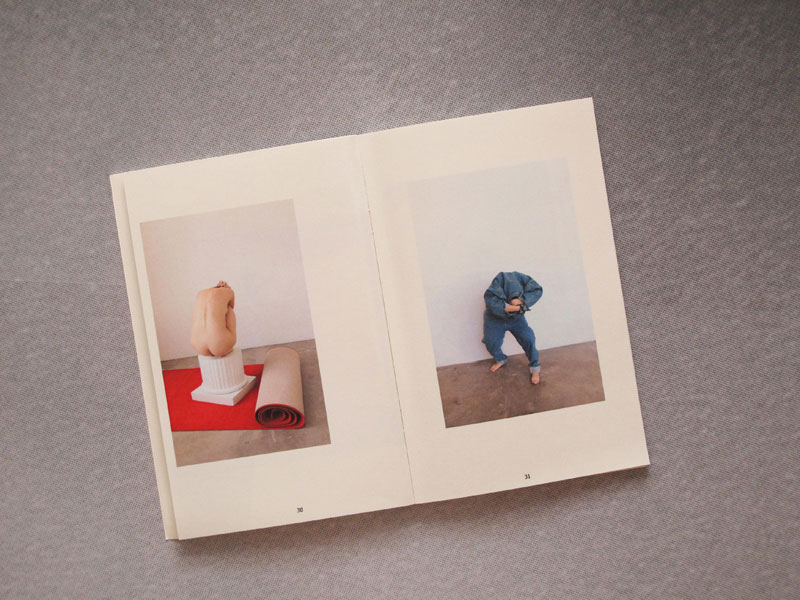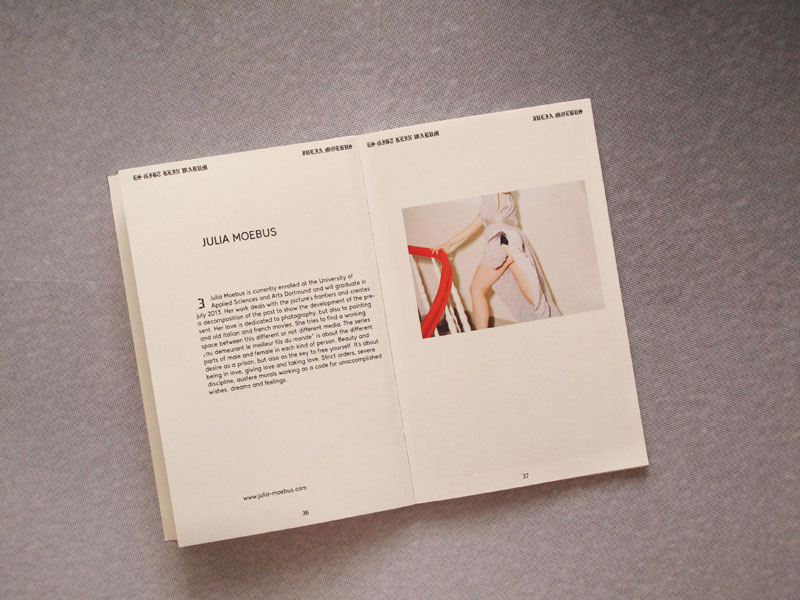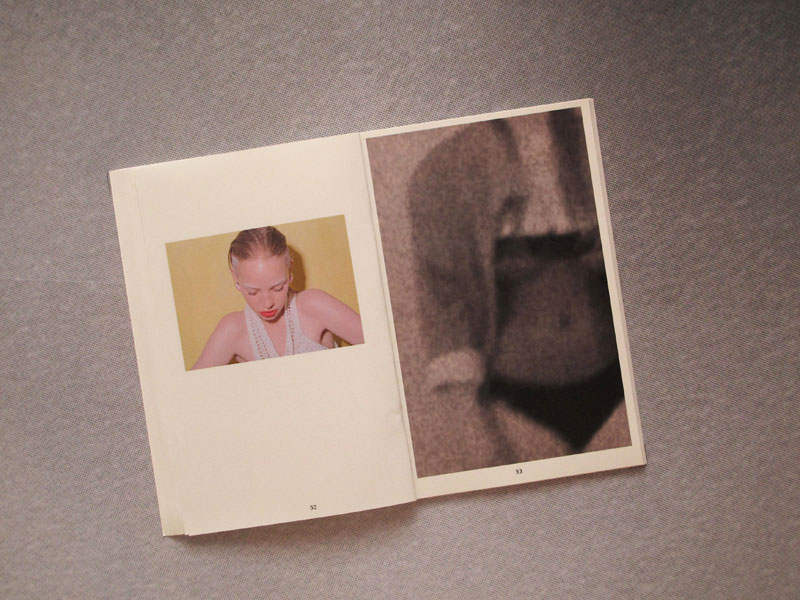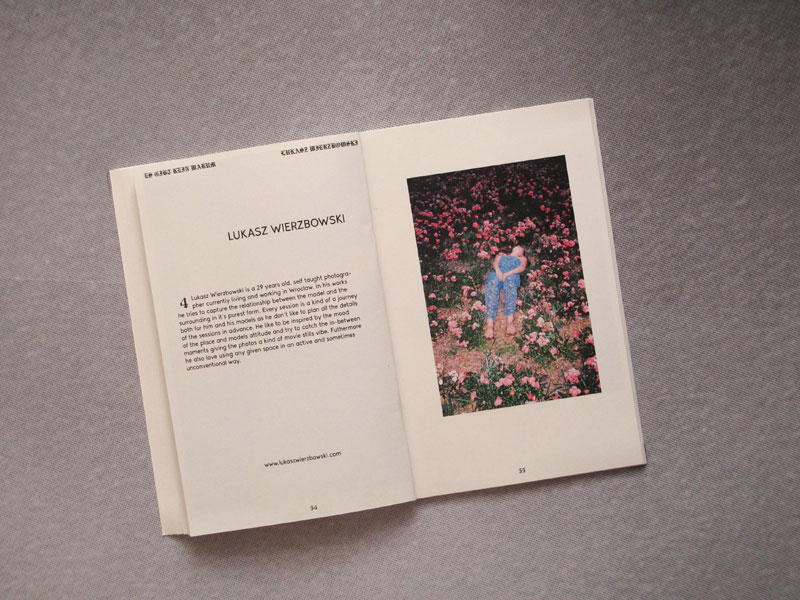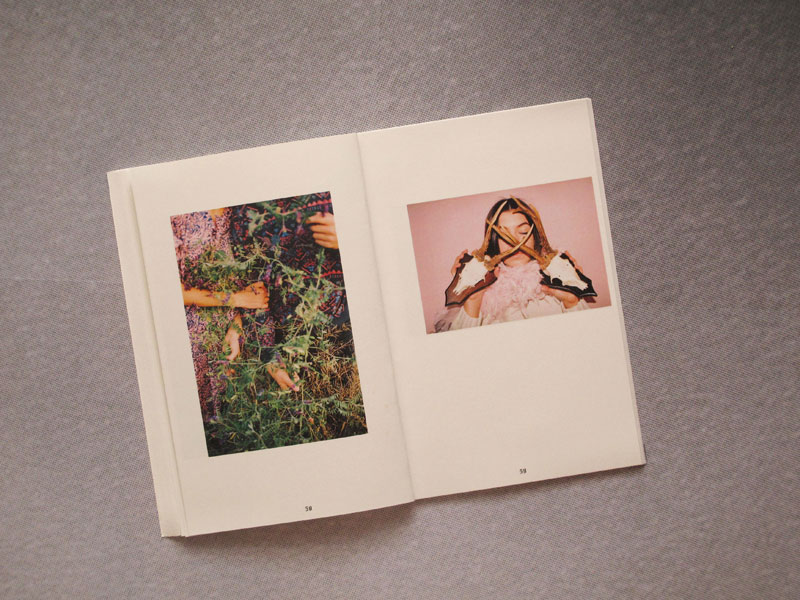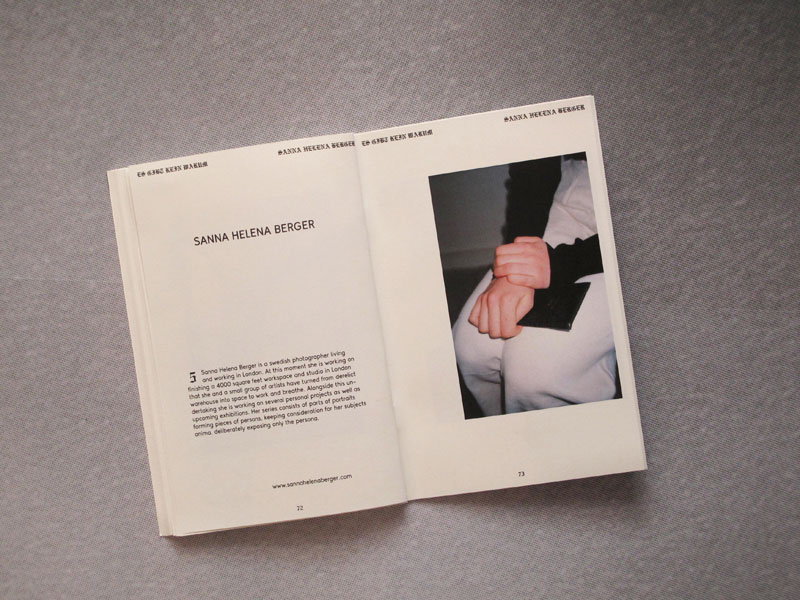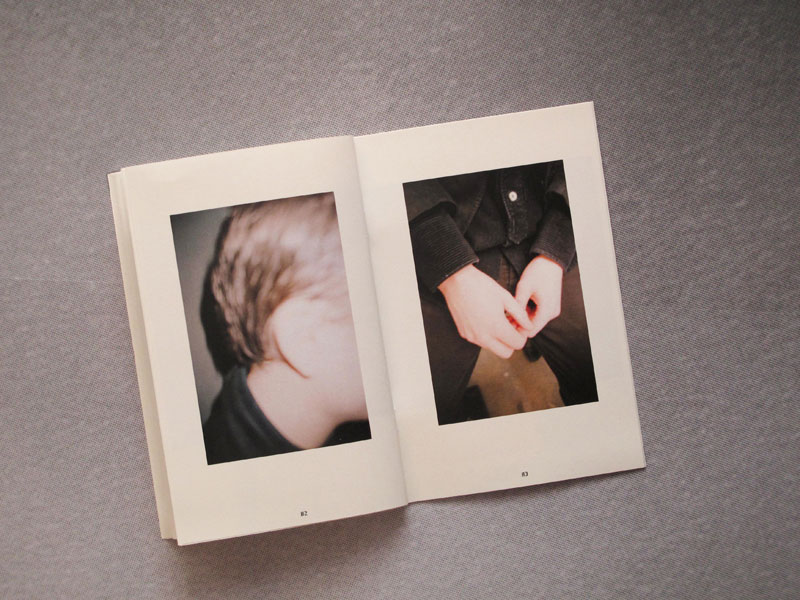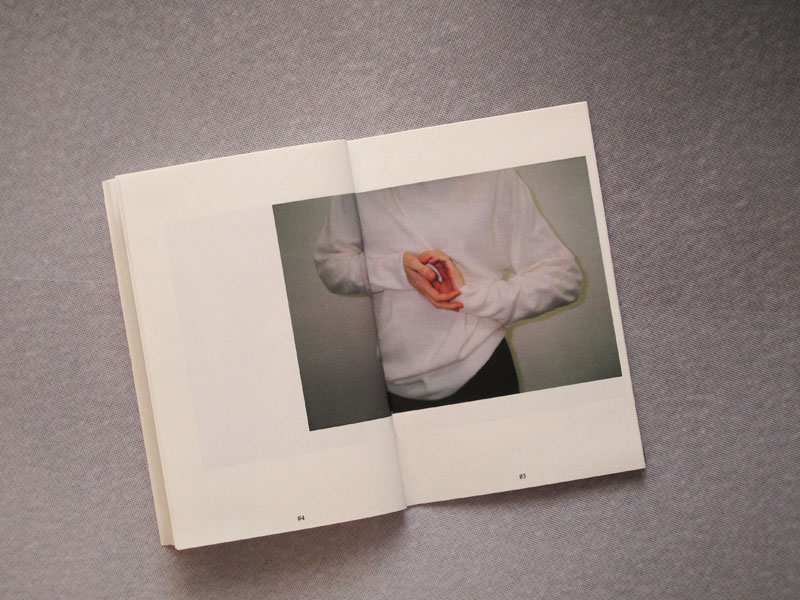 Verwandter Artikel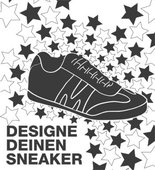 DIY Sneaker
Sneaker sind einfach die bequemsten Schuhe. Wer sie gerne trägt und zudem noch gestaltet - warum nicht selbst einen ...
Submitted by Angi on 27.04.2005
Nächstes Portfolio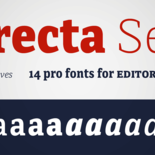 Directa Serif is a text type family designed to save space with the maximum redability. Because of its general forms ...
Submitted by outrasfontes on 07.03.2013
in Typography
Vorheriges Portfolio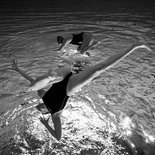 This series symbolizes the extraordinary effort and commitment of all the sport professionals who dedicate their ...
Submitted by dustweare on 03.03.2013
in Photography