Alegria is a font family for joyful communication. Designed by Ricardo Esteves and his Outras Fontes foundry.
The family consists of Alegria Roman (with upper/lowercase and oldstyle figures), Alegria Caps (with uppercase, small caps and lining figures), Alegria Bright (a small caps version with a three-dimensional feel) and Alegria Fill (that can be used as a second layer with Bright or Caps faces to create multiple colors on the text). Alegria family is suitable for short display texts and can be used in many ways you can creatively think of.
Available to test and purchase at MyFonts.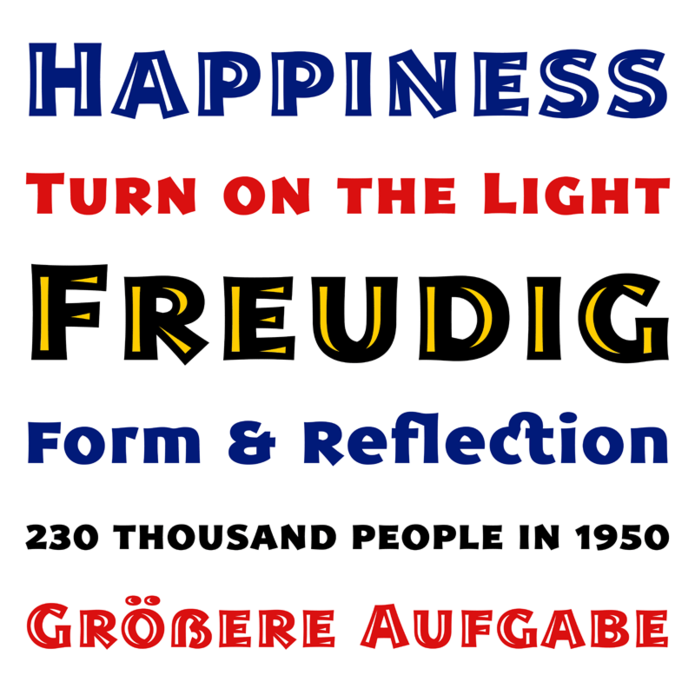 Verwandter Artikel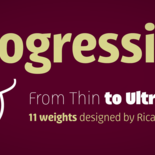 Progressiva is the new release from Outras Fontes. It is a sans serif type family for text and display usage. With ...
Submitted by outrasfontes on 09.10.2013
in Typography
Nächstes Portfolio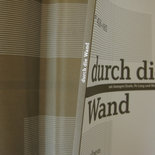 Für die Kunstausstellung «durch die Wand» in Freiburg im Breisgau hat Charis Arnold www.charisarnold.ch den Katalog ...
Submitted by Charis Arnold on 30.10.2010
in Graphics
Vorheriges Portfolio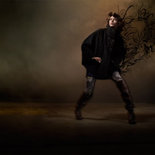 Zusammen mit Alexandra Dietl und Daniel Sommer entwickelte Melville Art Director Johannes König ein Konzept für ein ...
Submitted by JOJO on 26.10.2010
in Illustration