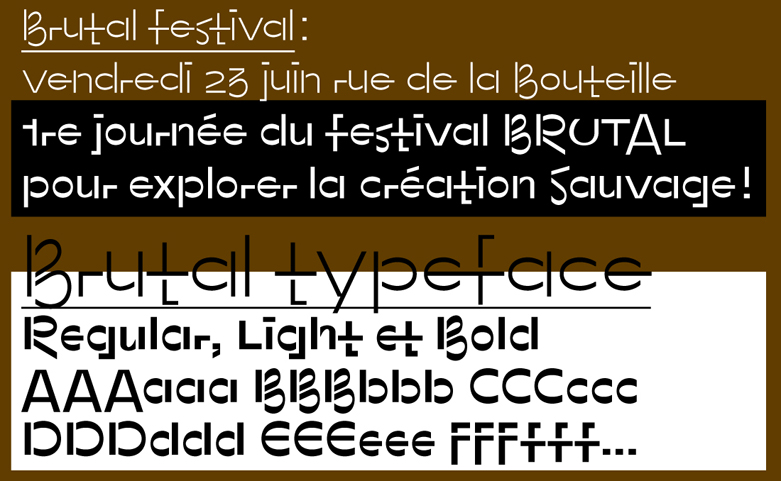 Brutal is a not stencil calligraphic typeface designed by Benoît Bodhuin in light, regular and bold.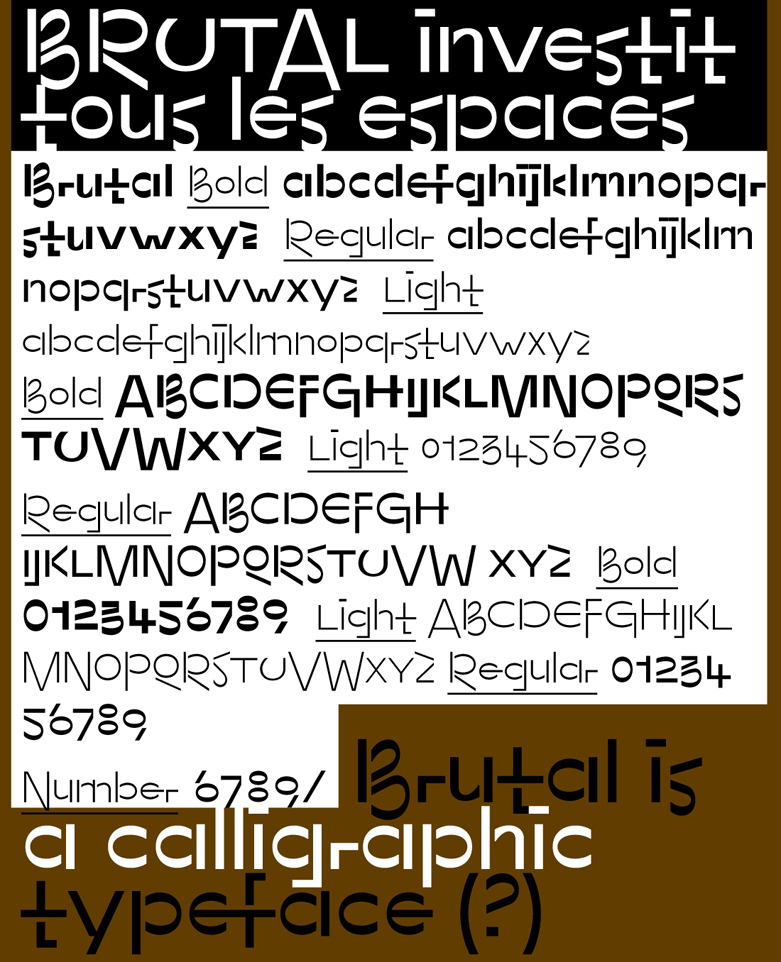 language: all latin glyphs
Brutal in use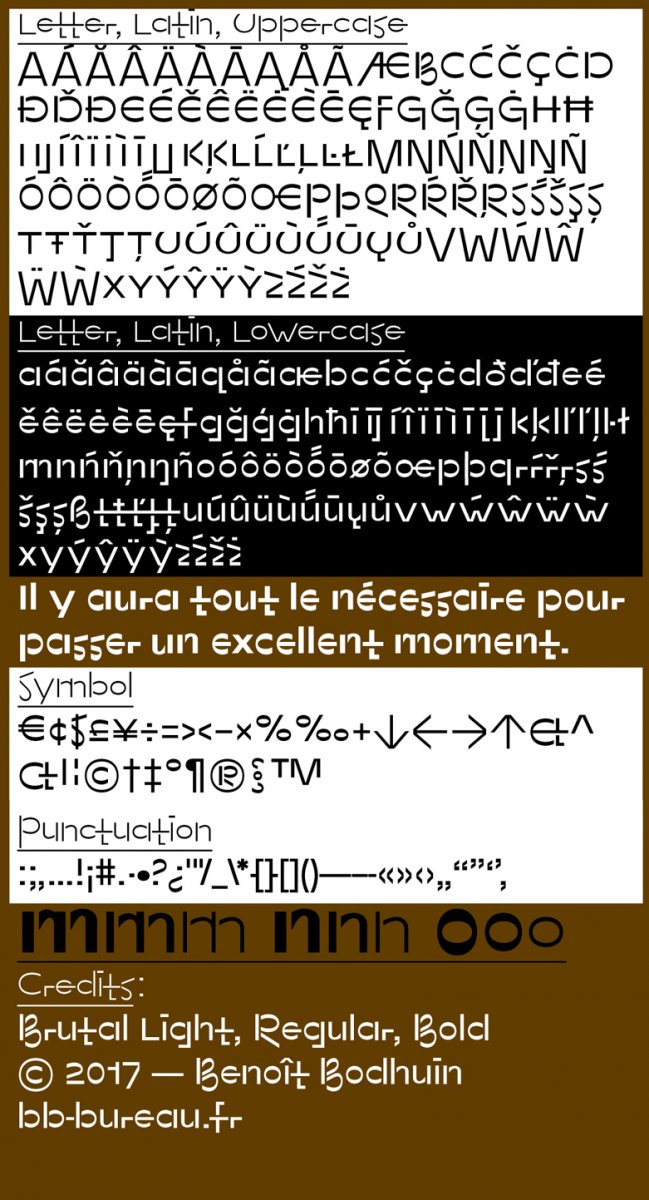 Available at www.bb-bureau.fr
Single style: 40 €
3 styles: 100 €
Verwandter Artikel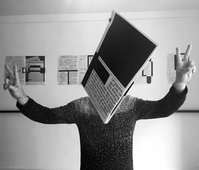 Benoît Bodhuin, Meister der kreativen Schriftgestaltung, präsentiert seine neusten Schriften in einem 12-seitigen ...
Submitted by Nicole Lichtner on 03.11.2017
Nächstes Portfolio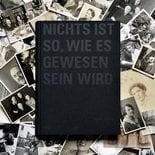 "Nichts ist so, wie es gewesen sein wird" Dieses Buch widmet sich dem Wichtigsten, das wir haben: unserem ...
Submitted by laura.herbst on 18.09.2017
in Design
Vorheriges Portfolio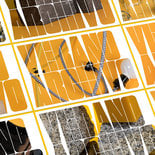 Archivo is probably the most the beautiful space for architecture and design in Mexico City. It is ...
Submitted by TwoPointsNet on 11.09.2017
in Design