Elastik is a grotesk with elastic punctuation & diacritical mark in 4 styles: A (small), B (normal), C (big) and D (very too big)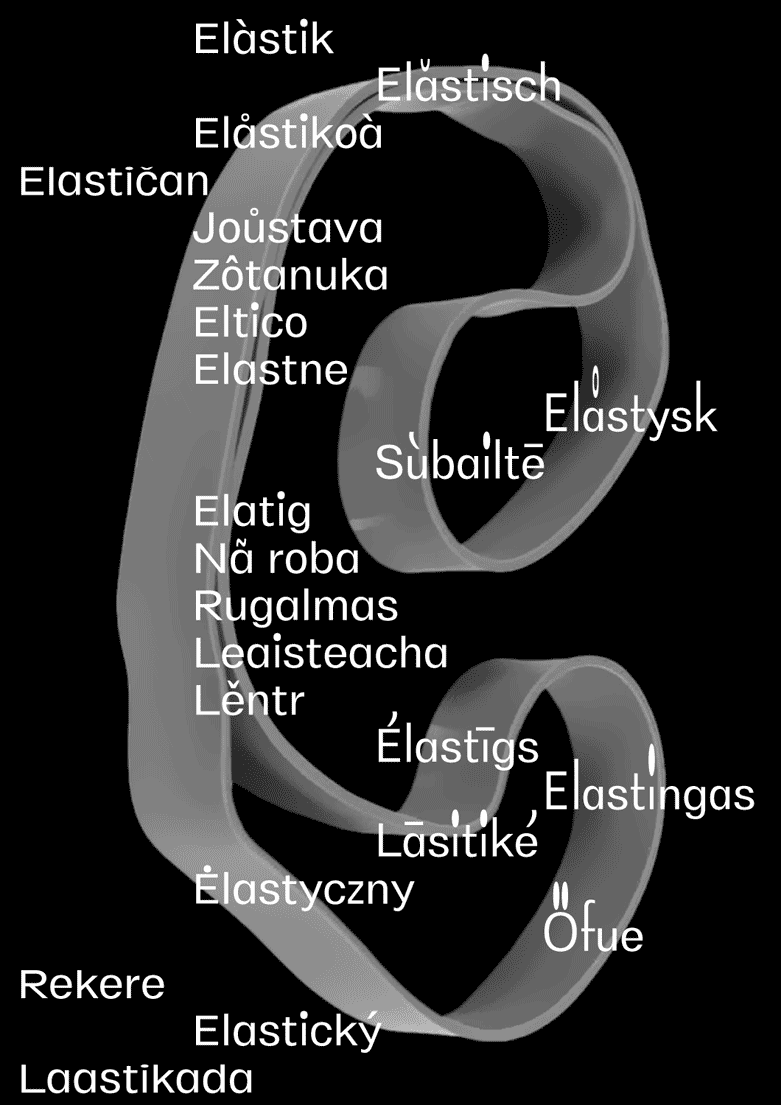 All latin glyphs
Single style: 40 €
4 styles: 100 €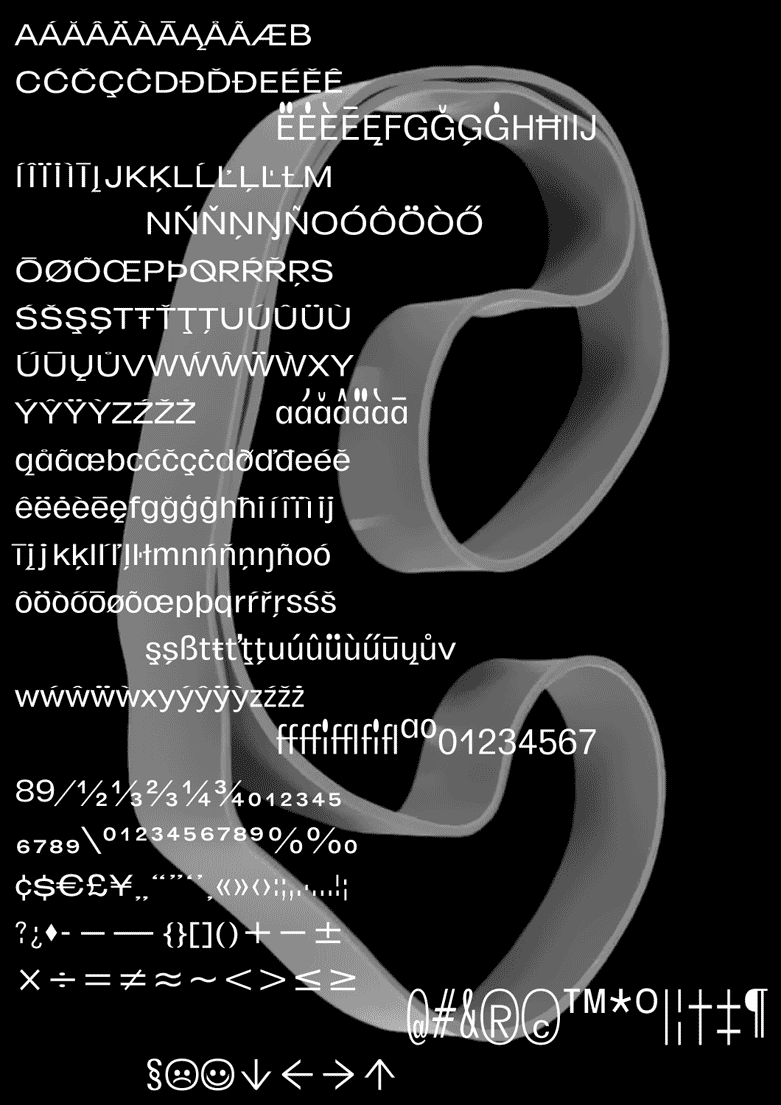 Available at bb-bureau.fr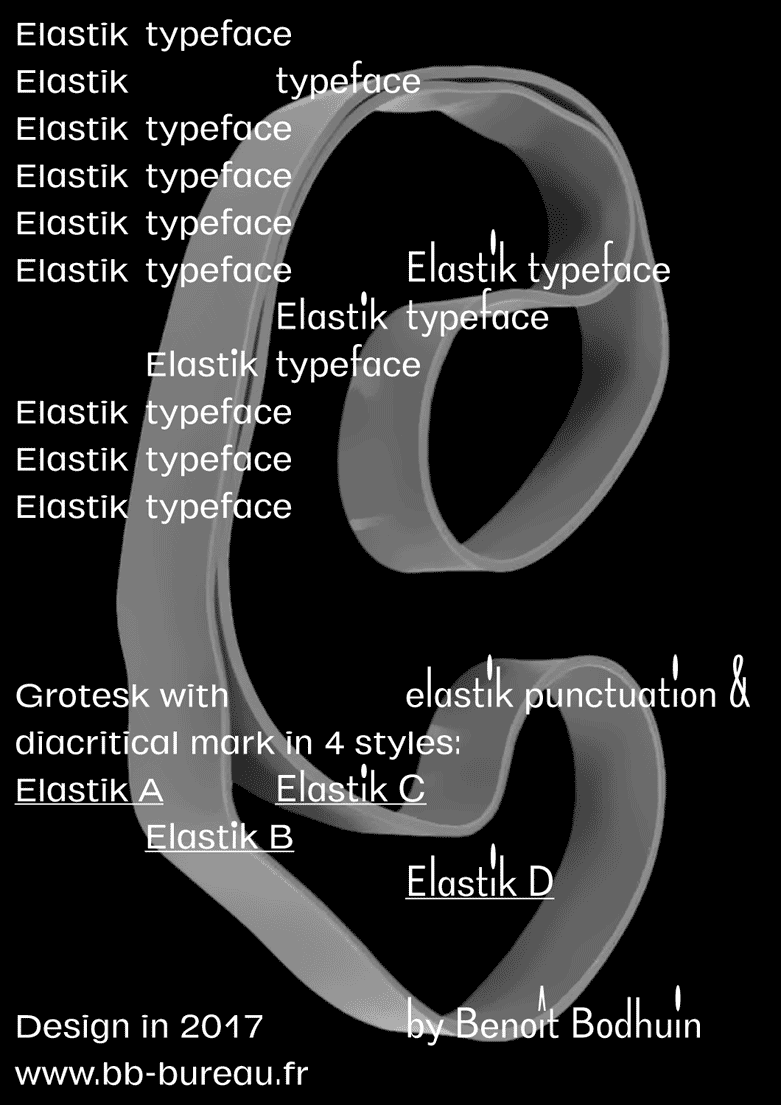 Verwandter Artikel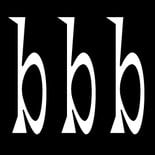 Expressive serif (triangular and curved) type kicking up weight, width and contrast — in 4 styles: light, regular, ...
Submitted by Benoît Bodhuin on 24.06.2016
Nächstes Portfolio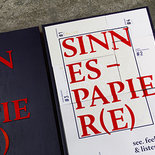 Bachelorarbeit 2017 Sinnes-Papier(e)see. feel. smell. & listen. Wie wird Papier im digitalen Zeitalter ...
Submitted by sarah_schott on 23.02.2017
in Design
Vorheriges Portfolio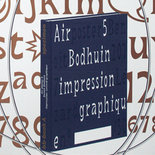 Narrative specimen posters showing with humor bb-book A typeface 30 x 4 numbered posters (60 x 80 cm) designed for ...
Submitted by Benoît Bodhuin on 15.02.2017
in Graphics