Prinz Apfel ist ein Taschenkalender. Schön ist er – vor allem schön bunt. Tanzen kann er nicht, aber dir jeden Tag versüßen!
Prinz Apfel ist ein Kalender mit 53 liebevoll illustrierten Kunstwerken – jede Woche erfreut eine neue Illustration die Herzen von groß und klein! Tauche ein in die bunte Welt und lass dich verzaubern! Diese Schmuckstücke sind für alle, die das Leben schätzen und genießen!
Neben Terminen hat Eure Hoheit auch ein offenes Ohr für Geheimnisse – dazwischen können Verabredungen eingetragen werden oder wichtige Termine wie Muttis Geburtstag. So macht Planen Freude!
Jeder kann ein Prinz Apfel sein!
Alle Schmuckstücke können unter www.prinzapel.com bestaunt werden.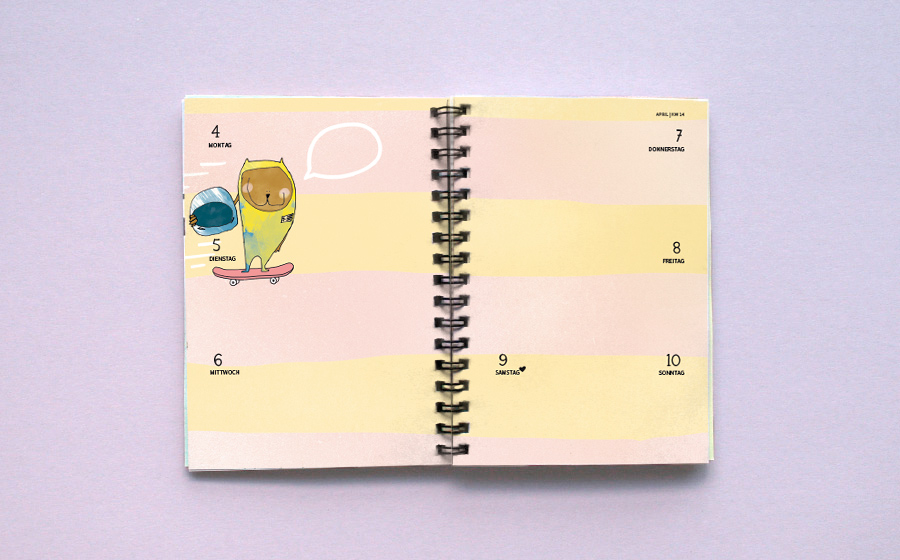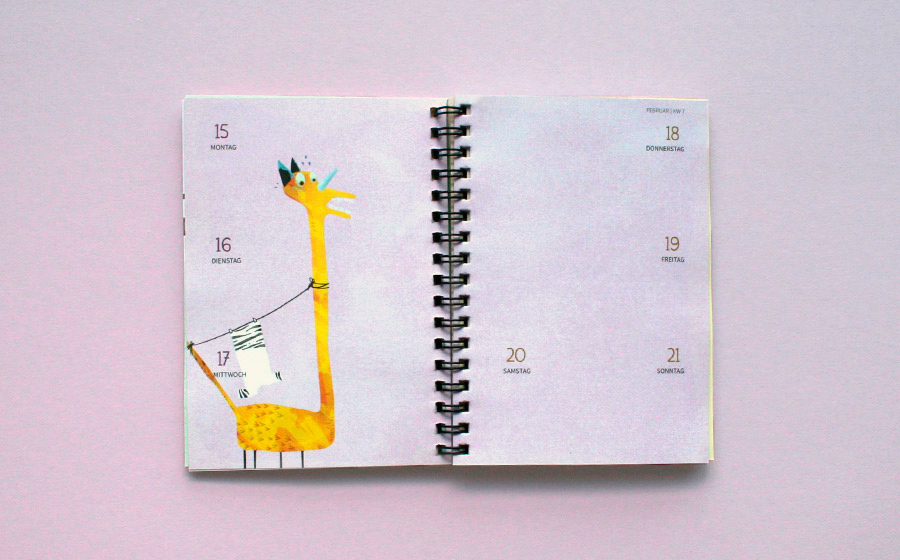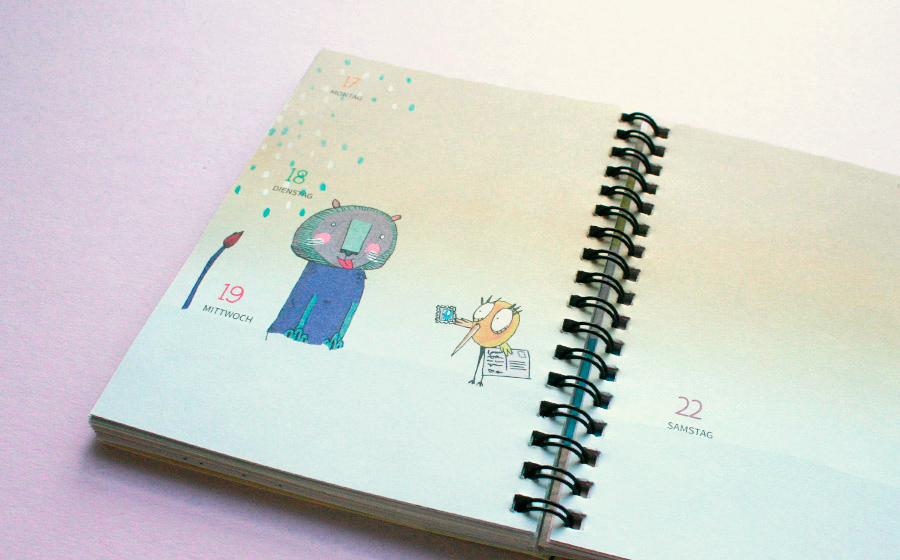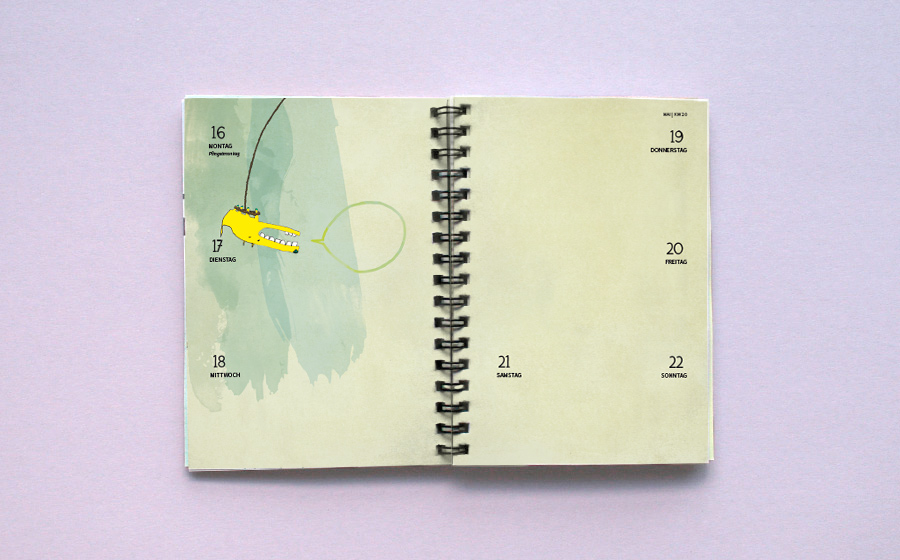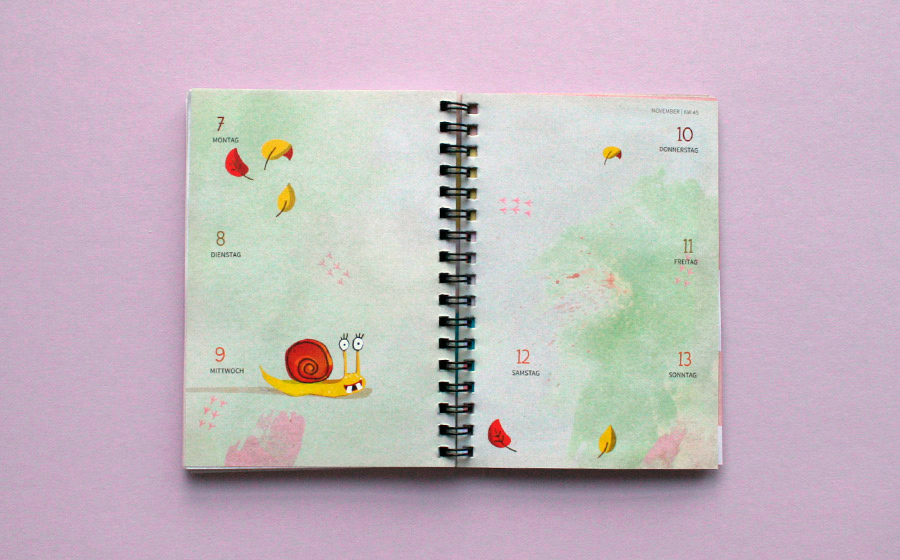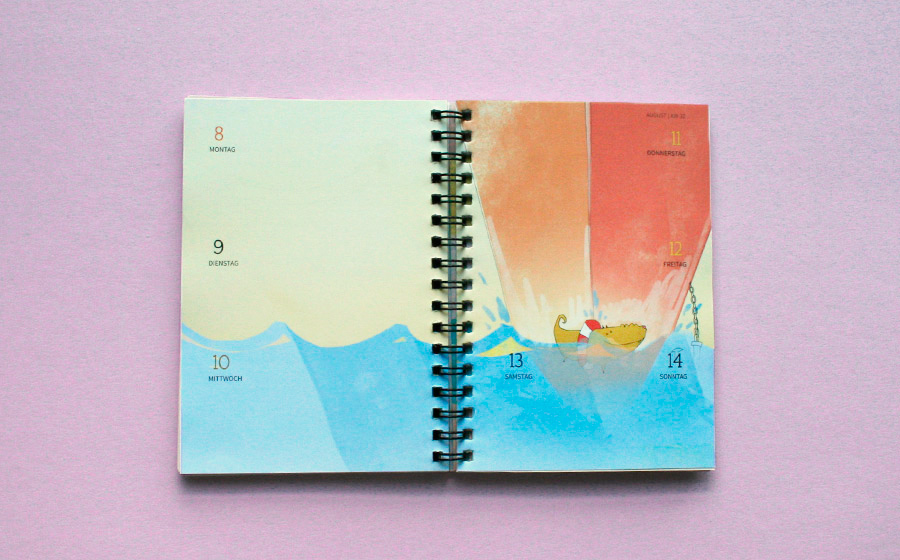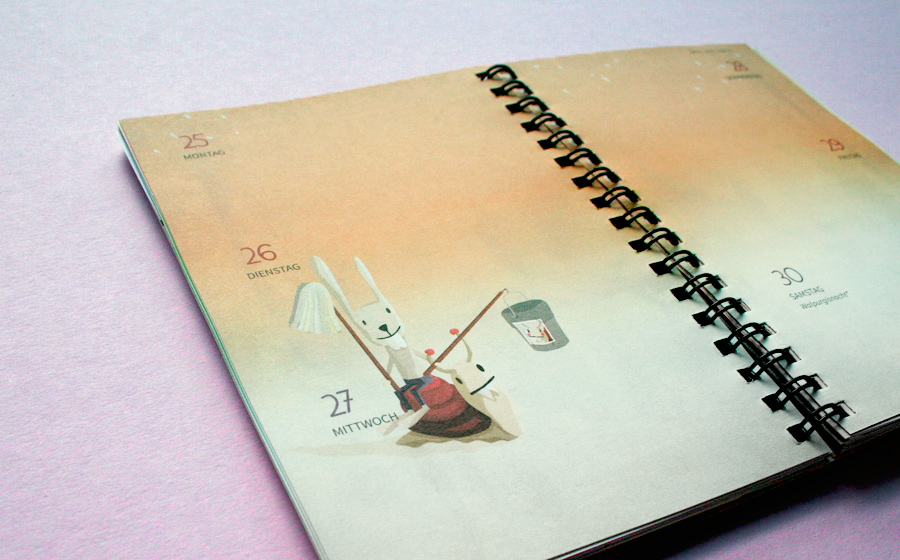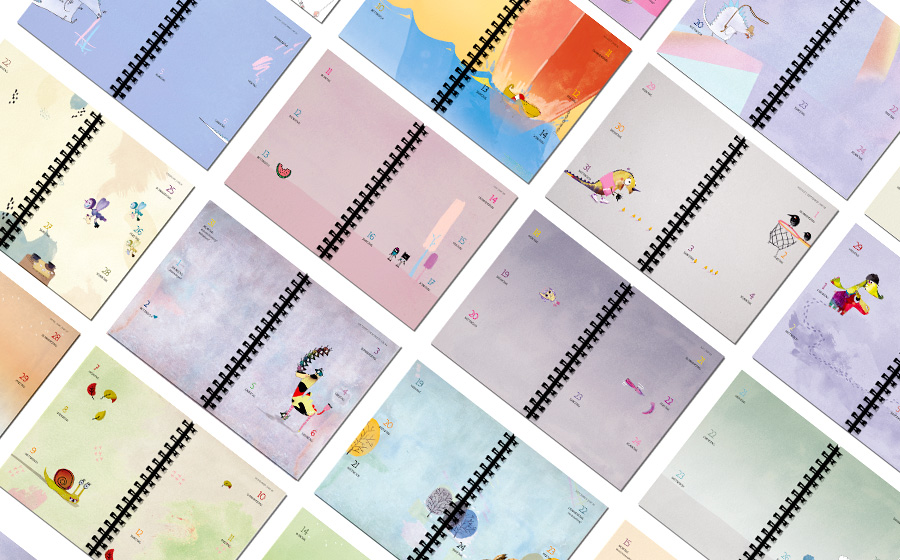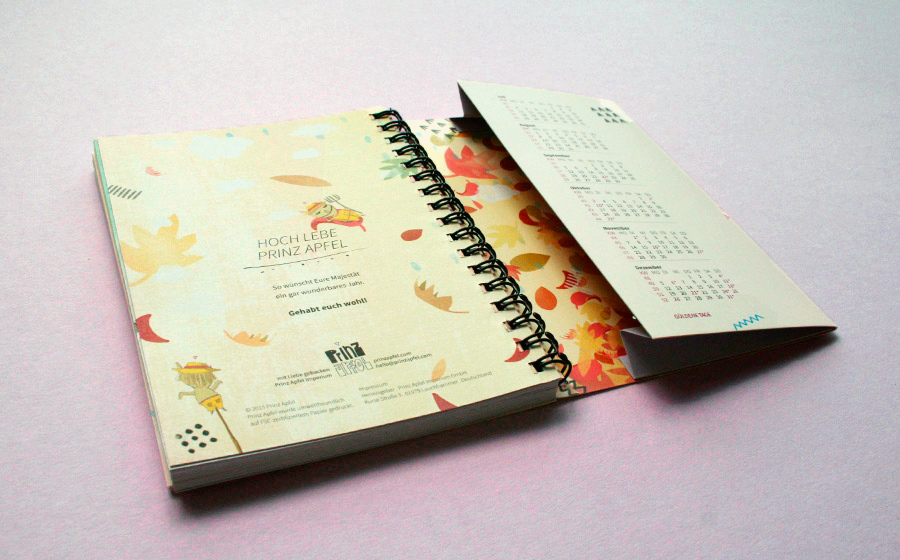 Verwandter Artikel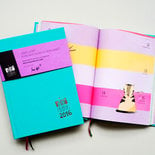 Heidewitzka! 53 illustrierte Wochenseiten für ein glückliches 2016 – die Prinz Apfel Kalender sind da! Prinz ...
Submitted by PrinzApfel on 02.11.2015
in Design
Nächstes Portfolio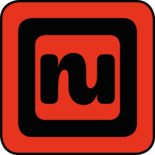 Runde Wien Pro – rounded corners for urban fonts Runde Wien Pro is the rounded version of Ekke Wolf's Wien Pro ...
Submitted by ekke wolf on 07.12.2015
in Typography
Vorheriges Portfolio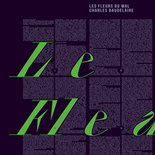 Bookster "Les Fleurs du mal" designed by Benoît Bodhuin
Submitted by Benoît Bodhuin on 03.12.2015
in Graphics