In Deutschland wird gerade viel demonstriert. Für die Bildung, gegen Atomkraft, für den Tierschutz oder gegen die Klimaerwärmung, immer mehr Menschen treibt es auf die Strassen. Daher habe ich fürs kommende Jahr einen Einblattkalender gestaltet, mit dem man sich die Demo mit nach Hause nehmen kann. Kalender 2011 "Demo", DIN A1 (594 x 841 mm), Bilderdruck matt, 135 gr. Zu bestellen auf: www.lilli-langenheim.com.
More and more people in Germany started to speak up these days. Wheter it was for education, against nuclear energy, for animal rights or against global warming people go on the street these days to protest loudly. Therefore I designed a calendar so you can take the demonstration home with you. Calendar 2011 " Demo", DIN A1 (594 x 841 mm),Pictureprint matt, 135 gr. Order at: www.lilli-langenheim.com.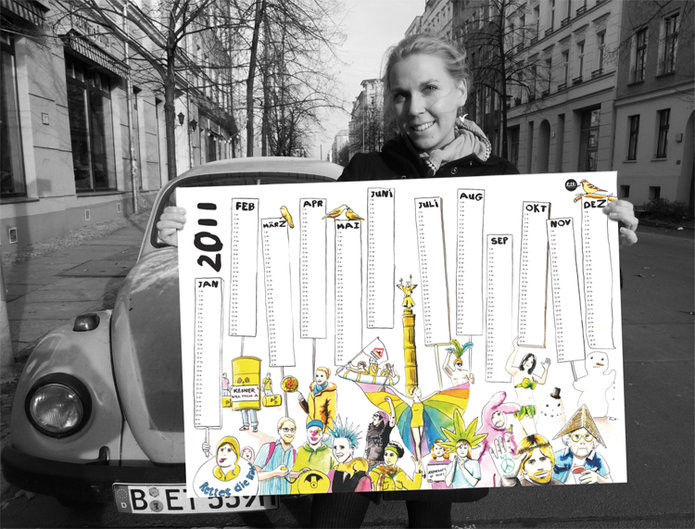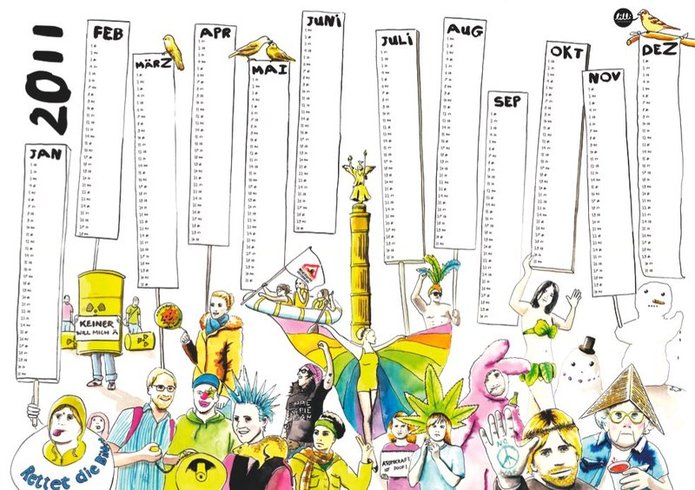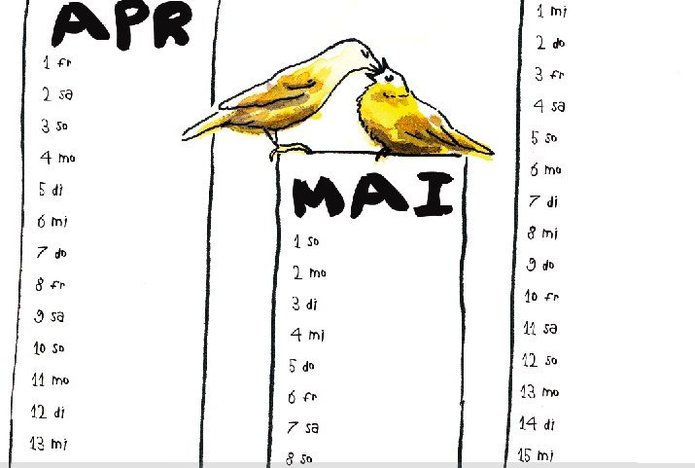 Verwandter Artikel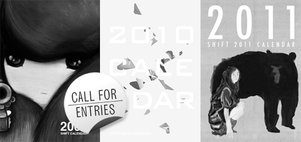 Einreichungen noch bis zum 20.08.2011
Seit 2003 erscheint jedes Jahr der Shift Calendar mit ausgewählten Arbeiten von Kreativen aus der ganzen Welt. Und ...
Submitted by Anja Neidhardt on 27.07.2011
Nächstes Portfolio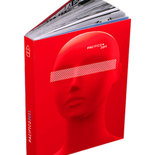 Wir werden nicht müde! 2011 für die Freunde des PACIFICO: Der Taschenkalender, der Dich ein Jahr lang treu ...
Submitted by pacifico on 06.12.2010
in Graphics
Vorheriges Portfolio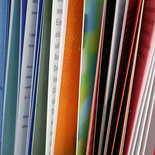 Anna Blume ist rot Farbe als Ereignis Positionen Essays Gedichte 144 Seiten, 45 ganzseitige Abb. Düsseldorf ...
Submitted by irmgason on 02.12.2010
in Graphics