"A Day In The Life" ist eine Erzählung über einen ganz normalen Tag von Mister O. – so scheint es zumindest zu Beginn. Aber schon bald lüftet die Geschichte ihr kleines Geheimnis: Mister O. ist der Ozean und was für ihn Alltag ist, ist alles andere als Normalität. Mister O. geht seiner Arbeit nach, greift am Abend zu Beruhigungsmittel oder Kopfschmerztablette und schaut gerne der Popkornmaschine beim Popkornmachen zu. Natürlich macht das Meer kein Popkorn – vielmehr geht es um Persistant Organic Pollutants, die das Meer nachhaltig verschmutzen.
"A Day in the Life" versucht nicht den moralischen Zeigerfinger zu erheben, sondern wandelt schwer fassbare Zahlen und Fakten über den Zustand der Meere in anschauliche Bilder und Metaphern um. Durch diesen erzählerischen Kunstgriff führt uns der Film die Verschmutzung des Meeres auf hintersinnige, humorvolle Weise vor Augen, ohne dabei belehrend zu wirken.
Die Arbeit zeigt aber auch auf, dass wir die Zukunft des Meeres beeinflussen können. Das Werk gibt verschiedenen "Not for Profit" Organisationen eine Bühne, die sich dem Thema Meeresschutz widmen und fordert die Zuschauer zum Handeln auf. "A Day in the Life" versteht sich als ein Image-Kampagne für den Ozean, für unsere Natur und für die aufgeführten gemeinnützigen Organisationen – wie zum Beispiel all at once, die Surfrider Foundation oder Greenpeace – die sich diesem Thema widmen.
Verwandter Artikel

Logo-Wettbewerb
Das Web2.0-Portal Mister Wong (www.mister-wong.de) ist auf der Suche nach einem neuen Logo und einem Favicon. Dazu ...
Submitted by Tanja on 13.08.2007
Nächstes Portfolio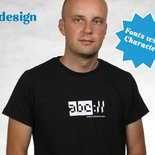 FS Design is a Swiss label with a neat and unique assortment of creative styles and types. All font-families ...
Submitted by mimix on 11.12.2010
in Typography
Vorheriges Portfolio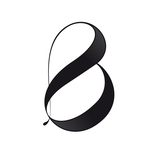 Inspired by Bodoni - Experimental project by Moshik Nadav. For more Typography projects join my Typography page on ...
Submitted by Moshik Nadav on 07.12.2010
in Typography