Entwurf eines Corporate Designs für einen Künstler, inspiriert von seinen Werken.
Entwickelt wurde ein Logosystem bestehend aus zwölf Bildmarken und einer Wortmarke, Geschäftspapiere, Farbwelt und spezifische Gestaltungsrichtlinien.
Für die Ausstellungs-Städte wird jeweils eine Art "Schnitzeljagd" entwickelt. Eine Box mit Karten führt zu den einzelnen Plätzen in der Stadt, an denen die Bildmarken im öffentlichen Raum platziert wurden.
Besonderheiten
Alle Corporate Design bedingten schwarzen Linien und Flächen sind partiell lack-veredelt.
------------------------------------------
Design of a corporate design for an artist, inspired by his works.
Designing a logo system consisting of twelve figurative marks and a word mark, business papers, color scheme and specific design guidelines.
Campaign
For the exhibition in each city is a "treasure hunt" designed. A box with cards leads to the various places in the city, where the logo was placarded in the public domain.
Extras
All corporate design-related black lines and areas are varnished.
------------------------------------------
http://www.behance.net/annettehaack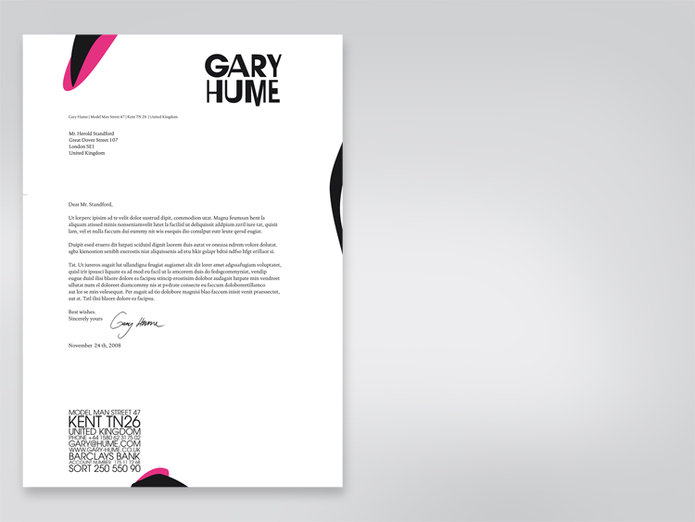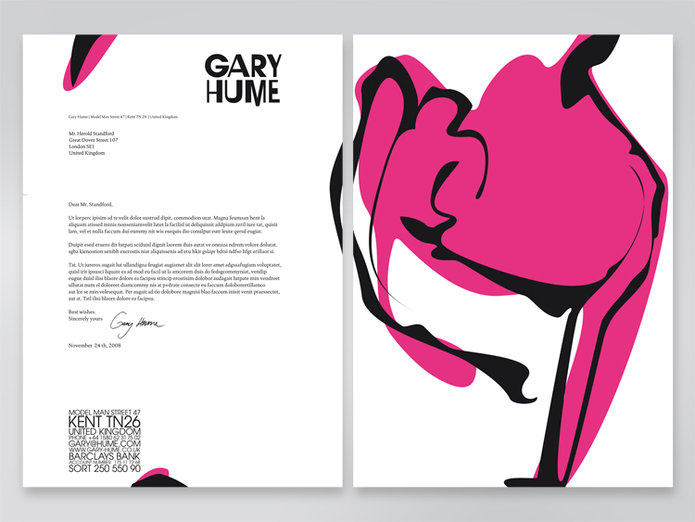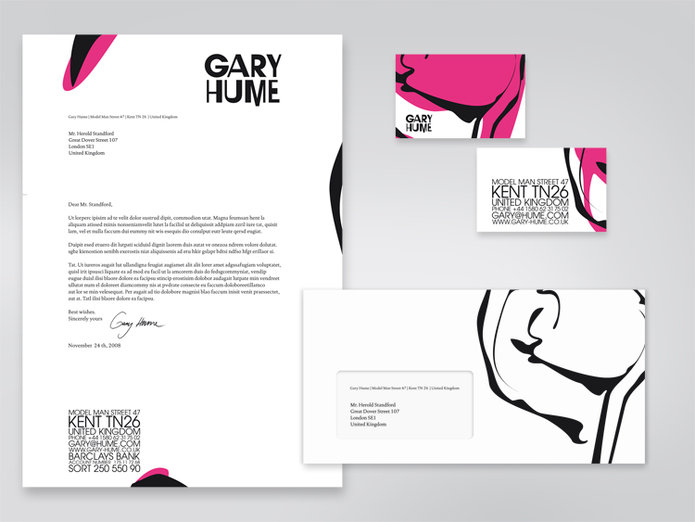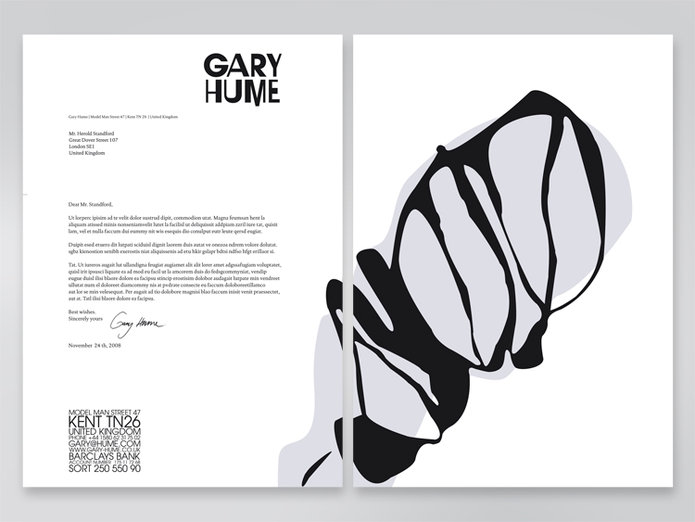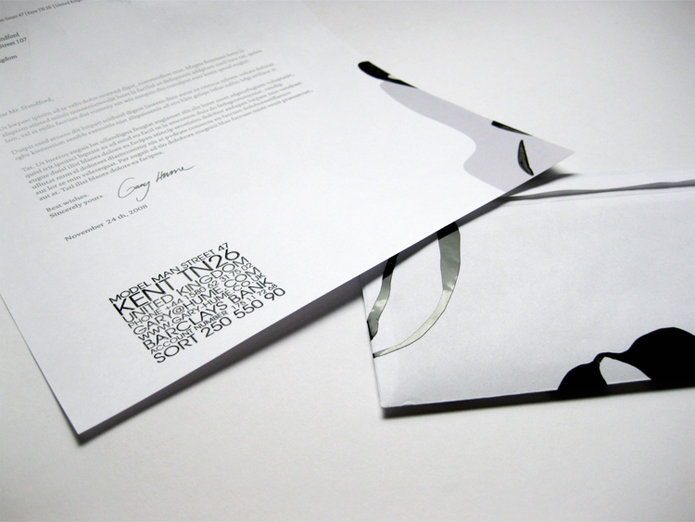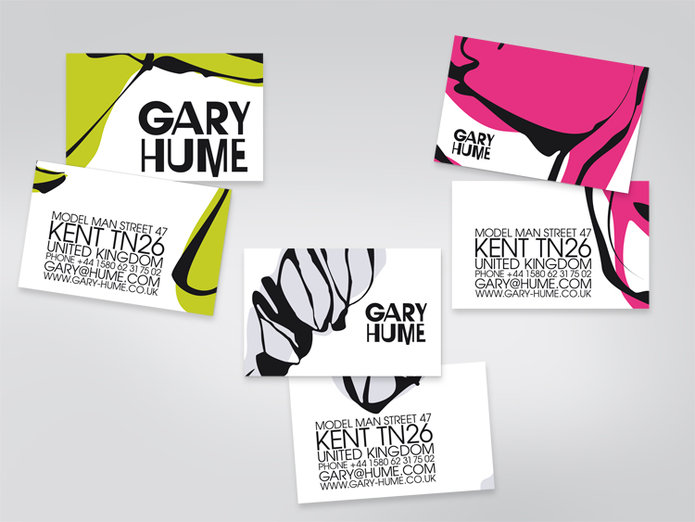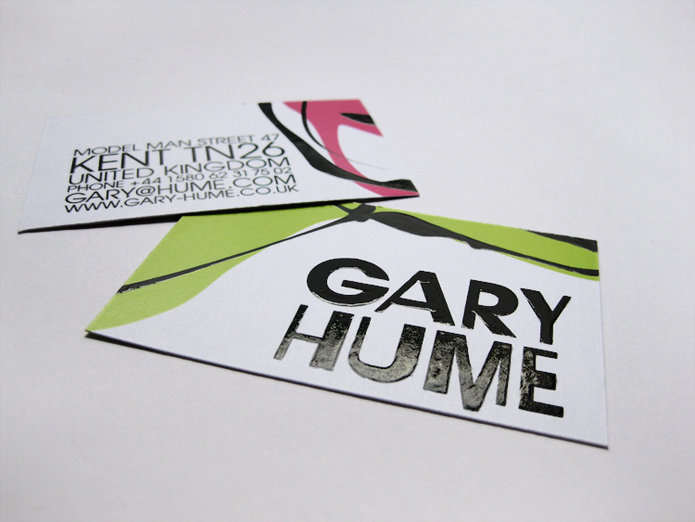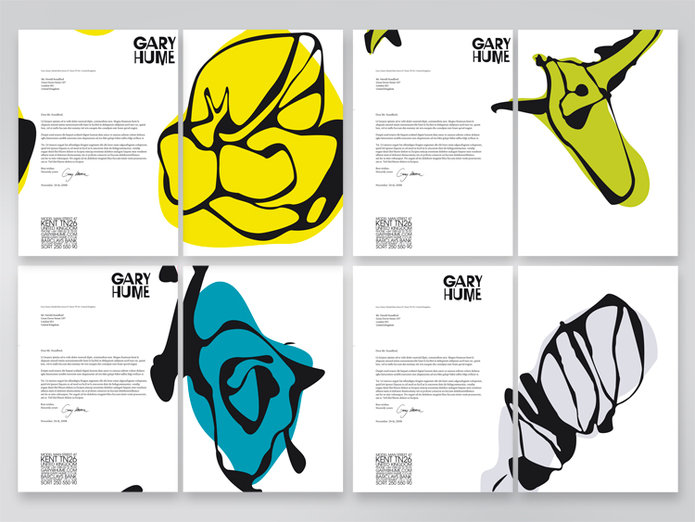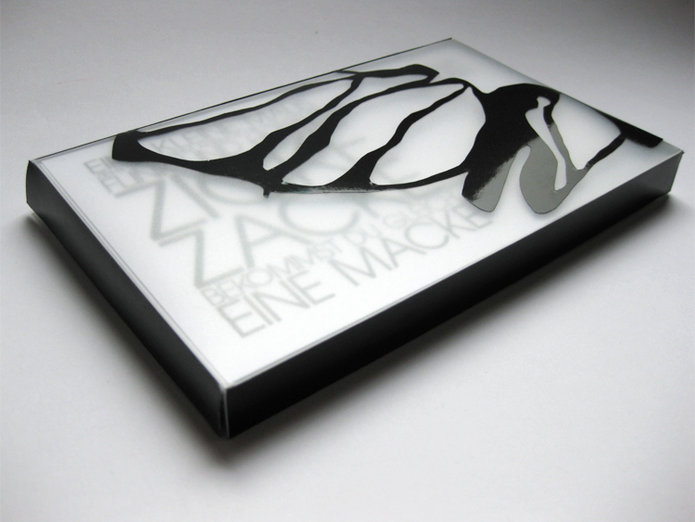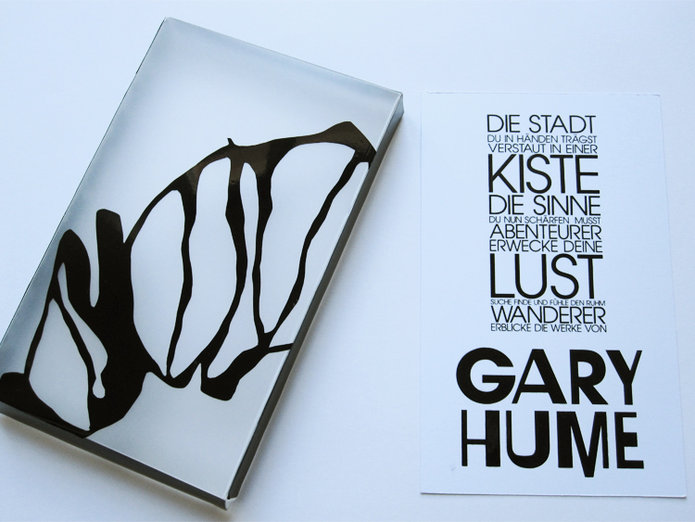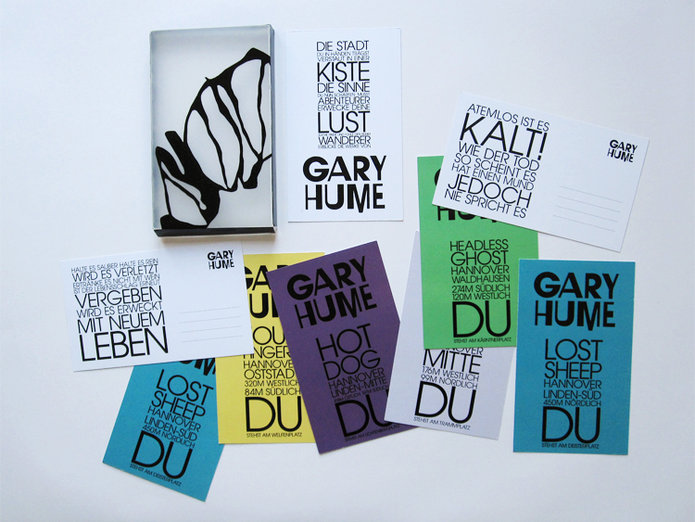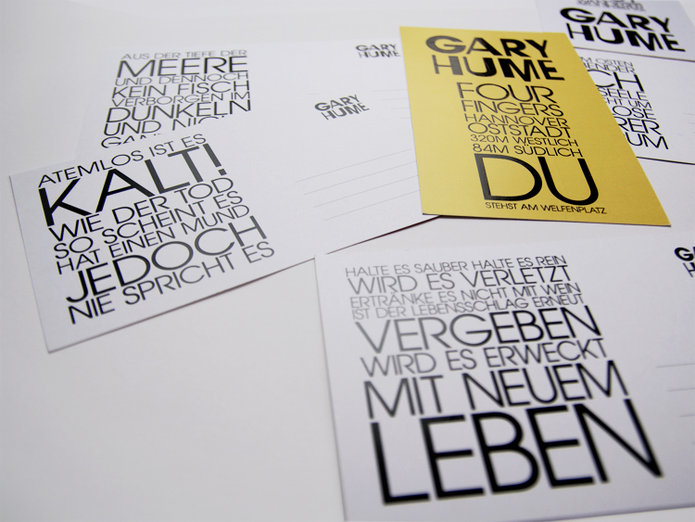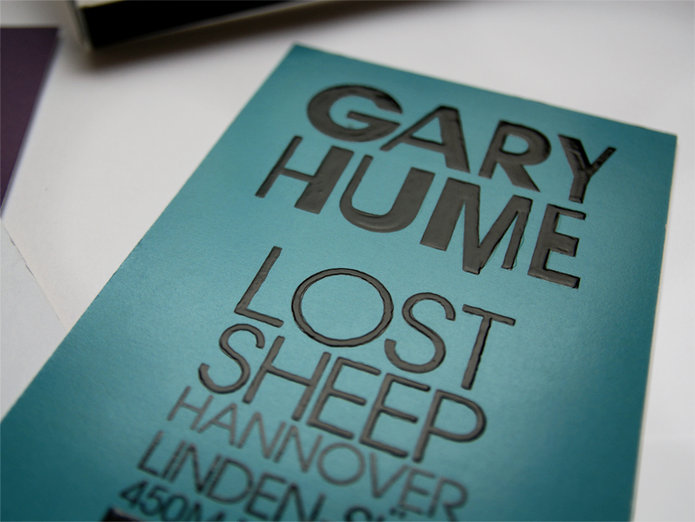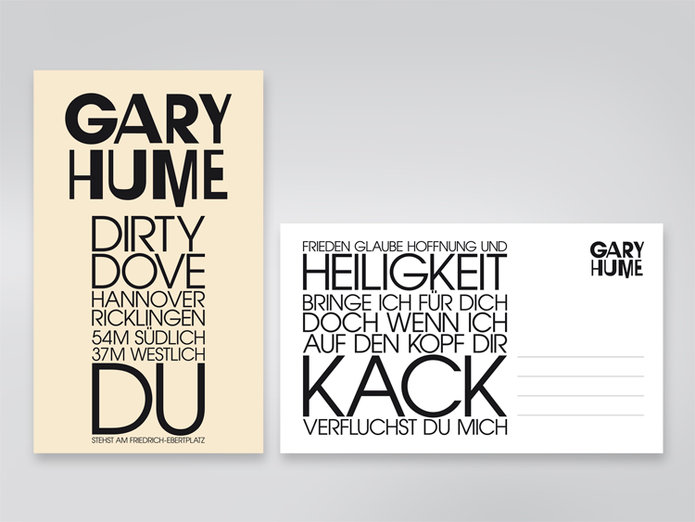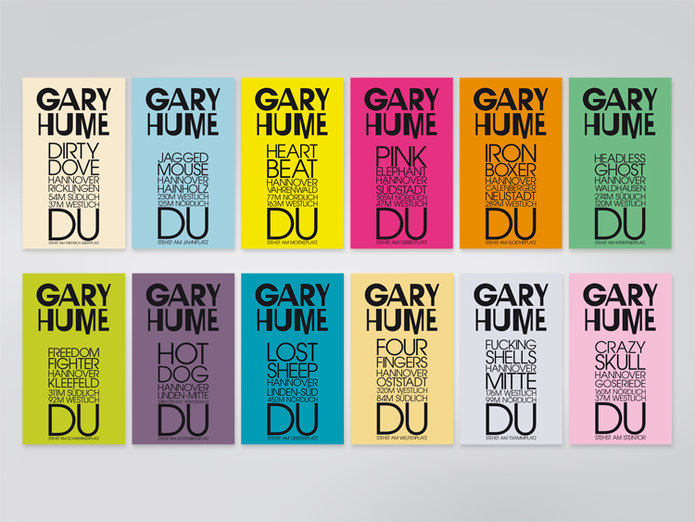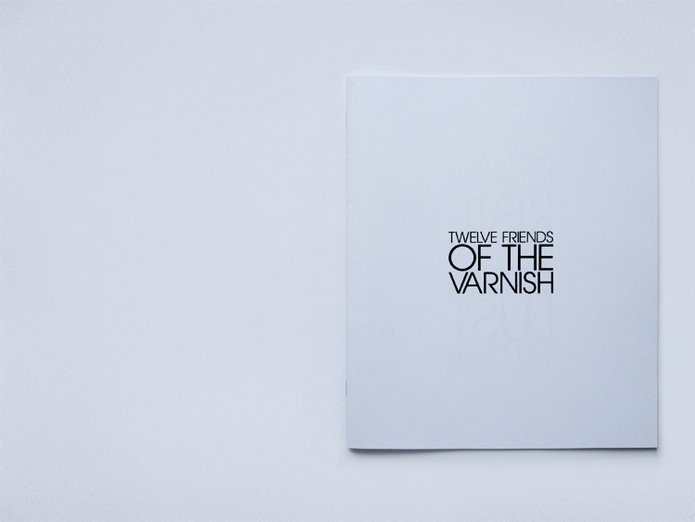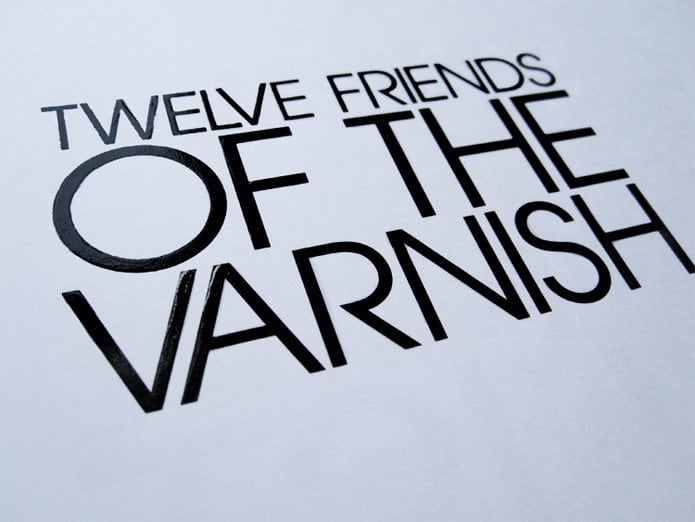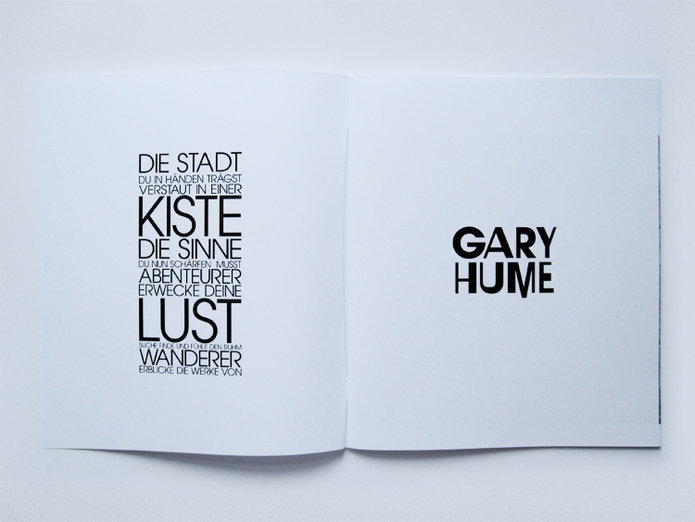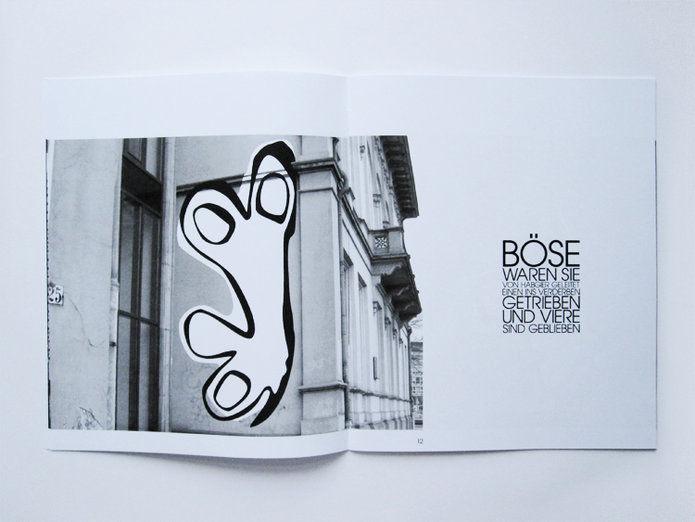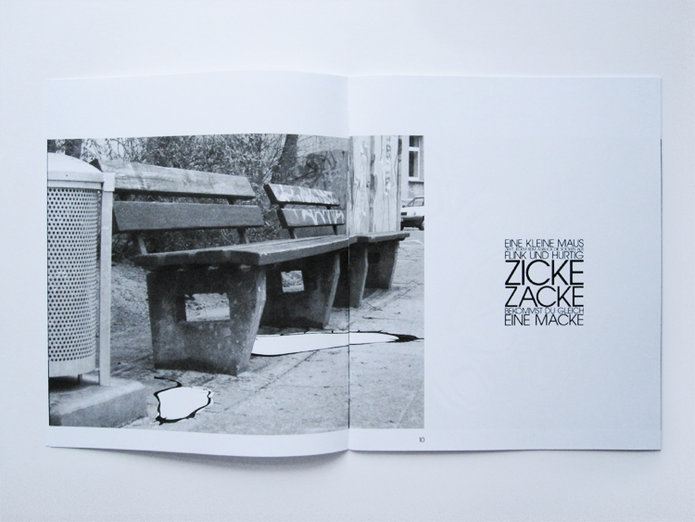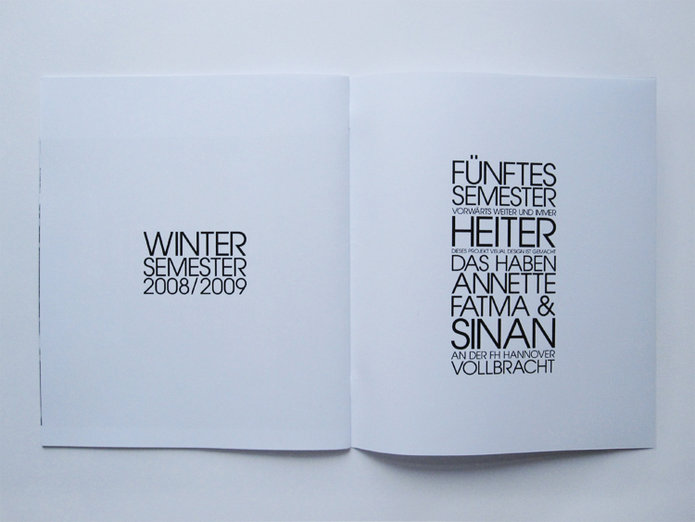 Verwandter Artikel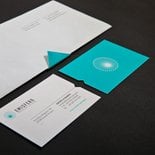 Emisfero group is a problem solving agency based in Ascoli Piceno (Italy). In April 2011 they asked me ...
Submitted by dtproduction on 29.02.2012
in Graphics
Nächstes Portfolio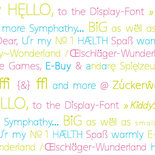 KONZEPT/BESONDERHEITEN Wie sieht eine kind­li­che, naive Schrift aus, wel­che nicht lang­wei­lig ...
Submitted by Manuel Viergutz... on 19.01.2011
in Typography
Vorheriges Portfolio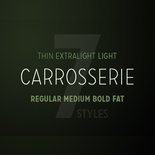 Wir haben die Schriftfamilie Carrosserie erweitert mit 5 neuen Schnitten: Thin, Extralight, Light, Medium & ...
Submitted by Letterwerk on 14.01.2011
in Typography