Der Imagefilm des neuen myp MAGAZINE:
Musik: Florian Ostertag
Das myp MAGAZINE ("my pages magazine") bietet jungen und jung gebliebenen Kreativen die Möglichkeit und den Platz, sich selbst auf einer Doppelseite mit Bild und selbst verfasstem Text der Öffentlichkeit zu präsentieren. Jede Ausgabe steht dabei unter einem bestimmten Thema, zu dem die Autoren ihre Gedanken niederschreiben und ein entsprechendes Foto einreichen.
Das myp MAGAZINE erscheint vierteljährlich, ist nicht-kommerziell, kostenlos und nur online verfügbar. Herausgegeben wird es von den beiden Studenten Lukas Leister und Jonas Meyer. Lukas arbeitet neben dem Studium als Fotograf und freischaffender Künstler, Jonas als Kommunikationsdesigner.
Verwandter Artikel
Seit 15. Juli 2012 ist die neue Ausgabe des »myp Magazine« online. myp steht für "my pages" und bietet jungen und ...
Submitted by Julia on 23.07.2012
Nächstes Portfolio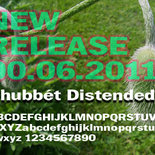 The Grotesque Typeface family Chubbét created by Stephen Boss in late 2011 has just widened to include Chubbét ...
Submitted by stephenboss2000 on 25.05.2011
in Typography
Vorheriges Portfolio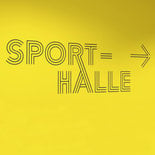 Industrieschule Chemnitz, Berufliches Schulzentrum für Technik I – Sporthalle Der Umbau der Sporthalle der ...
Submitted by Gourdin und Müller on 24.05.2011
in Design