Verwandter Artikel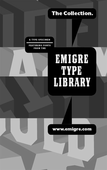 Emigre hat einen neuen Type Catalogue veröffentlicht. Leider haben wir diesen noch nicht in der Hand gehabt, aber ...
Submitted by Julia on 13.04.2012
Nächstes Portfolio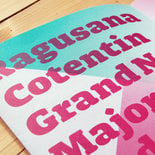 Frido Black is a strong and friendly typeface for big sizes. The aim was to develop a typeface with a warm ...
Submitted by Gunnar_Link on 13.02.2011
in Typography
Vorheriges Portfolio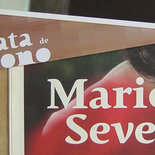 Pollen by Eduardo Berliner This typeface finds a perfect balance between technical excellence, careful design of ...
Submitted by TypeTogether on 30.01.2011
in Typography