»DESIGN IS THINKING MADE VISUAL«
Idee der Installation war es, eine sich über den Verlauf des Tages selbständig verändernde Pixelmatrix zu erzeugen.
Die zeitversetzt angezündeten Teelichter ermöglichten es, das verwendete Zitat erst gegen Ende der Veranstaltung sichtbar
werden zu lassen.
Video auf http://www.vimeo.com/20850532
Gruppenarbeit mit Ina Wild und Markus Nebel
Betreut von Prof. Philipp Pape und Prof. Isabel Naegele
+++++++
saskia_friedrich@gmx.de
www.fraufriedrich.de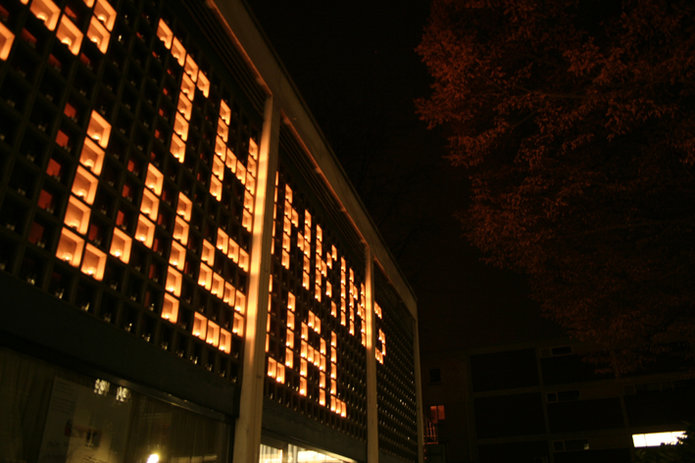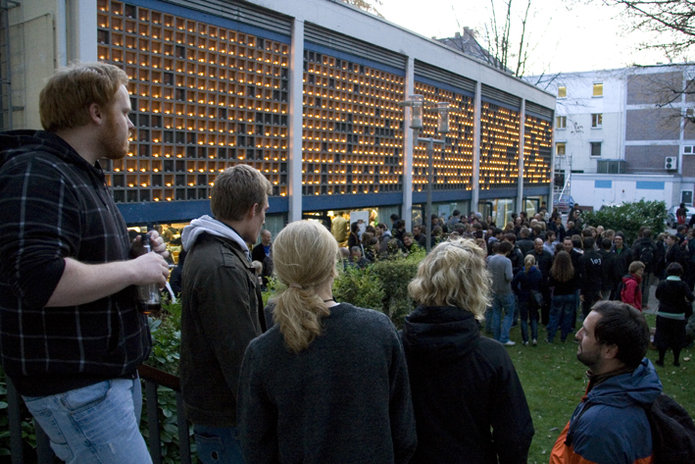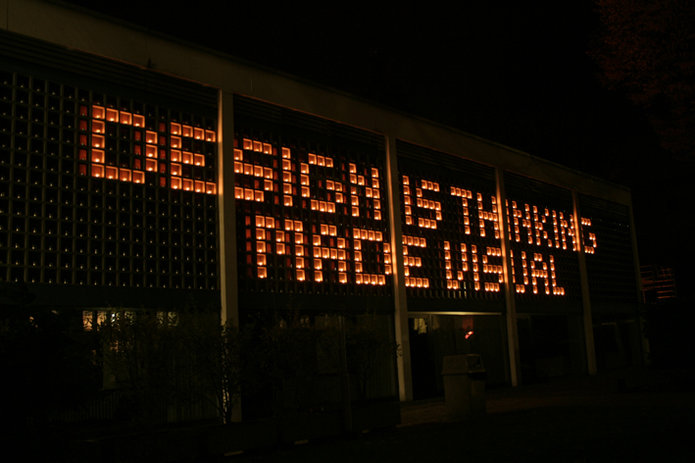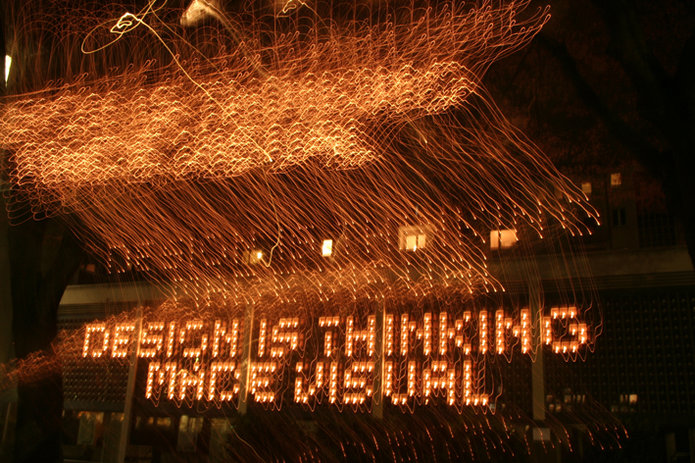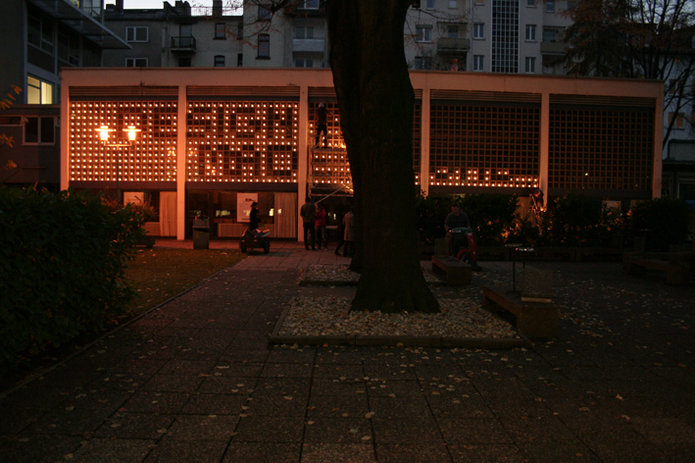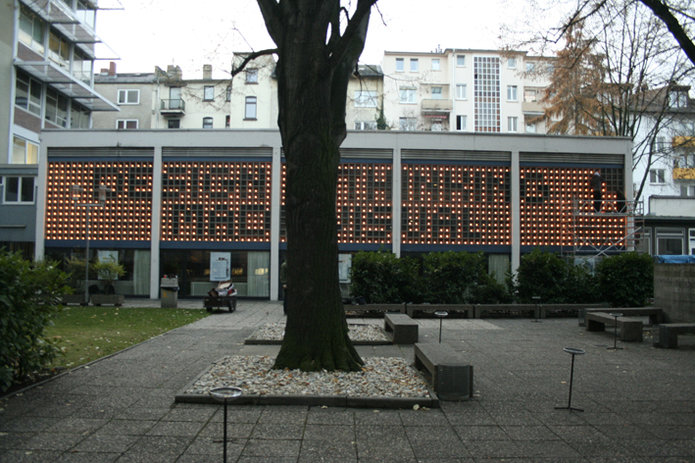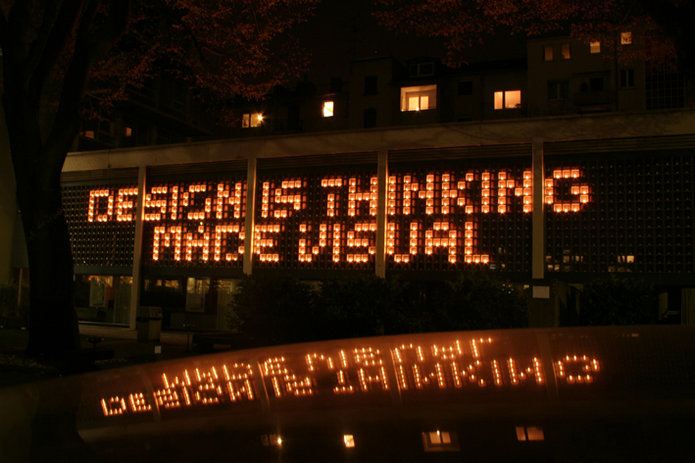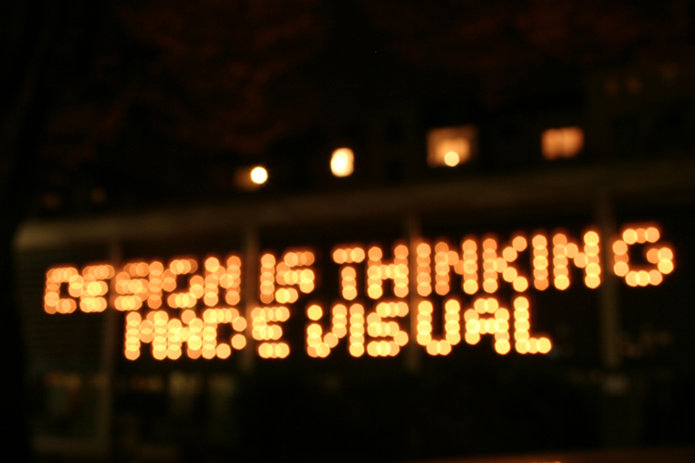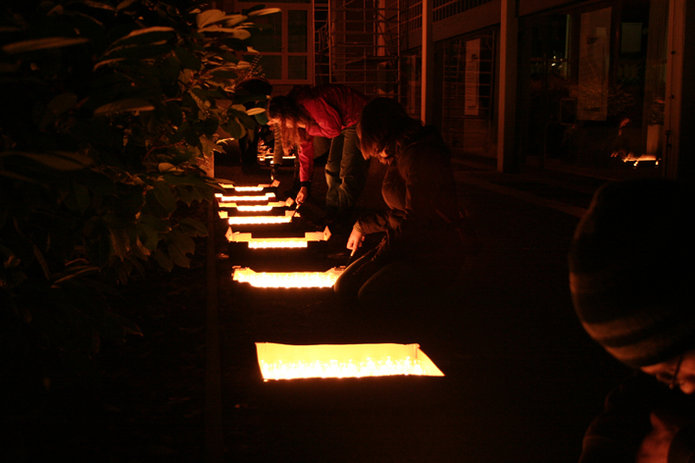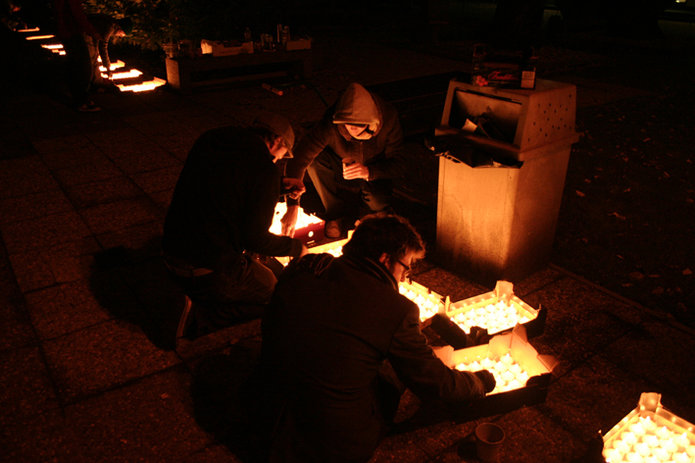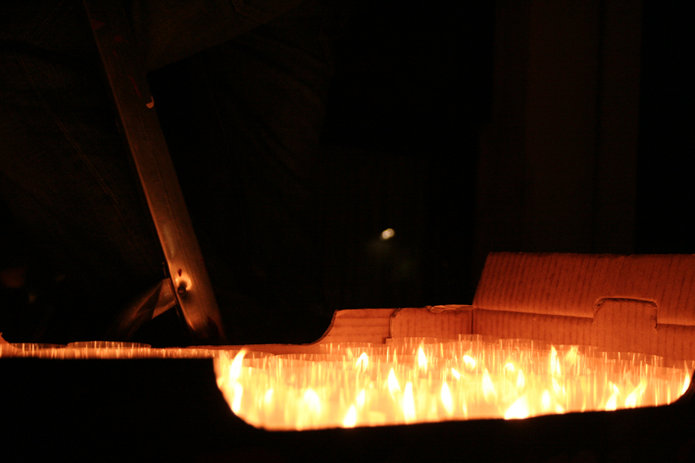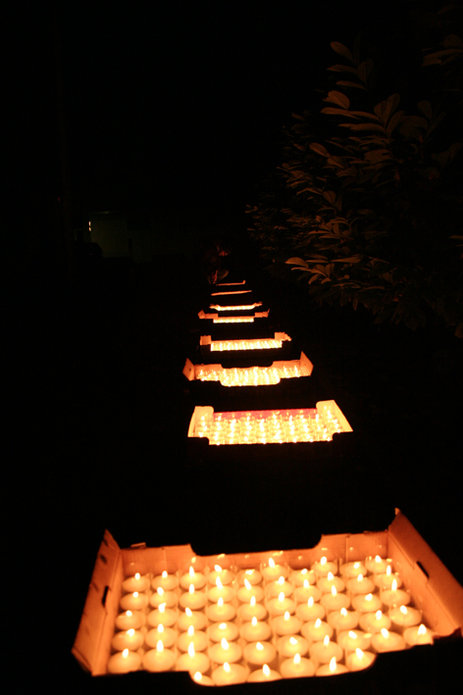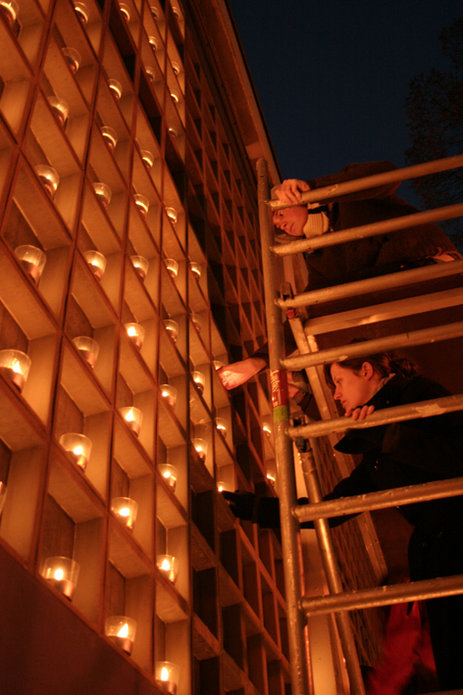 Verwandter Artikel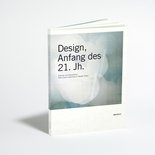 DESIGN, ANFANG DES 21. JH. 2011 / Buch / Betreut von Prof. Johannes Bergerhausen und Prof. Petra Eisele / ...
Submitted by saskia_friedrich on 19.06.2011
in Graphics
Nächstes Portfolio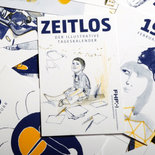 Eine engagierte Gruppe von Studierenden des Studiengangs Design an der Fachhochschule Potsdam fertigte im Rahmen ...
Submitted by zeitlos on 11.03.2011
in Illustration
Vorheriges Portfolio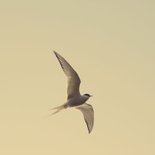 This is how I pictured Mars when I was a child. These images have been taken in a summer in Iceland. The ...
Submitted by ruggerotti on 09.03.2011
in Photography