»Gemeinsam haben Clemens Behr, KLUB7 und 44flavours auf der Messe für ethische Mode geklebt, gestapelt, gemalt, beschriftet – solange bis die Pappkartonberge mit ihrer charakteristischen Typographie fast bis an die Wände reichten. Für alle, die sich die Installation nicht selber ansehen konnten, haben wir hier die visuelle Zusammenfassung des Gruppenprojekts sowohl in Video- als auch Bilderform.«
via Teresa Köster, Artschoolvets
Video:
Ethical Fashion Show Berlin
ewerk
18 – 20 January 2012
Installation by Clemens Behr, KLUB7 & 44flavours
Live music Robot Koch & Sneaky
Directed by Pol Ponsarnau
Music by Robot Koch feat. John Lamonica - Tapedeck
(Taken from "The Other Side" out on Project Mooncircle)
Supported by Papier Union & MontanaCans
polponsarnau.com
clemensbehr.com
klub7.de
44flavours.com
robotsdontsleep.com
montana-cans.com
papierunion.de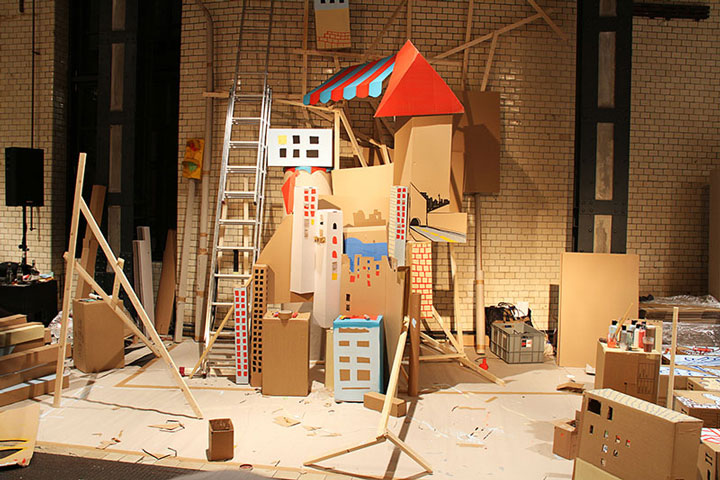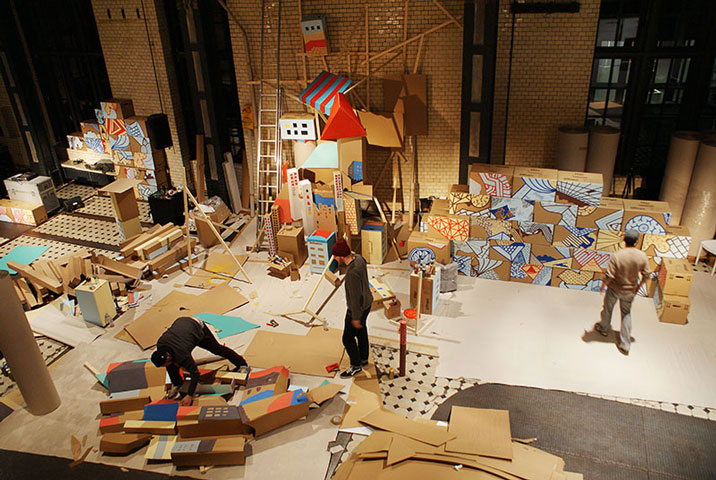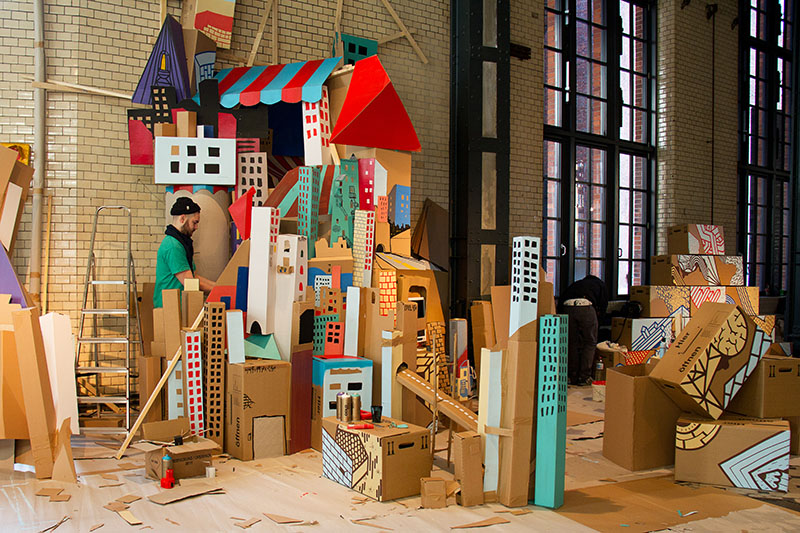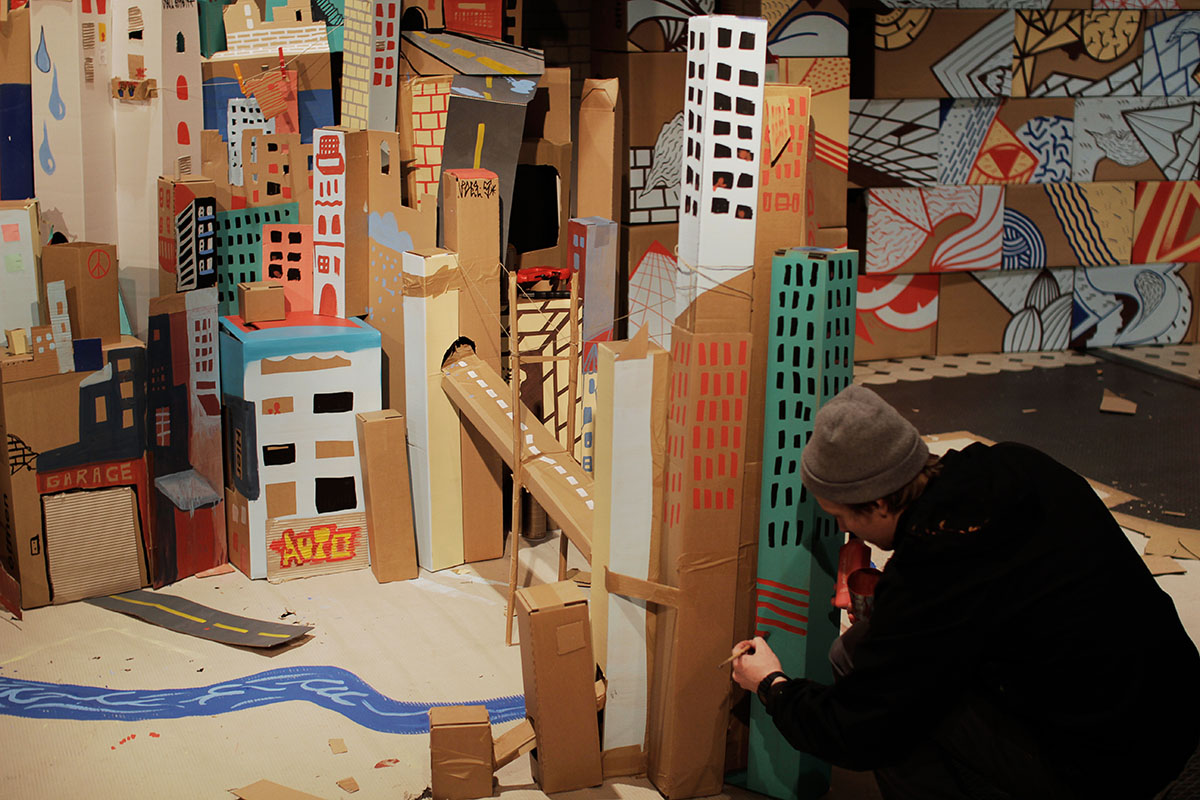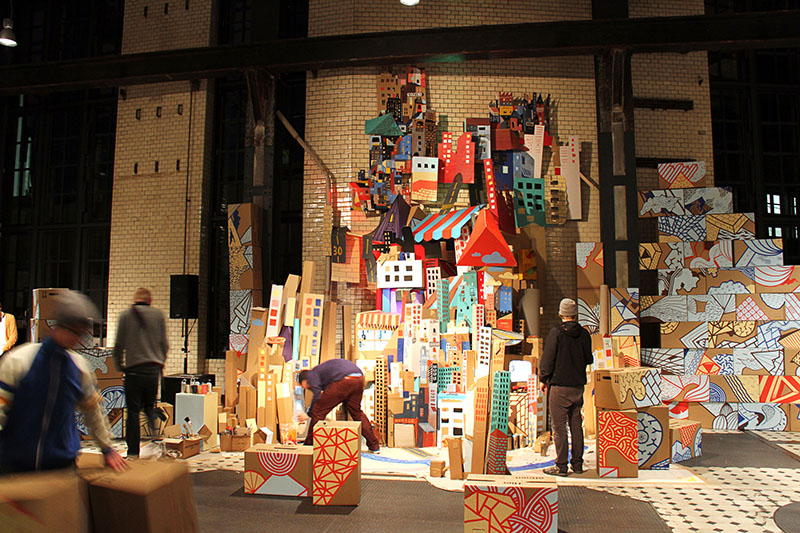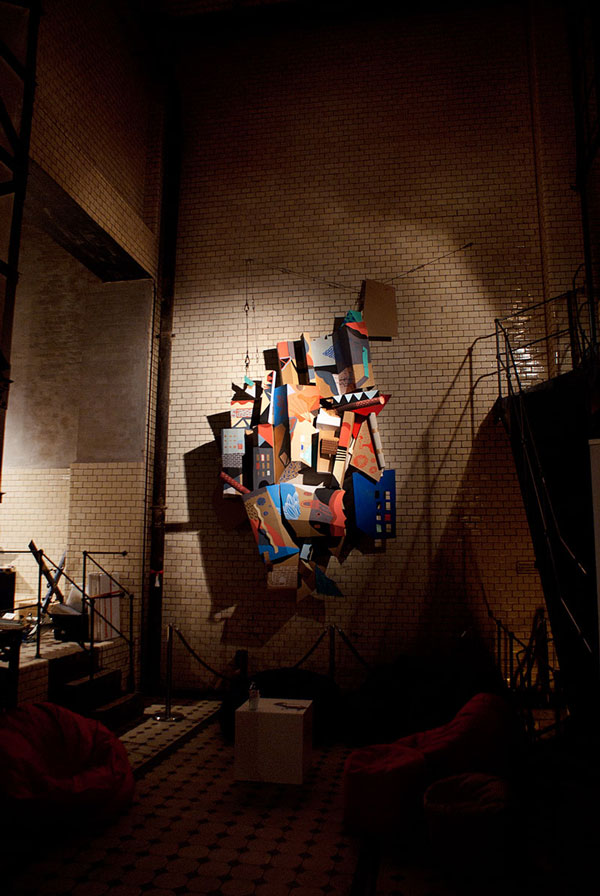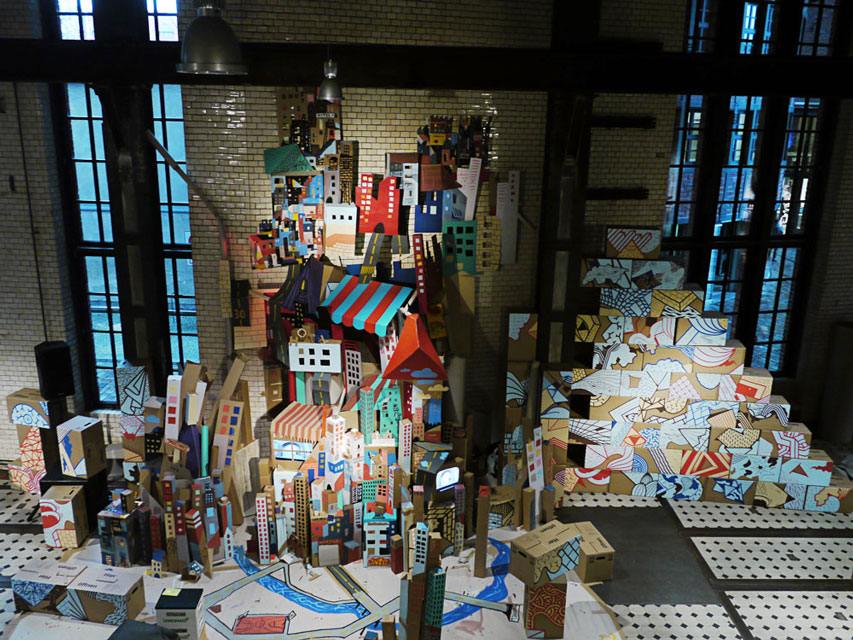 Verwandter Artikel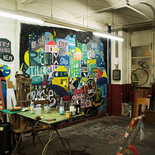 44flavours x KLUB7 - Step by Step from editude pictures on Vimeo. We did another painting session in the new ...
Submitted by 44flavours on 05.04.2011
in Illustration
Nächstes Portfolio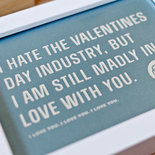 "I hate the valentines day industry, but i am still madly in love with you." Eine gemeinsame Arbeit ...
Submitted by stellavie desig... on 04.02.2012
in Typography
Vorheriges Portfolio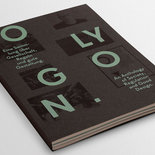 Zeitgeist in Gesellschaft und Gestaltung sind eng verzahnt und entwickeln sich gleichzeitig. Wie lässt sich gute ...
Submitted by stabilo on 31.01.2012
in Design