Verwandter Artikel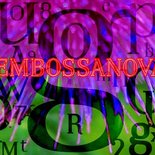 Embossanova was initially sketched to be a monospaced typeface but quickly took on a life of its own. It developed ...
Submitted by stephenboss2000 on 28.11.2011
in Typography
Nächstes Portfolio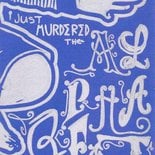 I Just Murdered The Alphabet is a new series of 102 handmade drawings. Mega combines lettering ...
Submitted by Mega on 11.05.2012
in Typography
Vorheriges Portfolio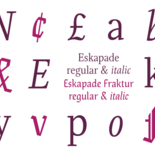 Eskapade & Eskapade Fraktur The Eskapade family is the result of research confronting Roman and German ...
Submitted by TypeTogether on 07.05.2012
in Typography