The volume Izabella Gustowska. 66 Pearsons Search for Iza G. presents overview of the artist's projects in video, installation and performance from 2007 to 2012 divided into six series. In her multimedia works the artist makes use of RGB colours therefore the catalogue is printed in Hexachrome in order to transmit this characteristics. The most important colours to the artist are: red, green and blue, and these colours are introduced in the catalogue in forms of green threads, red monochrome pages before each chapter as well as red title letterings and a red headband. There are four different kinds of paper density used in the publication for the best display of the works.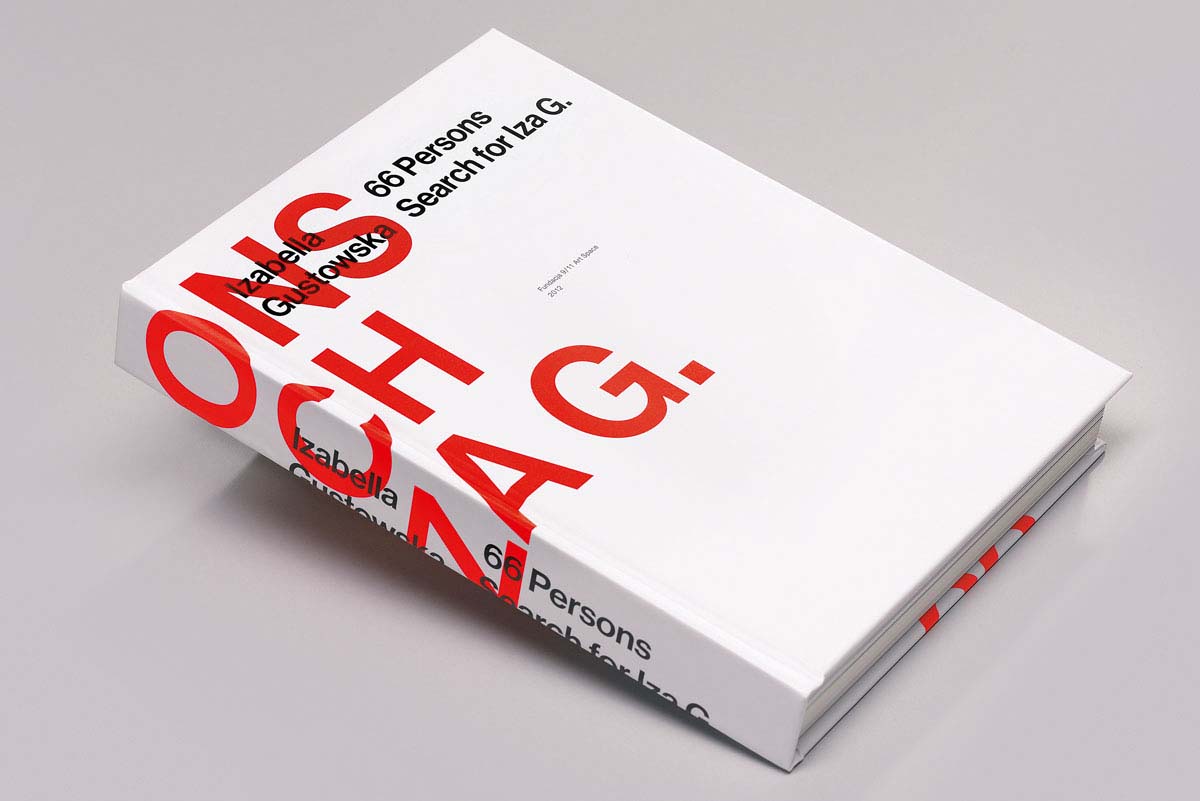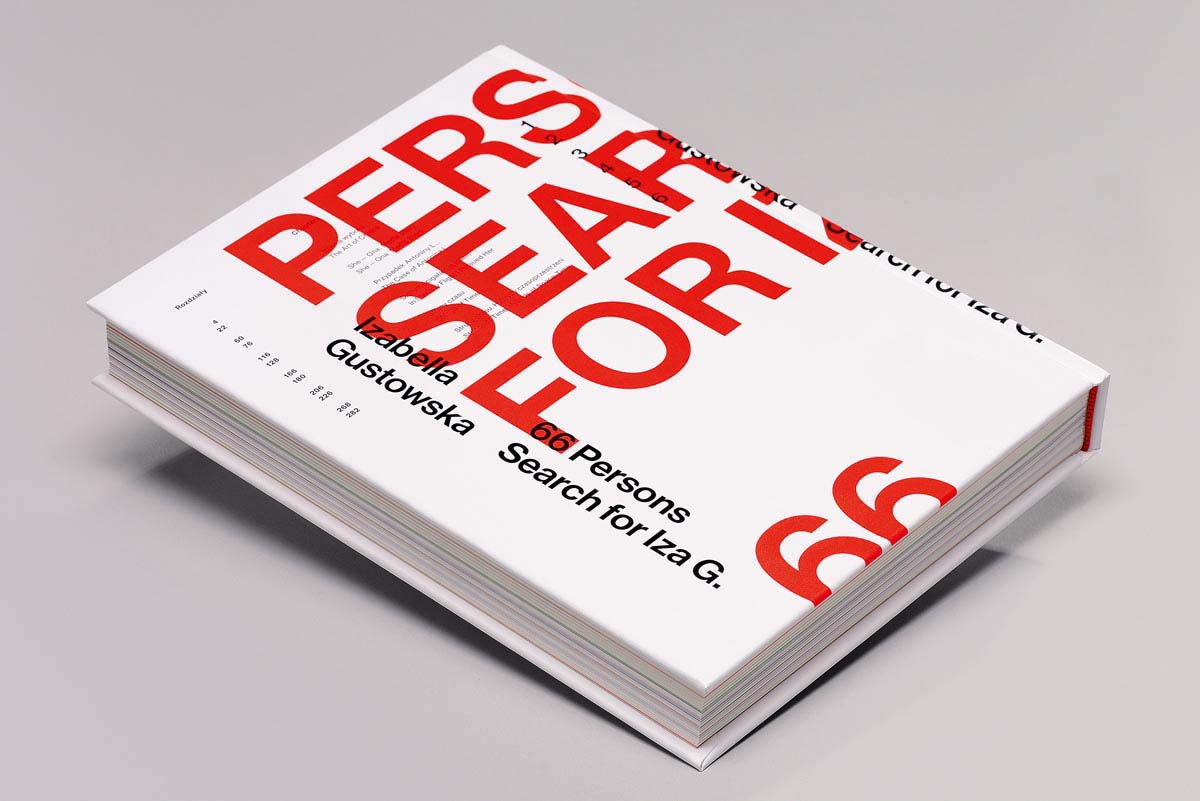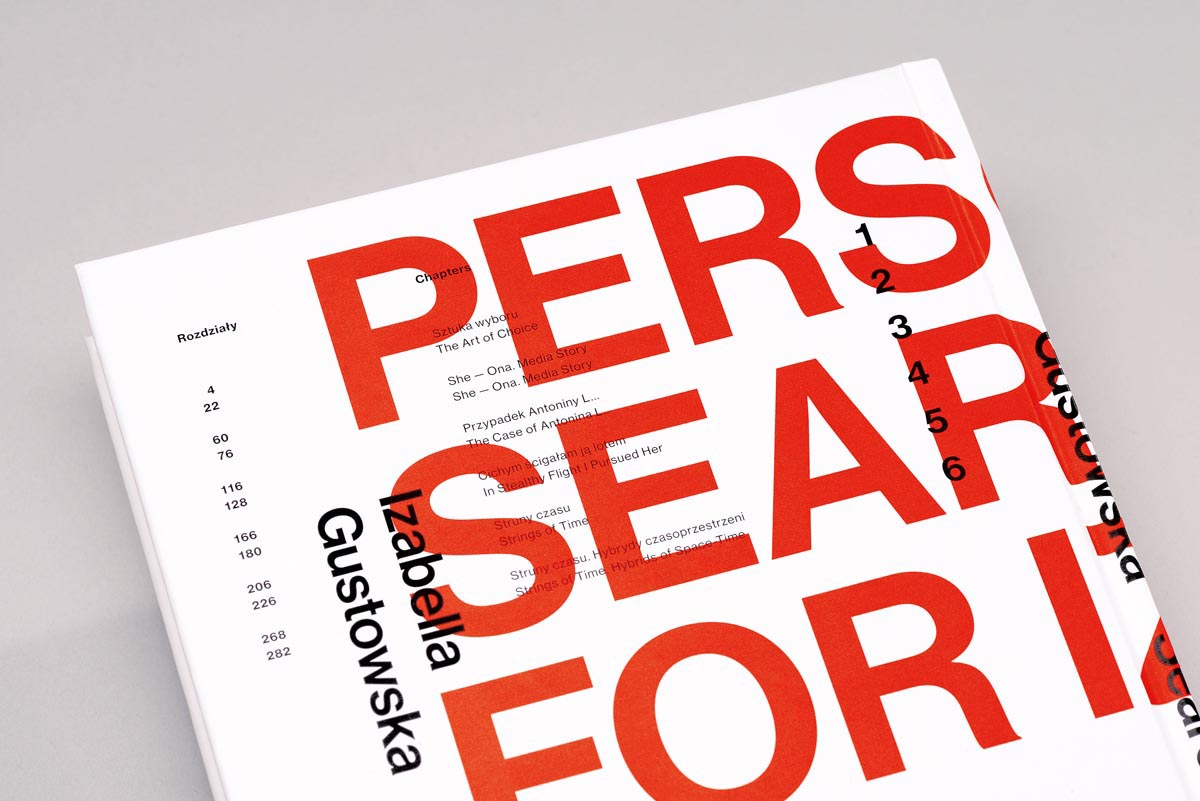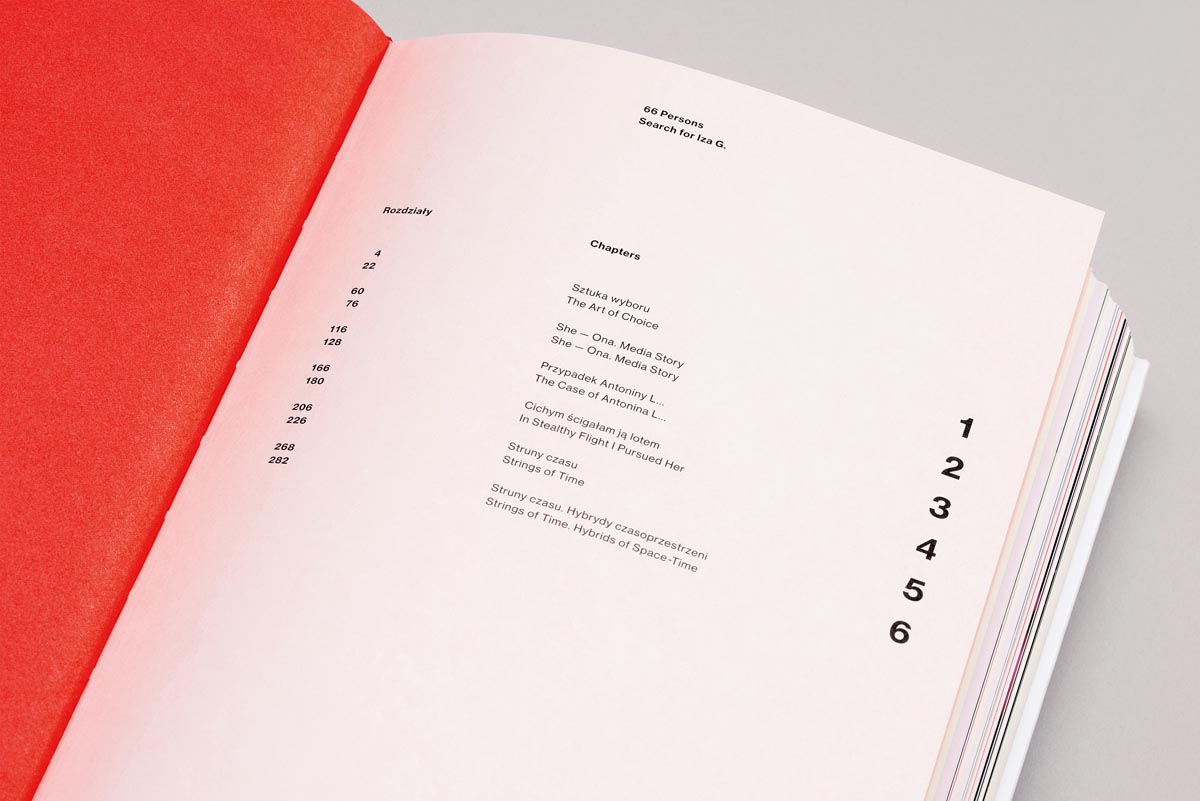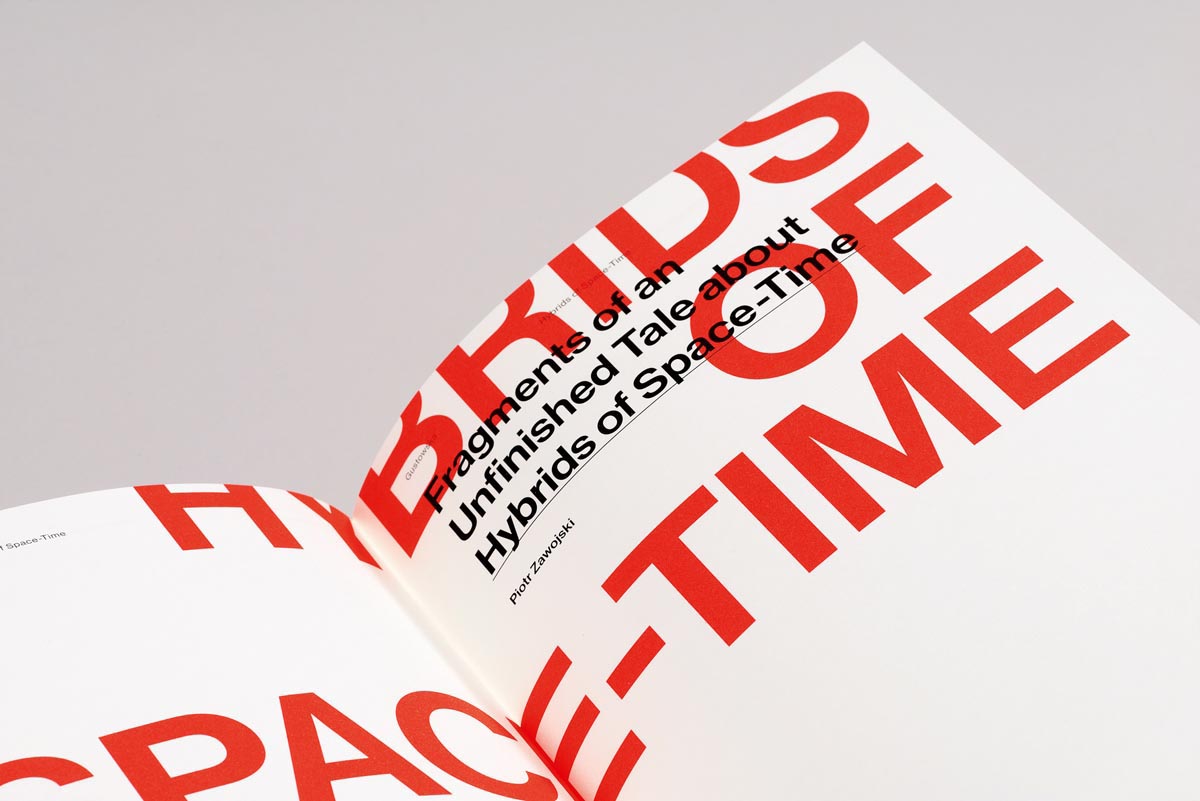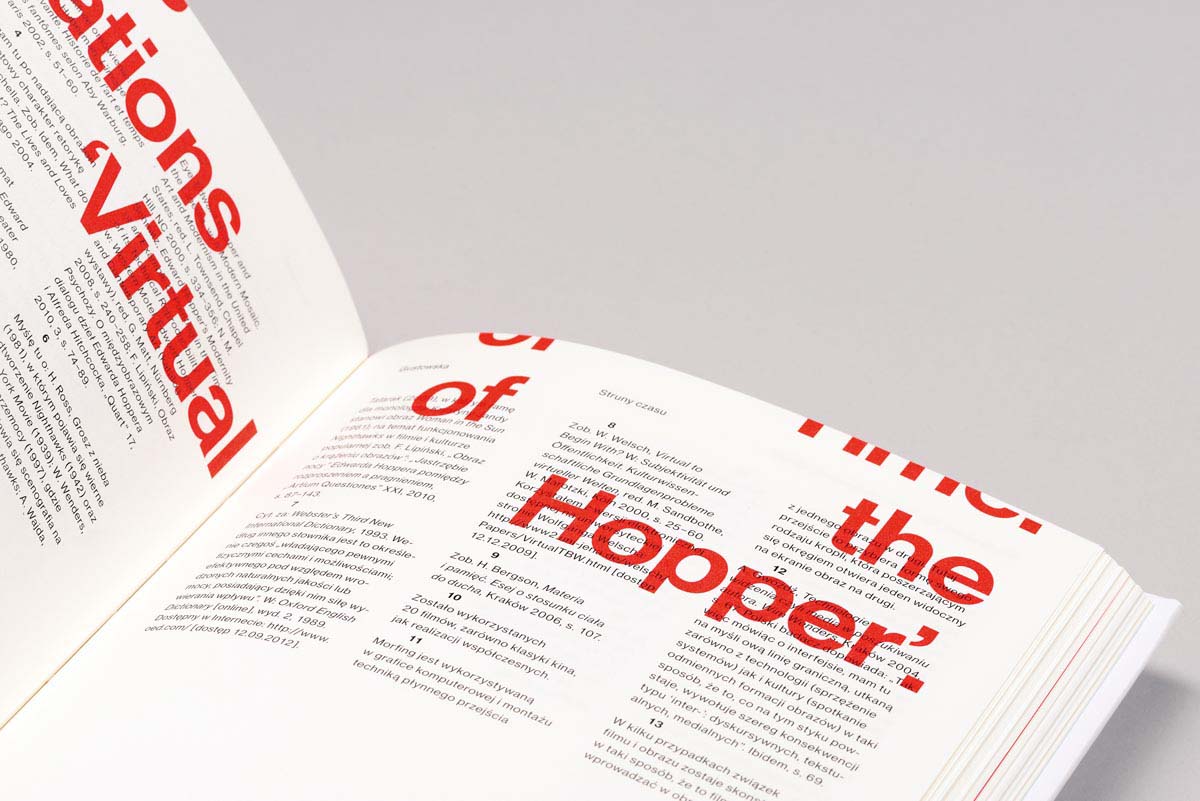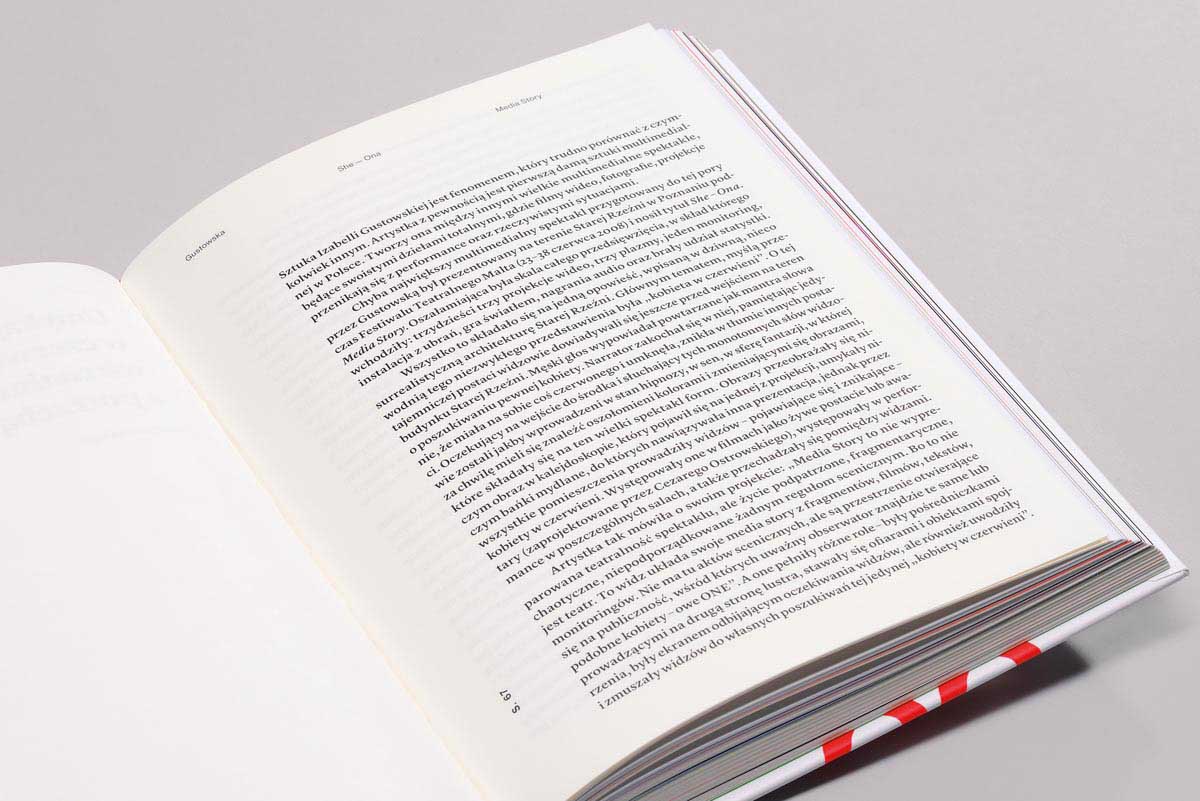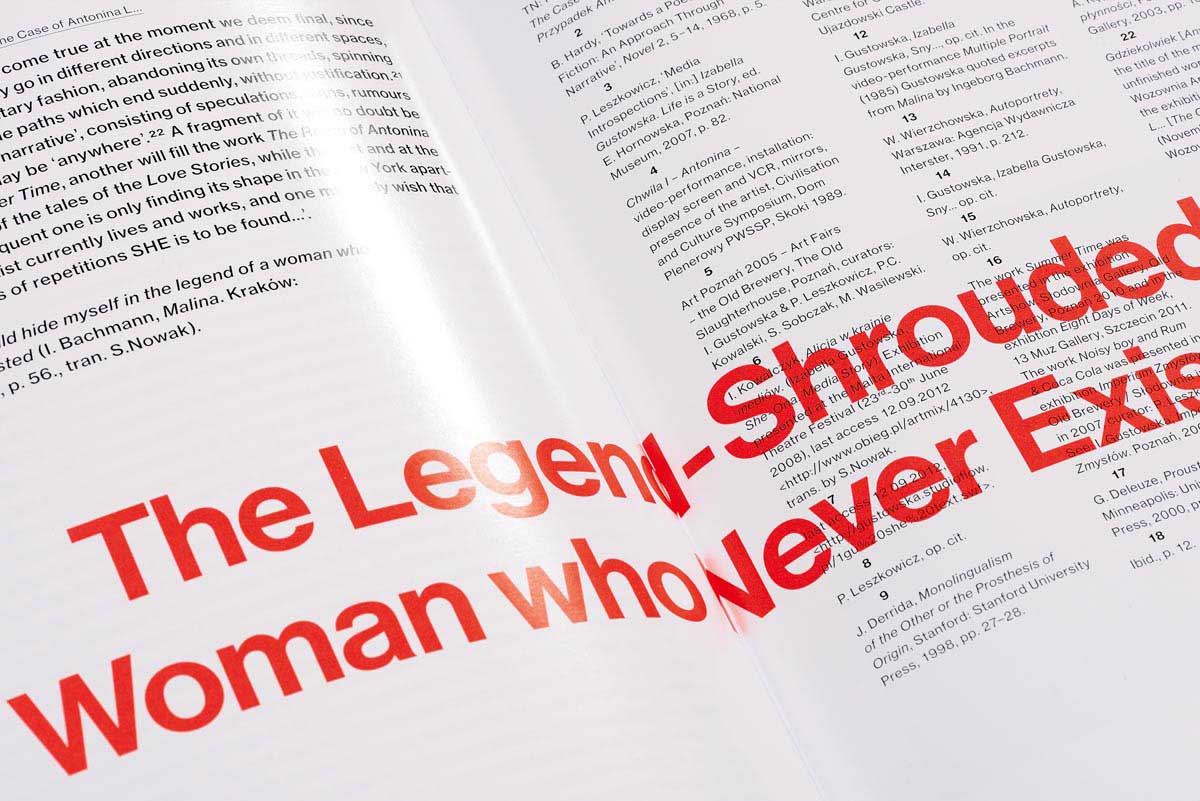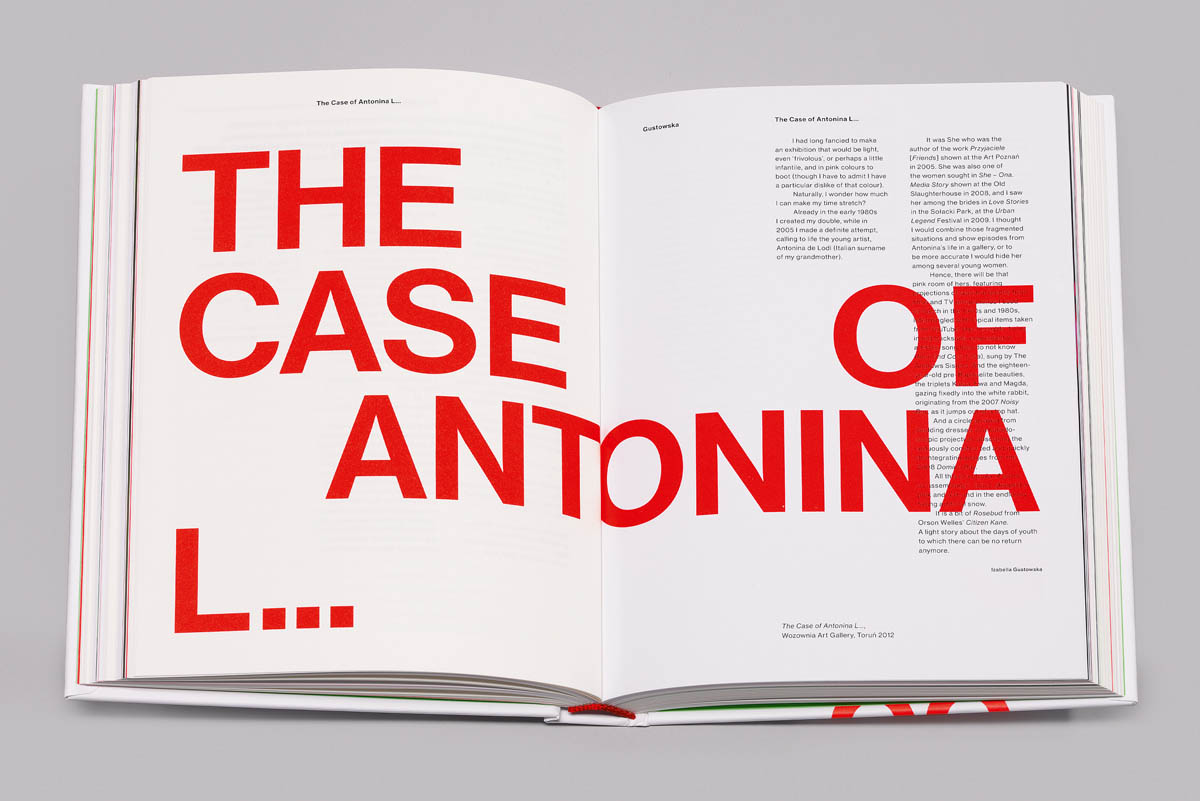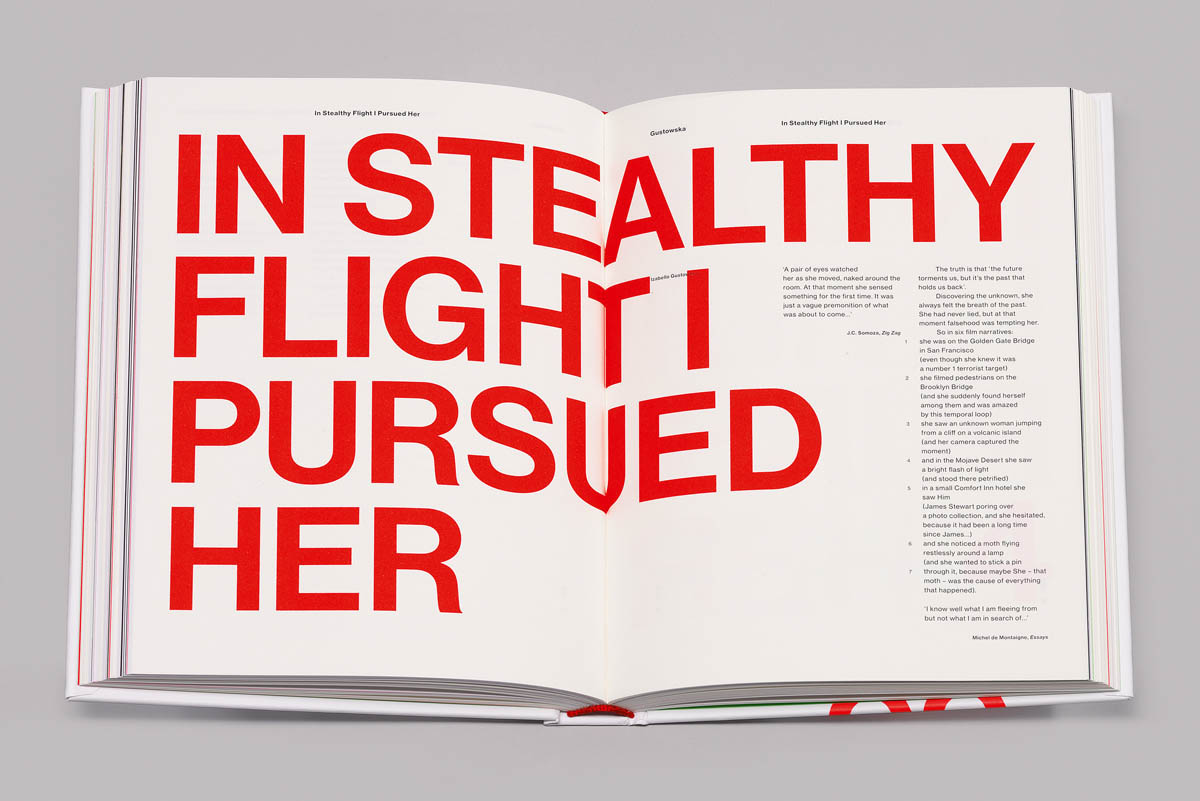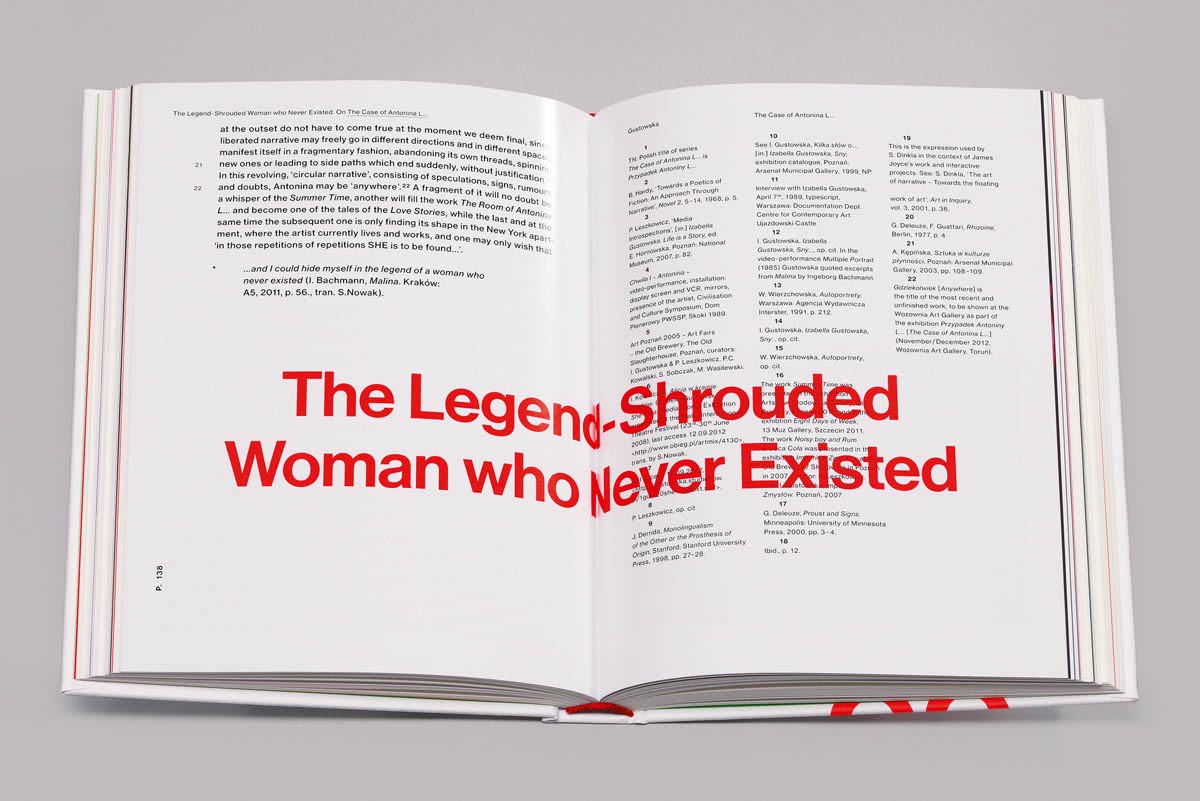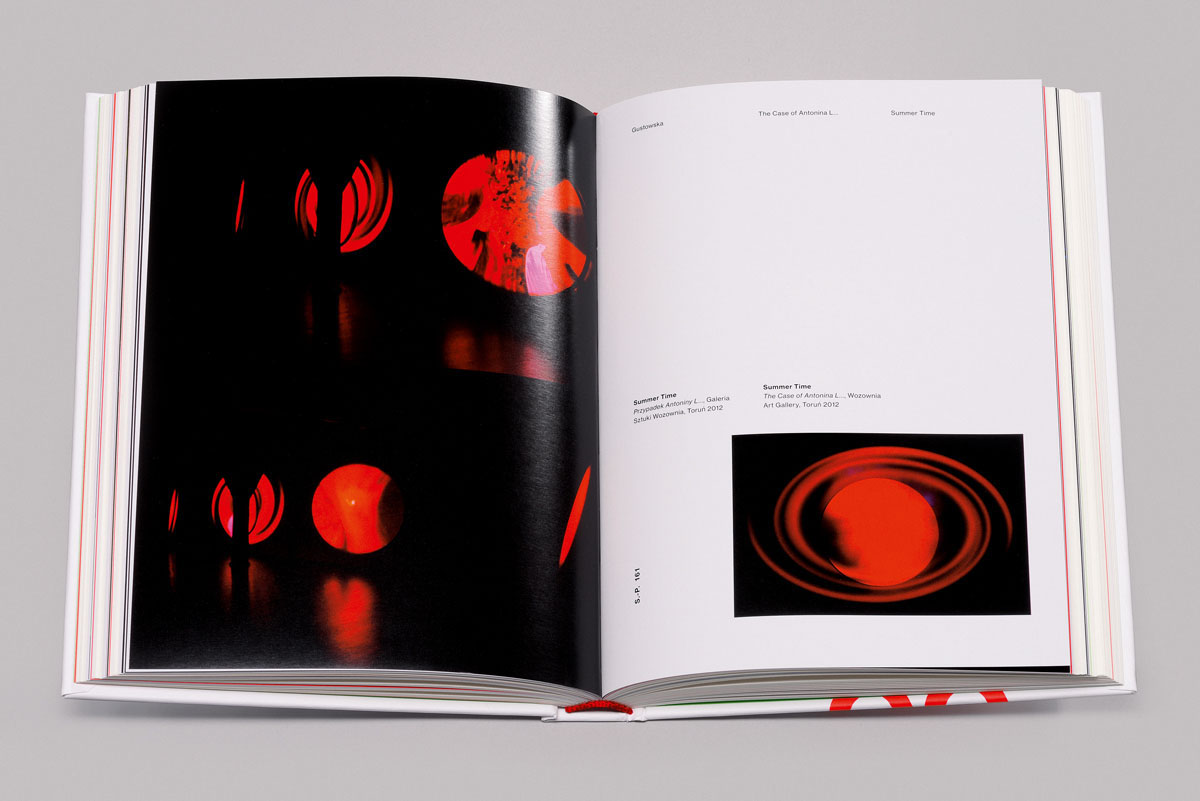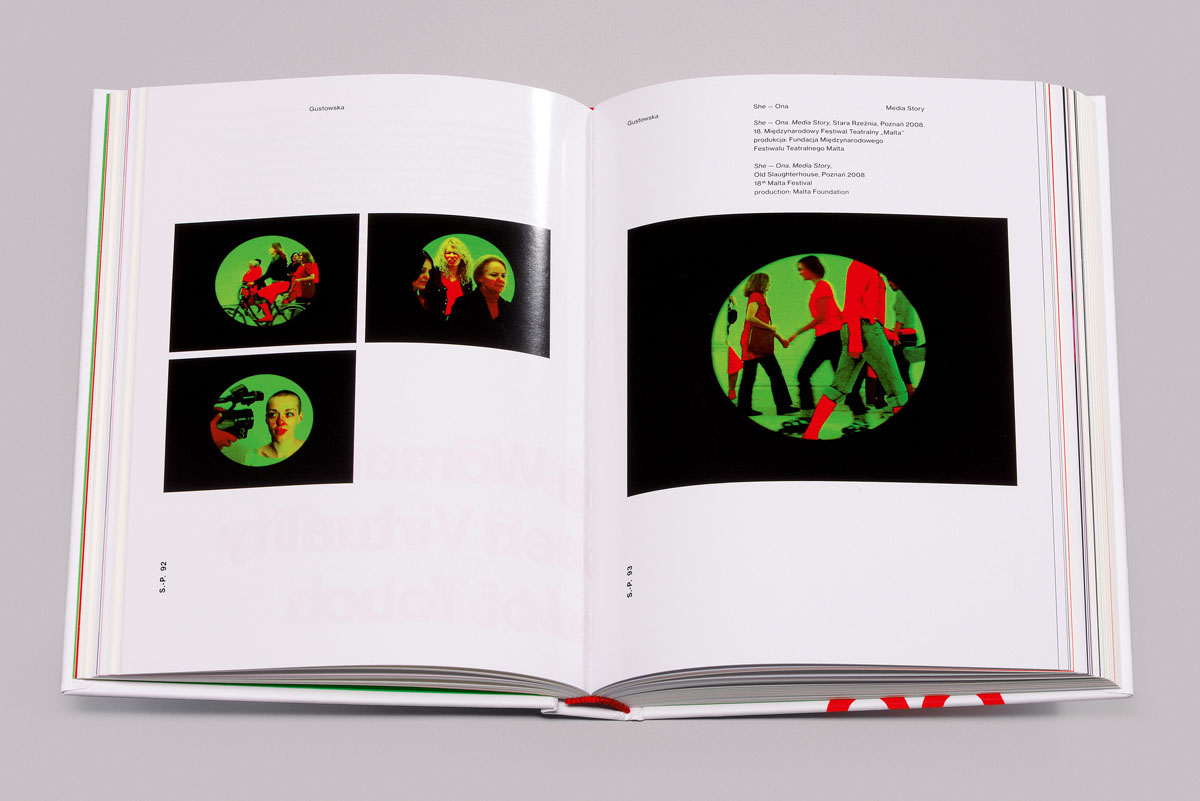 Verwandter Artikel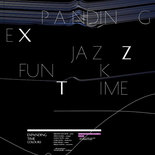 (art direction, print design) Expanding Time Colours -one of the newest bands in Romanian jazz scene. Expanding Time ...
Submitted by madebythat on 17.11.2011
in Design
Nächstes Portfolio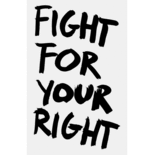 Weekly advice from songs. The world of rock- and pop stars is not only about "Sex, Drugs and Rock'n'Roll" – ...
Submitted by Marcus Kraft on 24.03.2013
in Graphics
Vorheriges Portfolio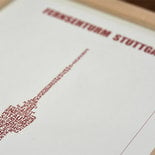 BUCHSTABENGRAFIK.DE Buchstaben, Buchstaben, Buchstaben - Grafik mit Inhalt Ein Projekt ...
Submitted by typografik on 22.03.2013
in Typography