2011 touring exhibition featured in some of the most prestigious galleries around Asia/Pacific and Europe.
Masked warriors, savage girls, iconic objects, swarming insects and other wild creatures emerge straight out from the jungle in which my imagination leads his insatiable artistic struggle.
In my crusade to capture all the components that surround my mental and physical universe, I've brought the closest attention to create a fresh and balanced combination of perfect lines and deep colors.
The challenge was to create appealing and cutting edge drawings with the use of a minimum of elements.
Fascinated by the pure tradition of french luxury, I am committed to guaranty the highest quality of work.
This series of exclusive visuals is individually hand silk screened on a heavy-stock art paper. Approved, numbered and signed by the artist, with an obsessed attention on each and every detail. An additional special embossing makes this exquisite work an uncompromising 'must-have' piece of art.
Upcoming show:
BERLIN
Opening at 7pm
Friday 8th July
ZIRKUMFLEX
> All informations: http://www.facebook.com/event.php?eid=209144272454964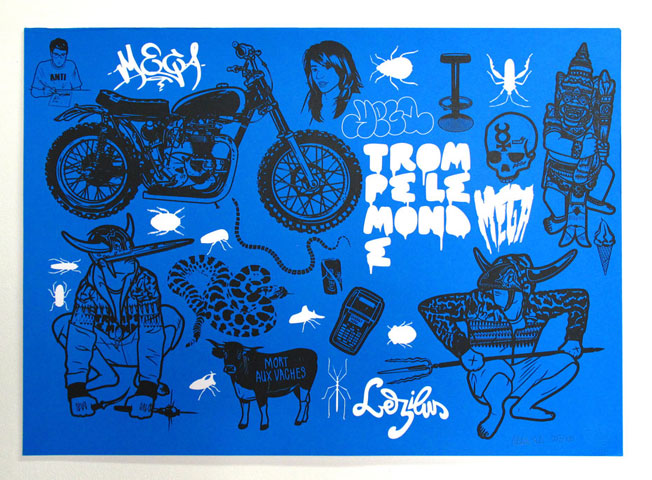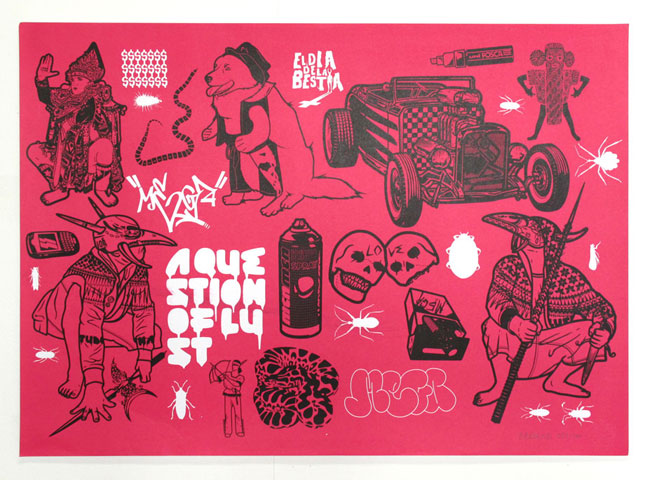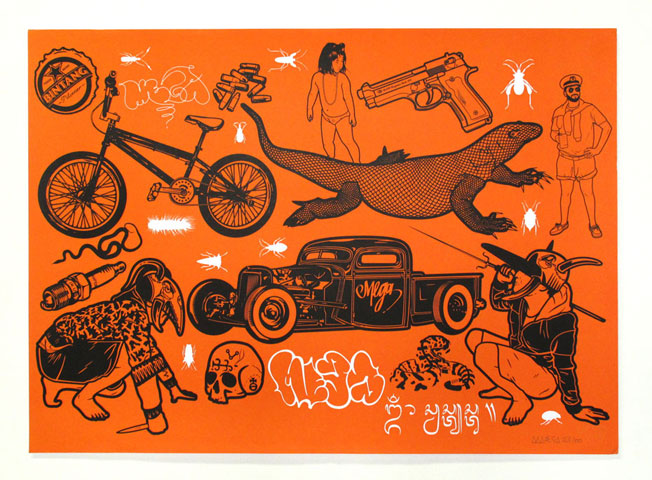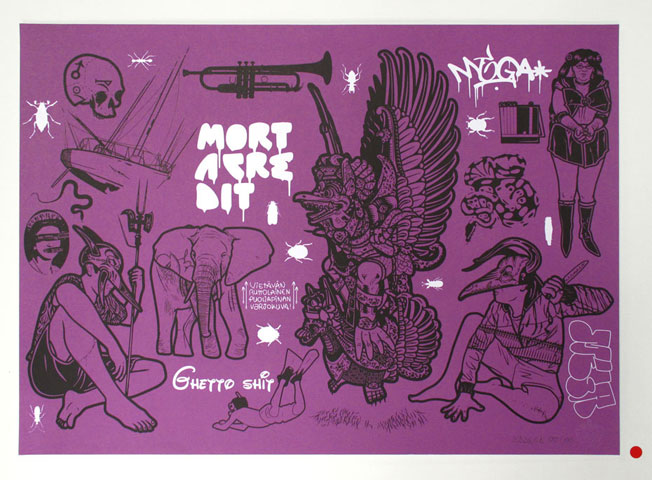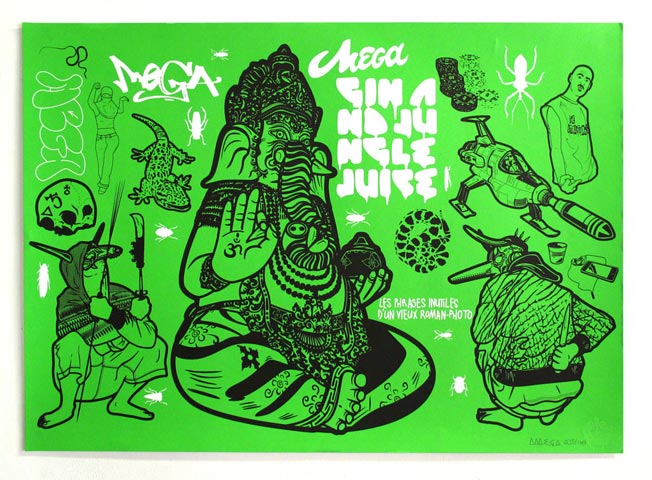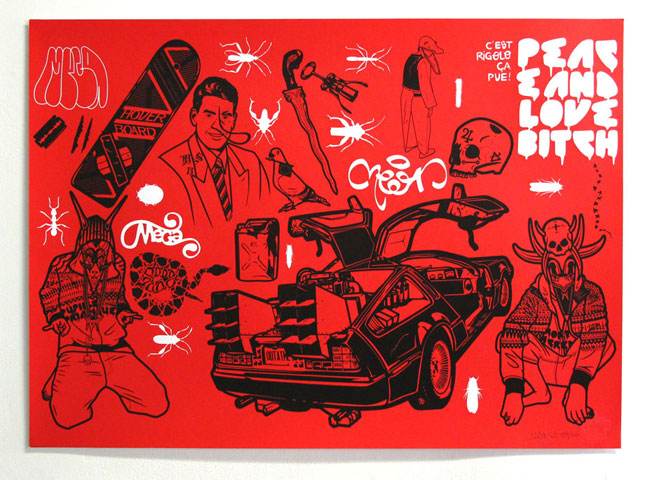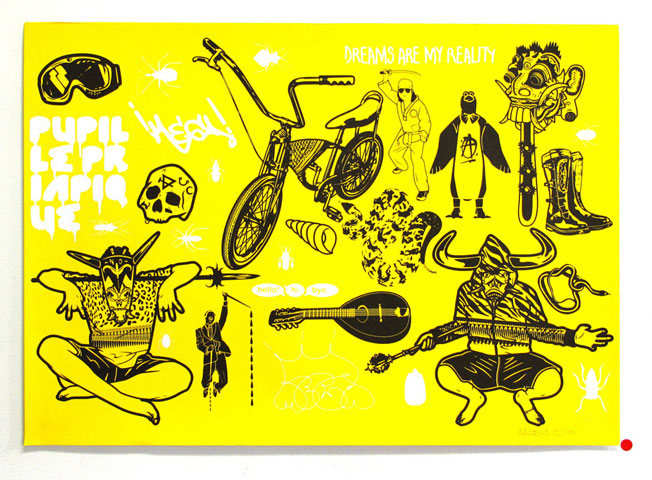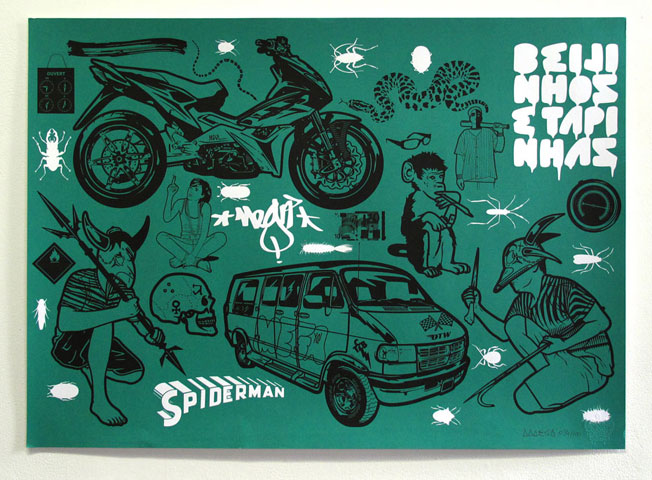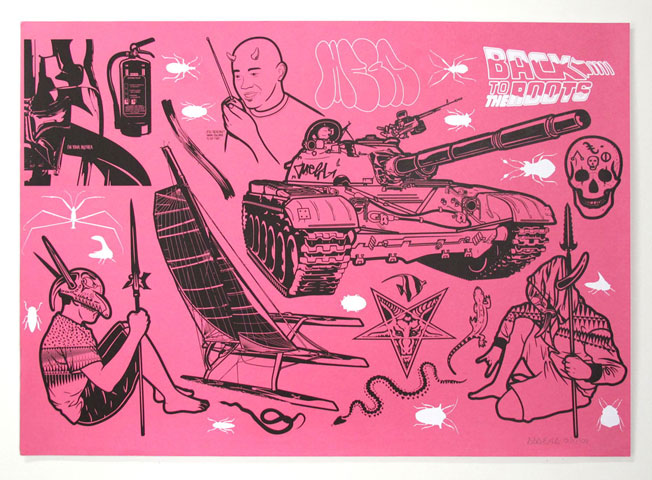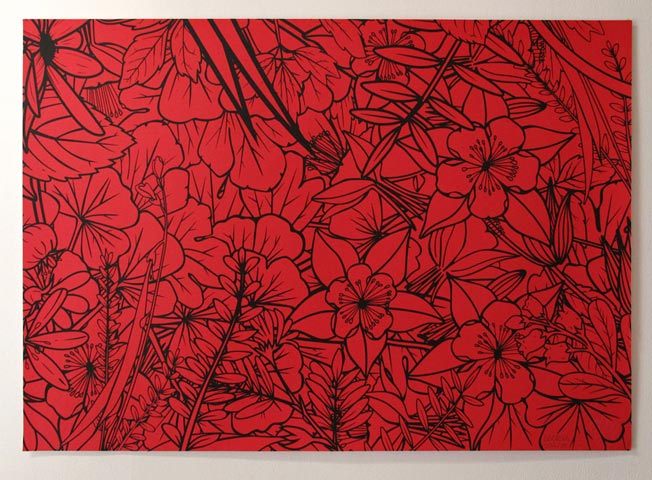 Verwandter Artikel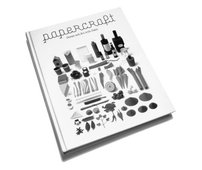 Ein Buch von DGV
Das Buch Papercraft _ Design and Art with Paper ist als solches schon sehr interessant. Besonders schön ist der ...
Submitted by lars on 10.09.2009
in Books 4 comments
Nächstes Portfolio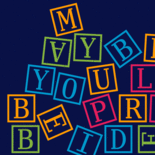 The purpose of Type Songs project is to point at great songs by illustrating them with their own words, in a poster ...
Submitted by axlesax on 07.07.2011
in Typography
Vorheriges Portfolio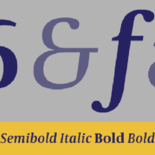 Capitolium News 2 by Gerard Unger; Capitolium was designed in 1998 at the request of the Agenzia romana per la ...
Submitted by TypeTogether on 06.07.2011
in Typography