(art direction, print design) Expanding Time Colours -one of the newest bands in Romanian jazz scene. Expanding Time Colours introduces original material in an effort to seamlessly fuse Jazz, Funk and Latin while keeping up with today's ever dynamic international scene.
Verwandter Artikel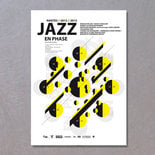 The term "Jazz en phase" made me think about the different phases of the moon. I can not really explain it but this ...
Submitted by pierre.k on 05.02.2013
in Graphics
Nächstes Portfolio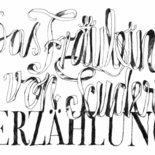 We changed the old detective story by E.T.A. Hoffmann into a hybrid between graphic novel, illustration and ...
Submitted by Drushba Pankow on 18.11.2011
in Illustration
Vorheriges Portfolio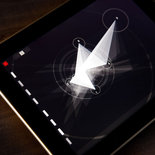 Der Konkreet Performer ist eine Music-Controller-App für das iPad. Durch die Vorteile des Touchscreens ...
Submitted by Marc Tiedemann on 15.11.2011
in Interactive